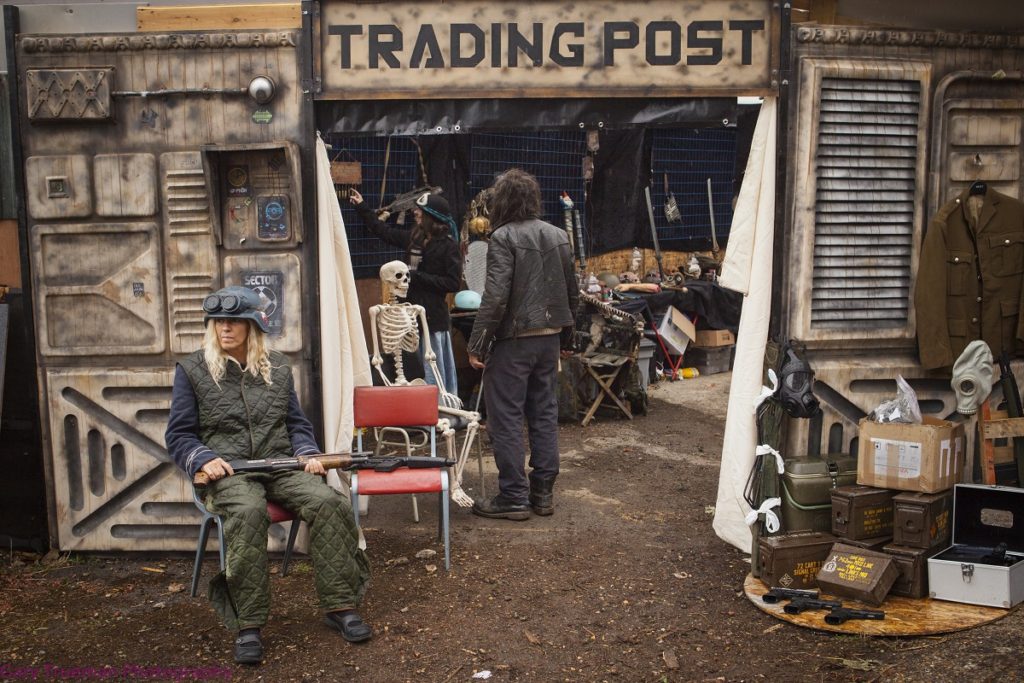 Apocalypticus – Road To Ruin 2018
When the apocalypse eventually comes where will you go and how will you survive? Taking a peek into Armageddon is Apocalypticus – Road To Ruin a festival for those that like their events to be a celebration of impending doom and endurance. Based on a disused airfield in Aylesbury, Buckinghamshire this is so much more than just a stage and a few props, it's a full blown adventure.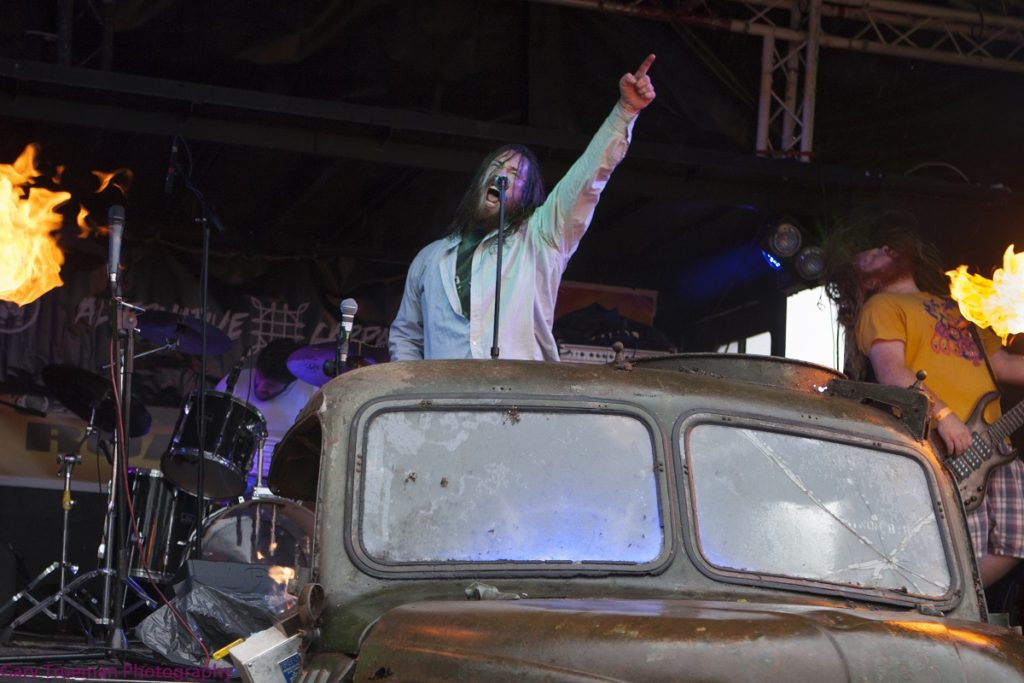 The road to ruin refers to a road run of suitably prepared vehicles that include a giant Hum Vee, the splendidly pink Kittypocalypse and a series of other ratted and armed bikes and cars.  One or two creations stay on site simply because they may scare the locals a bit including a mechanical scorpion armed with a serious sound system.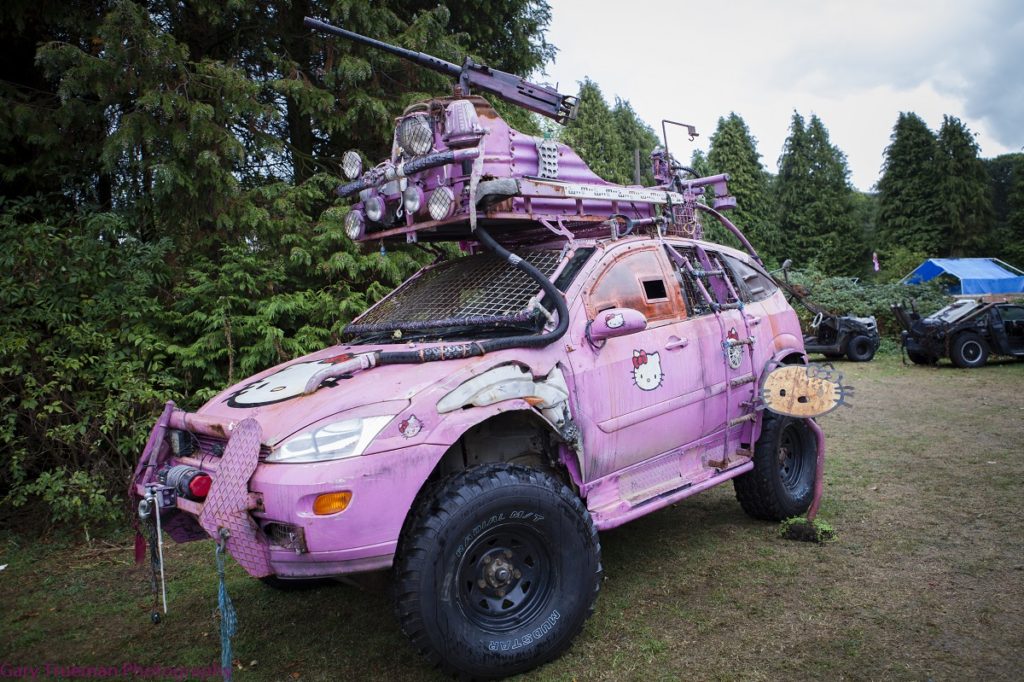 There's a purpose built combat arena where a form of post-apocalyptic medieval battle takes place daily. The highlight however are the night time duels pitting adversaries against each other with flaming swords. It's quite a spectacle and realistically choreographed, that's assuming that they're pretending. The sound of metal on metal is pretty brutal but enthralling all the same.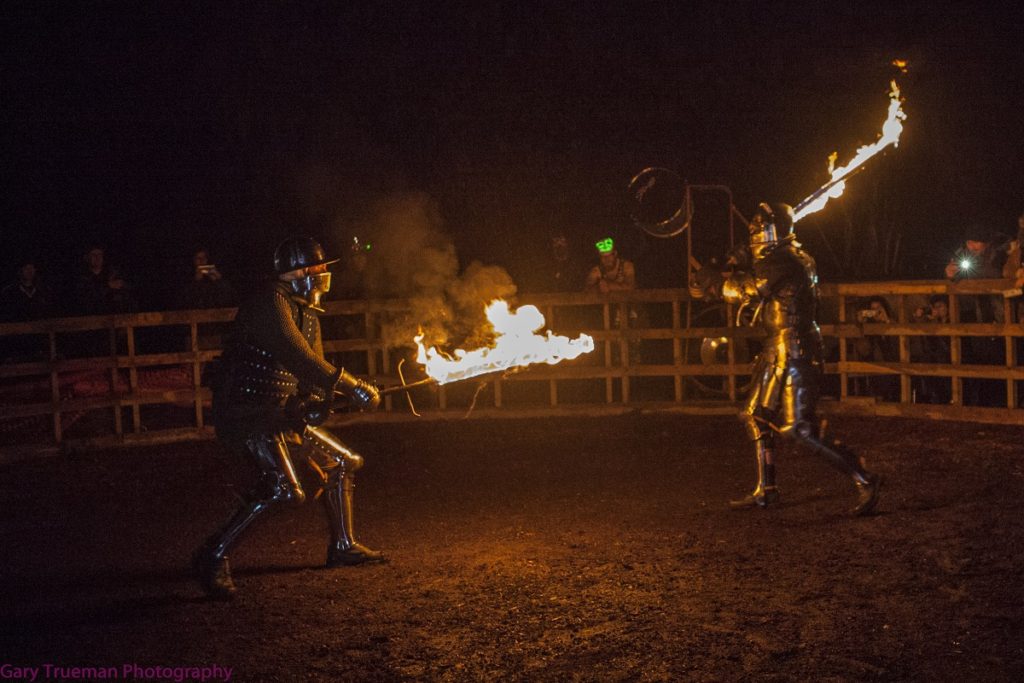 The main arena is accessed through a maze of DIY crafted walkways made entirely of salvaged waste and goods which is an innovative idea. There are several entrances and exits. In this area Apocalypticus has a chill out area and a covered rest room which is handy as the weather hasn't been kind for some part of the weekend. It's fun to walk around and just explore as well as providing a great place to grab a few shots to take home with you. There are so many unique ideas that have been put into action from all the crew which make this one hell of a quirky and exciting site. Encouraged to dress to distress the entire crowd have turned up adorning their own unique wear which makes for a veritable feast. The creativity is inspired and everyone looked incredible.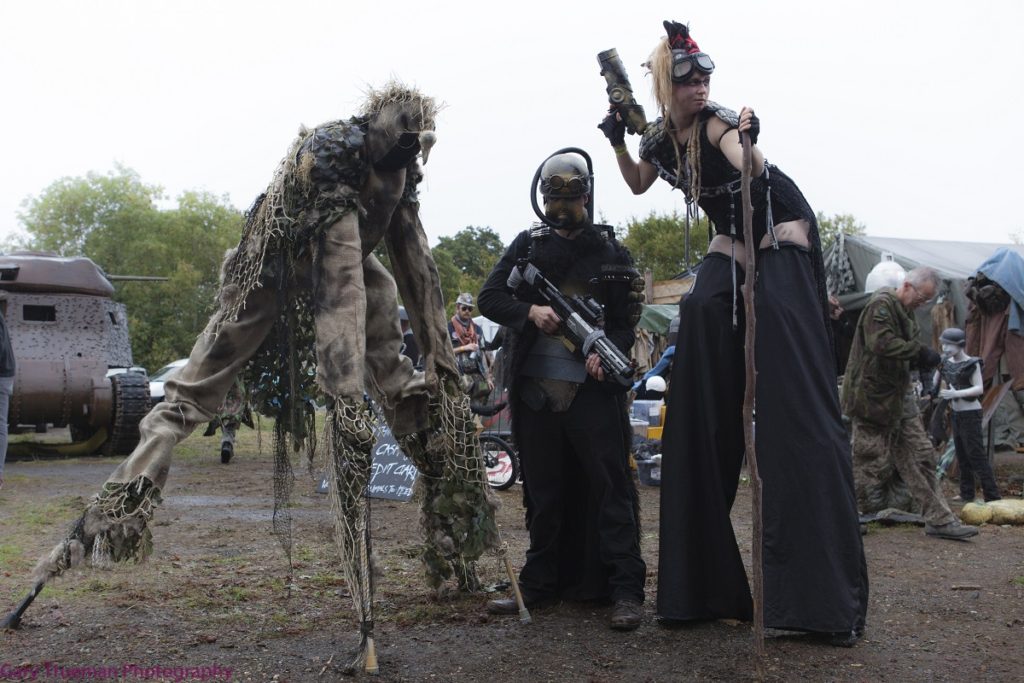 The main arena is where most of the action happens. There's a barter town feel here with traders on the outer edge facing a stage which features bands and other entertainment through the day. Highlights of the Saturday include rockers Alternative Carpark who inject some serious energy and enthusiasm into the proceedings and dance troupe Syren who are pristinely choreographed Alternative Belly Dancers. Despite the continuous rain there is a large crowd gathered armed with a tankard of choice and not giving  a care on the world as if this weather is all they have ever know. There's something for everyone with ska punk and electronica also on the menu providing a soundtrack to the end of the world.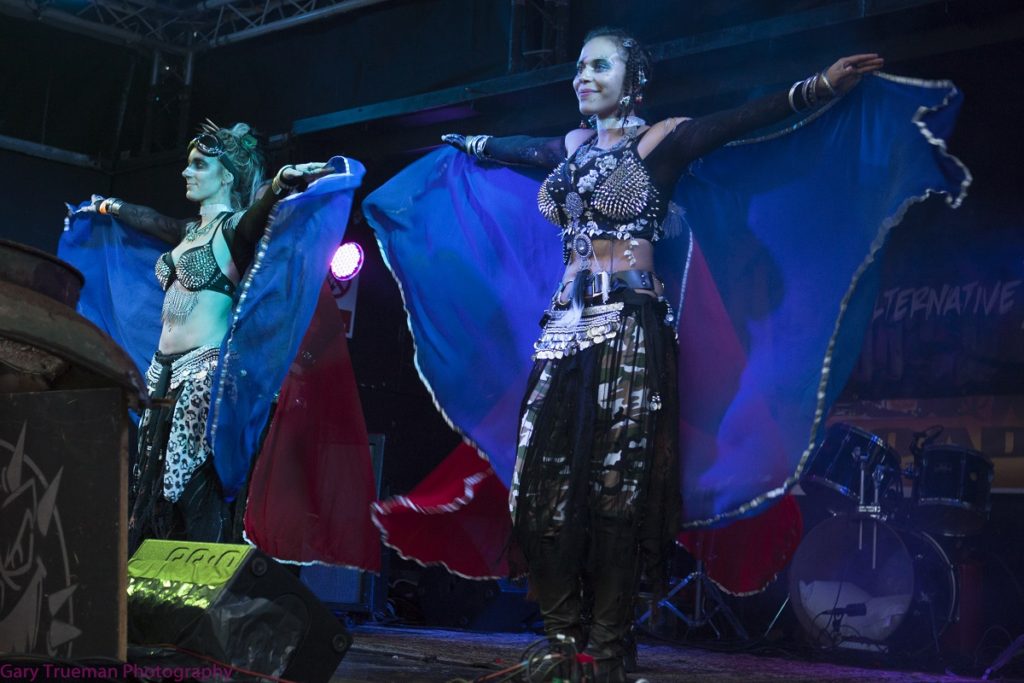 Dominating the arena is an old World War 2 tank (Specifically an M3 Grant for military nerds) which was rescued after being used as target practice and now runs. Its rusty exterior proves to be another popular photo location.  The whole site has a warm and friendly feel about it with all ages represented from literal babes in arms to those whose bus pass will be dog eared by now.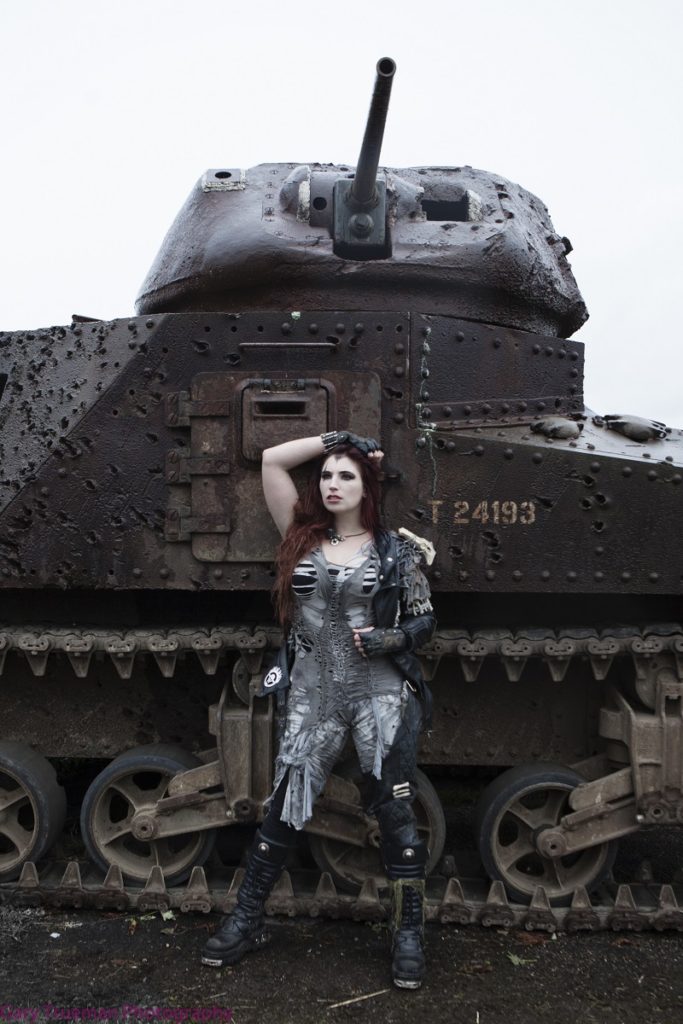 Apocalypticus – Road To Ruin is a festival now planning ahead for its third year and has the feel of something that could and should endure.  The setting is perfect with plenty of parking and camping available.  The organisation is excellent with hired security very low key but there if needed.  It's great to see an event put on decent affordable food and drink too.  Because the organisers truly care and have done such a great job next year for many the road to take will be the road to ruin.
Review By Nickie Hobbs & Gary Trueman
Photos By: Gary Trueman
Walkabout Costumes: Crow Walker and Created Clan \"the cogs of war\" By Ethereal Performance Art 
Road To Ruin 2019 is taking place 19th – 21st July
www.facebook.com/roadtoruin2017
[pp_gallery gallery_id="10738″ width="150″ height="225″]