Featuring:
Lacuna Coil, Red Method, Mushroomhead, Blood Crush, Idealistics, C L Raven, Desert Storm, Tetrarch, Wendy James, Troy James, Patricia Quinn, Tatiana Shmailiuk – Jinjer, Michael Hussar, Superstitchious, Ravenna Loveless Designs, LondonEdge, APF Records, Rebco Records, Onen Emporium, Alice Bizarre, Rebecca Crow & so much more!
Plus Free 18 Track CD Covermount
Available to PRE-ORDER the print version from our webshop by the end of July 2020
http://www.devolutionmerch.com/
In the meantime don't forget to check out our digital back issues of the magazine too!
https://devolutionmagazine.co.uk/past-issues/
CLICK ON THIS LINK TO READ ISSUE 47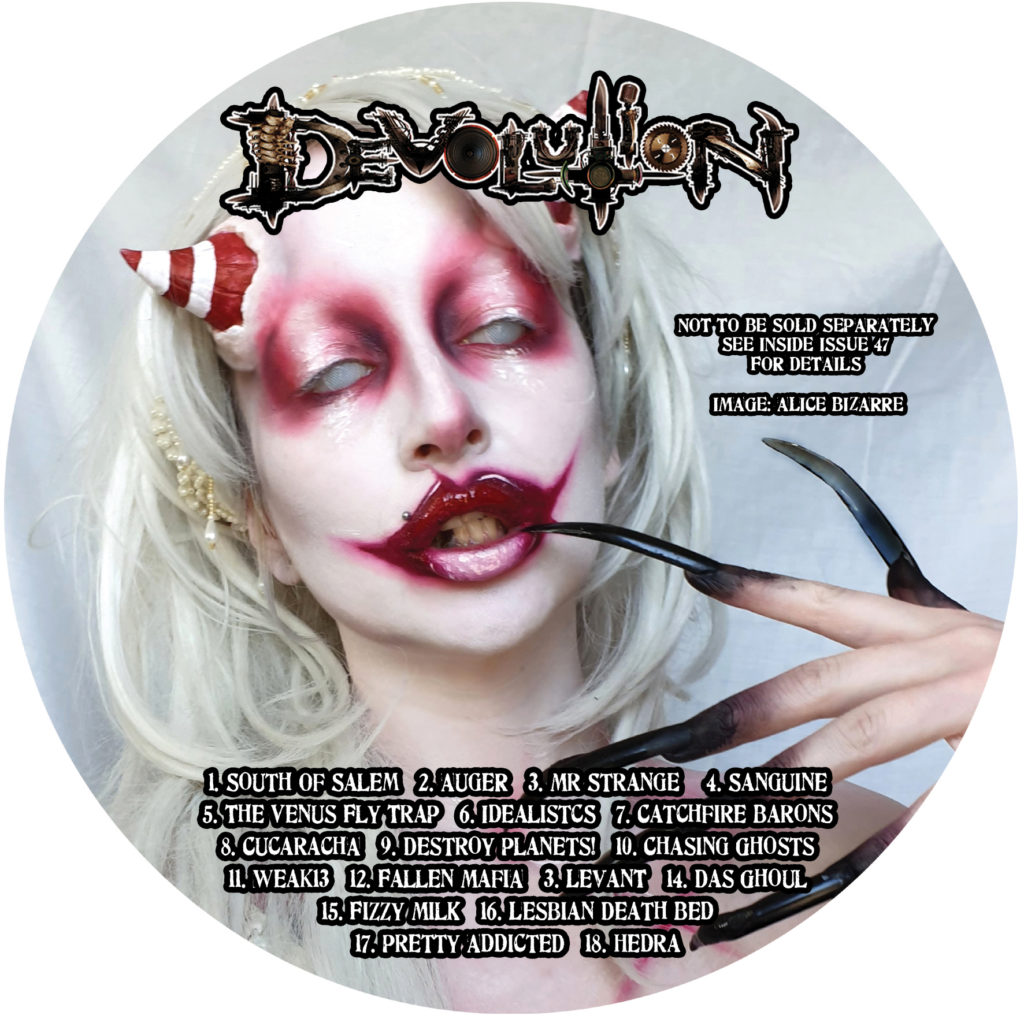 Complete With 18 Track Compilation Featuring:
South Of Salem
Auger
Mr Strange
Sanguine
The Venus Fly Trap
Idealistics
Catchfire Barons
Cucaracha
Destroy Planets!
Chasing Ghosts
Weak13
Fallen Mafia
Levant
Das Ghoul
Fizzy Milk
Lesbian Bed Death
Pretty Addicted
Hedra
You can hear this in full by heading over to our brand new Bandcamp page!
https://devolutionmagazine.bandcamp.com/releases
Give us a follow and feel free to share the album EVERYWHERE!