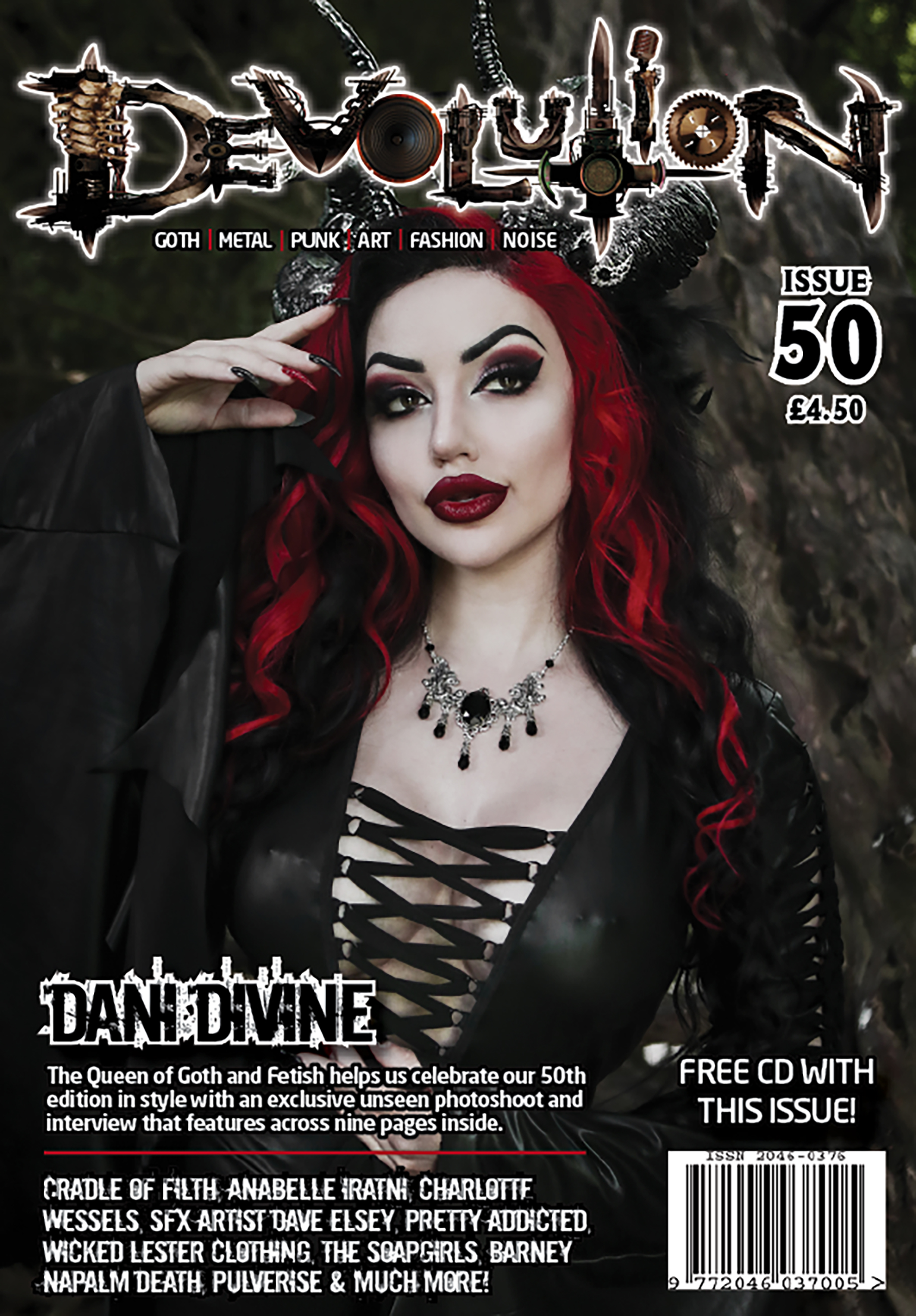 Featuring:
Dani Divine – EXCLUSIVE!, Cradle Of Filth, Anabelle, Charlotte Wessels, academy award winning SFX artist Dave Elsey, Pretty Addicted, The SoapGirls, Barney – Napalm Death, Pulverise, Saints Among Us & Wicked Lester Clothing  Alice Bizarre Make Up Tutorial, Alternative Homewares & Décor & so much more!
Plus Free 16 Track CD Covermount
Print version now available to PRE-ORDER from our web shop
http://www.devolutionmerch.com/
In the meantime don't forget to check out our digital back issues of the magazine too!
https://devolutionmagazine.co.uk/past-issues/
You can hear this in full by heading over to our Bandcamp page!