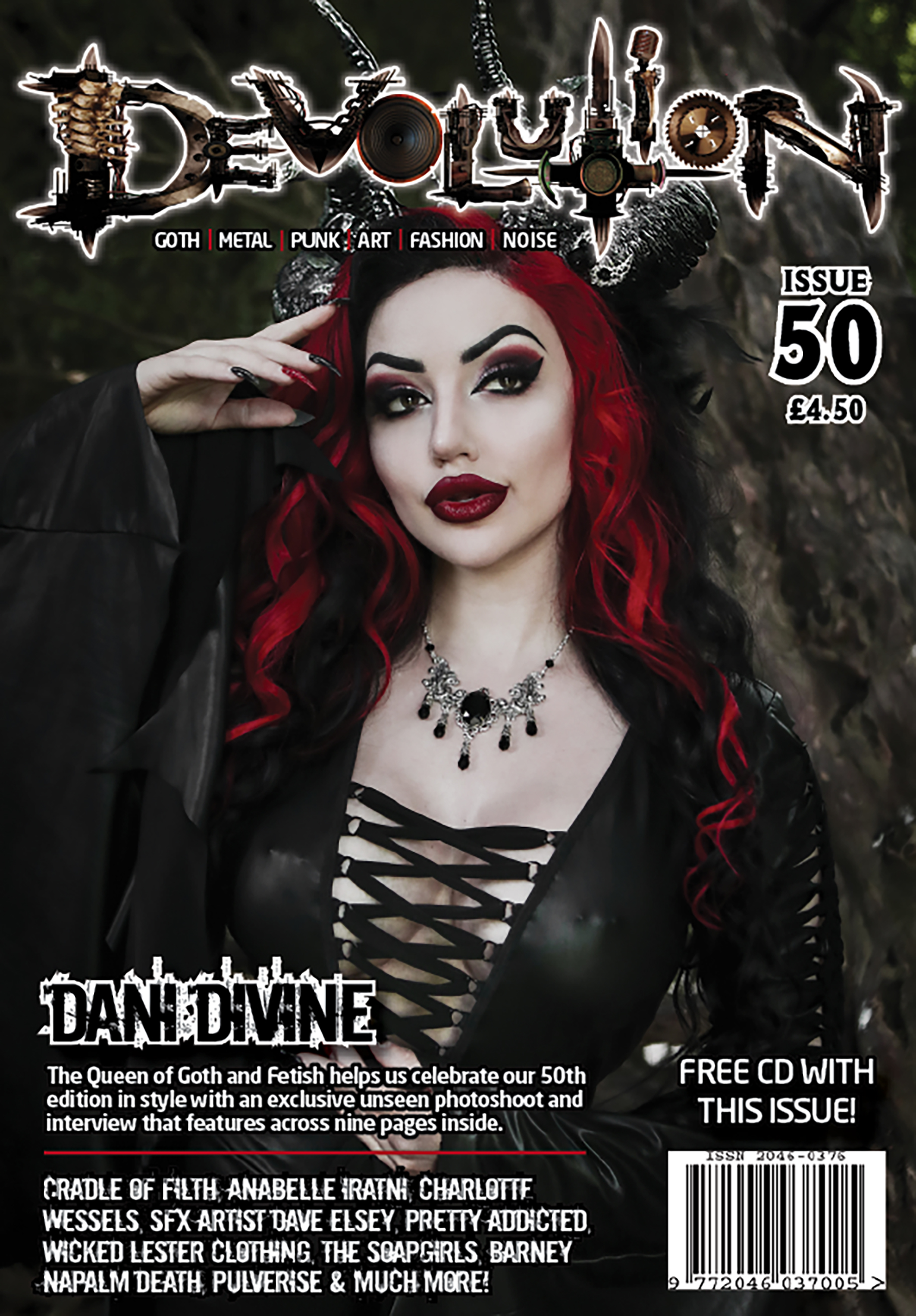 We wanted the print version of the magazine to speak for itself first as part of our 50th issue celebrations so we delayed the 'FREE DIGITAL' version until now. But if you click on the cover above you can read the full magazine now or click here – Read Issue 50 
Featuring:
Dani Divine – EXCLUSIVE!, Cradle Of Filth, Anabelle, Charlotte Wessels, academy award winning SFX artist Dave Elsey, Pretty Addicted, The SoapGirls, Barney – Napalm Death, Pulverise, Saints Among Us & Wicked Lester Clothing  Alice Bizarre Make Up Tutorial, Alternative Homewares & Décor & so much more!
Plus Free 16 Track CD Covermount
Print version now available to order from our web shop – LOW COPIES LEFT 
http://www.devolutionmerch.com/
In the meantime don't forget to check out our digital back issues of the magazine too!
https://devolutionmagazine.co.uk/past-issues/
You can hear this in full by heading over to our Bandcamp page!