MEET THE STAFF…..
Nickie Hobbs
Hello and welcome – I am your faithful editor who is also gin and cheese obsessed. Devolution is my baby born out of a drunken idea back in 2003 wishing to amalgamate fashion music art covering all genres in one publication. It has been an incredible journey meeting so many wonderful people along the way from all over the world. It's a magazine but it's also a lifestyle and we were able to create this inner sanctuary that so many people joined and we have the most loyal interesting and wonderful readers. The passion for this project is as strong now as it was then, my team are incredible and we have always stuck to our independent and grass roots allowing us to have complete creative freedom.
Gary Trueman
I'd been a fan of Devolution for some time before joining the team in 2014. The magazine has always felt like it was catering for my particular tastes and I'm sure many other readers feel the same way. I'm a writer and photographer reviewing albums and live shows, conducting interviews and producing features. I love working with Nickie on new and exciting material and we share an uncannily similar taste in music. Being a part of Devolution magazine and helping produce content for out tenth anniversary issue has been a very proud moment even for this relative newcomer. Congratulations Nickie, here's to the next ten years.
Lily Randall
Devolution was my first ever opportunity to write about the music I adore and to still be doing it six years later is a dream! Focusing on the more extreme side of metal, including death, black and doom, you either find me running around a festival seeing as many bands as possible, scouring the internet/merch table for splatter vinyl's or scouting for fresh meat to devour at local gigs. When it comes to the serious side of the job, I'll either be reviewing an album, live show or fangirling over an interview.
Lucas Chapel
I'm Lucas, Devolution's resident Horror Punk and wrestling enthusiast! I live in Wantage, Oxfordshire just a 10 minute walk from Devolution HQ. I attend various shows and events a year for the magazine, writing reviews and interviewing the acts; I also review material that is submitted by bands. I can usually be found either watching some Classic Horror films or causing some mayhem in your local Metal bar! My favourite bands include Black Sabbath, Judas Priest, KISS and basically anything Horror Punk related. When I'm not doing work for Devolution I'm usually getting involved in The Undead 13, rounding up the latest news in the Horror music scene. Oh yeah and I really really like sushi….
Jo Blackened
I have always been a fan of Devolution Magazine and I was thrilled when I started to contribute as a writer & photographer covering events and gigs in London. My friendship with owner Nickie grew and as she began to have less hours to dedicate to the admin and everyday side of the work I offered to help and began with requesting press pass, staff meeting deadlines, proof reading etc. In 2011 I officially became assistant editor to Nickie and the magazine has been going from strength to strength and it's so exciting to see that this year is the 10th edition! All the staff and contributors are wonderful to work with and are dedicated and I hope to see Devolution continuing for yet another 10 years!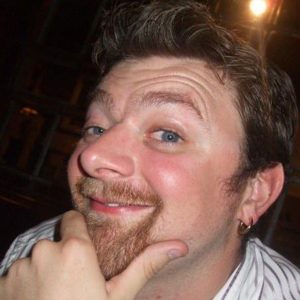 Greg Porter
Having dedicated a lifetime to absorbing and studying the pop culture arts, I am now a copywriter and storyteller based in the leafy surroundings of Dartmoor. Favourite bands are too lengthy to list but largely revolve around herberts in foolish trousers old enough to know better making an earworm-inducing racket, and I also spent my time writing novels and short stories, writing and performing in community theatre, and bending the ear of anyone who'll listen about movies, novels and comic books. To the disappointment of many, however, I am not an American jazz singer.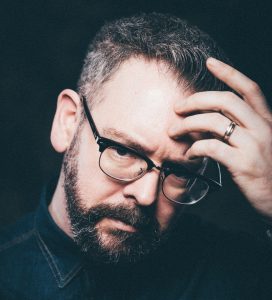 Scott Chalmers
I have been photographing live gigs and performers for around ten years, with a portfolio spanning genres as diverse as fashion and beauty through to death metal album artwork and soul music videos. I've been in-house photographer for Devolution Magazine since 2007 (after meeting Nickie at a My Ruin show), a role through which I've snapped some incredible artists and performers, as well as shooting at many Devolution social events which are incredible fun and always a great opportunity to meet up with old (and new!) faces!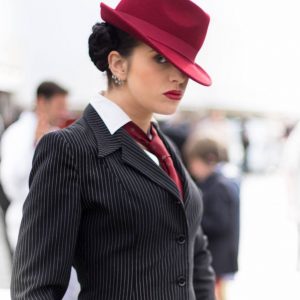 Raven Brookes
Raven is one of our longest serving reviewers and interviewers, as well as a Devo-Girl Veteran! She works in the cut throat world of mainstream business by day (marketing and business development, specifically) and is a mean copywriter…but by night she transforms into a completely different beast. You may recognise her as our go-to compere at our parties, you may have seen her on the catwalk for Sexhibition or London Edge, and you may have seen her image in countless images or swinging around in a cage at a rock night. Raven is pretty damn versatile, and that's why we love having her words!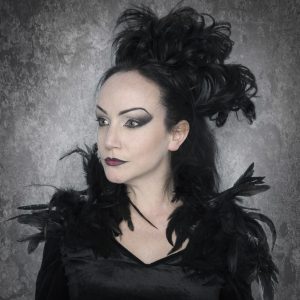 Lady Amaranth
With a passion for fashion and alternative adornment my articles focus on the very best accoutrements for the darkly inclined. I like to try and showcase British companies with a preference for authentic design by those who live and breathe the alternative culture. Being very much of the scene myself and often frequenting the fabulous haunts it has to offer – I also detail some of my more interesting adventures. My genre bias does tend to be on the Goth spectrum with sparklings of fashionista insight and exclusives. You may even catch my model shots and photography among the pages too as I count these propensities among my creative outlets.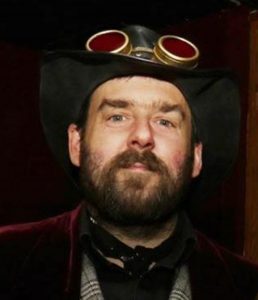 Mark Bestford
It's often said that the older you get, the less you like change. In which case I'm happy to be the exception, the biggest thrill for me is hearing something genuinely new. Growing up I was introduced to every kind of rock there was, from Buddy Holly to Dead Kennedys. My first album was Adam & the Ants and from there I was introduced to punk and heavy metal. Today I listen to pretty much every genre in rock, punk and metal and I'm proud that Nickie trusts my judgement enough to review gigs and albums for Devolution. I also take the occasional photo.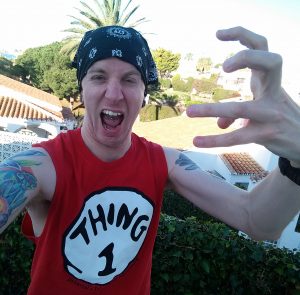 Rhys Heal
Howdy, I'm Rhys Heal. Having been a writer and live photographer for various webzines since 2008, I jumped at the opportunity to contribute to Devolution in 2014 after being a fan of the magazine for quite some time beforehand given its exciting attitudes towards the eclectic alternative 'world.' From then I have written a range of features, interviews and reviews and I am always looking for the next strap-line. When I am not scribing, I can usually be found looking for that next new band or artist, with a camera around my neck, abusing some kind of musical instrument or fan-boying over Wrestling.
Ashlinn Nash
My name is Ash and I have had the privilege of contributing to Devolution for over a year now and it's been awesome. In that time I have shot a variety of live bands, Interviewed some of my favourite bands such as Cradle of Filth! As well as this I have reviewed a wide range of kick ass bands too! I have a huge passion for music and being part of Devolution has just expanded that. My favourite thing about the magazine is how open it is and how much I have been able to express my creativity.