MEET THE STAFF…..
Nickie Hobbs
Hello and welcome – I am your faithful editor who is also gin and cheese obsessed. Devolution is my baby born out of a drunken idea back in 2003 wishing to amalgamate fashion music art covering all genres in one publication. It has been an incredible journey meeting so many wonderful people along the way from all over the world. It's a magazine but it's also a lifestyle and we were able to create this inner sanctuary that so many people joined and we have the most loyal interesting and wonderful readers. The passion for this project is as strong now as it was then, my team are incredible and we have always stuck to our independent and grass roots allowing us to have complete creative freedom.
Gary Trueman
I'd been a fan of Devolution for some time before joining the team in 2014. The magazine has always felt like it was catering for my particular tastes and I'm sure many other readers feel the same way. I'm a writer and photographer reviewing albums and live shows, conducting interviews and producing features. I love working with Nickie on new and exciting material and we share an uncannily similar taste in music. Being a part of Devolution magazine and helping produce content for out tenth anniversary issue has been a very proud moment even for this relative newcomer. Congratulations Nickie, here's to the next ten years.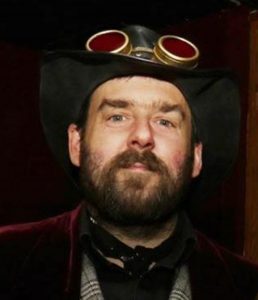 Mark Bestford
It's often said that the older you get, the less you like change. In which case I'm happy to be the exception, the biggest thrill for me is hearing something genuinely new. Growing up I was introduced to every kind of rock there was, from Buddy Holly to Dead Kennedys. My first album was Adam & the Ants and from there I was introduced to punk and heavy metal. Today I listen to pretty much every genre in rock, punk and metal and I'm proud that Nickie trusts my judgement enough to review gigs and albums for Devolution. I also take the occasional photo.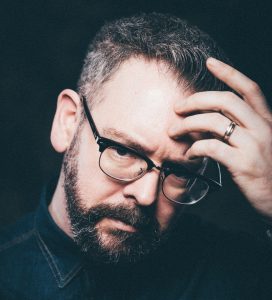 Scott Chalmers
I have been photographing live gigs and performers for around ten years, with a portfolio spanning genres as diverse as fashion and beauty through to death metal album artwork and soul music videos. I've been in-house photographer for Devolution Magazine since 2007 (after meeting Nickie at a My Ruin show), a role through which I've snapped some incredible artists and performers, as well as shooting at many Devolution social events which are incredible fun and always a great opportunity to meet up with old (and new!) faces!