31 Days of Halloween – Day 8, Skeleton Lips

Not all lip art images you see online can be happily worn out and about without looking a little out of place. So I've done a cute bone lip look that you can get away with wearing anywhere this season.
Here I've used Black Hole and Misty lipsticks by Ve cosmetics and Nyx white liquid liner.
(Clear gloss optional)
1. Apply the grey lipstick to the centre of your lips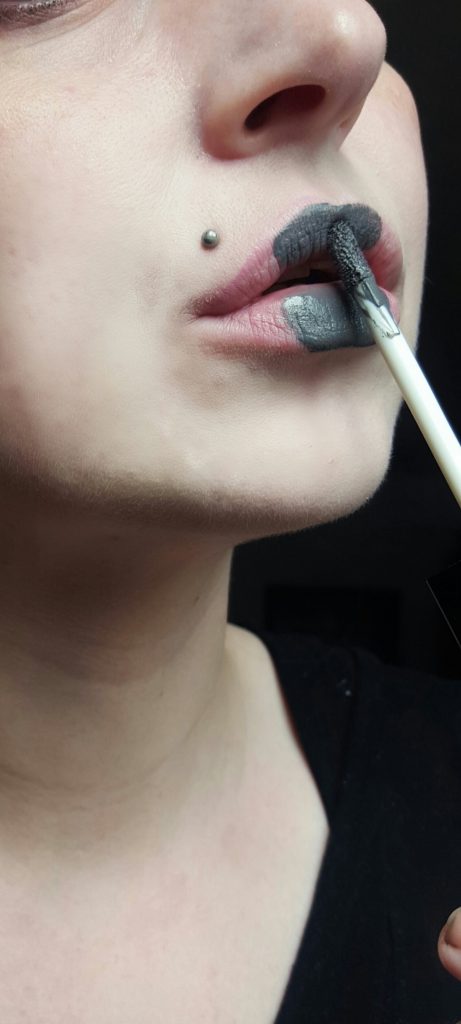 2. Line your lips with the black using a lip brush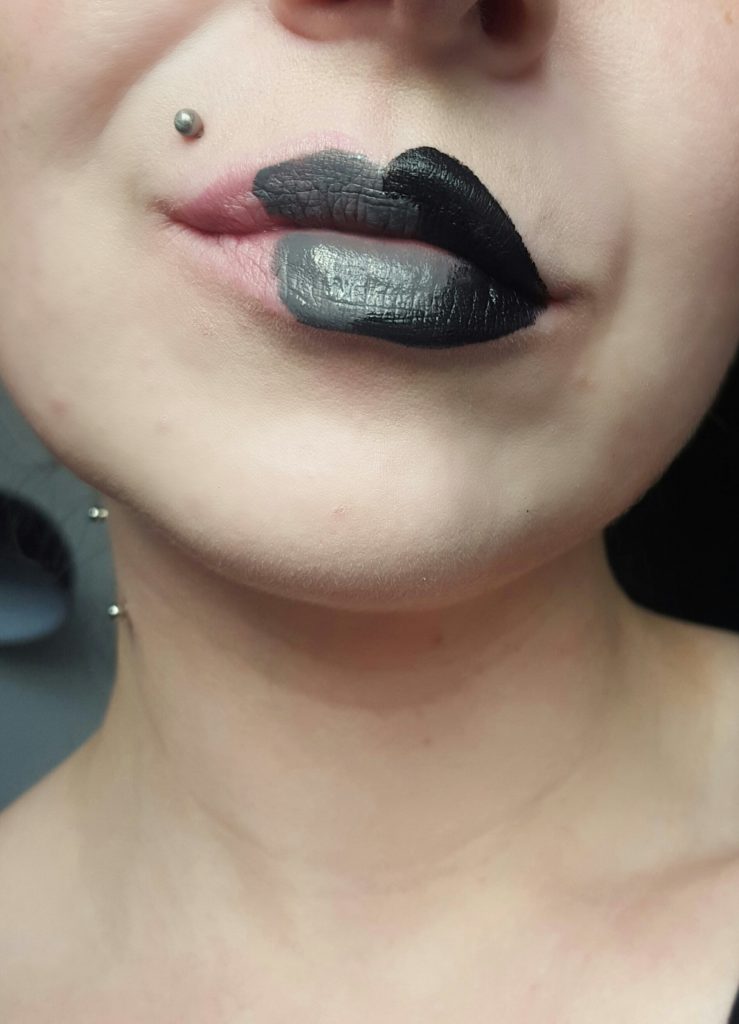 3. Blend inward adding a little more grey if you go over board.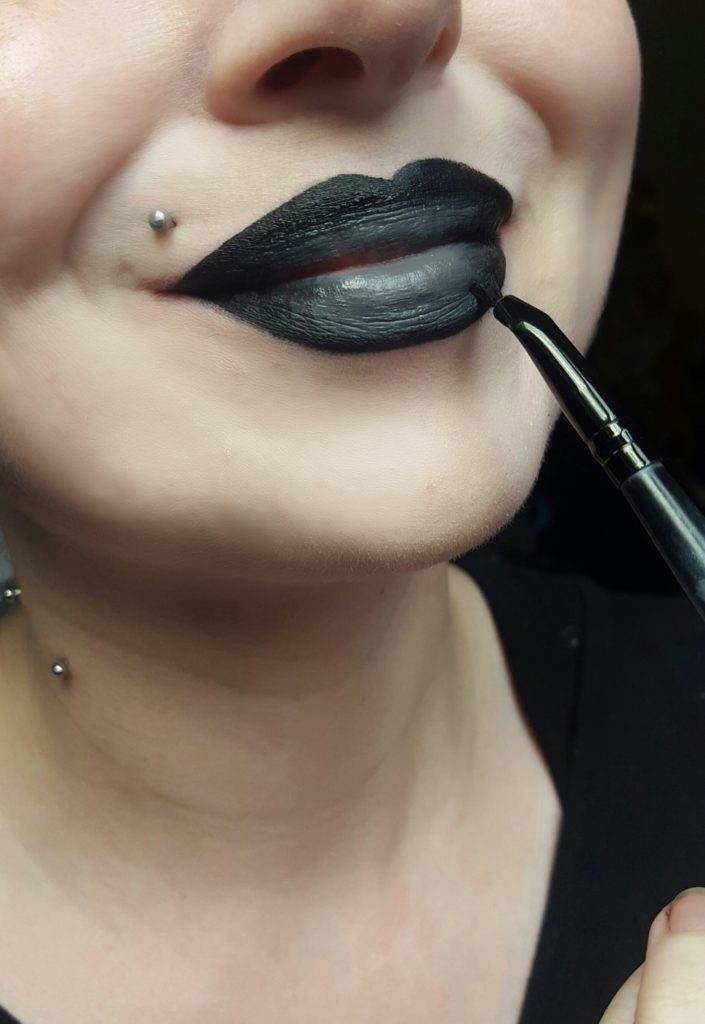 4. Using the white liner , draw some little bones following your own lips shape.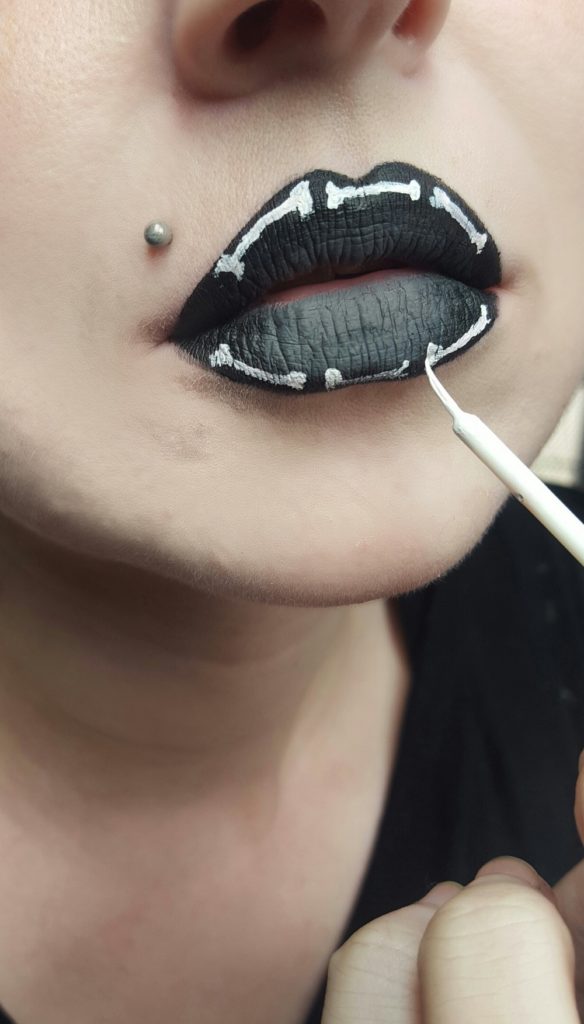 OPTIONAL;  once all is dry, add some gloss for shine and depth
By Alice Bizarre
https://www.facebook.com/alicebizarremakeup/
Alice Bizarre is an SFX make-up artist and film writer, a prop maker and prosthetic sculptor based north of London.Wife of a wolfman and mummy of a baby bat.