31 Days of Halloween – Day 31, Tim Burton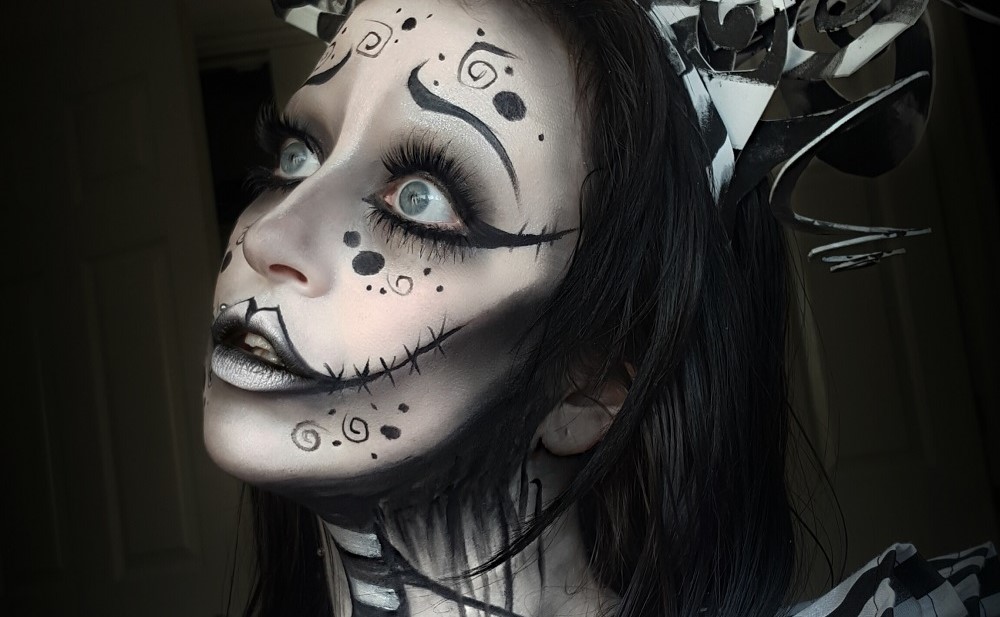 A modern Halloween wouldn't be complete without a Tim Burton style character so here is my nod to the Gothic icon himself with my Burton Princess look.  Using:
Ve Cosmetics:
Witchcraft liquid foundation 01 (or a very pale foundation, or even a light touch of white paint/powder)
black and grey eye shadow
feline good eyeliner
Occult Bewitch stick (or you can use a white shimmer highlighter)
Mehron: Black and white paradise Paint
City Lashes: Dubi and Dublin eyelashes
1. Apply foundation to the face and chest. Use the black paint to line your pointy face and draw the outline of your stripey neck swirls.
2. Using the grey eyeshadow to begin contouring. What you want for a classic Burton character is a thin nose, gaunt looking cheeks, collar bones and deep grey eyes.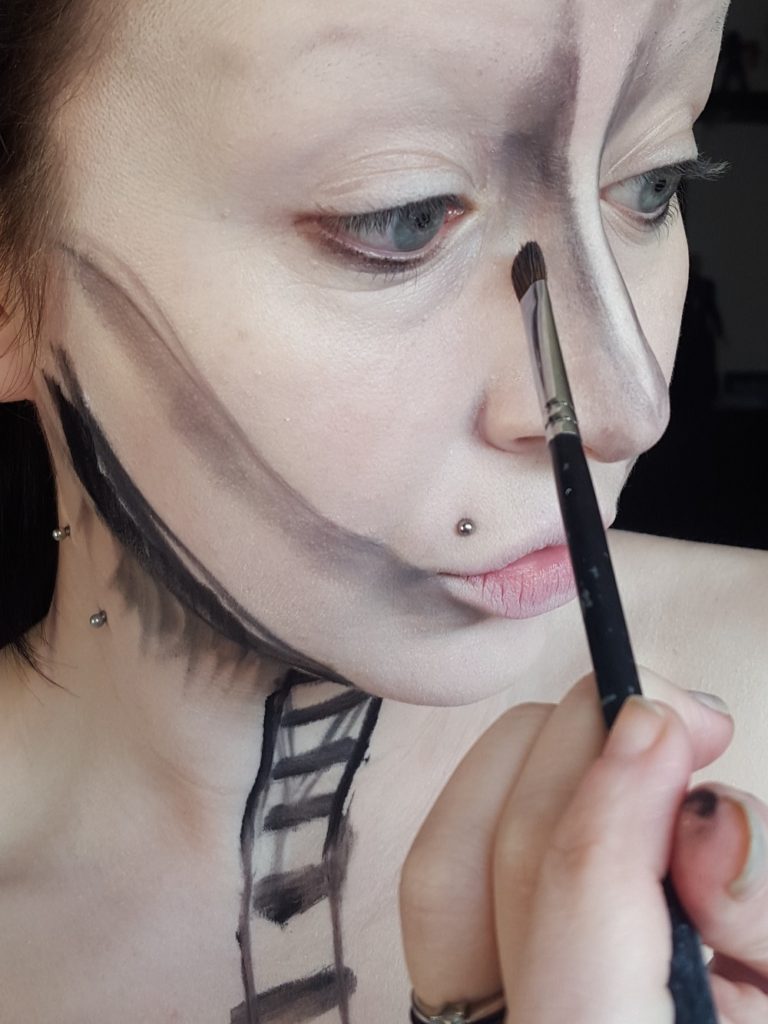 3. Neaten your swirls with the black paint, filling in your neck and dragging it down.
4. Go over the grey areas with black eyeshadow, light mostly but the deeper you want it, the darker you go. Just make sure you blend and keep it neat, otherwise you'll end up with a grey face.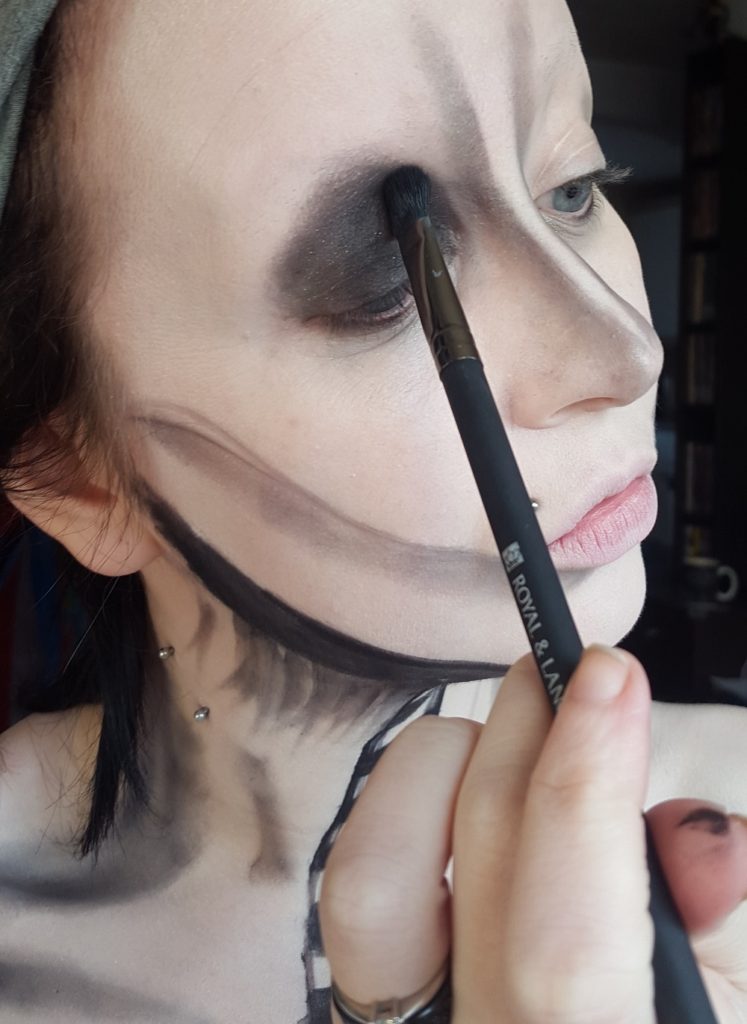 5. Start filling in the white on the swirlly neck and begin adding detail with eyeliner.
6. Apply the occult lipstick (or white highlight) to your lips. From the inside begin shading out bit by bit. Lots of Tim Burton characters have this dead mouth characteristic
7. To make it less dead and more 'lippy' use your liner to outline. I have gone for a pointed cupids bow and brought it further out like a clown mouth
8. Use the black paint and a thin brush to paint on those classic sad corpse bride brows
9. Add shading to the white on the swirls with grey eyeshadows and add more detail with liquid liner.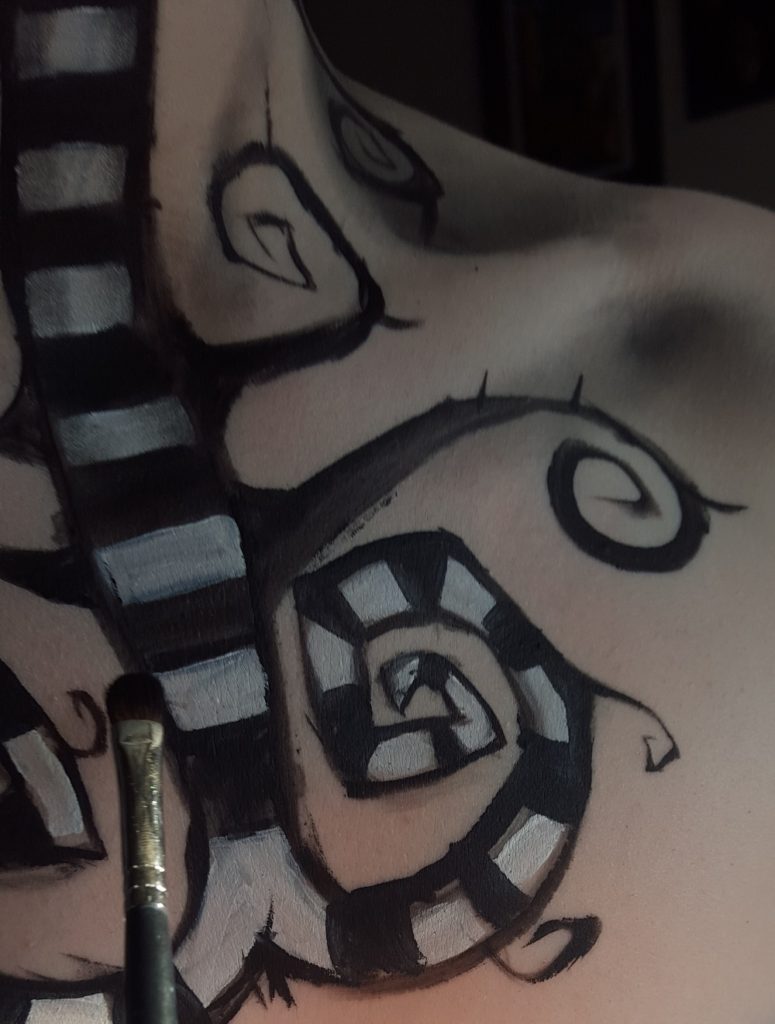 10. Use the liner to add more details to the face such as dots, mini swirls, Sally stitches or simply liner to your lids!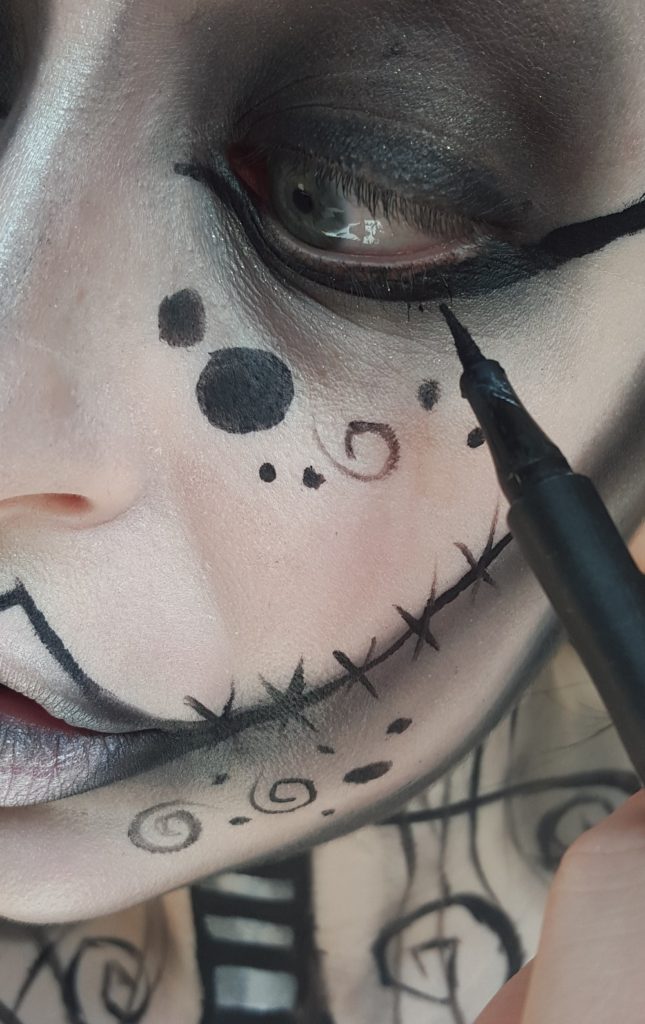 11. Finish off with lashes on top and bottom! I also added drips of black to the neck to make it a little creepier.
The finished result: