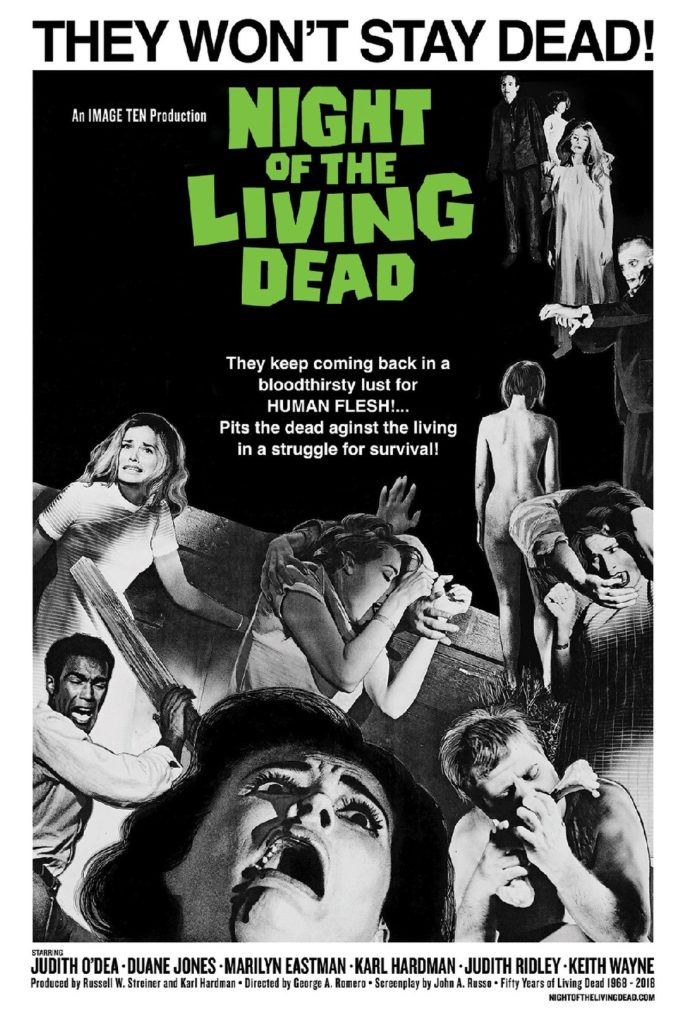 6 Days, 6 Movies, 6 Reviews : 6. Night Of The Living Dead
During the last decade, I have challenged myself to watch 31 films in 31 days around Halloween with one simple rule: They must be films I have never seen before. Over the last 2 Halloween's it has become more of a struggle due to having a baby, finding time just to focus on a re-run can be hard enough! So this year (along side my 31 Makeups) I slimmed the list down to a mere 6, with a mix of new and old films and TV shows. I hope these can inspire you to create your own movie challenges or even just to try an older horror movie you may have missed. 
I admit, this has been a movie I am ashamed to have taken so long to see. An absolute icon that set off the modern day zombie movie, Night of the Living Dead was directed , written, edited and even photographed by the late George A. Romero. The film follows a woman seeking refuge in a rural farm house after being chased by a man from a graveyard, a man who we later find out is one of thousands of undead cannibalistic creatures.
The film is unquestionably unique for the time it was made, with a good balance of violence and the psychological effects the events have on the characters. Being someone who watches a lot of horror films from the 60's (and older) it was refreshing to see a black actor play a lead. Taking time to focus on the characters reactions, the sound editing emphasises their distress with screechy tones followed by abrupt silences. There is also sense of hopelessness throughout the film as it also famously reflects the violence and bleak nature of Vietnam war/ politics of the time. If you are a movie buff, you will love it. If you are a fan of the modern zombie films, watch with an open mind; remember this is the film that set the tone for the recent zombie flicks.