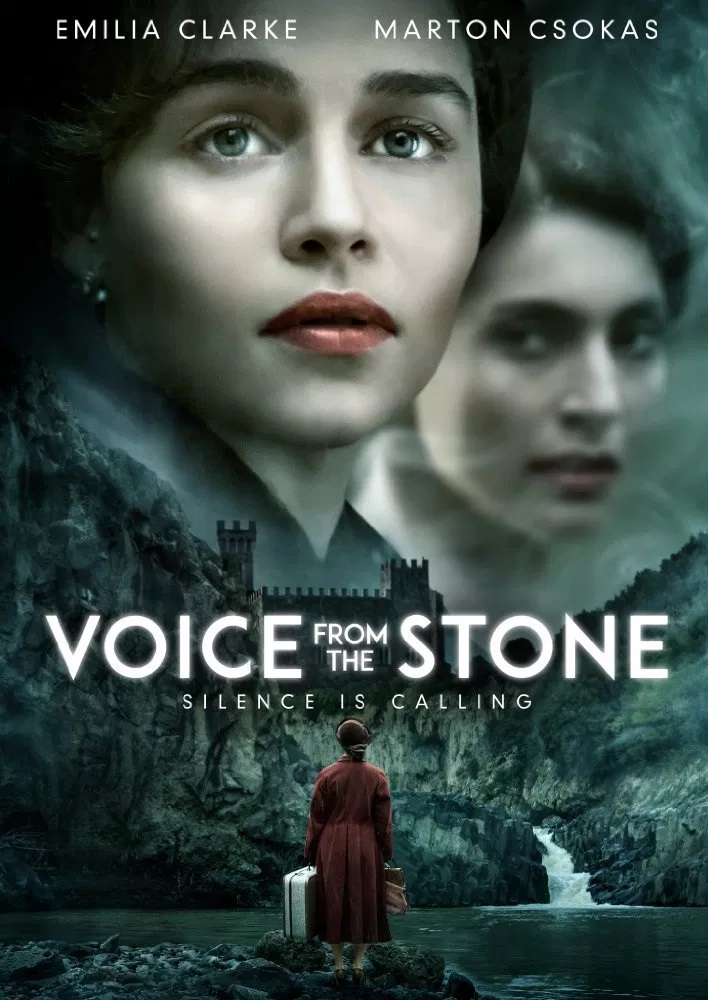 6 Days, 6 Movies, 6 Reviews : 5. Voice From The Stone
During the last decade, I have challenged myself to watch 31 films in 31 days around Halloween with one simple rule: They must be films I have never seen before. Over the last 2 Halloween's it has become more of a struggle due to having a baby, finding time just to focus on a re-run can be hard enough! So this year (along side my 31 Makeups) I slimmed the list down to a mere 6, with a mix of new and old films and TV shows. I hope these can inspire you to create your own movie challenges or even just to try an older horror movie you may have missed. 
The only reason I had heard of this film was because Amy Lee (Evanescence) had written a song for the end credits. Being an independent film there wasn't a lot of publicity but I am very glad I watched it. This film is a classic ghost story in the truest sense of that, not focusing on jump scares or the paranormal but on personal fears and atmosphere. The film tells the story of Verena (Emilia Clarke), a nurse sent to help a mute boy called Jakob after his mother died. Set in post war Tuscany about a third of the movie is in subtitles being part Italian and English. There is a cold atmosphere and tone throughout, being more eerie rather than scary.  Emilia Clarke's character is very similar to her previous roles to begin with but develops well, with greater attention on her psychological frailty and loneliness.
The sets and visuals are beautiful, with misty landscapes and colouring similar to paintings of the time (including content like the art studio scenes mixing art and sexuality). Forewarning, the film is very slow. Some might find this boring and flat for the first half an hour but it also builds up the emotion and events well. The delicate score and gentle sounds emphasise the sadness running through the film and the intensity of the final scenes. Overall, the movie is a little Edgar Allen Poe mixed with Hitchcock but sadly is just missing a little something, needing a push to make it a truly great film. If you like old fashioned ghost stories, this is defiantly worth a watch .
By Alice Bizarre
https://www.facebook.com/alicebizarremakeup/
Alice Bizarre is an SFX make-up artist and film writer, a prop maker and prosthetic sculptor based north of London.Wife of a wolfman and mummy of a baby bat.