31 Days of Halloween – Day 30, Pink Ghoul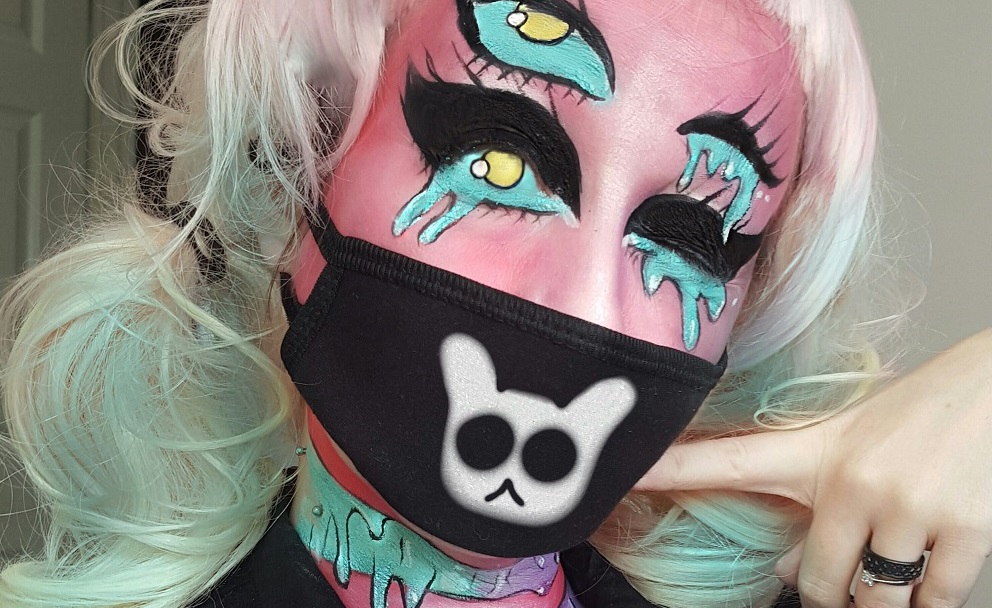 This Pink cartoon ghoul look is inspired by an illustration by the artist Ghoul Kiss. Using Ve Cosmetics:
Feline good eyeliner
Jinx bewitch stick
Lilac Unicorn Goo
and a little yellow eyeshadow
Mehron: blush palette
kryolan: White clown paint
As there is a mask in this look, you don't have to apply makeup to that area so you can begin by lightly drawing with blush where the mask finishes (you can blend inwards a little)
1.  Apply your white base and use your eyeliner to outline all the different areas.
(Alternatively you can paint on pink face paint and purple/Teal paints)
2. Use your blush palette to colour the pink areas and use the darker shades to contour your face.
3. Draw your eyes on! Paint your eyeliner on thick on your actual lids!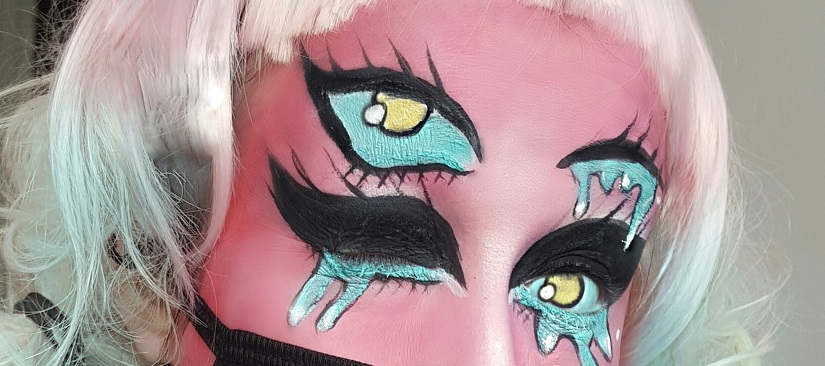 4. Using the teal and lilac lipsticks (or alternatively paints) , paint the neck drips and eye drips.
5. Add detail with white paint, eyeliner and a little bit of yellow shadow for the pupils.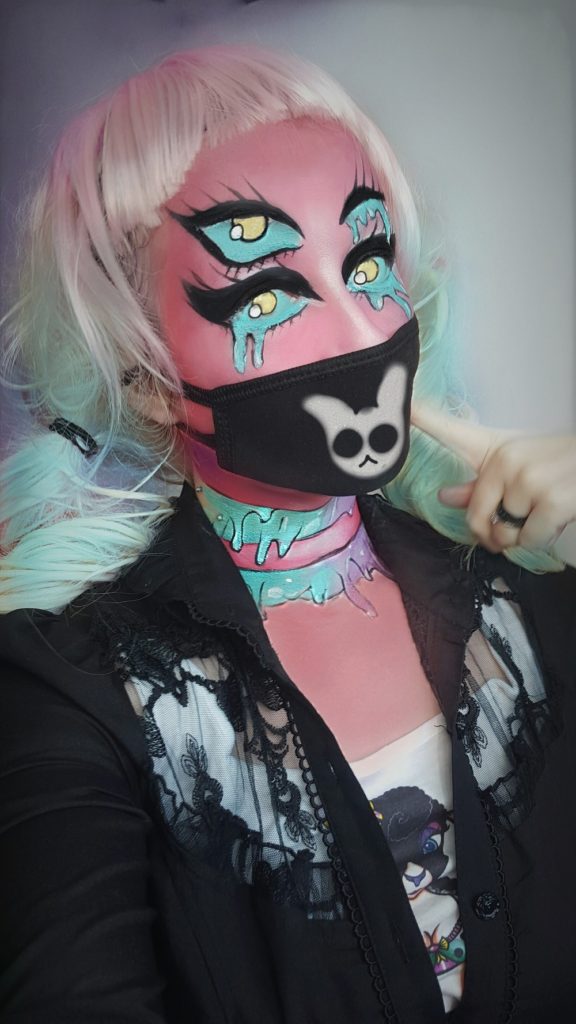 By Alice Bizarre
https://www.facebook.com/alicebizarremakeup/
Alice Bizarre is an SFX make-up artist and film writer, a prop maker and prosthetic sculptor based north of London.Wife of a wolfman and mummy of a baby bat.