31 Days of Halloween – Day 29, Blade
After the reboot of The Puppet Master was announced, I decided to create a makeup of my favourite puppet, Blade.
Using Kryolans White and Black cream face paint
Ben Nye Neutral set powder
Ve cosmetics feline good eyeliner and black/grey eye shadows
1. Apply your white base and set with a neutral or white powder
2. Outline your face shape and fill in with black paint
3. Using grey eye shadow, blend the black gently into the white to create shadow.
4. Lightly line the inner shapes of the face with the grey shadow. Made sure you work from an image as he is a puppet so his face will have sharp lines like a mask.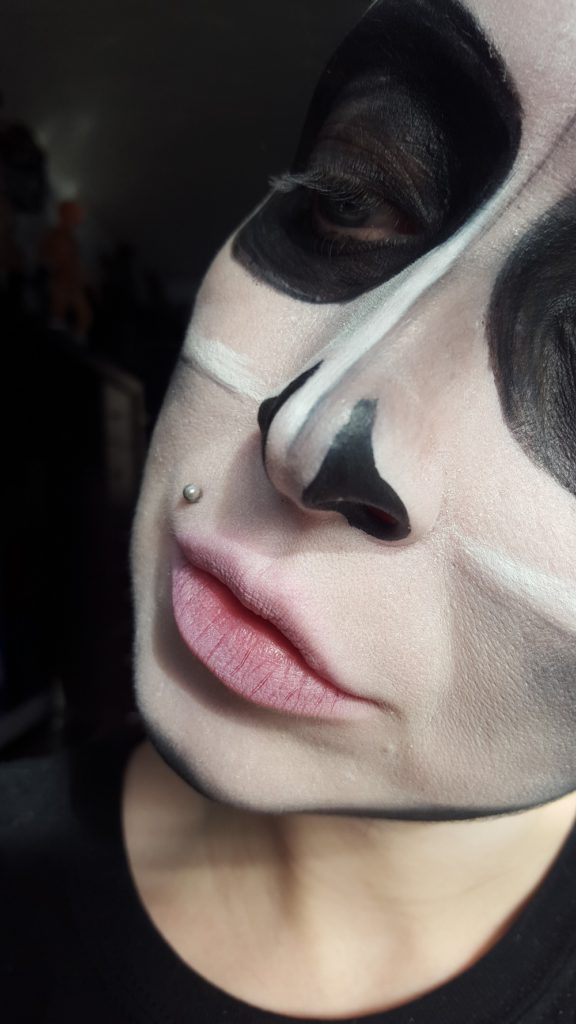 5. Outline the mouth and work into your face until you are happy, you can apply more white when needed as highlighted areas will need cleaner edges!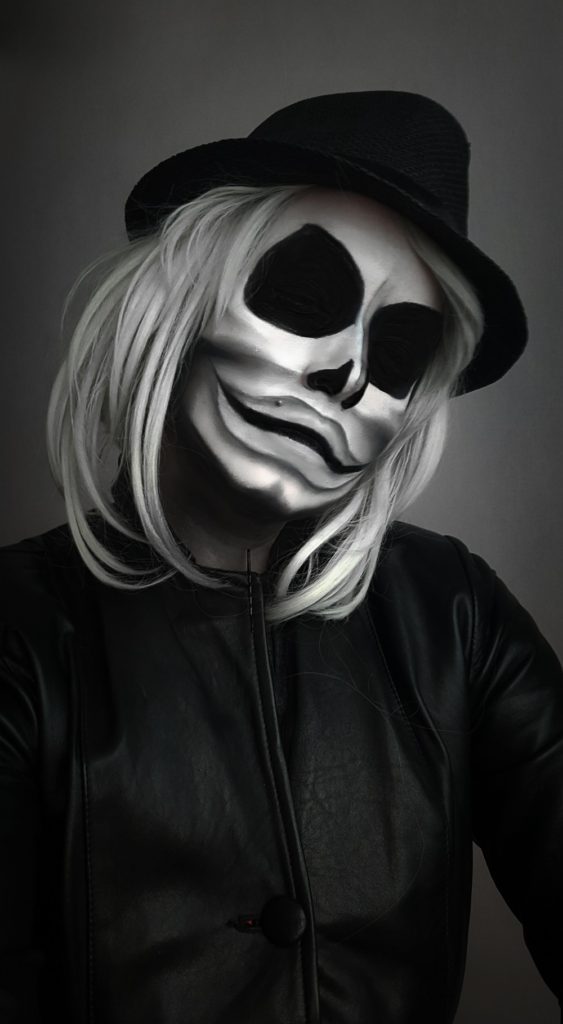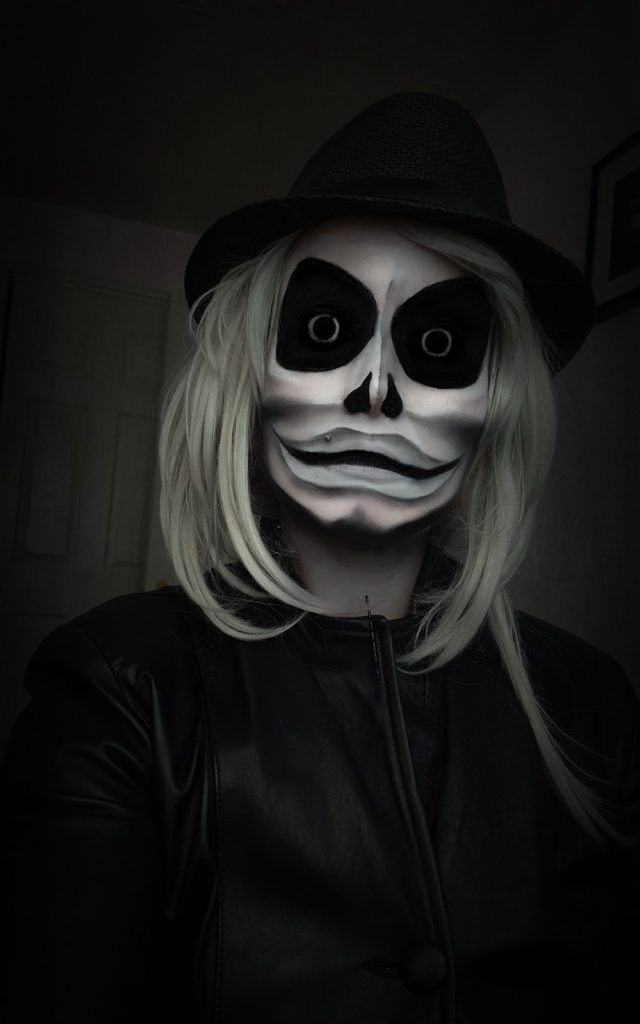 By Alice Bizarre
https://www.facebook.com/alicebizarremakeup/
Alice Bizarre is an SFX make-up artist and film writer, a prop maker and prosthetic sculptor based north of London.Wife of a wolfman and mummy of a baby bat.