31 Days of Halloween – Day 28, Big Lipped Clown
Clowns are a huge part of halloween, so here i decided to give it a modern, plastic (if not slightly grotesque) twist! Using:
Ve Cosmetics:
Witchcraft liquid foundation 01 (or a very pale foundation)
Shades of reds, natural shimmer tones, black eyeshadow and purple eyeshadow
Feline good eyeliner
Black hole lipstick
Mehron: Black and white Paradise Paint
Prosthetic lips I made myself, pros aide and IPA
1. Making sure the area is clean, apply a thin layer of pros aide to the inside of the prosthetic lips. Apply to your own lips and hold. Use IPA then a little more pros aide to blend down any edges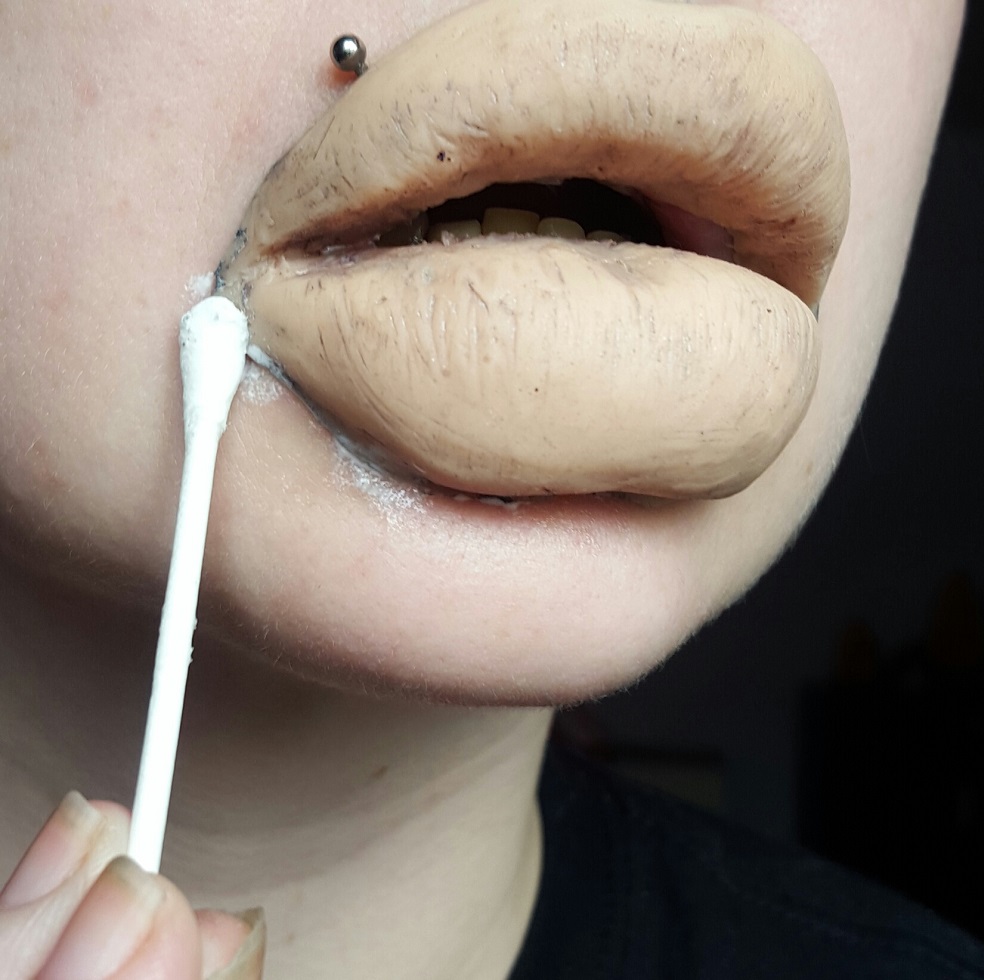 2. Apply your foundation and use the black paint to draw the shape of your jaw line. Bring this down the neck with thin brush strokes.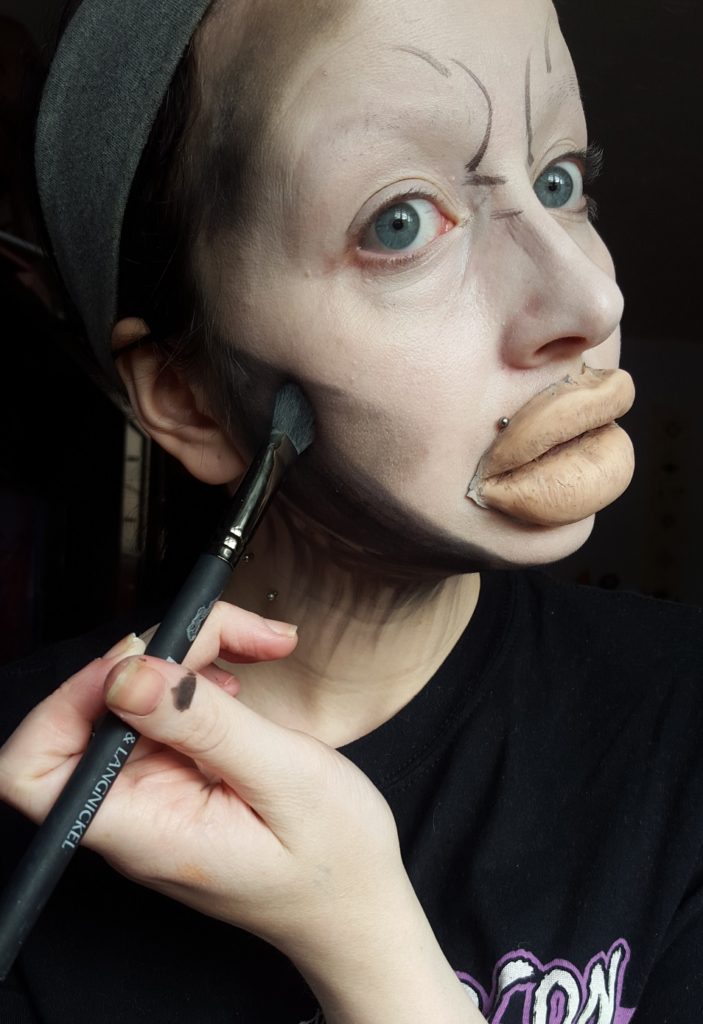 3. Use a powder brush to neatly blend the black up. Contour the rest of your face with black eyeshadow
4. Go around your lips with red eyeshadows blending into the lips and out of the edge and repeat this with a darker shade. Apply black lipstick to the corners for the pointed clown smile and blend inwards. Finish the middle of the lips with a natural skimmer or lighter tone of your choice.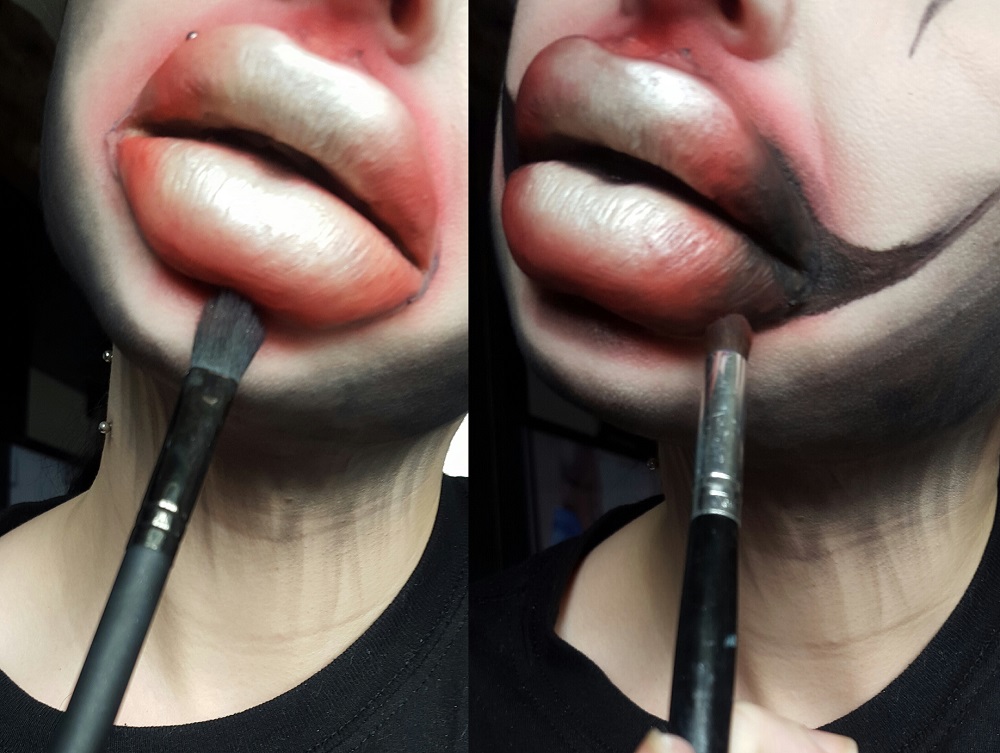 5. Start drawing details with the black paint or liner such expression lines on the nose, your own eyeliner and the swirl on one of the eyes. Do the white paint first for this as it is easier to neaten using the black afterwards.
6. Using a stipple sponge, rough up the edges and neck with black paint. Apply this heavily to the end of your nose, once dry paint a white swirl onto the end of your nose.
7. With the black paint and a thin brush, draw lines down from your hair line  and eye . Add water and layer until you have happy with your drip effect. Repeat this on your neck.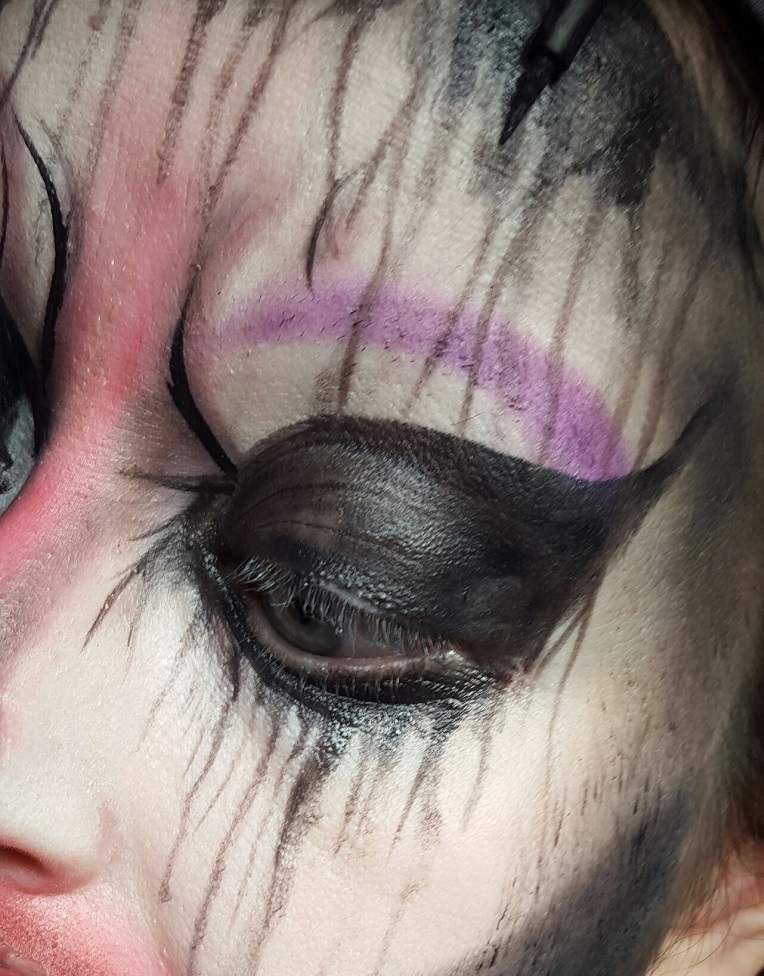 8. Finish of with any extra shading you might want and circle shapes blush shapes on your cheek.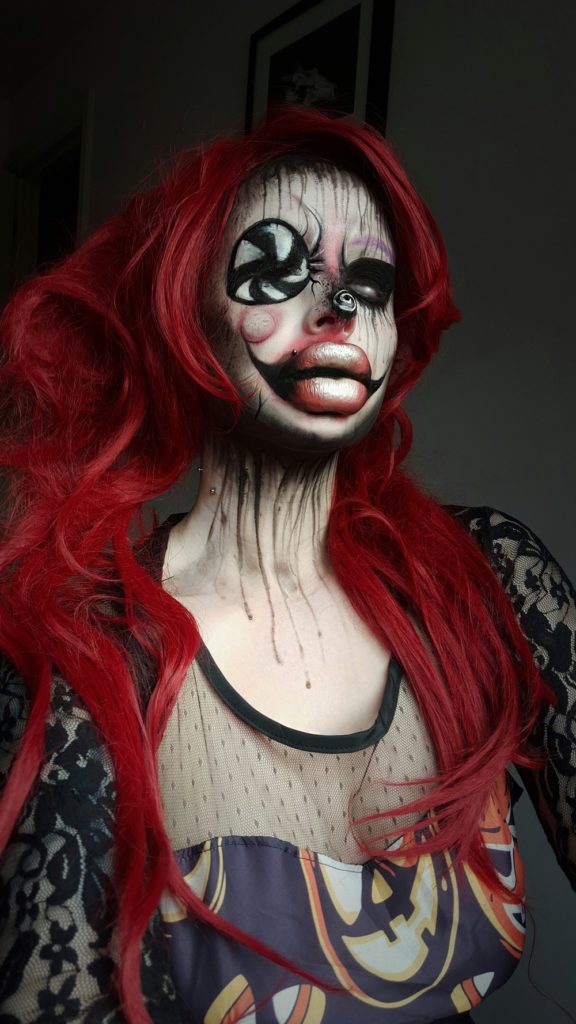 By Alice Bizarre
https://www.facebook.com/alicebizarremakeup/
Alice Bizarre is an SFX make-up artist and film writer, a prop maker and prosthetic sculptor based north of London.Wife of a wolfman and mummy of a baby bat.