31 Days of Halloween – Day 27, Rem
Sometimes people use Halloween as a chance to try out cosplay before attempting to wow the conventions! Here is my very own attempt at costuming and makeup for Rem from the anime/manga series Death Note. Using:
Ve cosmetics:
13 lipstick
Violet lipstick (or purple face paint)
Black eyeshadow
Feline good eyeliner
Kyrolan: White and Black grease paints
ben nye: neutral set powder
1. Apply a white paint/makeup base and set it with neautal powder. Use the black paint to draw out your jaw shape and blend downwards.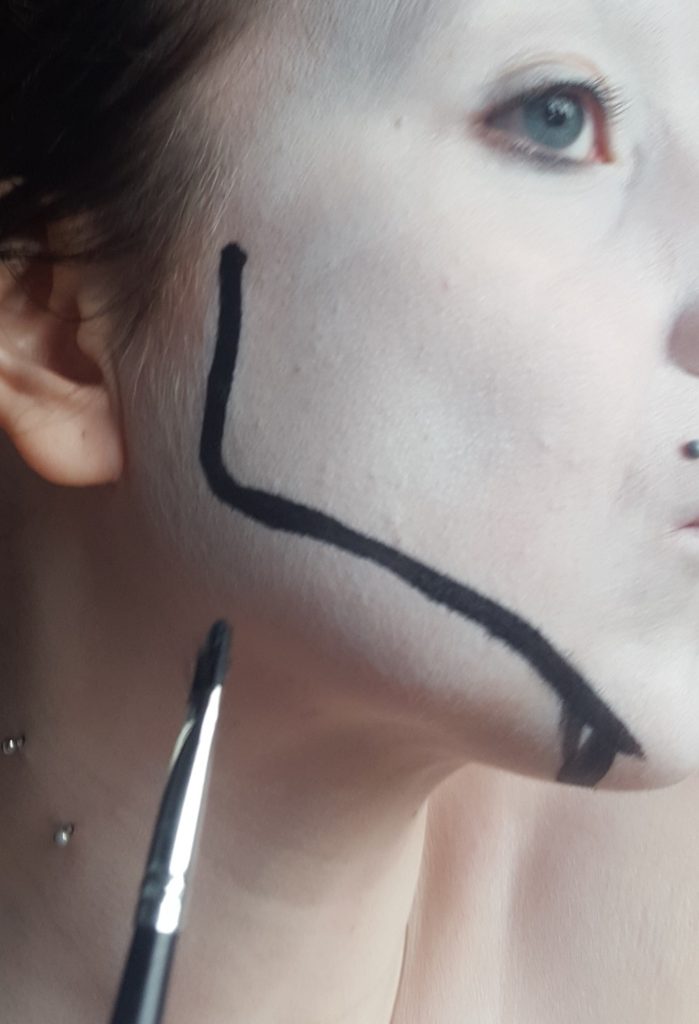 2. Using  the violet lipstick or a purple face paint, draw on the purple jaw lines/ shapes. If its a little thin, layer as you go.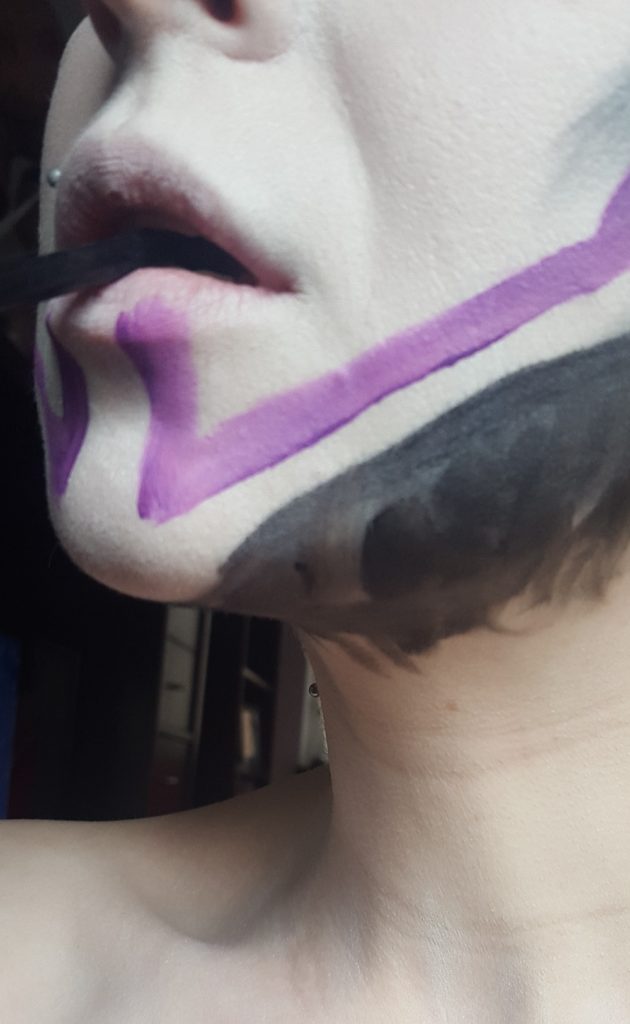 3. Use the other 13 lipstick (or a darker shade of purple) to your lips.
4. Using a little more black face paint and black eye shadow, carefully blend the jaw line into the white so it doesn't look so harsh. This will give your contour realism as opposed to a drawn on look. Contour the rest of your face where you see fit.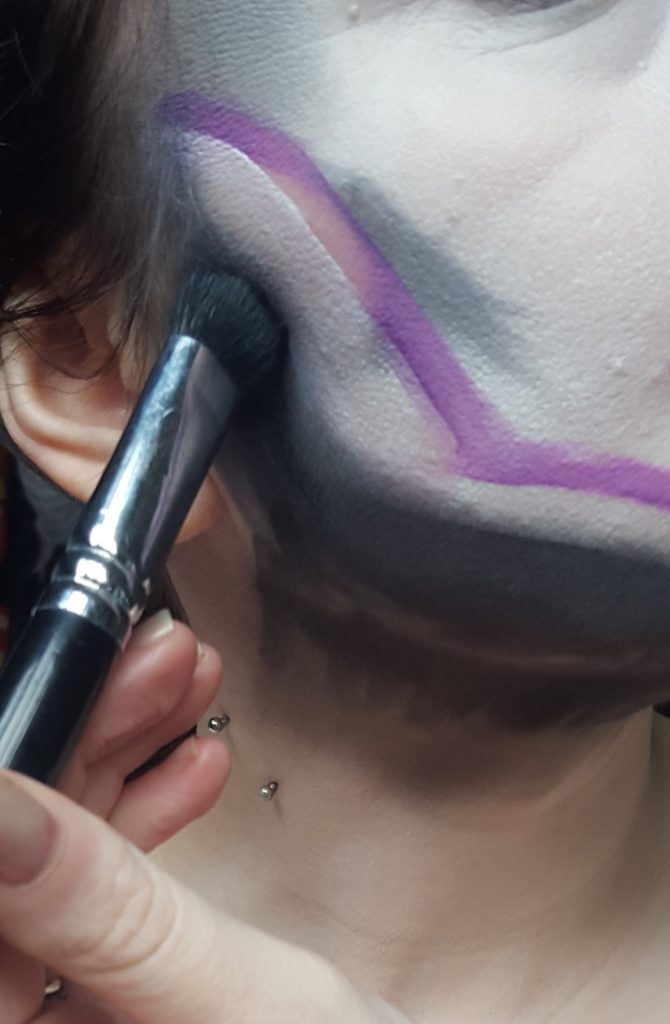 5. Use black face paint or liquid eyeliner to make your nostrils look longer. Then go over your eyelids with the black, making sure you lay it on thick, pointing the inner corners for a classic cat eye look.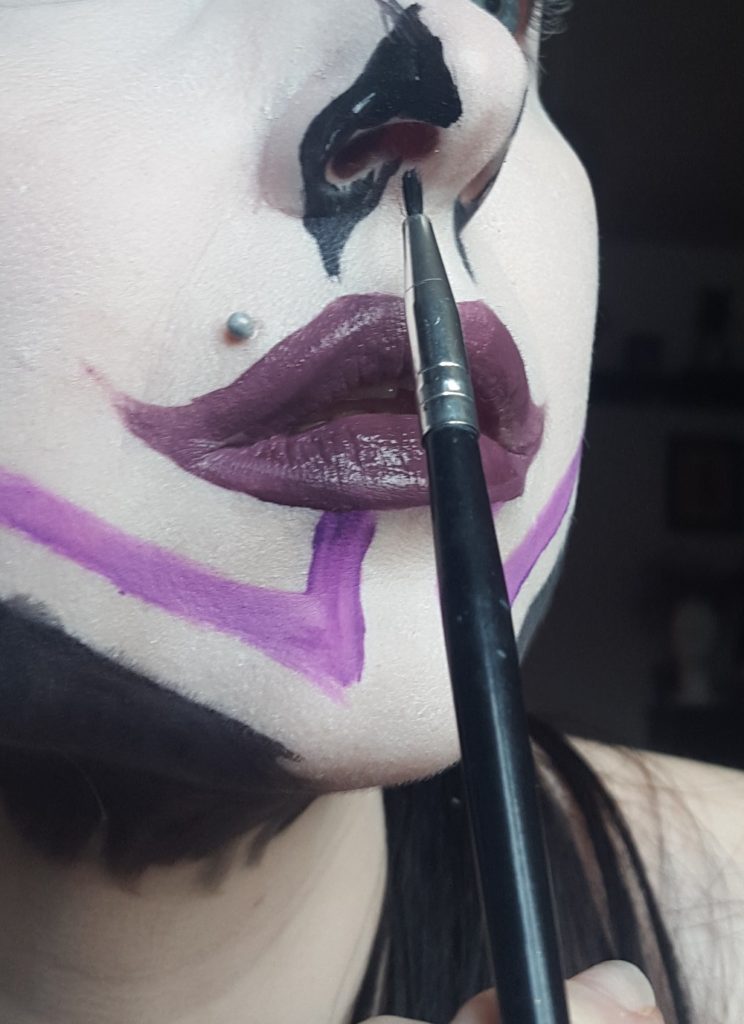 6. Add shading details around the nose, under the eyes and anywhere else you may need to.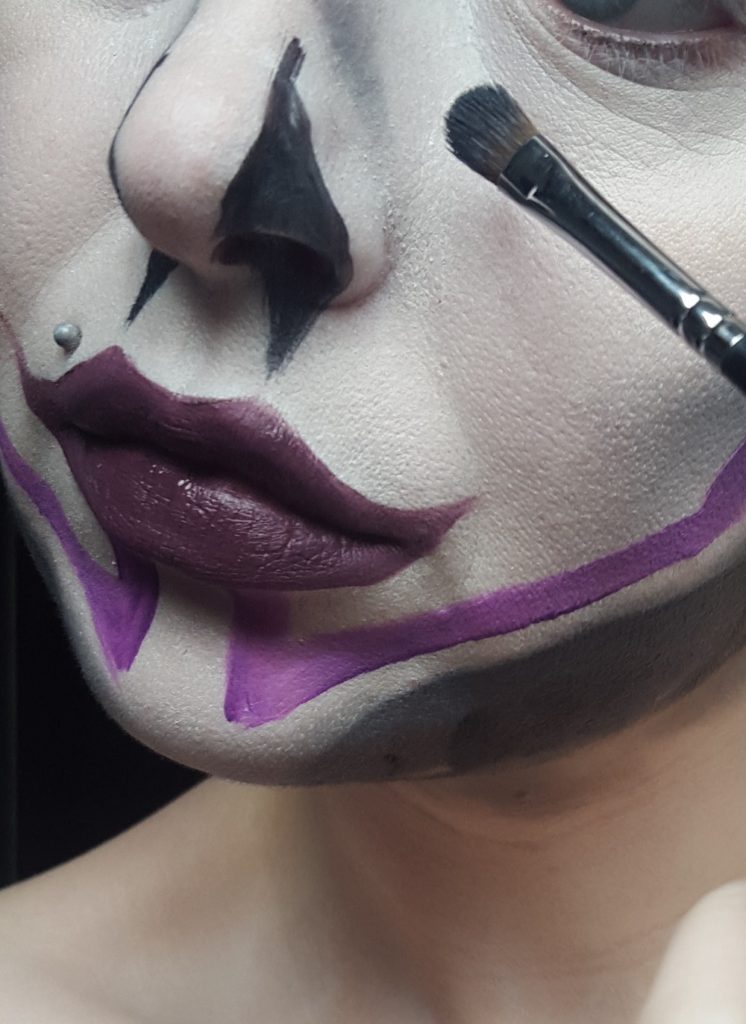 7. Use the black face paint to lightly draw the stitched line, use a eye shadow/contour brush to blend this out (whilst contouring any neck areas you like), then apply the line again.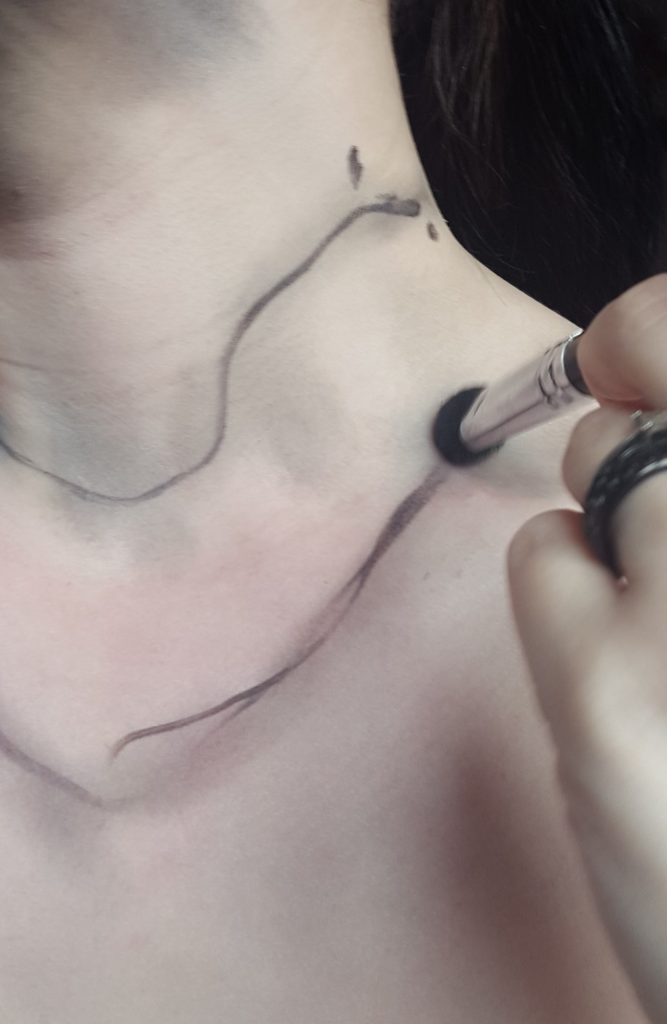 8. Use a flat shape brush to add the stitches with white paint and the detail with eyeliner.
The finished result: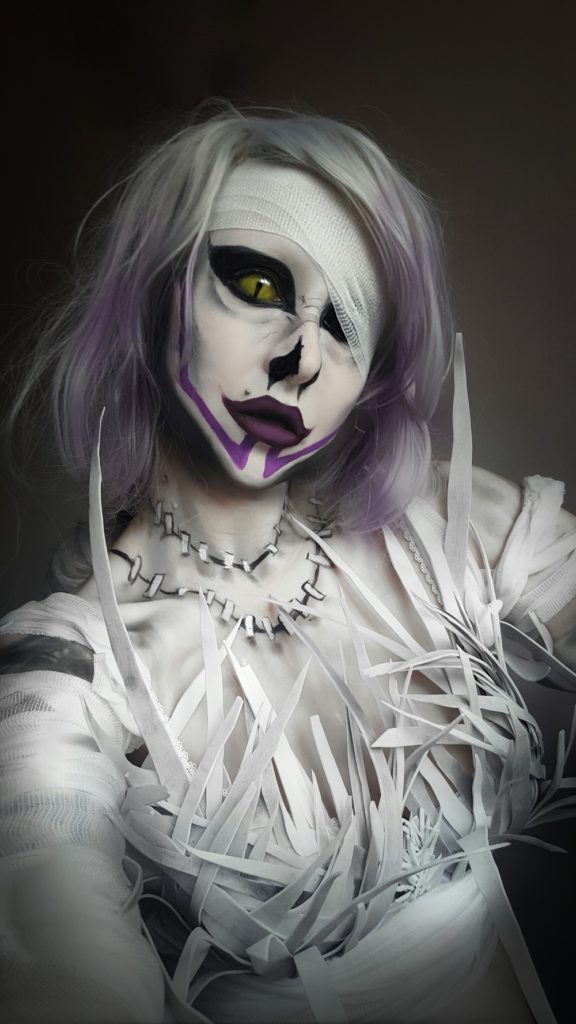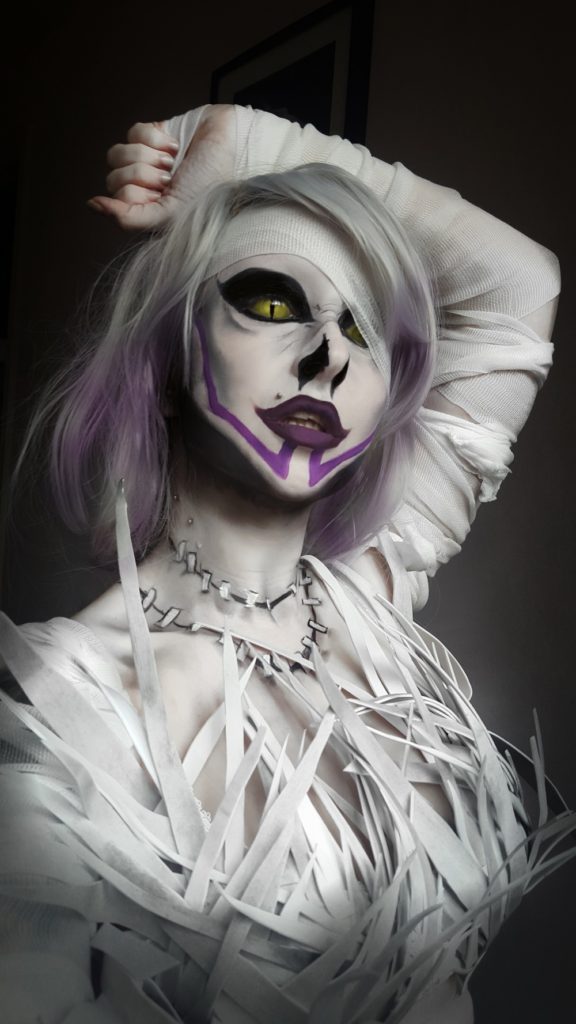 By Alice Bizarre
https://www.facebook.com/alicebizarremakeup/
Alice Bizarre is an SFX make-up artist and film writer, a prop maker and prosthetic sculptor based north of London.Wife of a wolfman and mummy of a baby bat.