31 Days of Halloween – Day 25, Cthulhu's Sister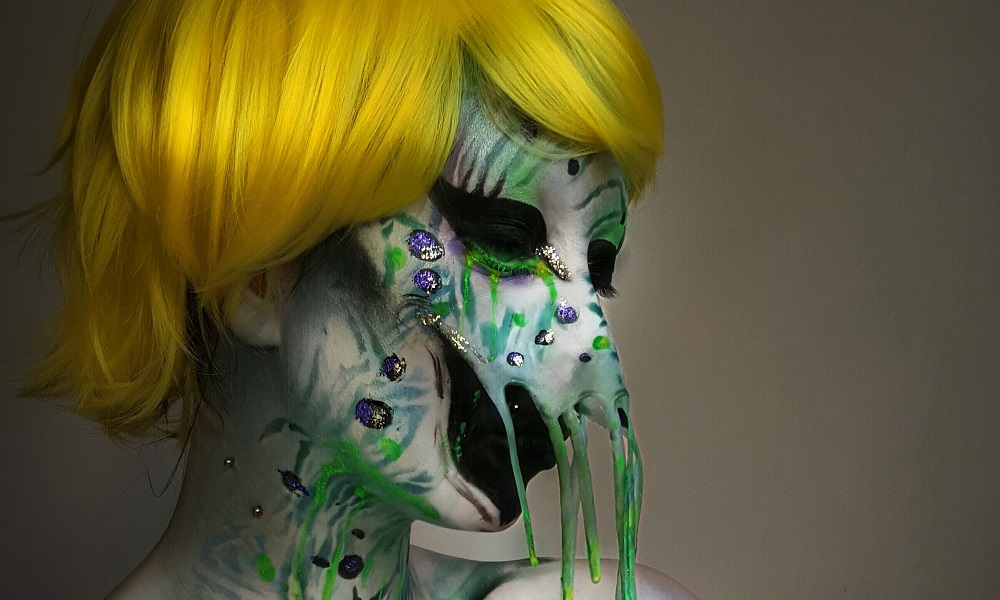 This is my simple toxic sfx take on the Cthulhu. Here I used:
Ve cosmetics: Witchcraft liquid foundation 01, Goth Life palette and Feline good eyeliner
Kryolan: neon water based pallete
Mehron: Black and green paradise paint
Lit cosmetics: silver and purple glitter and glitter adhesive
A silicone piece I previously made, pros aide and IPA
1. Place your piece where you want it on your face and lightly outline where you are gluing it.
2. Using Black and green paints fill in the mouth space leaving it blank near the glue area.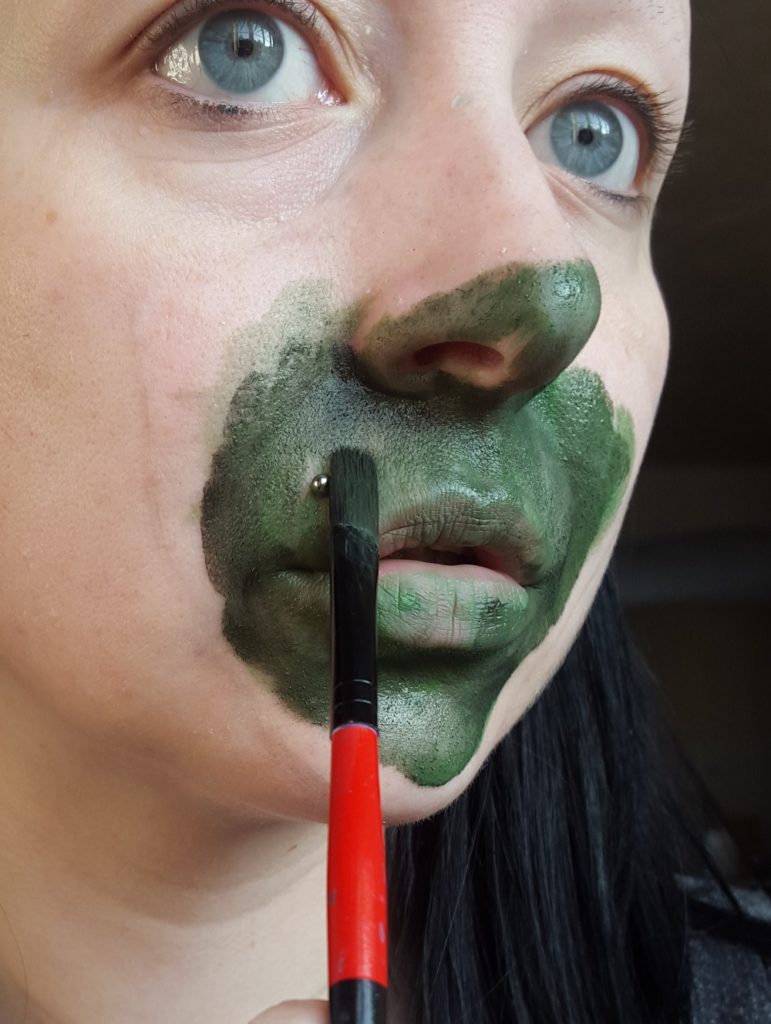 3. Add foundation to your face (avoiding about 1cm for the glue area) . Contour using blues and greens and yellows.
4. Apply pros aide to the edge of your piece/where you want it glued and once tacky apply to the clean areas. Hold until dry.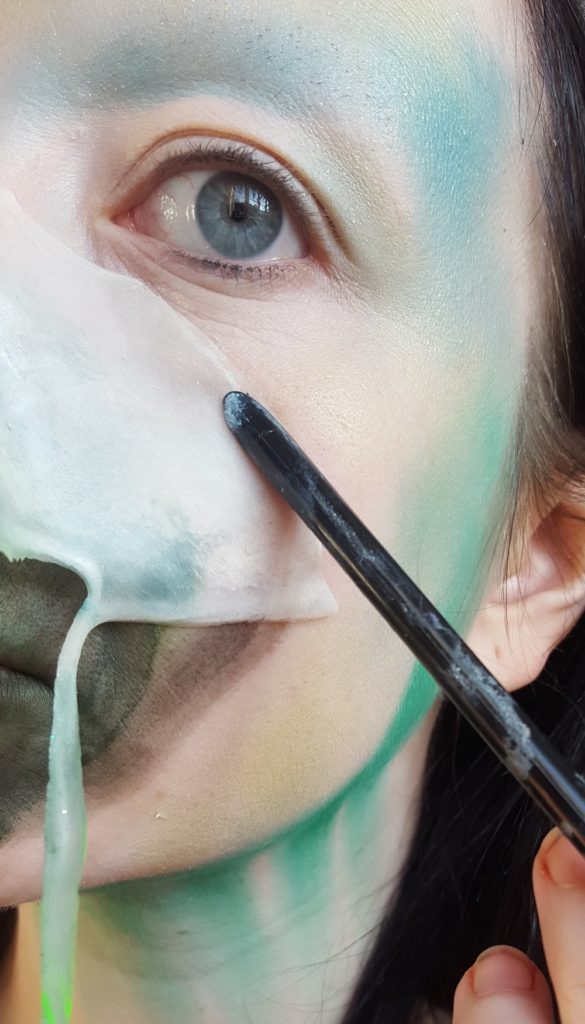 Alternatively you can glue before any of the other steps on clean skin, I just did it this way to save time.
5. Use IPA to blend your edges out or alternativly use 3d sculpt gel or nose putty to blend into the skin.
6. Using a stencil (one you've made or bought), layer different colours of shapes and patterns all over the exposed areas.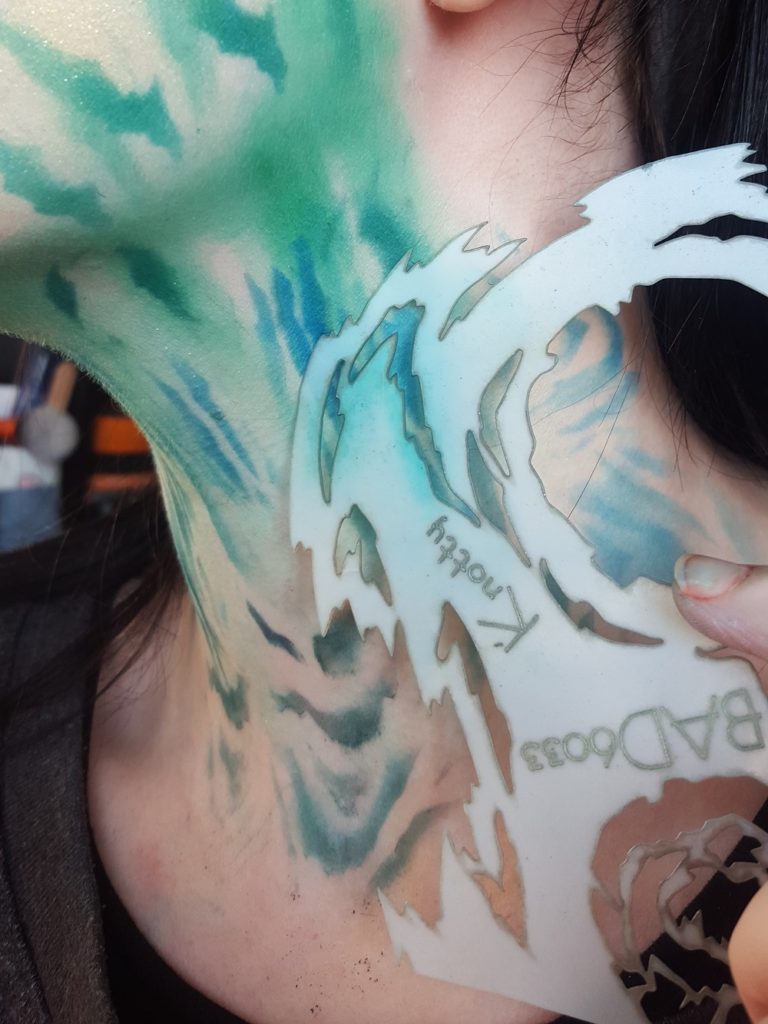 7. Use black paint or liquid liner for details around the mouth, eyelids and spots.
Use neon green and water to layer toxic looking drips.  I also added it to the ends of the silicone piece.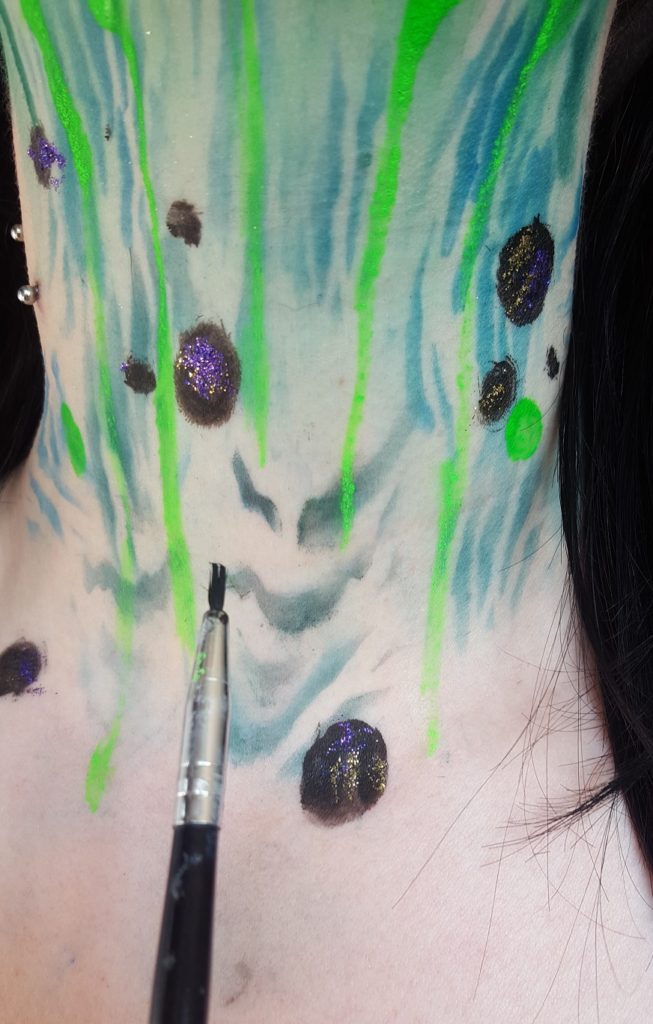 8. I added a little glitter to the dots and circles mixing silver and purple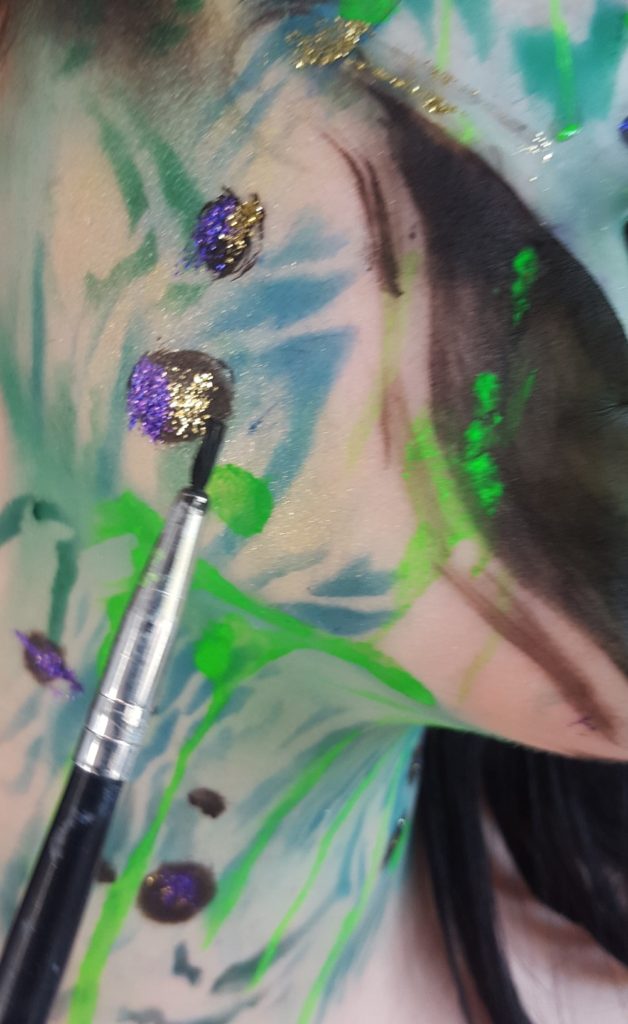 The finished result:
By Alice Bizarre
https://www.facebook.com/alicebizarremakeup/
Alice Bizarre is an SFX make-up artist and film writer, a prop maker and prosthetic sculptor based north of London.Wife of a wolfman and mummy of a baby bat.