31 Days of Halloween – Day 24, Quartered Skull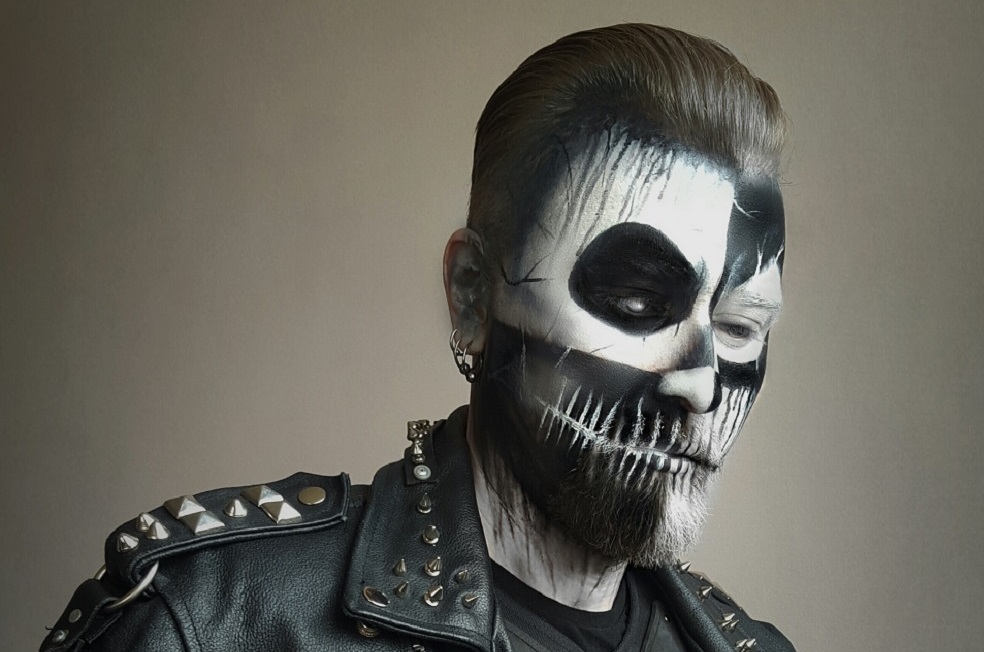 Time for another guest model, my husband! This Quartered Skull takes a very classic look and giving it a little twist for your Halloween. I used:
Mehron Black and white paradise paints
Ve cosmetics feline good eyeliner and black eyeshadow
NYX white liner
white eyeliner pencil such as MUA
1. Lightly use the eyeliner pencil to mark out the quarters and eye shapes. What you want is to have opposites next to each other for example:
Top Left: Black skull base
Top Right: White skull base
Bottom Right: Black skull base
Bottom left: White skull base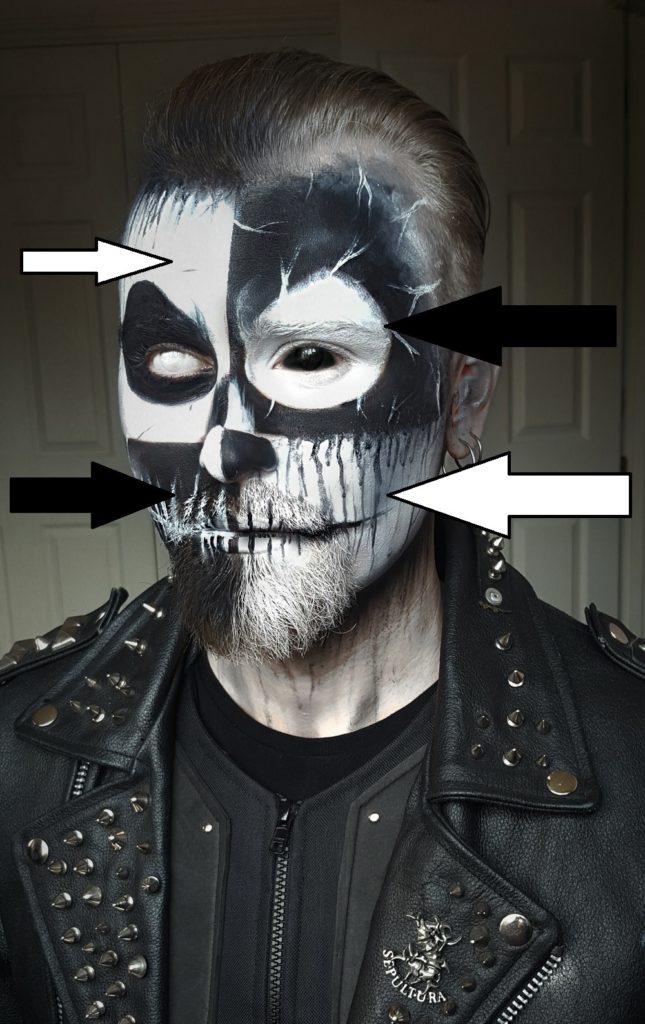 White base skulls:
2. Paint on the white base
3. Fill in the black eye and nose
4. Use black eyeshadow to add shadow and contouring
5. Using the black eyeliner, add details such as cracks, lines, teeth etc.
Black Base skulls:
2. Paint the white bits first like the eye socket and nose
3. Paint the black base on (it is easier to paint black over white)
4. Use the white paint to add highlight and contour. you may have to do this a few times to neaten!
5. add detail like cracks and the mouth teeth using the Nyx white liquid liner
6. Using a thin brush, pull the black a little into the white sections for a touch of grit.
7. Blend the black paint along the jawline and down the neck. You can work into this more by using thin brush to paint lines on and then add water drops. layer to create a drip effect.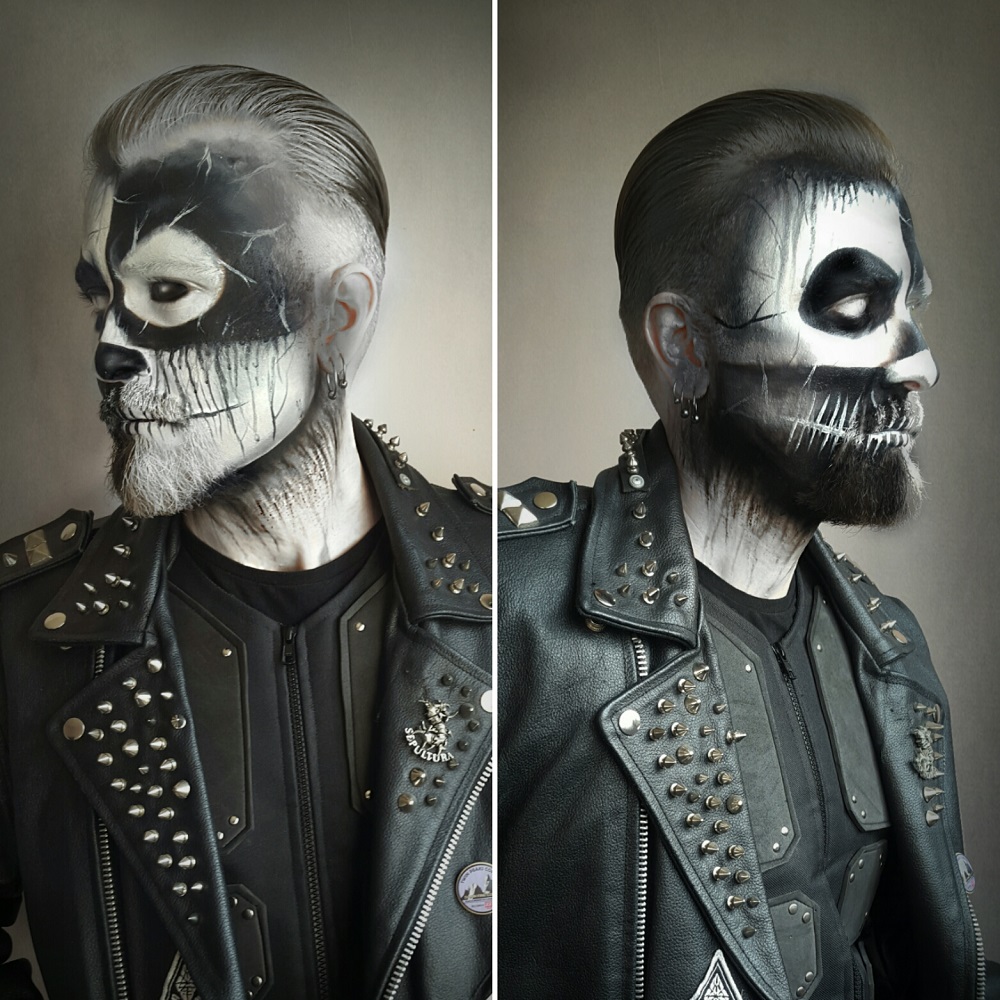 The finished result: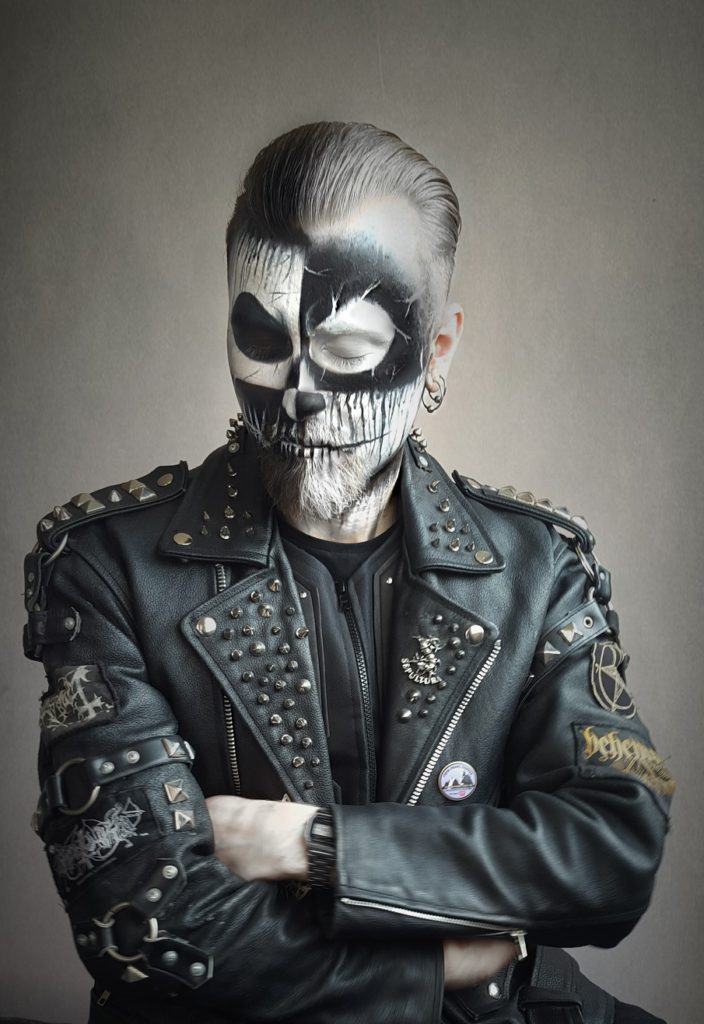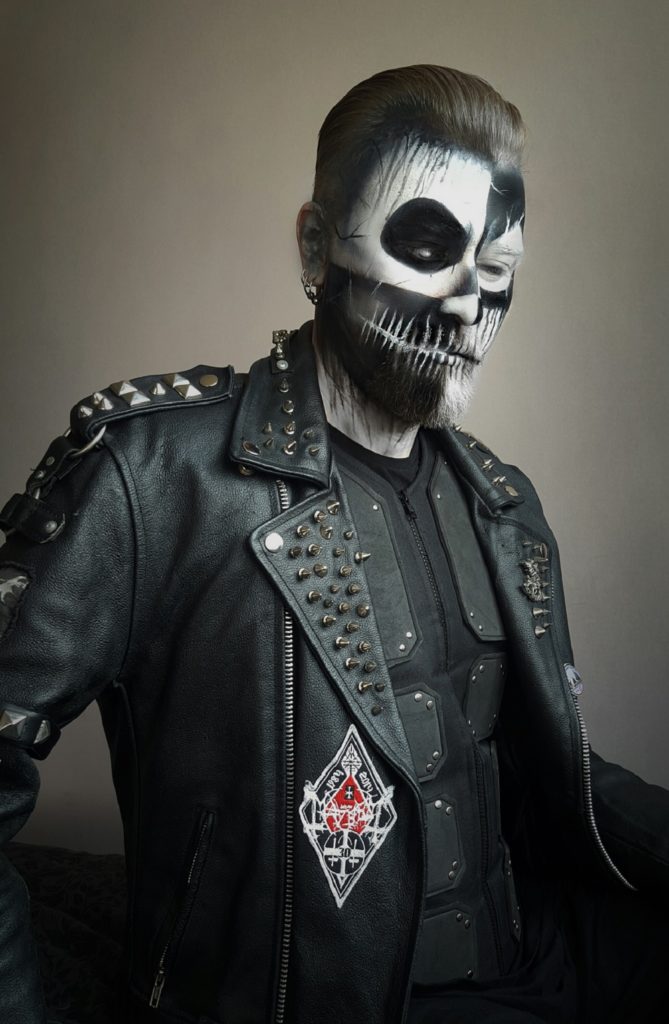 By Alice Bizarre
https://www.facebook.com/alicebizarremakeup/
Alice Bizarre is an SFX make-up artist and film writer, a prop maker and prosthetic sculptor based north of London.Wife of a wolfman and mummy of a baby bat.