31 Days of Halloween – Day 22, Ofuda
Based on the Japanese tradition of Ofuda, this makeup is essentially paper style makeup so you can adapt it to your liking.
Here I have used Ve cosmetics :
Witchcraft liquid foundation 01
Goth Life palette  (Black and greys)
Full moon eyeshadow
Feline Good eyeliner
Black hole lipstick
Mehron Black paradise paint
1. Apply your foundation base and begin drawing the paper shapes.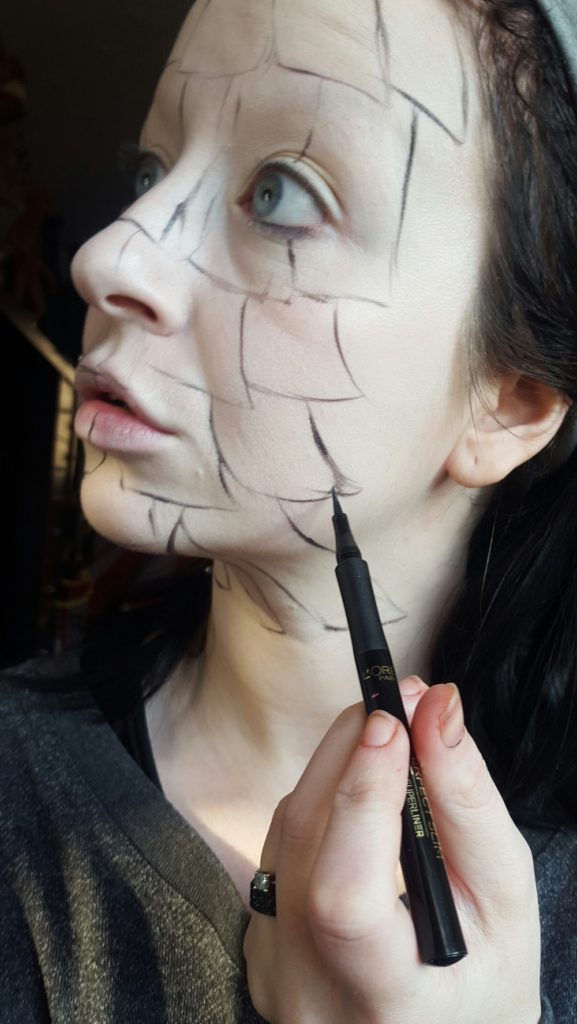 2. Fill in the edge of the face with black and blend down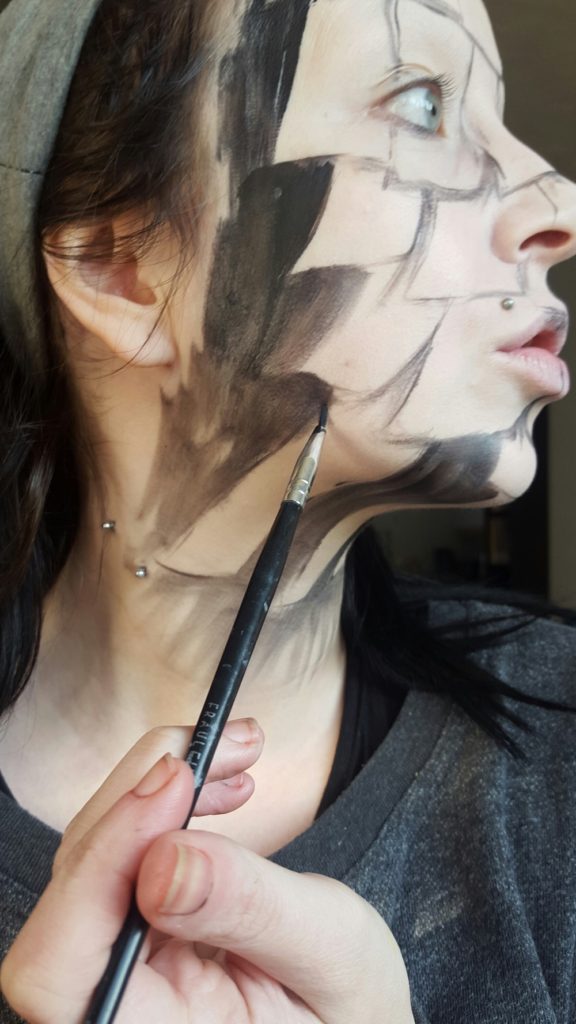 3. Start to shade under the paper pieces to give a 3d effect.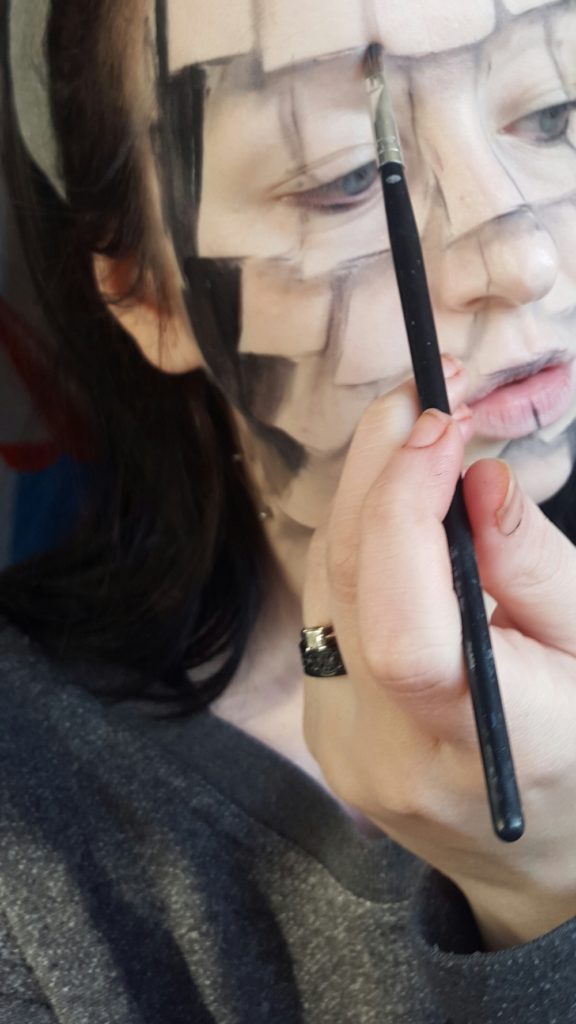 4. Keep working into it until you have happy with it. Add black lipstick once done.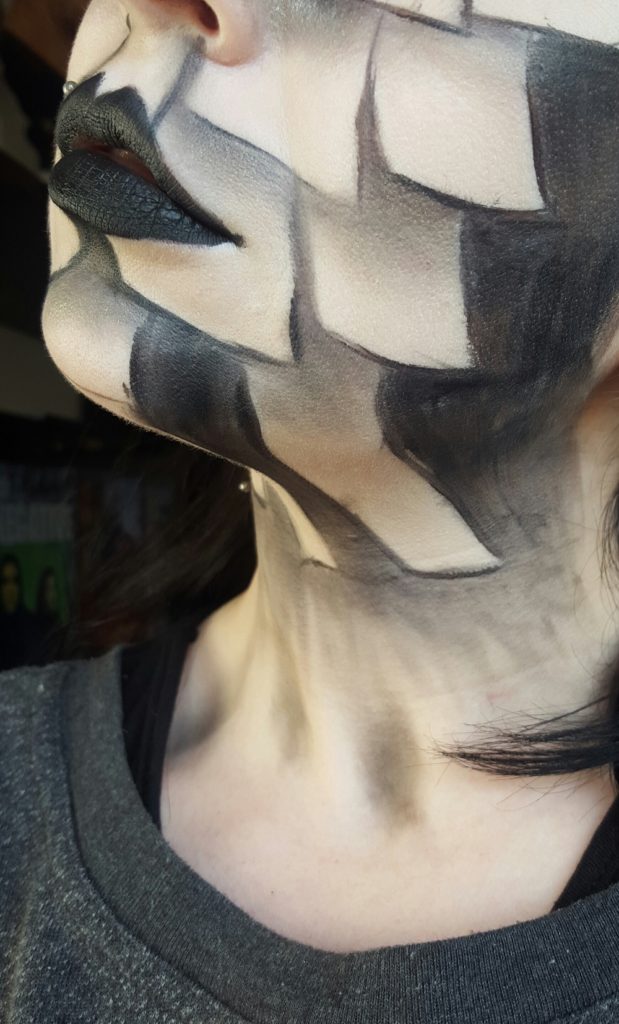 5. Add extra black paint under/along your jawline and drip water down using a thin brush.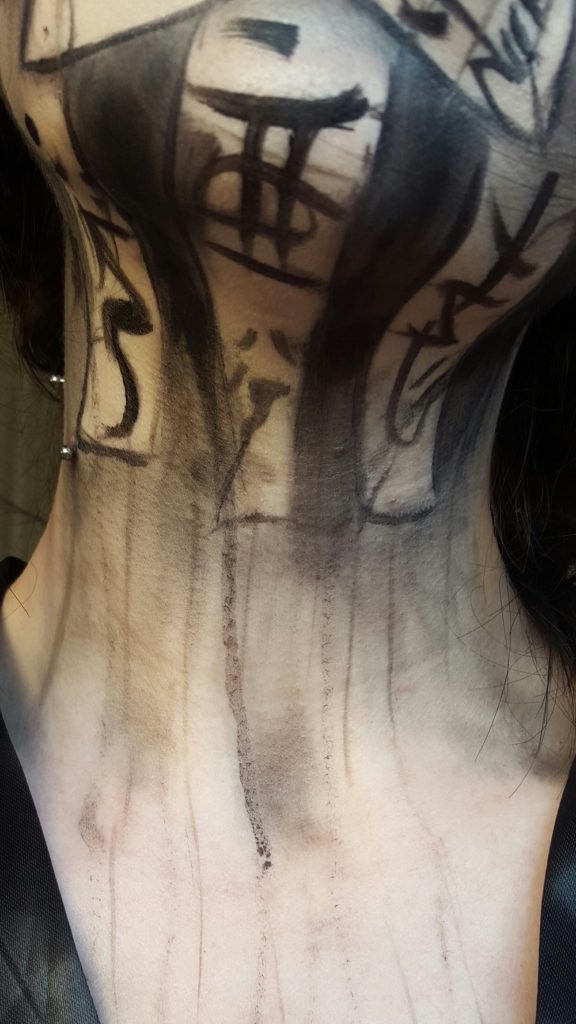 6. Add the symbols or writing of your choice. As it is an Ofuda look, I have use text and symbols from Ofuda slips in real life.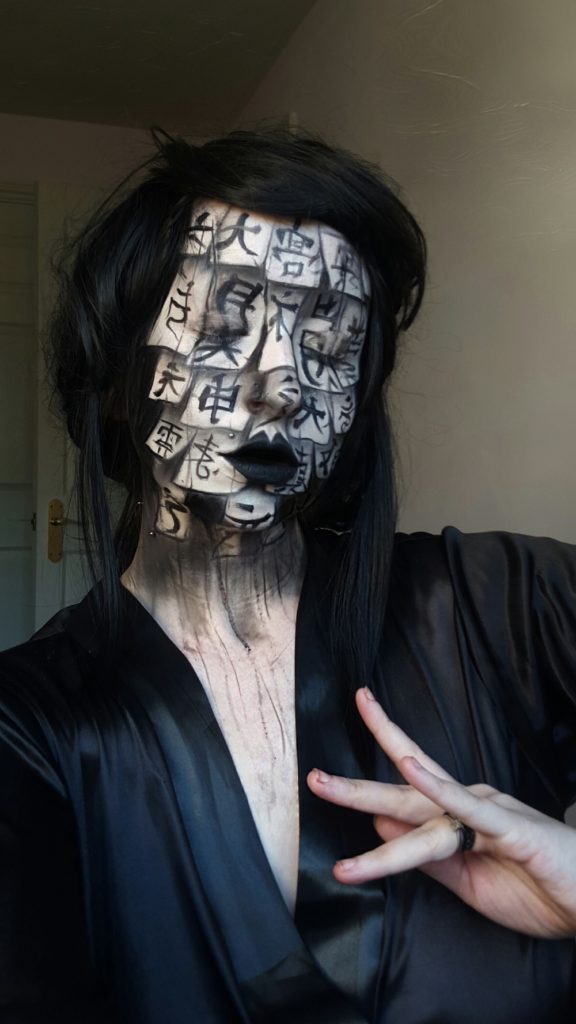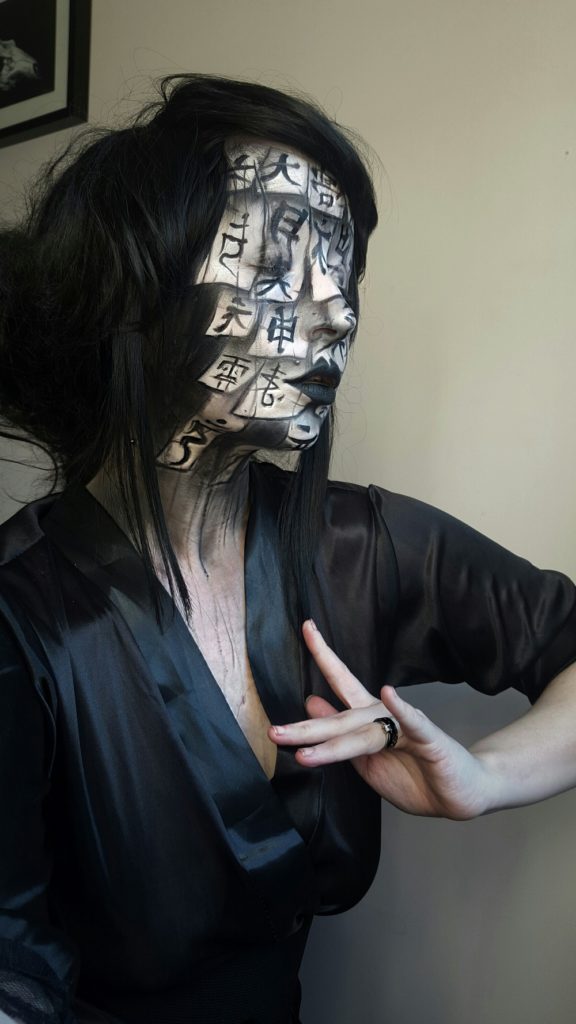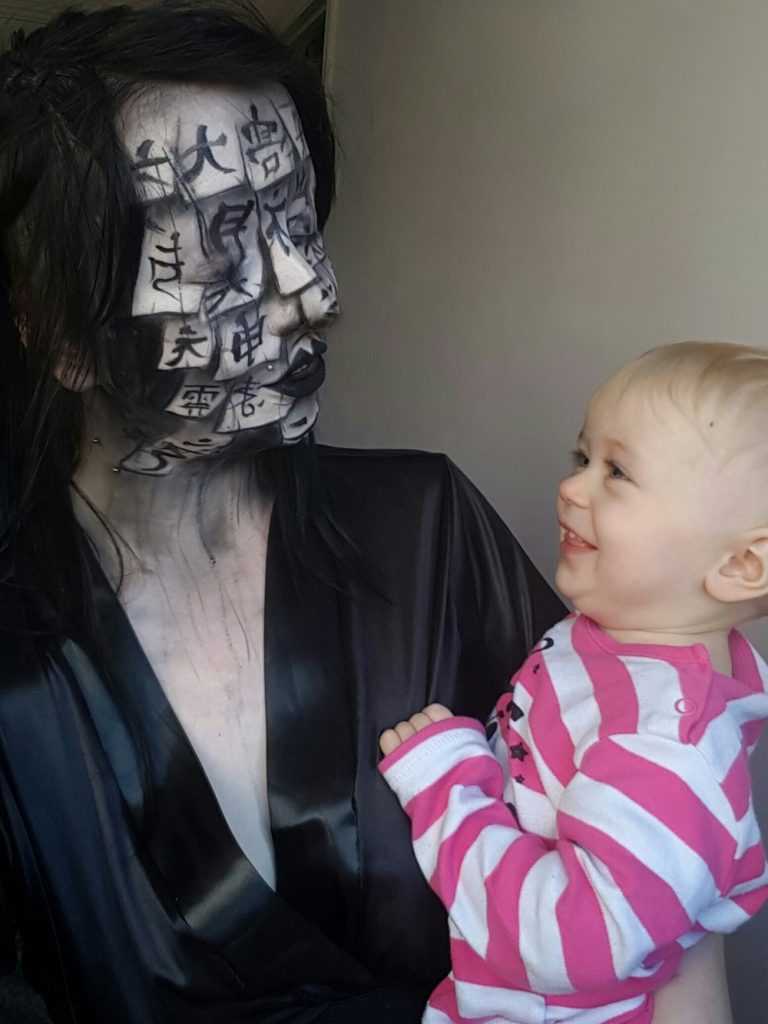 By Alice Bizarre
https://www.facebook.com/alicebizarremakeup/
Alice Bizarre is an SFX make-up artist and film writer, a prop maker and prosthetic sculptor based north of London.Wife of a wolfman and mummy of a baby bat.