31 Days of Halloween – Day 18, Mermaid Lips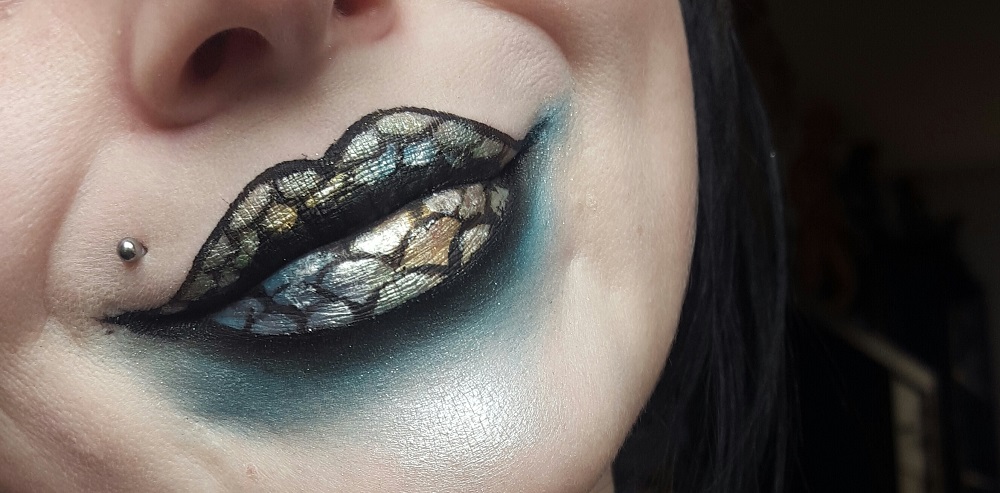 Something a little pretty for a day to day halloween mermaid lip. Here I've used:
Goth Life palette
Pocket Rocket eyeliner
Griffin tears liquid highlighter
1. Blend shimmer eyeshadows of your choice together . Here I have used yellow and blue.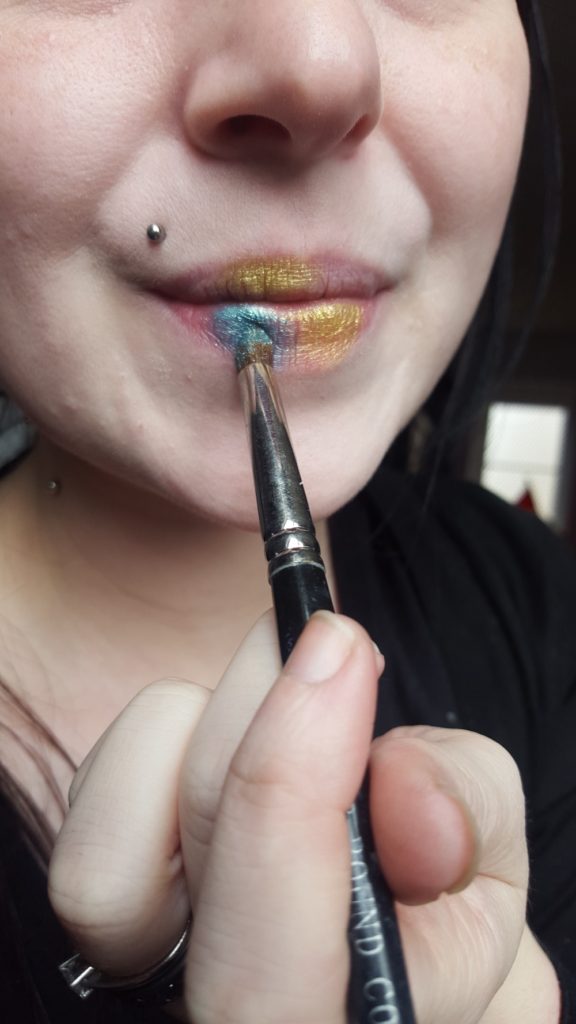 2. Outline your lips with black eyeliner or black lipstick and draw little scales.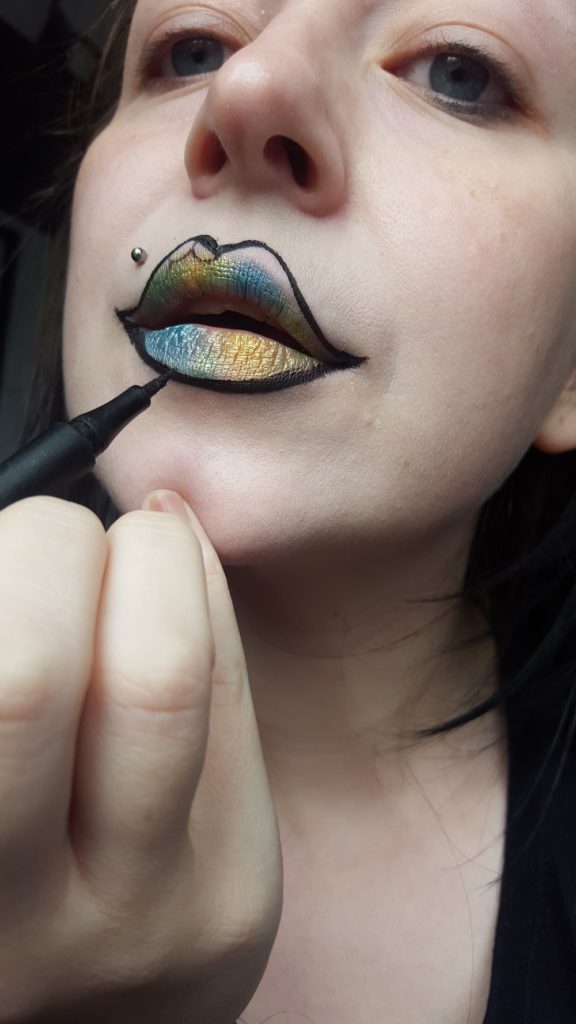 3. Add a dab of liquid highlighter to each scale.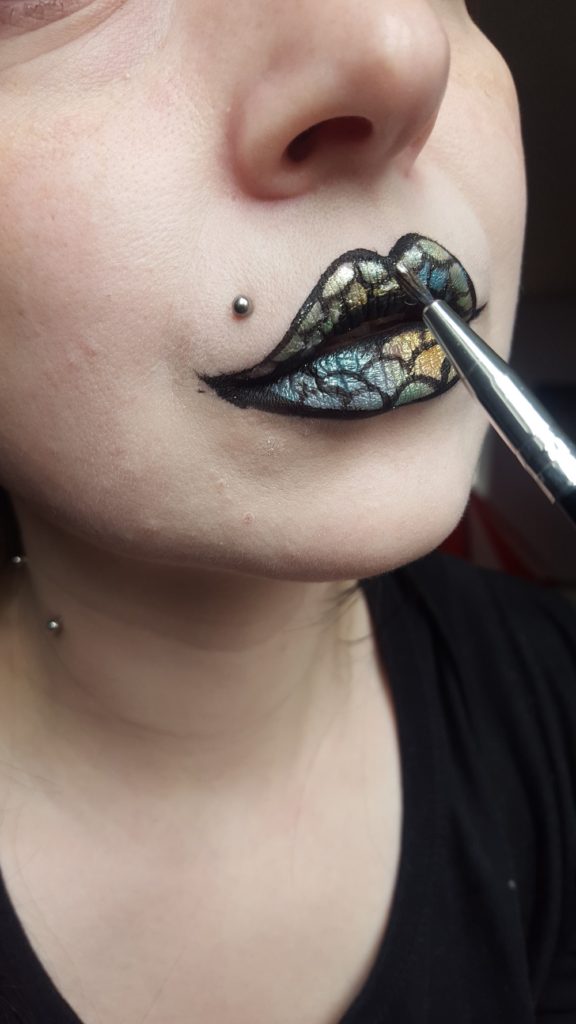 Optional:
Shade under your lip. Here i used blue and black shadows with a touch of highlight on the chin.
Finished result: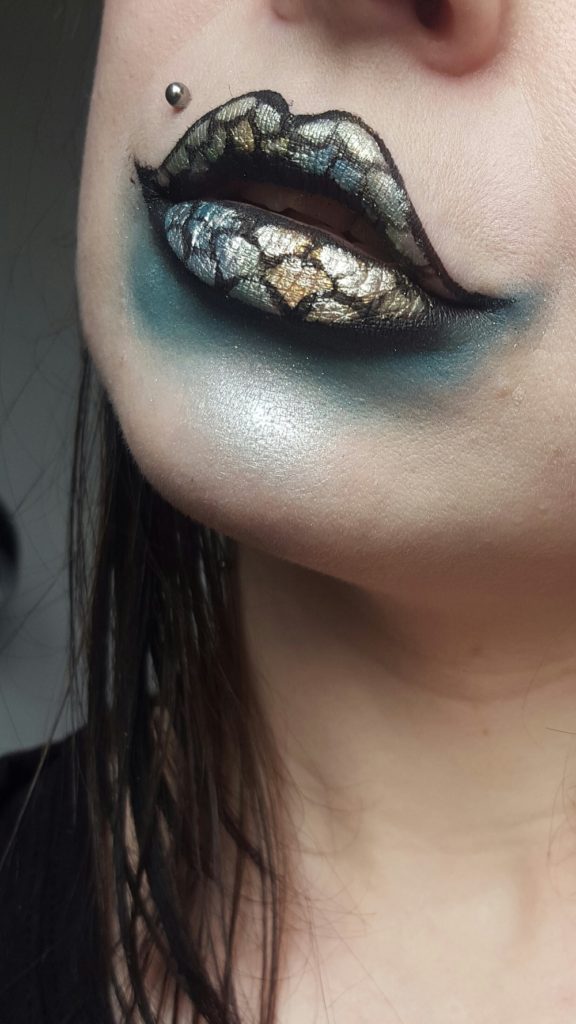 By Alice Bizarre
https://www.facebook.com/alicebizarremakeup/
Alice Bizarre is an SFX make-up artist and film writer, a prop maker and prosthetic sculptor based north of London.Wife of a wolfman and mummy of a baby bat.