31 Days of Halloween – Day 16, Boo Lips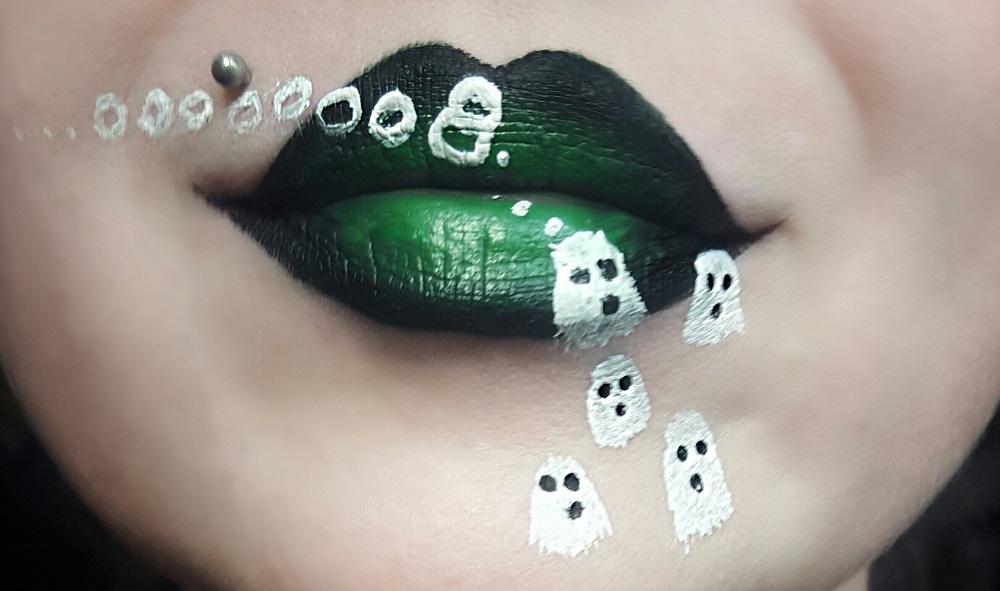 Something spooky, cute and green for halloween lovers everywhere.
Here I've used Black Hole and Spaceman lipstick by Ve cosmetics  and Drug Lord by Jeffree Star.
1. Apply the green lipstick to the centre of your lips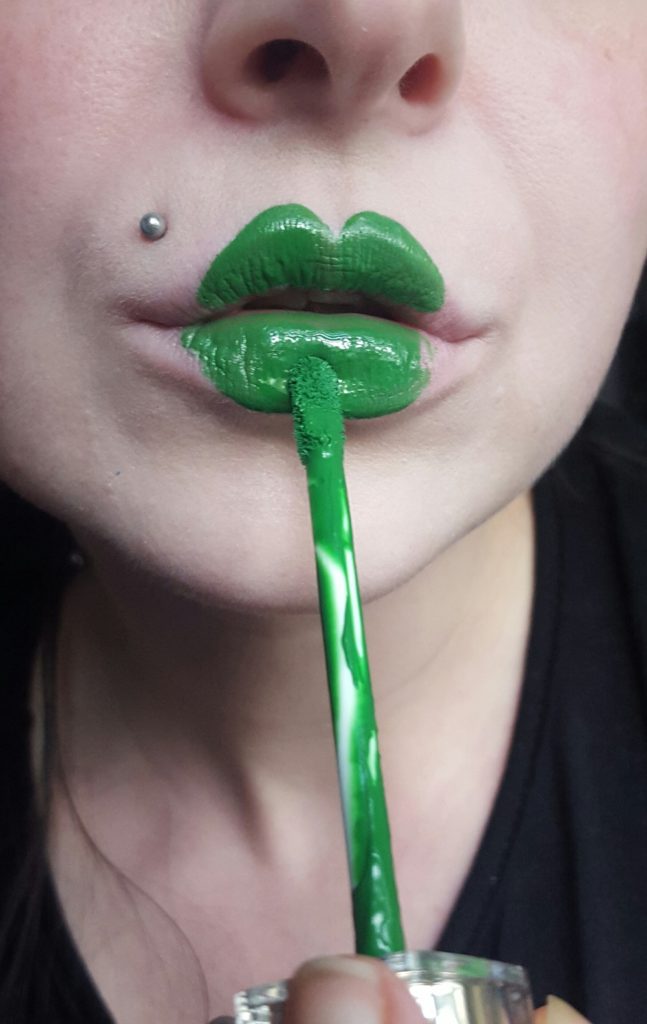 2. Line your lips with the black lipstick and blend inwards using a small brush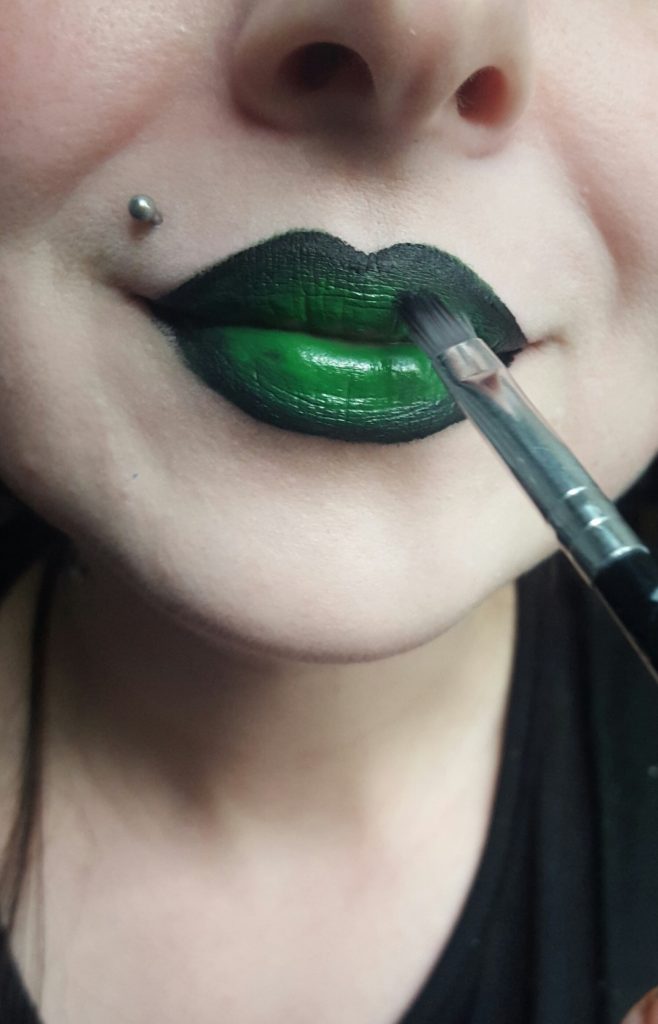 3. Wait for it to dry and with a lip brush or very small regular brush (like a paint brush ) write booooo with the white lipsticks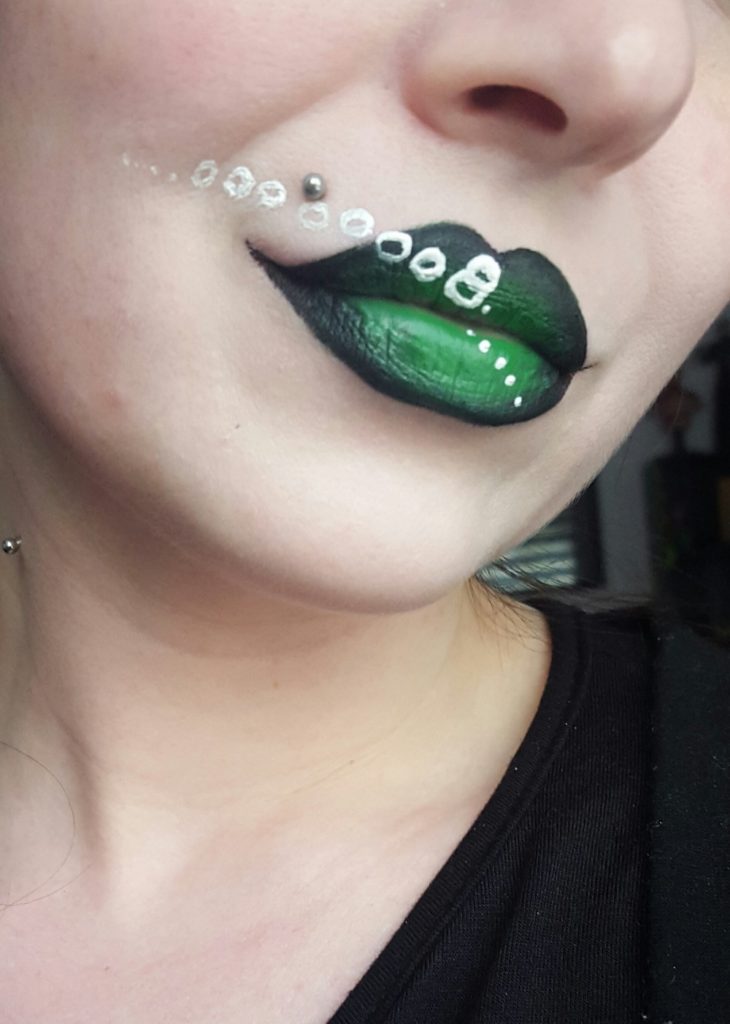 4. Use the lip wand that comes with the lipstick to create the little ghost shapes and use the black to add eyes and a mouth.
Finished result: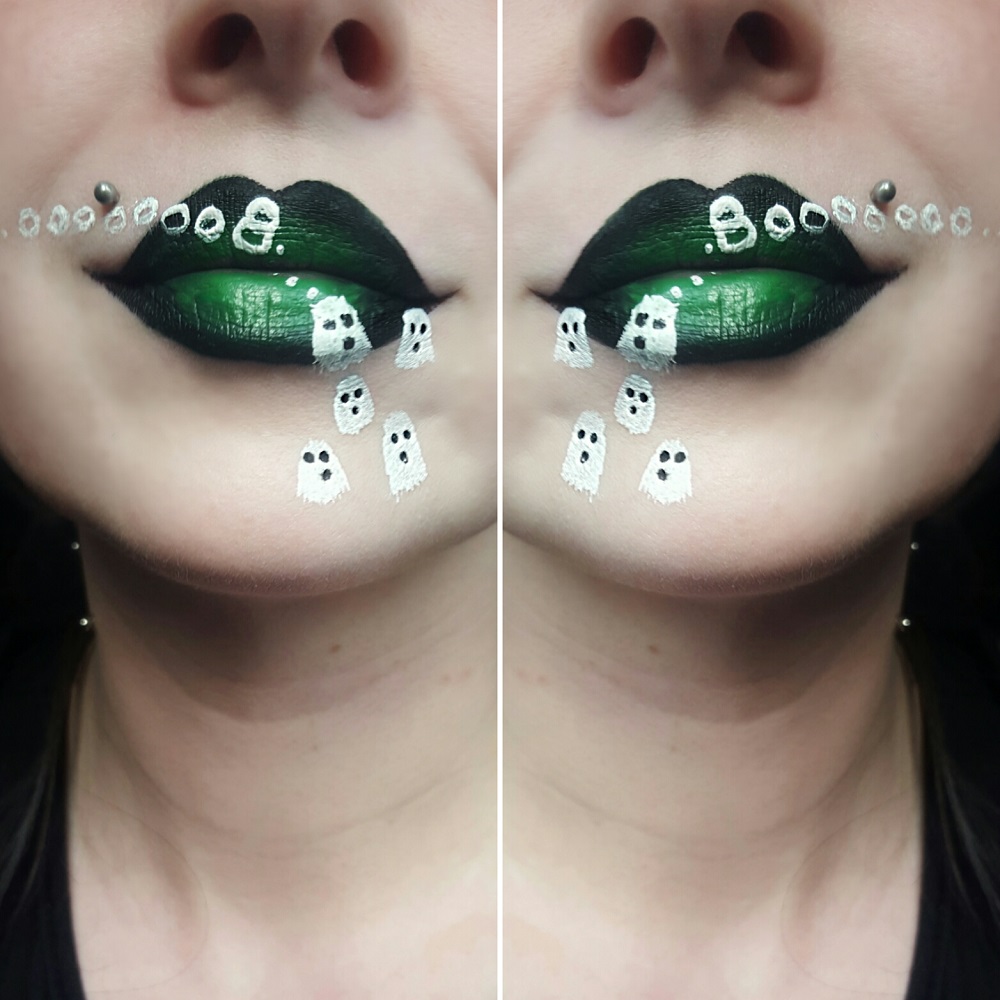 By Alice Bizarre
https://www.facebook.com/alicebizarremakeup/
Alice Bizarre is an SFX make-up artist and film writer, a prop maker and prosthetic sculptor based north of London.Wife of a wolfman and mummy of a baby bat.