31 Days of Halloween – Day 15, They Live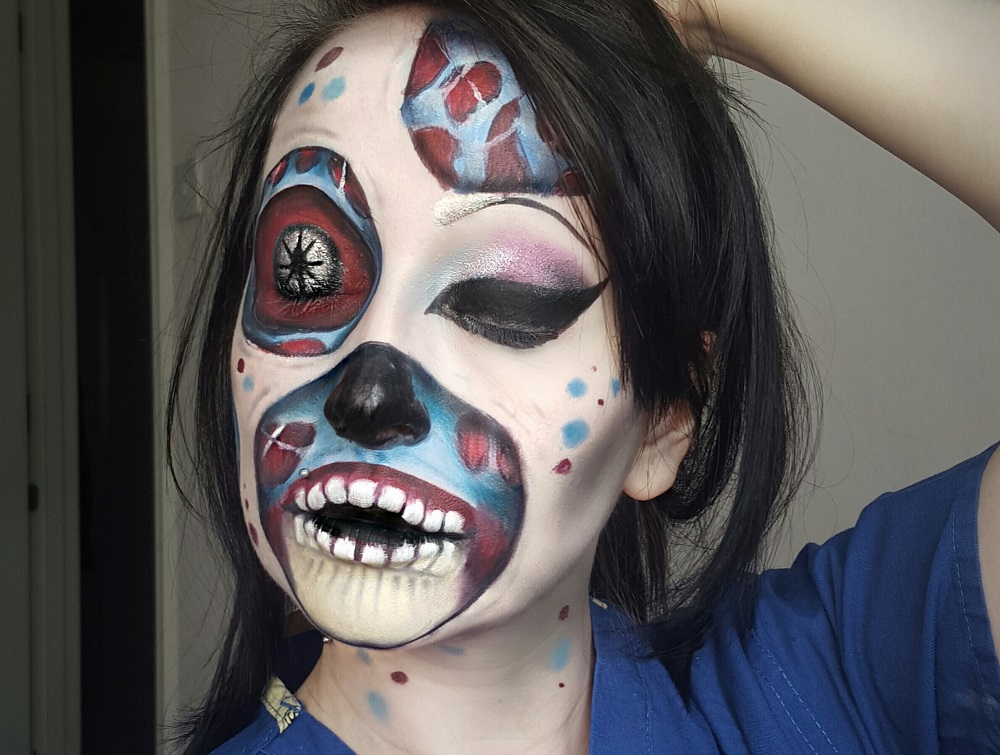 Based on the cult classic scifi movie, this look is my own little twist on the iconic faces!
I've used  Ve cosmetics:
Witchcraft liquid foundation 01
Frankly a rainbow palette
Feline good eyeliner
Mehron paradise paints
No.3 concealer
Teen Spirit lipstick or silver face paint
1. Apply your foundation base and draw your circles using a light eyeshadow or liner where you'd like your other skin to be!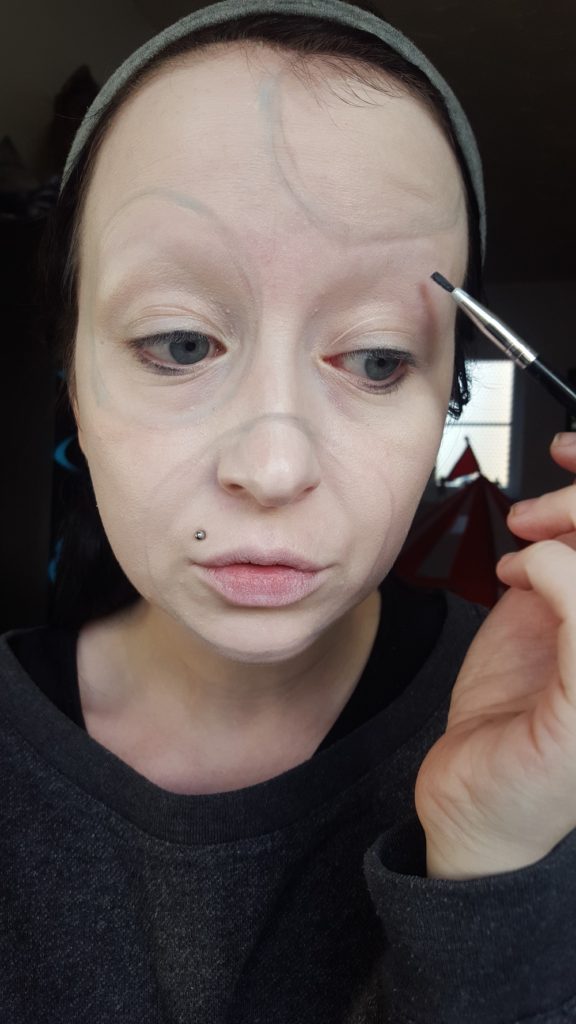 2. Fill in with red and blue colours. Make sure you work with images from the film.
3. Your mouth and chin will be similar to bone so here I've used a mixture of white face paint and concealer. Blacken your nose too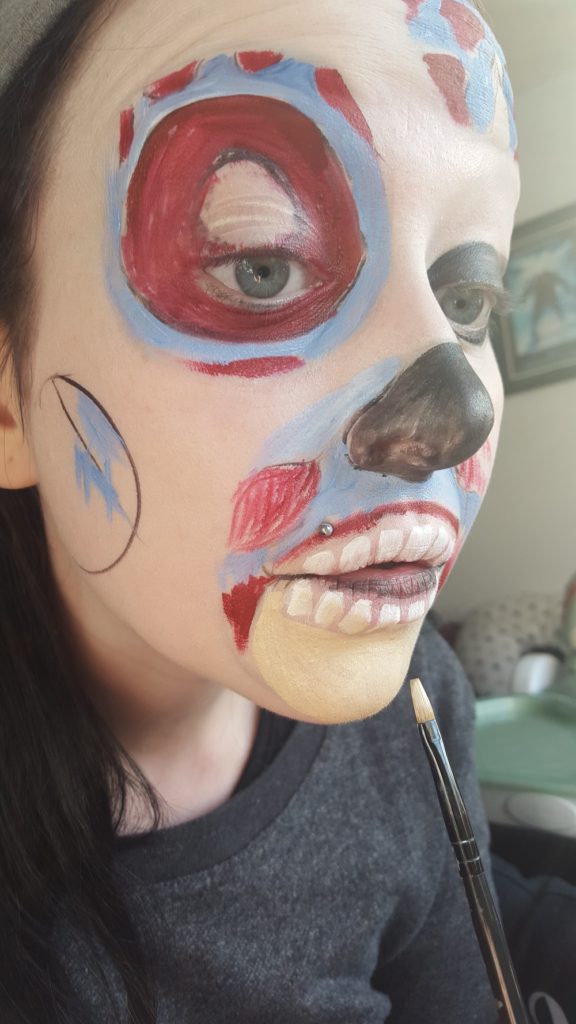 4. Using different tones of blues, reds and black onto your other skin to add different shades.
5. Using the silver,  draw an eye on your lid. Using Black shadow to shade around it to give the illusion  of round eye and use your eyeliner to draw the star like pupils.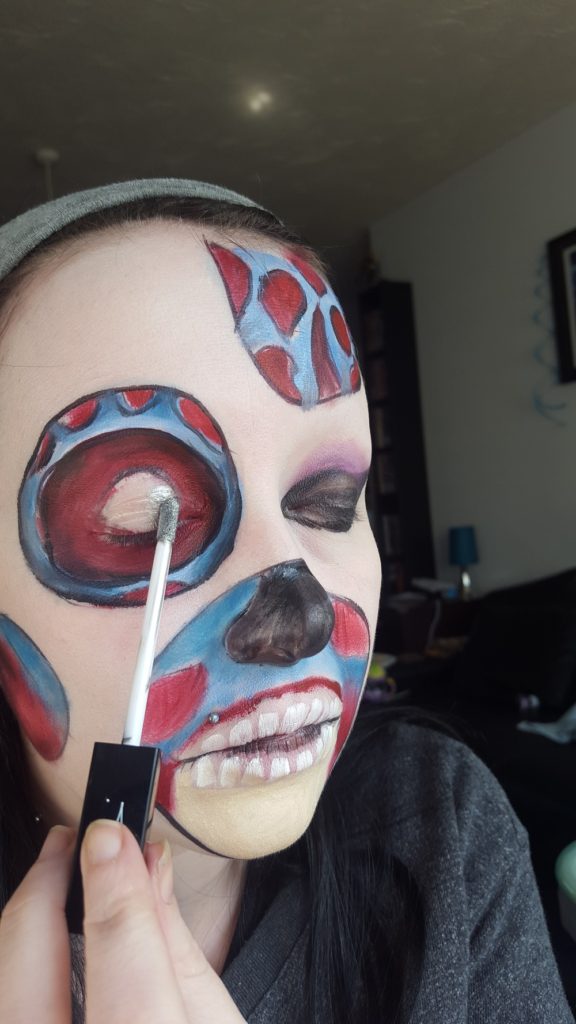 6. As the idea of the film is regular people being a front for these creatures, any makeup you do on your regular skin  should be your day to day look.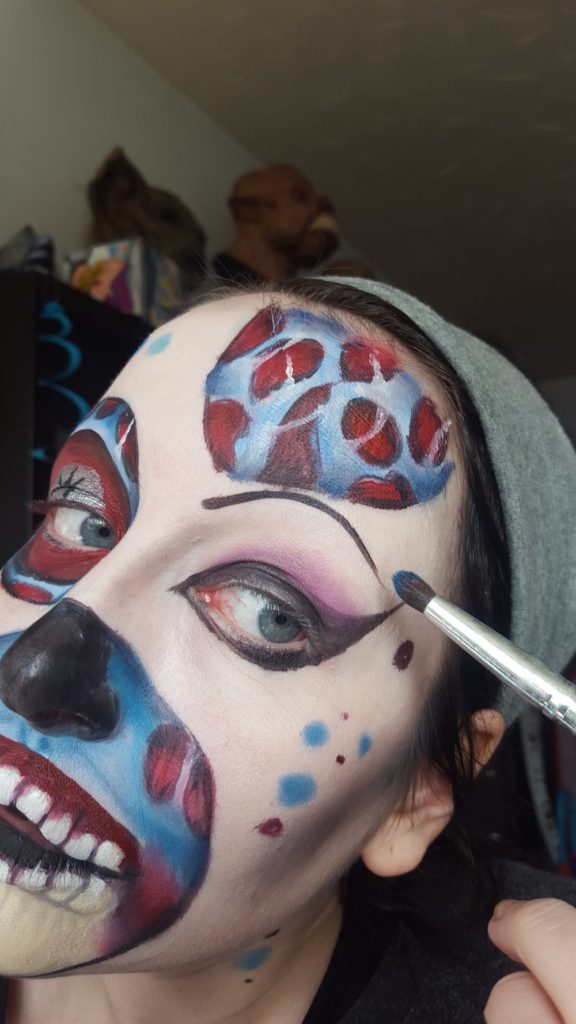 The end result: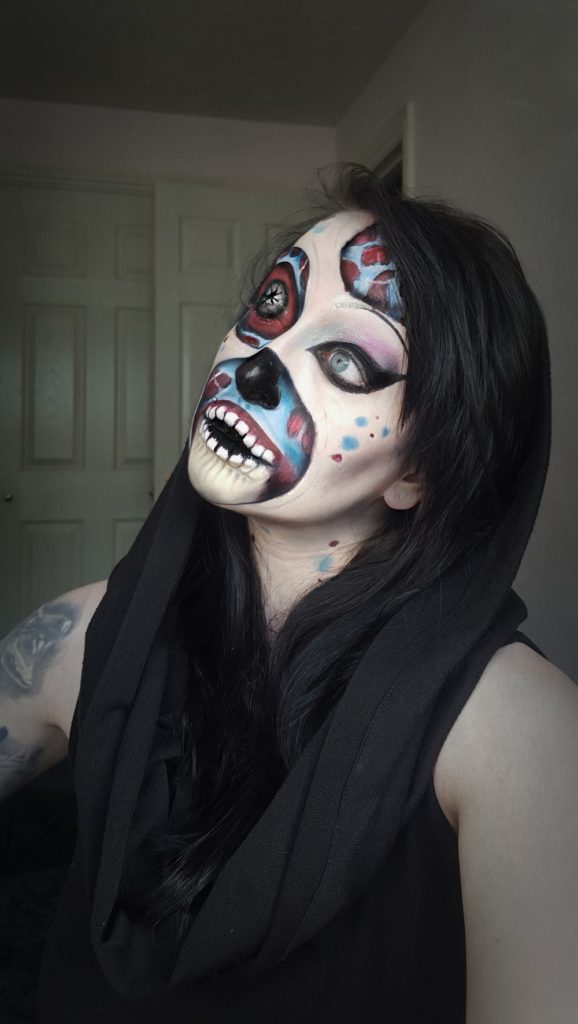 By Alice Bizarre
https://www.facebook.com/alicebizarremakeup/
Alice Bizarre is an SFX make-up artist and film writer, a prop maker and prosthetic sculptor based north of London.Wife of a wolfman and mummy of a baby bat.