31 Days of Halloween – Day 11, Splatter Lips
This is such a simple look using a horror makeup fans best friend; a stipple sponge!  Here I've used:
Ve cosmetics Bite Me and Kiss me Deadly
Jeffree Star Drug lord
1. Apply your white lipstick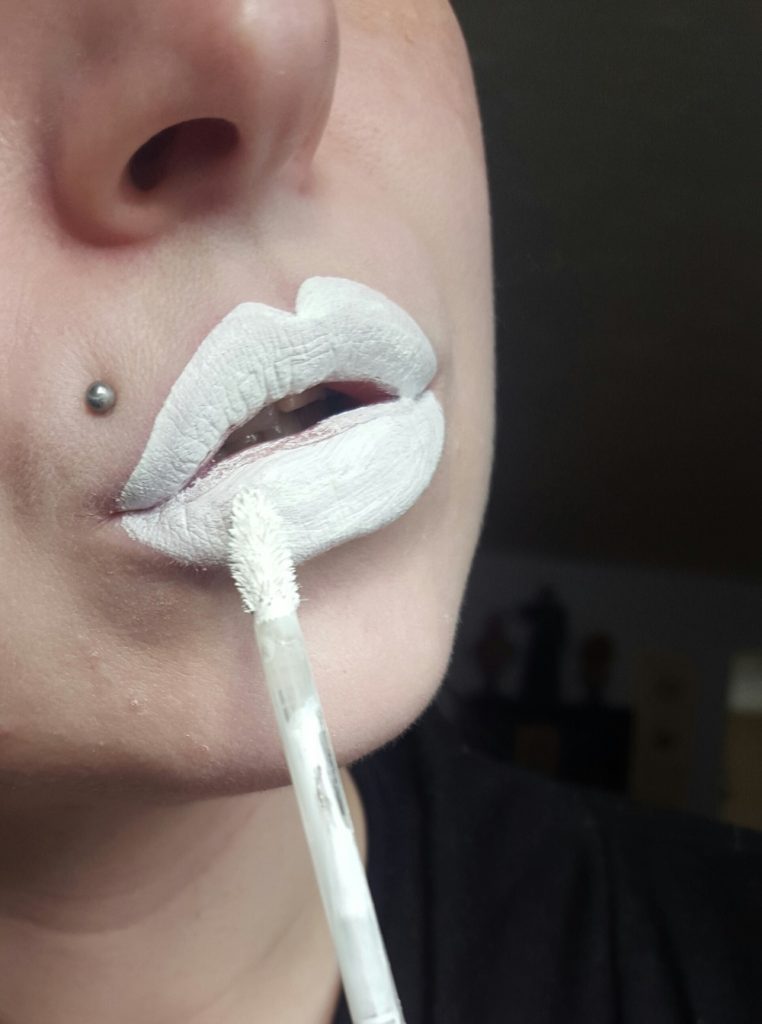 2. Put a little of the lighter lipstick shade on the stipple sponge and dab onto the lips
3. Repeat with the darker shade.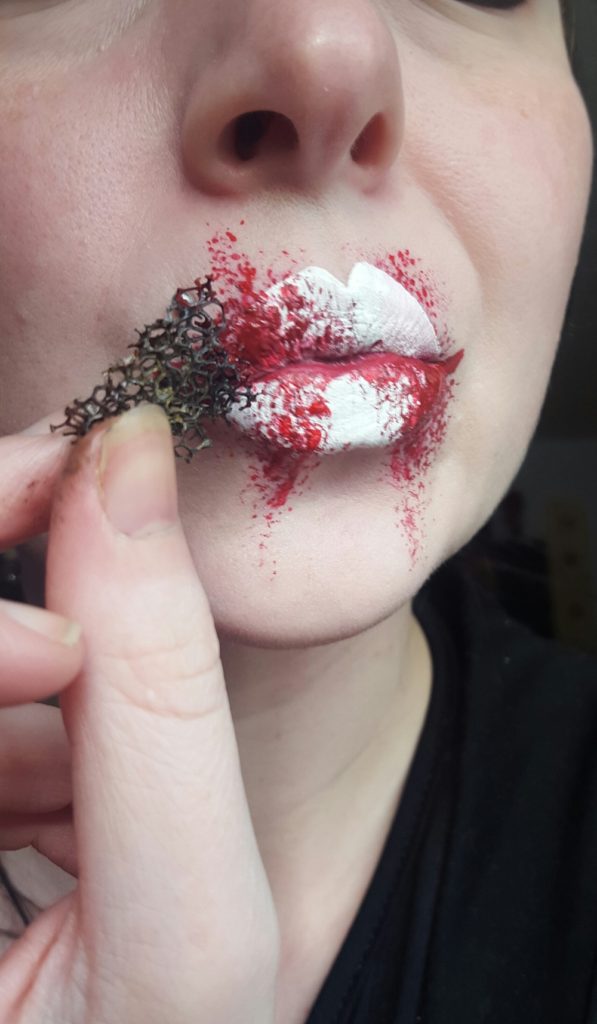 4. Neaten if needed using the white lipstick and a makeup brush for the red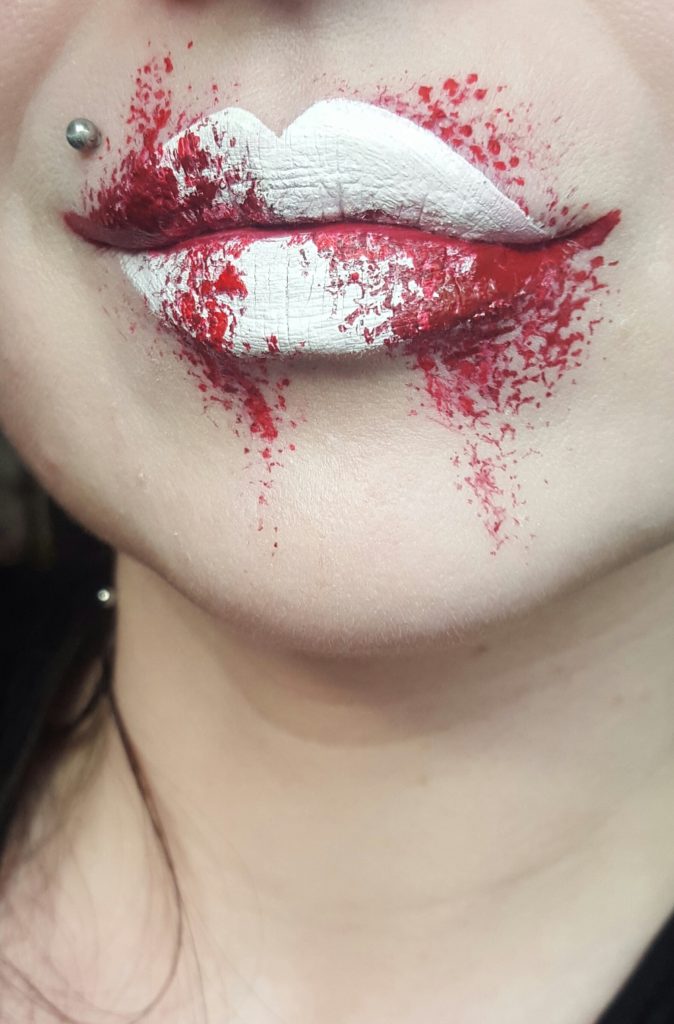 By Alice Bizarre
https://www.facebook.com/alicebizarremakeup/
Alice Bizarre is an SFX make-up artist and film writer, a prop maker and prosthetic sculptor based north of London.Wife of a wolfman and mummy of a baby bat.