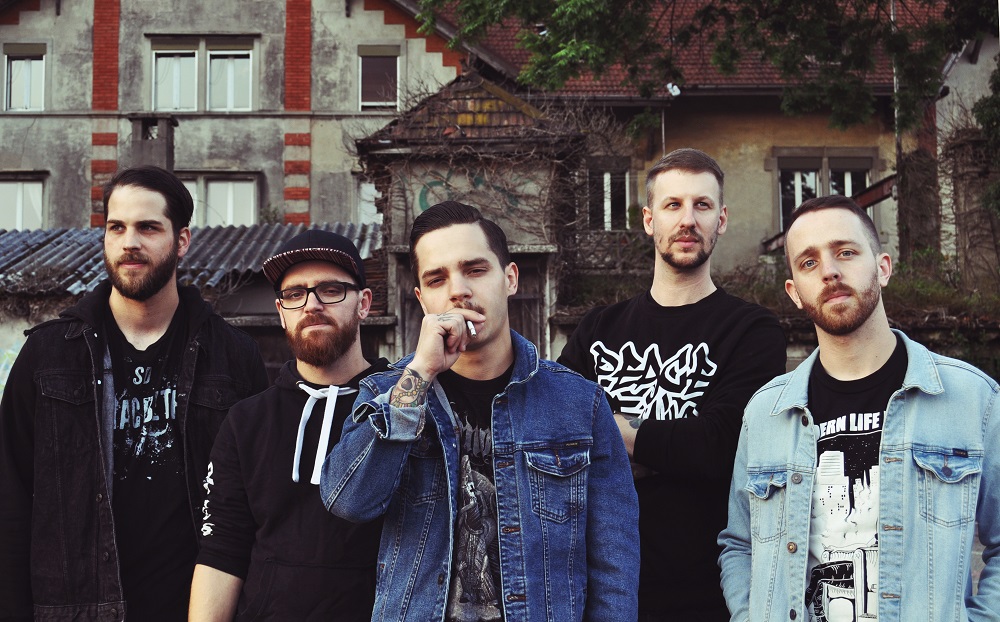 Swiss Hardcore Mob Invoker Release New Video
Quintet Unveil Clip For Latest Single End Me
Swiss hardcore mob Invoker have released their new video for latest single, "End Me". The video, which comes from their new EP "Cursed To Feel", can be found below.
Cursed To Feel is set for release on October 12th via Grim Reality Records.
Vocalist David Lukas had this to say on the meaning behind the video:
"So the song is basically about the moment your head/mind decides to end your life. You can't feel your body, you can't feel anything. You just attempt to do it. Everyone who has ever been in such a deep and heavy depression as I have been knows what I mean, I think. It all feels kinda like in a dream, and in the final moment, you wake up and decide to go the other way."
Always striving for sincerity and power in their work, Swiss hardcore mob Invoker have quickly gained a reputation for their mesmerizing live shows. Able to cast a spell over every crowd they greet; the weight of the band's emotion, conviction and watertight, layered assault draws in and flattens fans where they stand.
Following their formation in 2012 and after a year of songwriting, the band released their first EP "Loose Lips, Sink Ships" in 2013. Met with praise and quickly gaining them a dedicated fan base, the band released their debut single "Lost Alone" shortly after. It's since gone on to become a crowd favourite.
Following a whirlwind few years, supporting the likes of Landscapes, Being As An Ocean, Counterparts, and Napoleon or Break Even, the five-piece returned to the studio to pen their debut album. The result was the flattening "Four Wall Nightmare"; a heady mix of crushing aggression, post rock flourishes and nods to hardcore legends Sick Of It All. The record went on to secure the band positive reviews around the world, including Metal Hammer Magazine in the UK.
Following the release of their debut the band toured several countries in Europe and brought the emotionally drenched assault every night. Their lyrics, driven by their own experiences, are written with the intent to reach out to people struggling, encouraging people to help each other.
Now in 2018, Invoker have returned with their new EP; "Cursed To Feel". Set to be released on October 12th, the new record is heavier and more emotional than everything the band have released before it. Making it a great continuation of their discography, and marks exciting things to come.
https://www.facebook.com/weareinvoker/