31 Days of Halloween – Day 7, Parasyte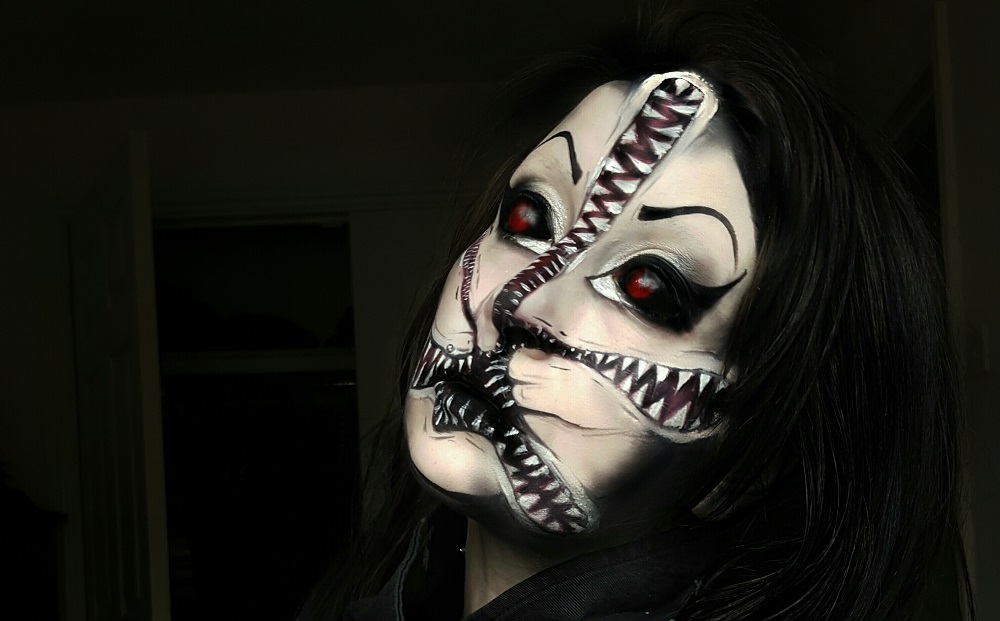 Something a little creepier, inspired by the manga comic Parasyte by Hitoshi Iwaaki. Using
Witchcraft liquid foundation 01
Pocket Rocket eyeliner
Goth Life palette
Full moon eyeshadow  (shimmer white)
Nyx white liquid liner
Mehron Black, white and red paradise paints
1. Apply a layer of foundation and outline where your mouths will go.
2. Draw black around you face, this way you can shape your mouths to look like they are pulling away from your face.
2. Using the white paint for the bigger teeth and paint the centre of the mouths red.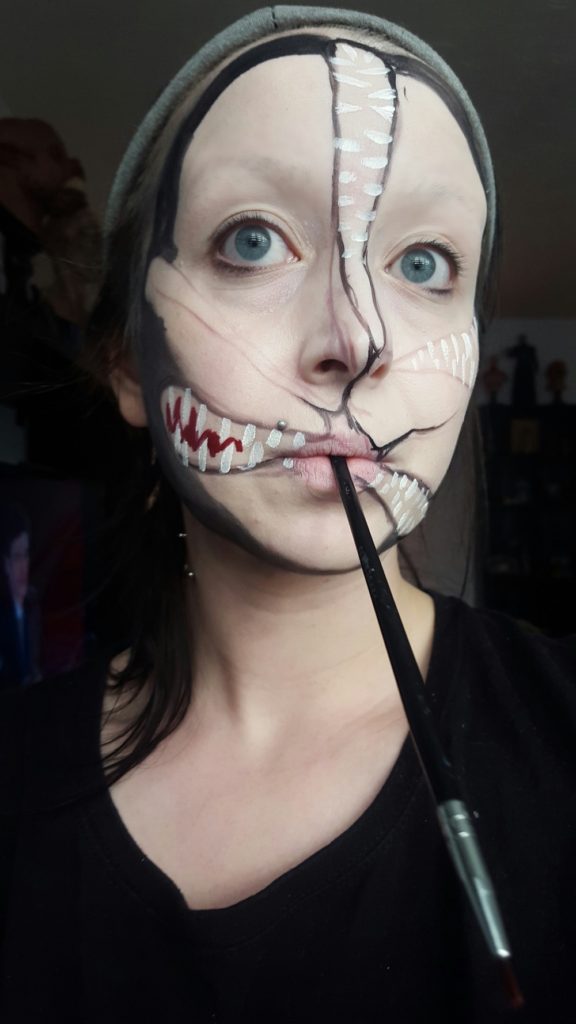 3. Shade black into your mouth. Work and blend the black face paint around the edges inwards for shadow.
4. Use eyeliner to add extra line detail around the mouths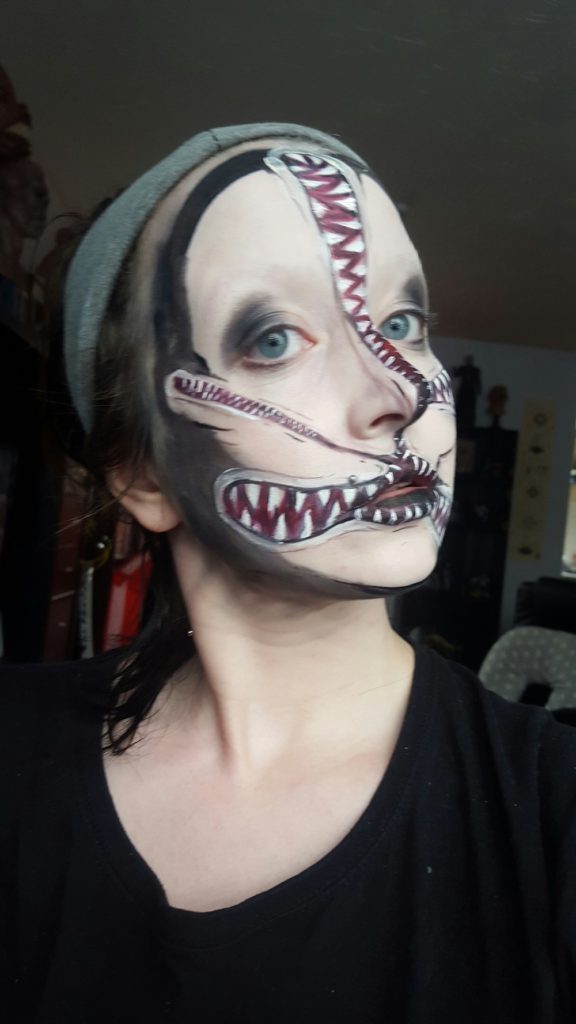 5. For the eyes I've blended white and black shadows for a smokey looks and used the black paint for a thick top lid liner. For bottom I used the white liquid liner and regular eyeliner .
6. For the smaller teeth use the white liquid liner , when dry layer over again if it's too thin.
The finished result: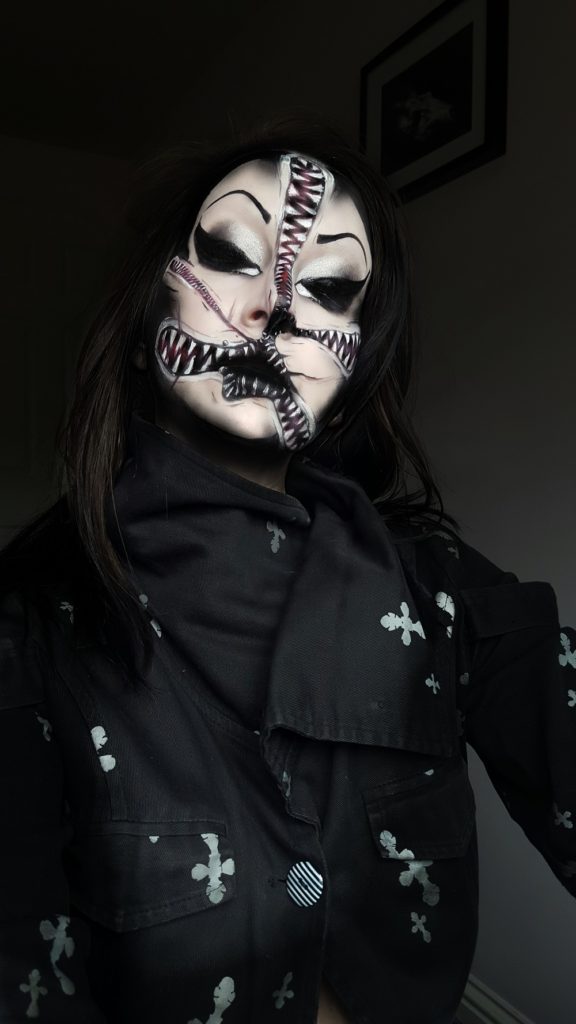 By Alice Bizarre
https://www.facebook.com/alicebizarremakeup/
Alice Bizarre is an SFX make-up artist and film writer, a prop maker and prosthetic sculptor based north of London.Wife of a wolfman and mummy of a baby bat.