31 Days of Halloween – Day 6, Speckle Clown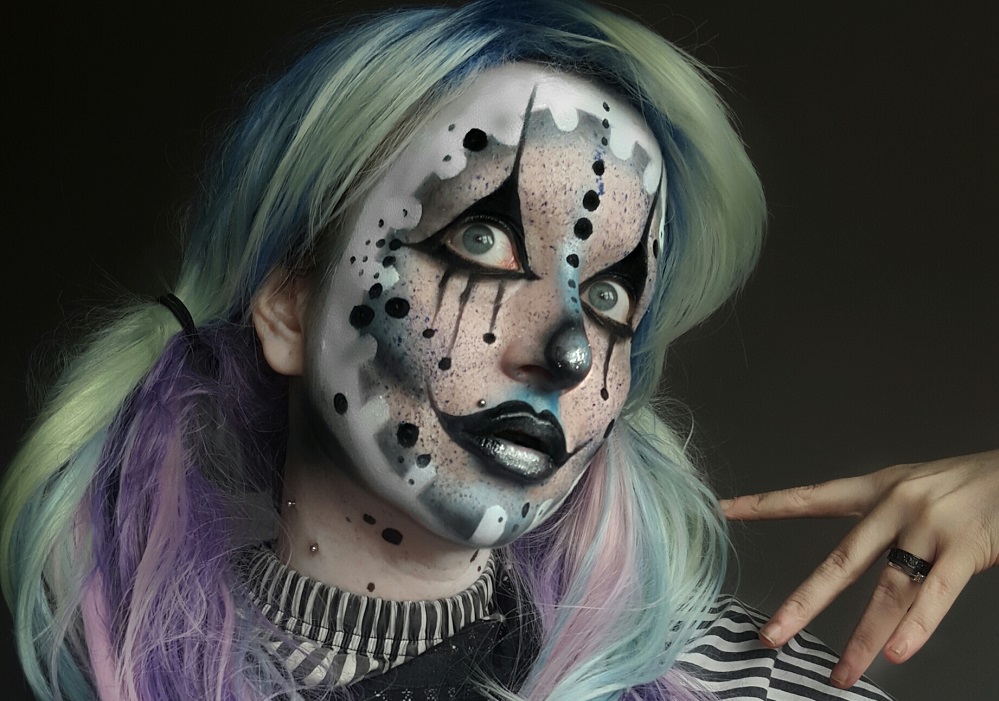 Something a little different for those wanting to do a clown look without looking like 20 others on Halloween.
Using Ve cosmetics products :
Witchcraft liquid foundation 01
Frankly a rainbow and Goth Life palettes using the light blue, dark blue and black shadows.
Full moon eyeshadow for highlight
Pocket Rocket eyeliner
And Mehron Black,  white and blue paradise paint.
1. After applying your foundation base, use a paint brush or lesser used makeup brush to flick your colours in steps. So blue, the white, then black. (Pulling back the bristles with your finger)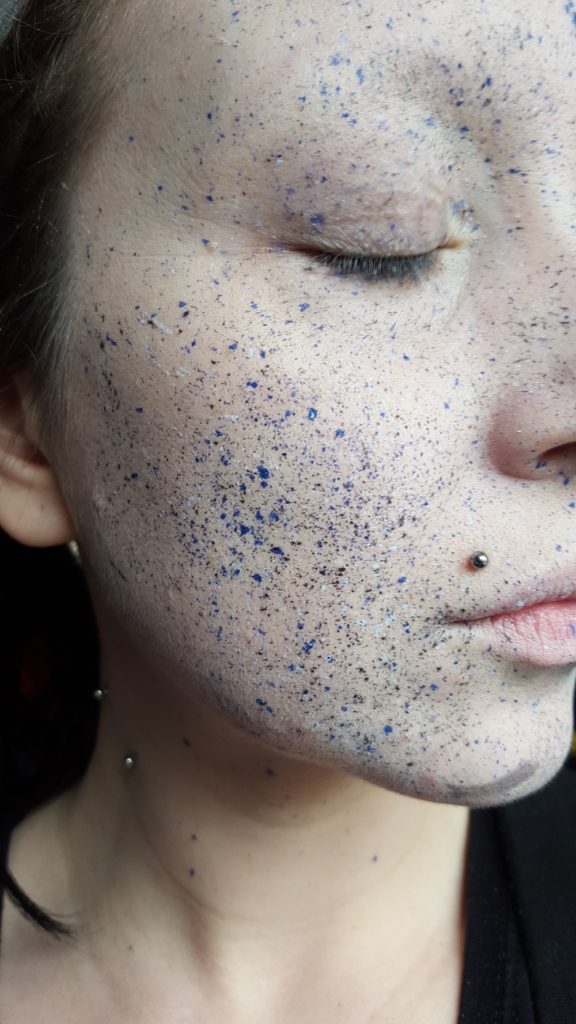 2. Contour over using a range of shades (here I've used light and dark blue with black eyeshadow )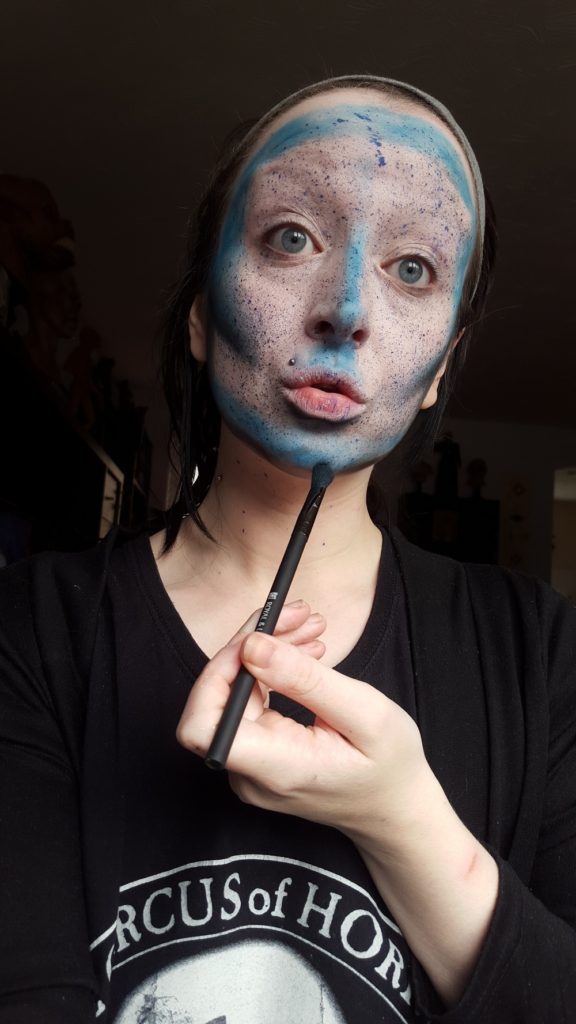 3. Using this method, it's simply easier to wipe away the edge into a small mask like shape .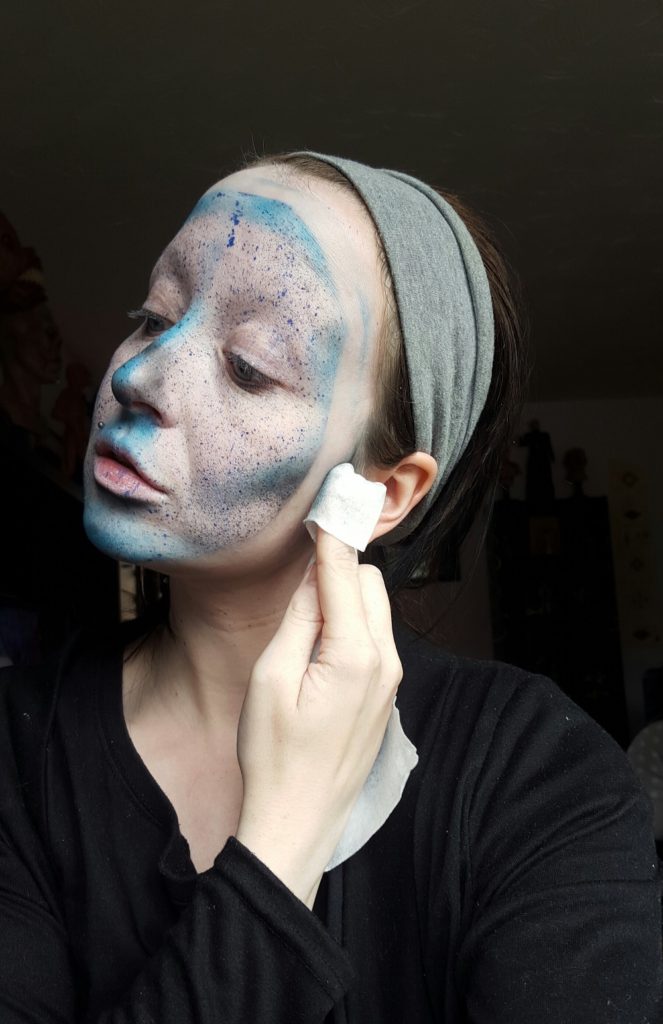 4. Paint white into the negative space and shapes into the centre face. Here I've used the brush shape but you can do squares, circles etc.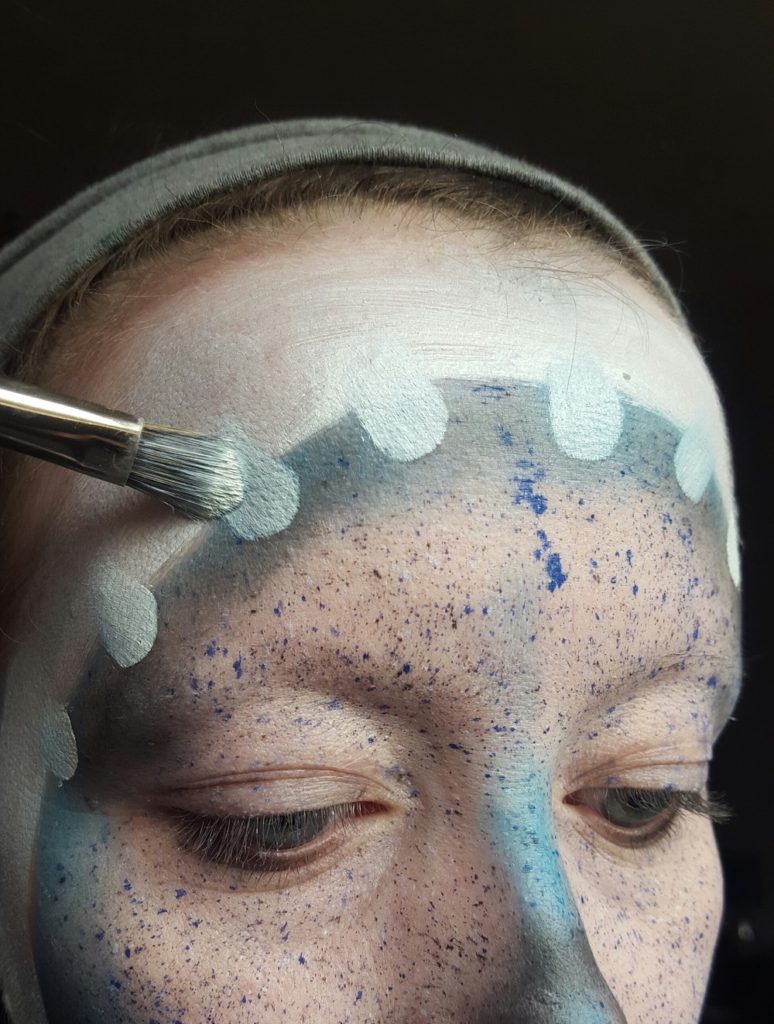 5. Use the black paint or eyeliner to draw in details! The nose I blended into the centre a little  and added highlight to the middle.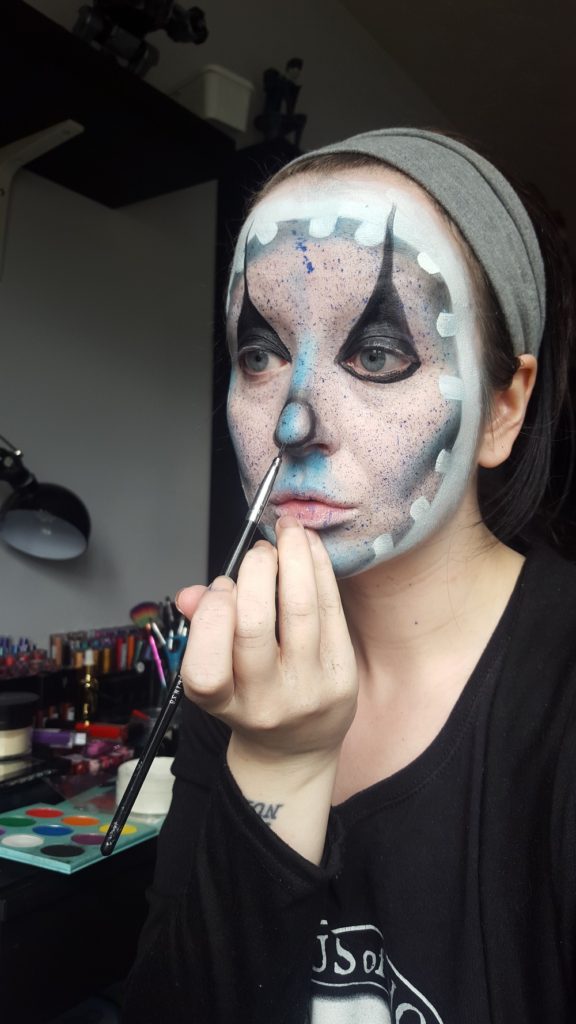 6. The lips are done blending black and white paints or lipsticks or even eyeshadows. Here I've used paints and added eyeshadow in the centre as a highlight. You can also finish it off with a clear gloss.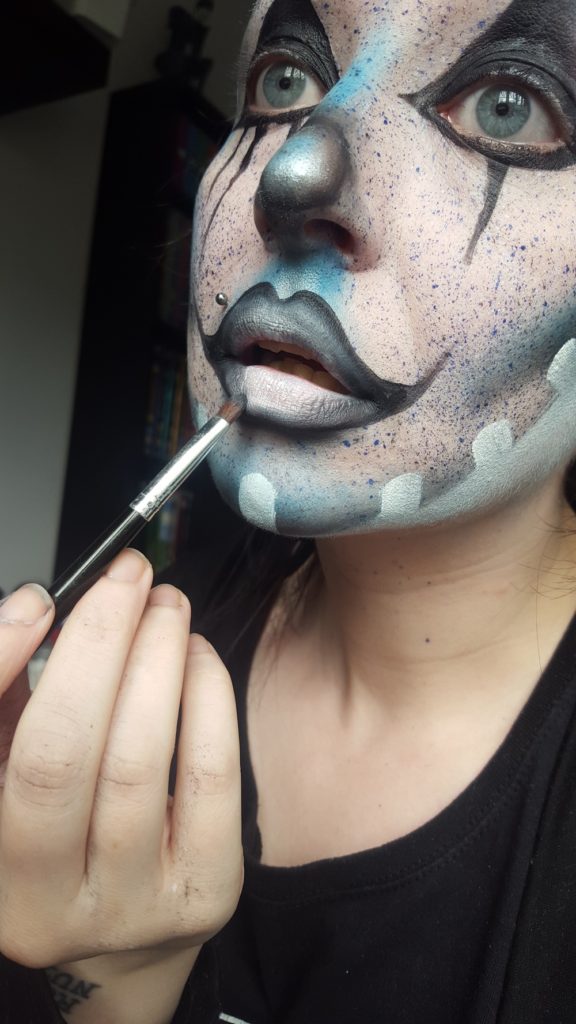 The finished result: