Kryolans' Rainbow Circle Interfernez
Do you ever get bored of single tone lip colours? Find them generally flat and plain? Then this is the wheel for you! Kryolans' Rainbow Circle Interfernez (in Classic) is a lipstick wheel with a range of metallic shades ranging from white to deep bronze!
This is how the wheel looks as advertised on the Kryolan website:
And this is mine! (you can tell I've used it many times)
The numbered wheel then corresponds with the numbered swatches.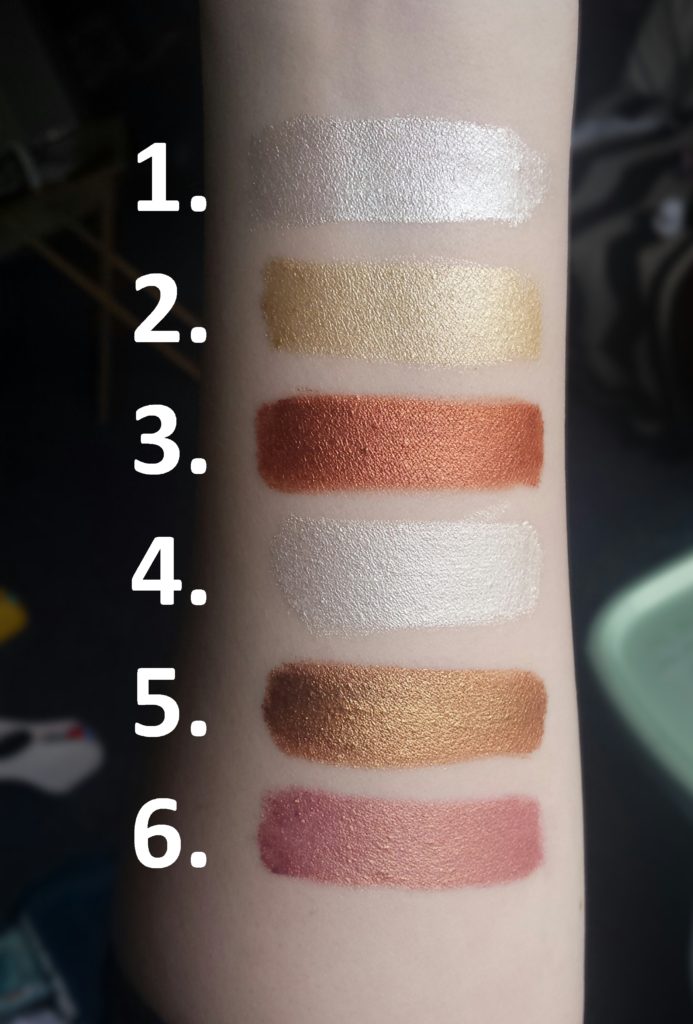 1. Thinner than the darker tones, this silver lipstick is lovely to use as a highlight especially if you want to add dimension to your black lipstick.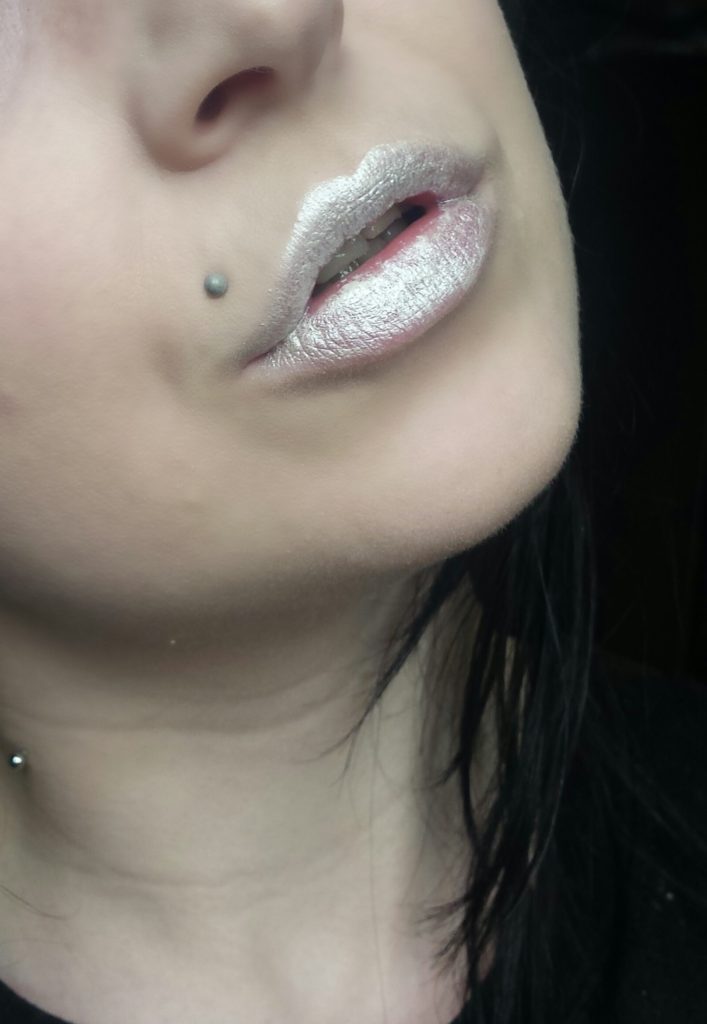 2. This gold is the lightest warm tone of the palette. It is thin like the silver so good for highlighter on warmer tones like purples.
3. The bold copper/bronze can be worn on its own due to its great pigmentation and has a lovely creamy texture so applies really well.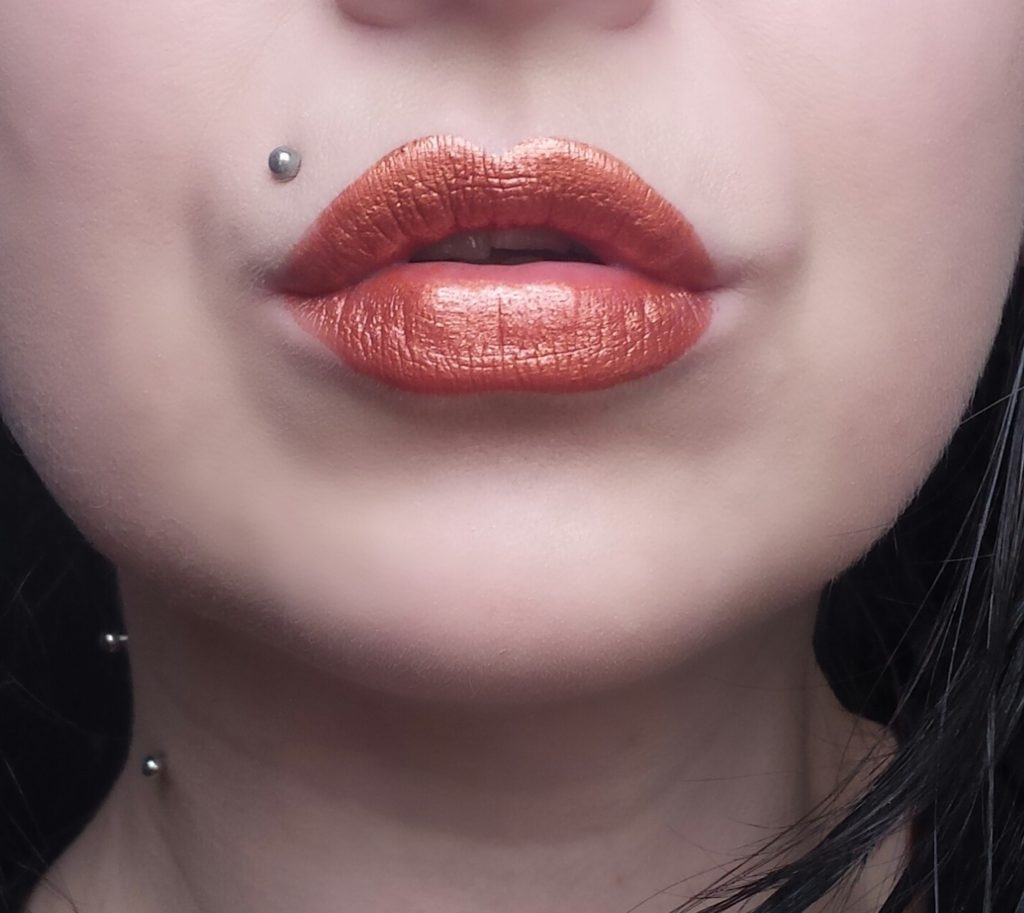 4. A little different from the others, this lipstick is a metallic white. It is a little harder to apply than some of the other colours so either apply one layer at a time or use as a thin layer highlight over another colour such as blue.
5. A deep aged gold colour, this colour has a reddish undertone so you can wear on its own or added to reds for depth.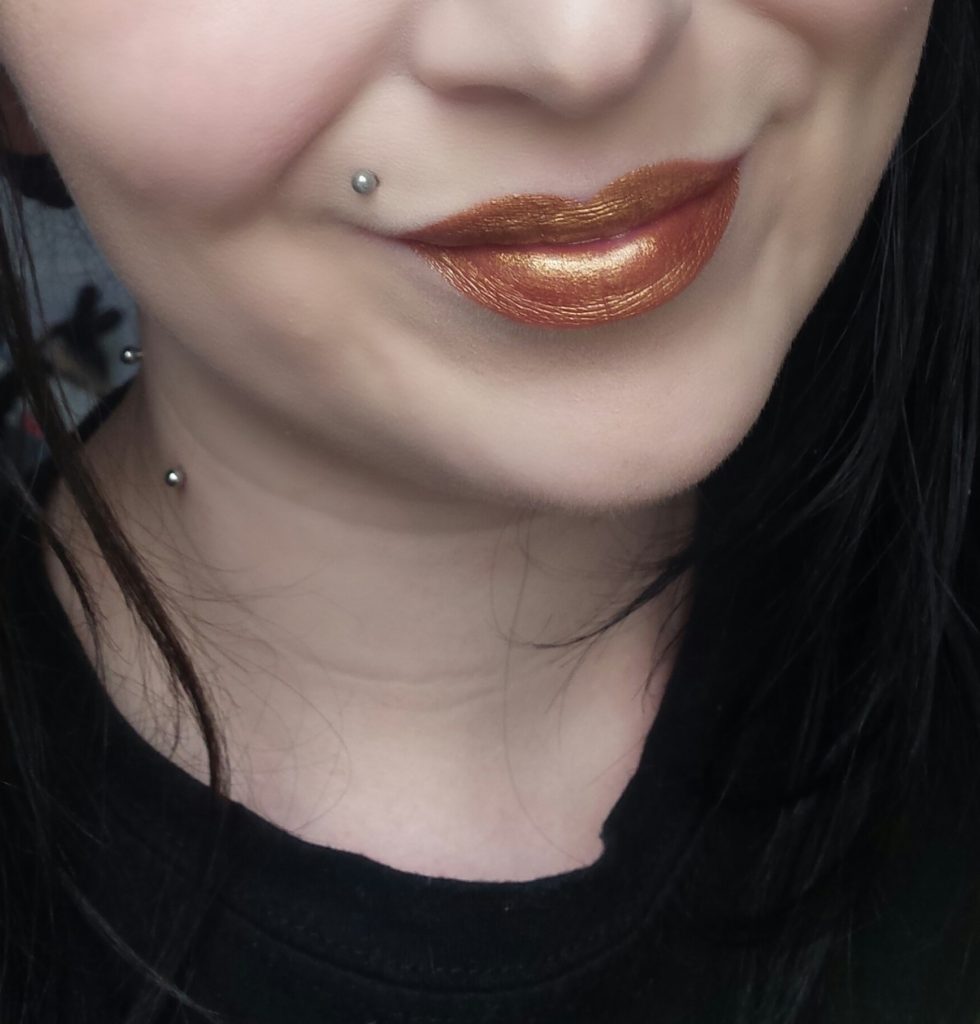 6. The middle section includes a pink and gold mixture which is lovely to wear on its own. The gold in the darker vintage shade of pink gives this lipstick dimension and richness to your lip look. Apply in layers if you want it thicker, if you try all at once the gold can clump together!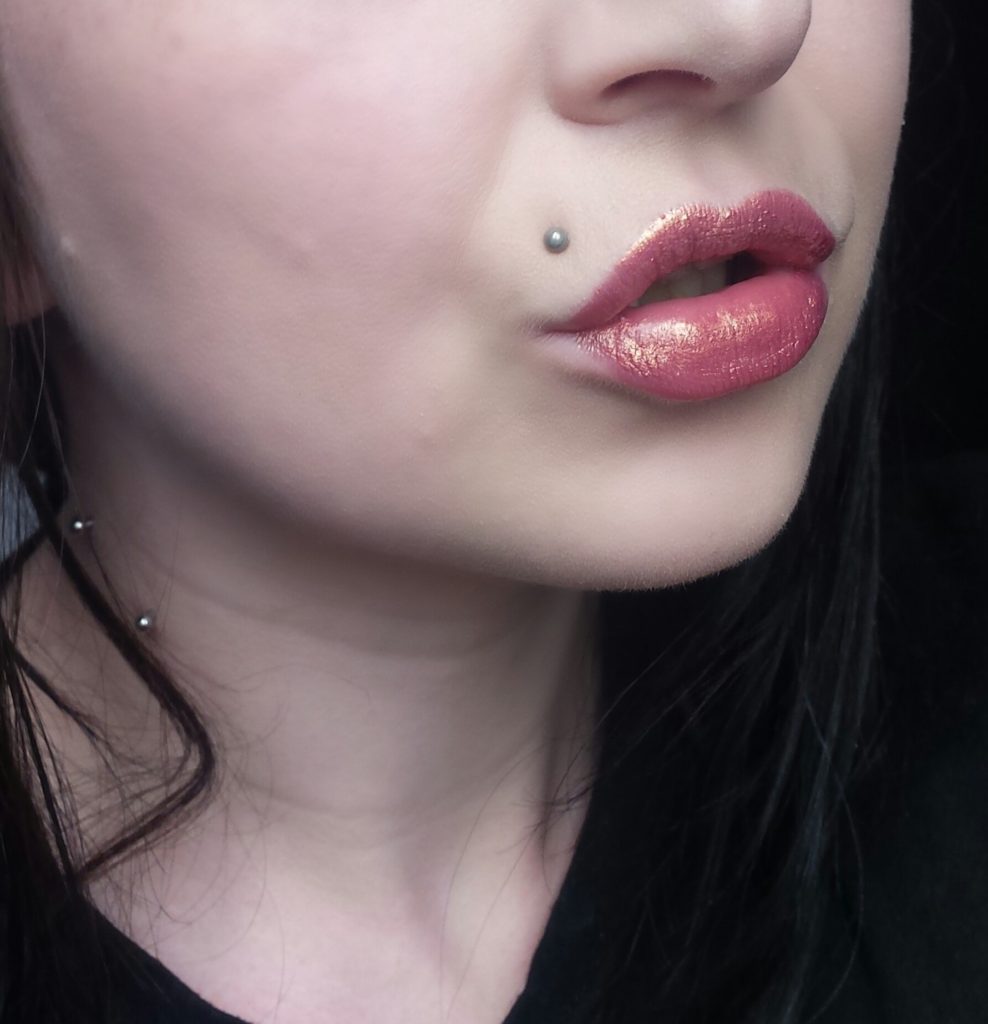 By Alice Bizarre
https://www.facebook.com/alicebizarremakeup/
Alice Bizarre is an SFX make-up artist and film writer, a prop maker and prosthetic sculptor based north of London.Wife of a wolfman and mummy of a baby bat.