Top 10 Musicals to Bring Out Your Dark Side
There are plenty of musicals out there that have dark themes and story lines, from racial cleansing in 'Wicked' to sex slave trading in 'Thoroughly Modern Millie'. So here is a breakdown of the top 10 musicals that help us bring out our own dark sides!
10. Buffy the Vampire Slayer – Once more with Feeling
– For your supernatural side      
This vampire favourite didn't come without its own special one-off episode. The people of Sunnydale find themselves living a musical at the hands of a crafty demon.  What makes this musical so appealing is the characters awareness of how unusual it is to burst into song.  The range of musical genres within the episode is impressive. None of the cast are dubbed which gives the episode a more relatable feel of what would happen in real life.  A brave move by creator Joss Whedon that defiantly paid off.
Song to Listen For: Rest In Peace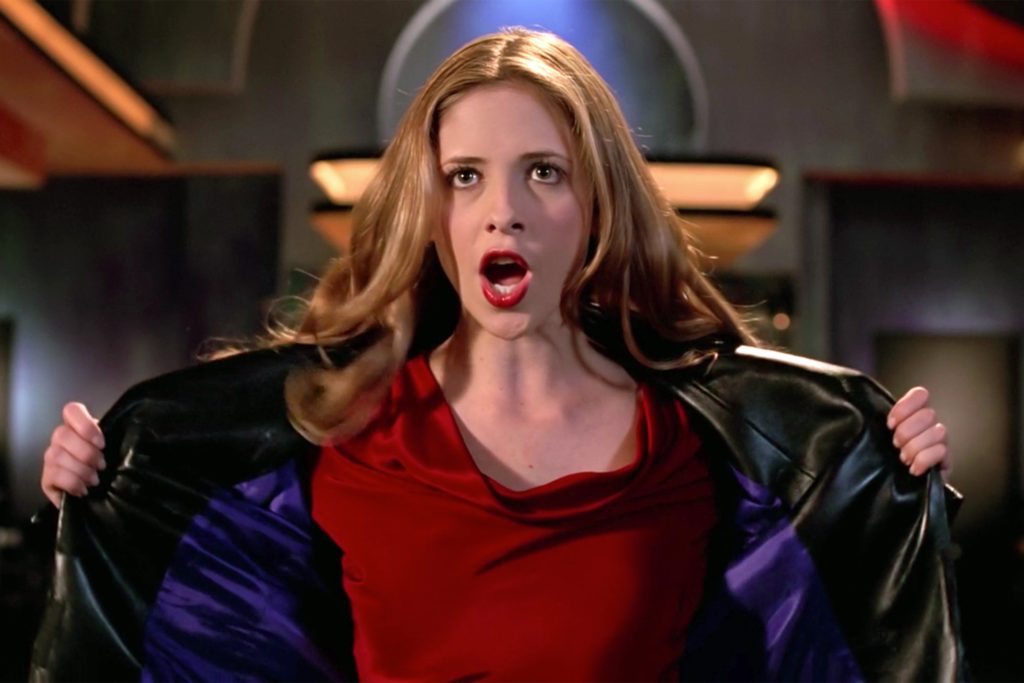 9. Moulin Rouge!
– For your inner harlot
More of a mainstream choice, Moulin Rouge is known as a Jukebox musical due to its use of pop-music covers and minimal original songs. Christian (Ewan McGregor) tells the story of his travels to Paris and falling in love with the performer and courtesan, Satine (Nicole Kidman) A love triangle story that will make you laugh and cry. Moulin Rouge gained a spot on the list for its period setting, the gorgeous burlesque costumes and the lavish set designs tied into the dark progression of the narrative. A bold and original take on the classic "musical", this may become your new guilty pleasure.
Song to Listen For: Roxanne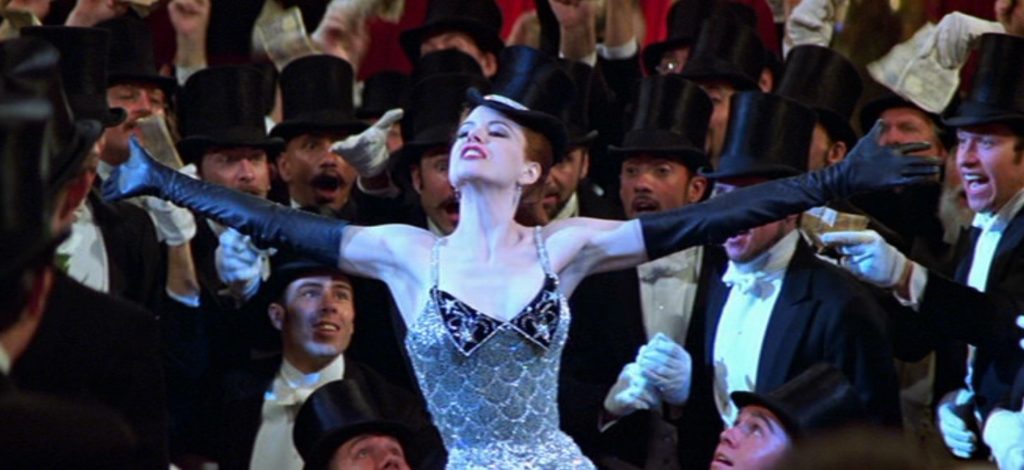 8. Little Shop of Horrors
– For the sci-fi nerd in us all
This 80's horror musical tells the tale of Seymour (Rick Moranis) a geeky florist working on Skid Row, in love with his co-worker Audrey. He finds a mysterious new plant during a solar eclipse, and we soon learn it has a deadly craving for human blood. Directed by Frank Oz, it is no surprise that the plant (known as Audrey 2) is large, elaborate and very impressive. Little shop of Horrors is a remake of Roger Corman's 1960 film, which was made with a much smaller budget and shot over 2 days! The ending may be different to the original, but this camp, black comedy will have you dancing in your chair and possibly paranoid about your own houseplants.
Song To Listen For: Feed Me (Git It!)
7. Labyrinth
– For the fantasy creature within
Whether it's Jim Henson's creature work or David Bowie's crotch, this is a film that has captured the creative minds of the young and the old.  This dark, fantasy musical tells the story of Sarah, a teenage girl who has 13 hours to find her baby brother within the labyrinth after regrettably asking the Goblin King to take him away.  There is a dream like quality to the film with magic, music and juxtaposing scene styles such as the masquerade ball and the bog of eternal stench. Having glam rock star David Bowie as the Goblin King was an ingenious move that creates a wonderful presence within the film, a perfect mixture of mysterious, strong and beautiful.
Song to Listen For: Dance Magic Dance
6. Sweeney Todd
– For your lost Victorian side
After a Benjamin Barker is falsely imprisoned, he returns home to London years later to seek revenge on those who wronged him. He becomes Sweeney Todd, opening a barber shop above Mrs. Lovetts meat pies. Together they begin a journey of music and murder, using the victims flesh as filling for the pies. First opening on Broadway in 1979 with Angela Lansbury and Len Cariou, this version is powerful, deliciously dark and witty. Most will probably know Johnny Depp's portrait of Sweeney Todd in the Tim Burton film adaptation, which is shorter but has a more sombre atmosphere overall. Show tunes, violence and cannibalism, a highly recommended watch.
Song to Listen For: Priest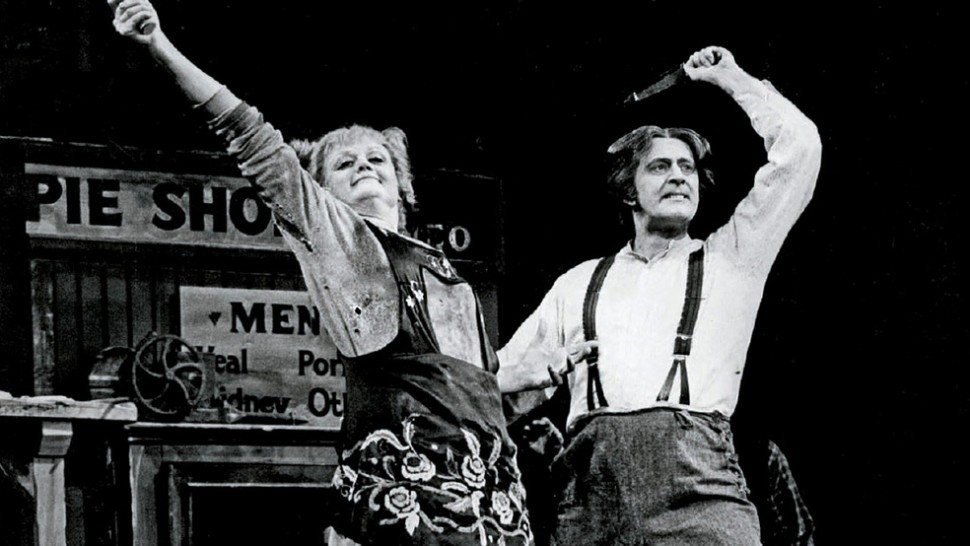 5. Cabaret
– For the bohemian in us all
Set on the backdrop a growing Nazi Germany in 1930's Berlin, we follow the story of Brian Roberts (Michael York) and Kit Kat Klub performer Sally Bowles (Liza Minnelli).  Despite the films charming bohemian style, the narrative gets almost eerie at times and with the characters own personal demons explored, it makes for quite a dark watch. The best example of this being the scene featuring the song "Tomorrow belongs to me"). Of course, you can expect jazz hands and a flamboyant Liza Minnelli, but this film is unquestionably so much more than that.
Song to Listen For: Mien Herr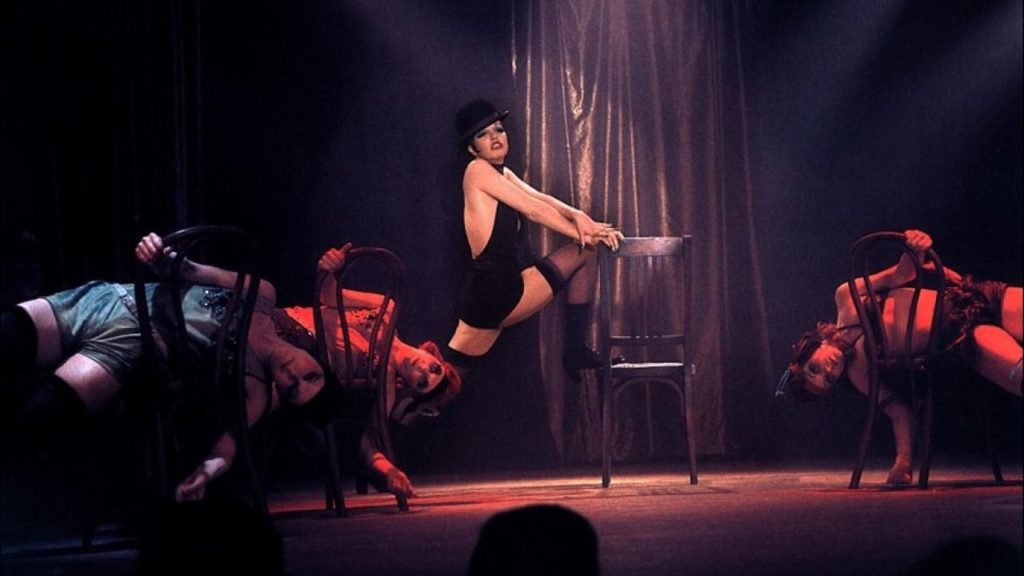 4. Repo! The Genetic Opera
– For the industrial gore fan
The newest musical on the list, Repo is also the most gore filled! It is 2056, the population has been inflicted with an epidemic of organ failures and the only hope of survival is signing a contract with GeneCo, a company providing organ transplants. This new craze brings new problems, such as addiction, drugs and unpaid debts claimed back by the infamous, Repo Man. The plot focuses around Shilo Wallace (Alexa Vega), a teenager with a blood disease, an over protective father (Anthony Head) and her desire to see the outside world. The film includes an array of familiar faces such as Paul Sorvino, Sarah Brightman, Bill Moseley and yes… even Paris Hilton. It also has a unique style, with dark contrasting visuals, extreme special effects and comic book flash back scenes. Repo will in no doubt change what you thought you knew about musicals.
Song to Listen For: Zydrate Anatomy
3. Nightmare Before Christmas
– For the creepy child within
This is the only animated film on the list and for good reason!  This stop-motion musical tells the story of Jack Skellington, King of Halloween Town and his attempts to understand and take over Christmas. Henry Selicks triumphant first feature length film as Director, Nightmare before Christmas became iconic with Tim Burton's iconic style, Selicks unique attention to detail and Danny Elfman's macabre score. It is a film that has stolen the hearts of children and adults all over the world, especially those in the alternative community. Nightmare before Christmas is quirky, grotesque, wonderfully twisted and an absolute classic.
Song to Listen For: Oogie Boogie Song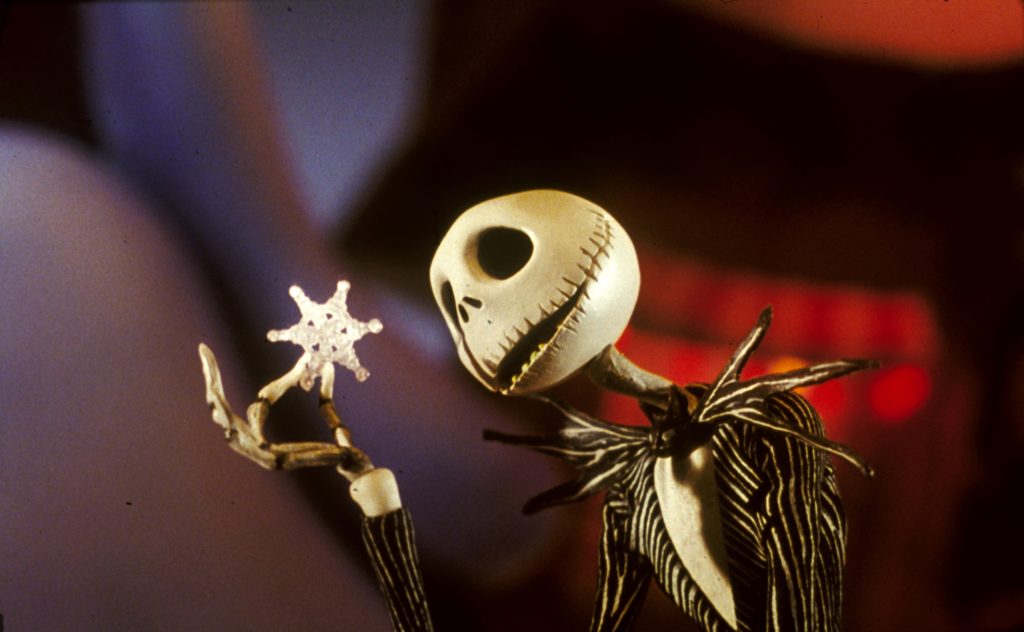 2. Phantom of the Opera
– For the classic dark romantic
A gothic tale of obsession and love, Phantom of the Opera tells the story of a masked man living in the shadows the Paris Opera House who becomes captivated with a beautiful chorus girl named Christine Daaé (played by the exquisite Sarah Brightman in the original cast). The Phantom is a passionate and disturbed musical genius who hides from the world, a character many of us can relate to. Based on the French novel Le Fantôme de l'Opéra by Gaston Leroux, this musical brings to the stage a lot of the romance the book was missing. The stage show includes some outstanding and innovative set designs, as well as breath-taking costume work and a hauntingly beautiful score from Andrew Lloyd Webber. Phantom also snatches the title of longest running musical of all time on Broadway (opening on the West End in 1986 and Broadway in 1988). If you cannot see it live, then we recommend either the 2004 film adaptation (Gerard Butler as the Phantom) or the 25th Anniversary special. With one of the most iconic masks in the world, Phantom of the opera will leave you singing, crying and craving more.
Song to Listen For: Phantom of the Opera of Course!
1. The Rocky Horror Picture Show
– For everyone's inner deviant
When we talk about bringing out your inner dark side, the best way to do so is with a musical that actively encourages it. The Rocky Horror picture show is arguably the most popular cult film and musical of all time.  The narrative centres around Brad and Janet, a newly engaged couple who stumble upon the home of Dr Frank N. Furter after their car breaks down. Quickly the story becomes eccentric, punk and a little bit kinky.
Most well-known from the 1975 film featuring the glorious Tim Curry, Rocky Horror has become its own institution of all the people who ever felt different, who had an inner deviant urging to be let loose and everyone in between, it gives a whole new meaning to the term "audience participation". At showings around the globe, Rocky Horror fans dress up in over the top outfits, make-up and lingerie, no matter what your gender and sexual preferences are.  The camp visuals make for fantastic set designs and costumes, paying tribute to the science fiction and B horror movie culture and the soundtrack gives a freaky new sexuality to Rock and Roll. It is also considered the longest running film release, as it continuously plays in cinemas around the world so why wait to bring out your inner dark side? In the words of Dr. Frank N. Furter, don't dream it, be it!
Song to Listen For: Sweet Transvestite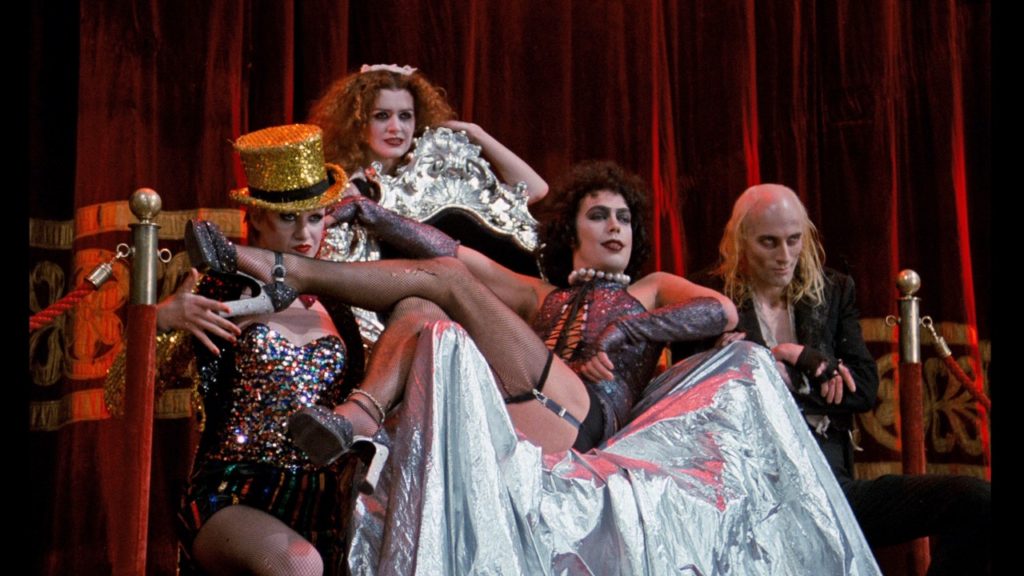 By Alice Bizarre

https://www.facebook.com/alicebizarremakeup/
Alice Bizarre is an SFX make-up artist and film writer, a prop maker and prosthetic sculptor based north of London. Wife of a wolfman and mummy of a baby bat.