10 Modern Musical Movies you may have missed!
Not all musicals are filled with jazz hands and theatre students, some are edgy, sexy and down-right weird! As there are so many musicals on stage being made every year, this list will share '10 Modern Musicals' from the movies from 1990 onwards. However, this list will not include animated movies or films that were featured on my previous musical list "Top ten musicals to bring out your dark side" which also includes several fantastic modern musicals. Found here: https://devolutionmagazine.co.uk/2018/03/11/top-10-musicals-bring-inner-dark-side/
1.       Cry Baby (1990)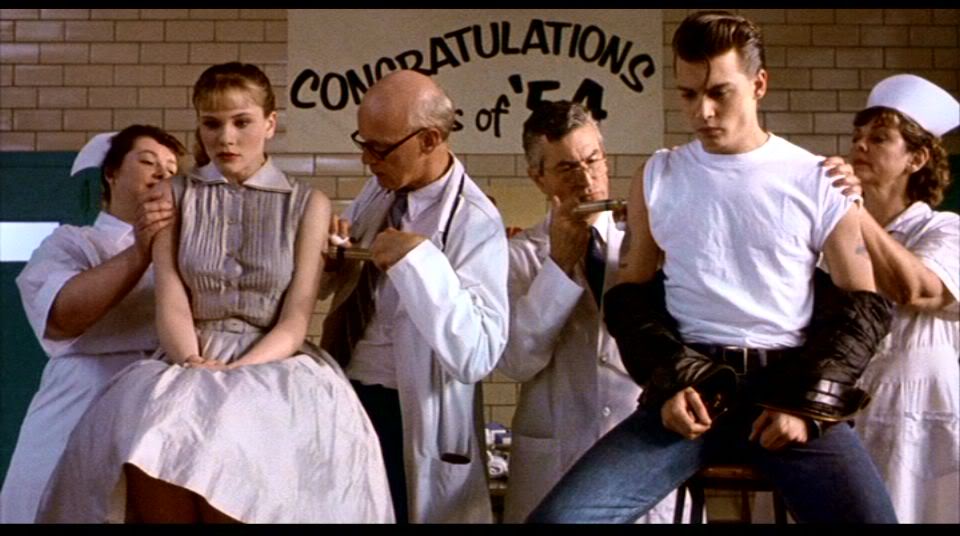 From the beautifully quirky mind of John Waters comes this classic "bad boy meets good girl" story set in 1950s Baltimore. The film centres around a group of delinquents called "Drapes" led by Wade "Cry-Baby" Walker (played by a young Johnny Depp), showing the prejudice they face from society and his love affair with Allison, a girl longing to leave the goodie-goodie crowd of  the 'Squares'. Though some of the characters singing voices are dubbed (including Depp's), Cry Baby is a brilliant musical with likeable characters, a fantastic soundtrack and iconic rockabilly looks that would make Rosie Flores jealous!
 Song to look out for: Please, Mr Jailor
2.       Cannibal: The Musical (1993)
Cannibal tells the tale of the sole survivor of a mining expedition and the cannibalistic events that enfold. It is loosely based on the true story of Alfred Packer, his the journey between Utah and Colorado and how his tastes for gold changed to human flesh. This black comedy musical was directed, written, produced, co-scored by and starring Trey Parker (credited as Juan Schwartz) whilst studying at university. He and Matt Stone (who also produced/stars in the film) then went on to create South park so this low budget, strangely charming film will have a sense of humour many of us are familiar with.
Song to look out for:  The Trapper Song
3.       Isle of Lesbos (1997)
April attempts to kill herself after leaving her fiancé Dick at the altar. Just before she can pull the trigger, she is magically transported to the Isle of Lesbos where 99% of the inhabitants are, you've guessed it, lesbians! It is filmed across two worlds; one being the Lesbos dimension and the other being Aprils earthly home of Bumfuck, Arkansas. The movie has been made to look like the classic 'larger than life' 1940's Technicolor-style (with a modern twist) so parodying a genre that's already over the top makes for some interesting viewing. Created by the political documentary maker Jeff Harmon, this high spirited, campy satire is worth the watch at least once in your life!
 Song to look out for: I'm a Lalalalalesbian
4.       Dancer in the Dark (2000)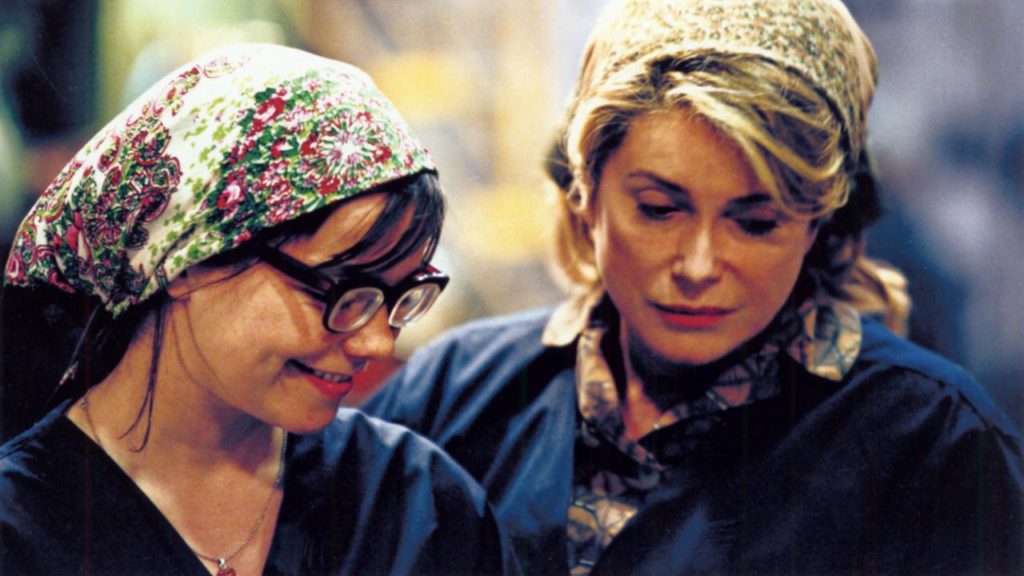 Did you know Lars Von – Antichrist and Nymphomaniac- Trier made a musical with Björk? That's right! Dancer in the Dark tells the story of Selma Jezková, a Czech immigrant who has a condition that is slowly causing her to lose her sight. Her musical day dreams help the hours go by working long shifts in a factory where she is saves up for an operation so her young son doesn't go blind (inheriting her condition). If you don't like Björk then this isn't the musical for you as most of the soundtrack was written by her. It is also the 3rd film in Lars Von Trier's "Golden Heart Trilogy"; the other two films are Breaking the Waves and The Idiots. A dark portrayal of a single mother's struggle as she grasps onto the small hopes and beauty in life. Make sure you have the tissues ready when watching this one.
 Song to look out for: In the Musicals
5.       The Happiness of the Katakuris (2001)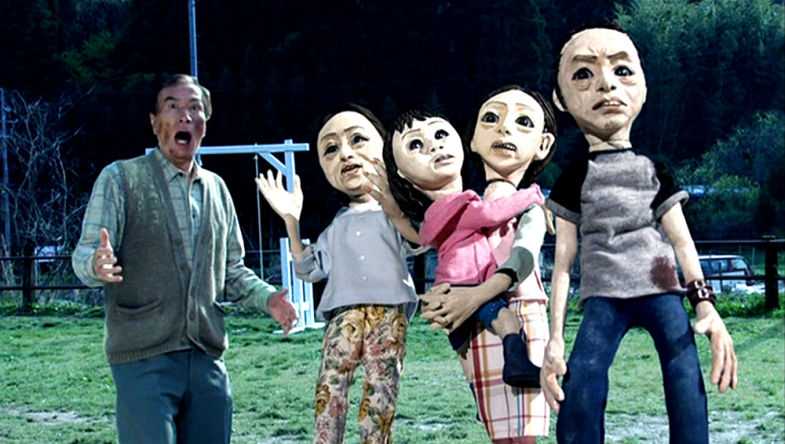 If you like obscure movies, then this is the one for you! The story centres around a family that moves to a remote area in the country to run a mountain lodge, when the customers start dying. The Happiness of the Katakuris is filled with the creative and the surreal with its use of puppets, karaoke sing along scenes and stop motion animation. This Japanese musical comedy horror is loosely based on the South Korean film The Quiet Family. It's all very Sound of Music meets Dawn of the Dead-on drugs!
 Song to look out for: That's Happiness
6.       Hedwig and the angry inch (2001)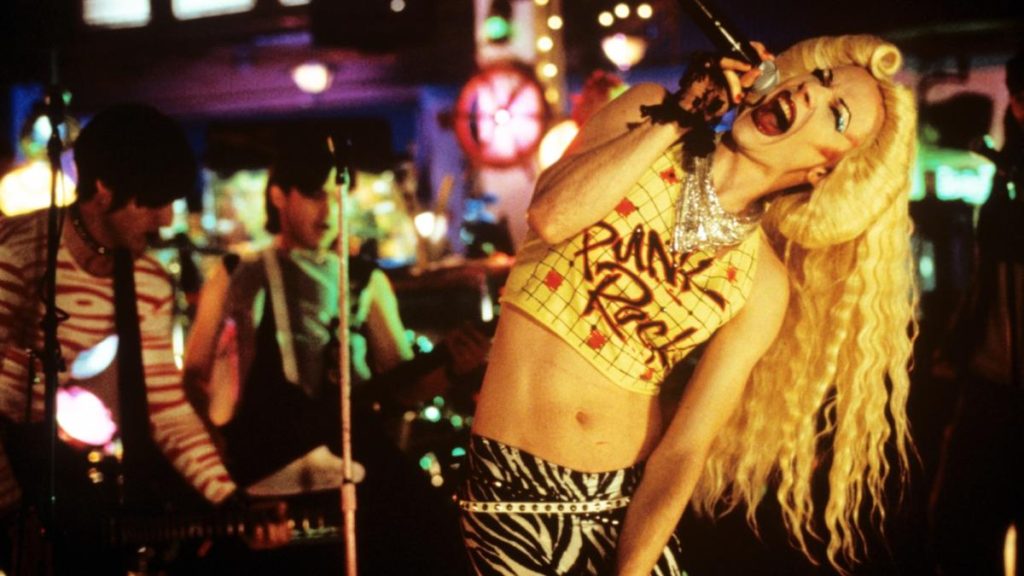 German rock singer Hedwig develops a romantic and musical relationship with Tommy who then steals her music and ditches her. The film explores Hedwig's complicated past and identity as she shadows Tommy's tour with her band the Angry Inch. Adapted from the stage musical, the movie is written,adapted, and directed by John Cameron Mitchell, who also plays Hedwig (reprising his performance from the original production).  Dripping in androgyny and glam rock, this film speaks to those who have ever felt cheated or different.
 Song to look out for: Angry Inch
7.       Reefer Madness: The Movie Musical (2005)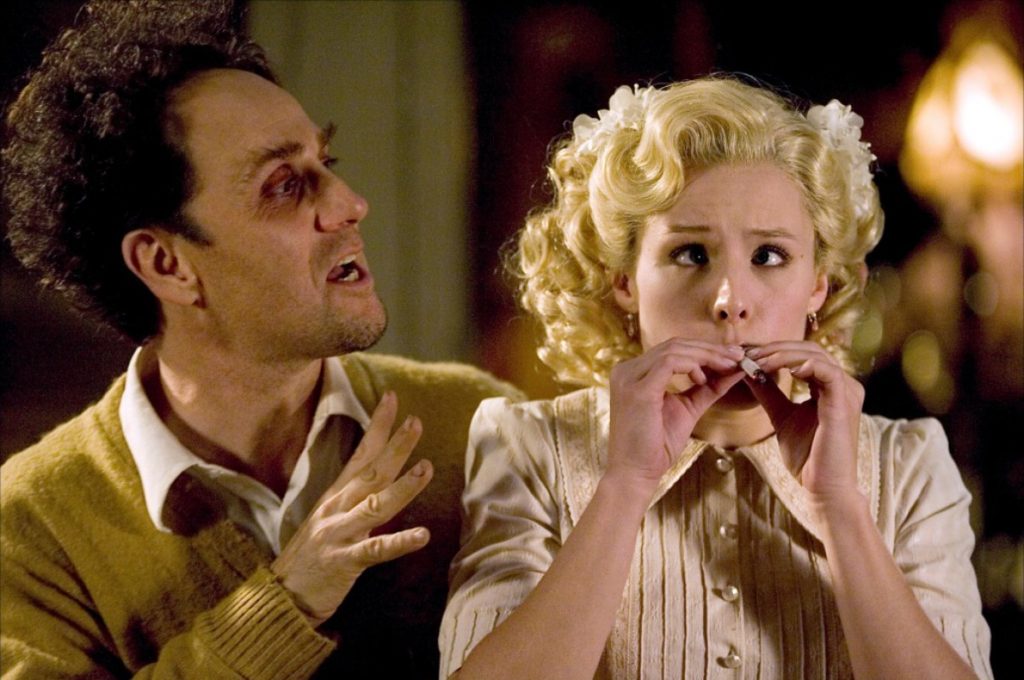 At a presentation for the towns parents, a lecturer (played by the delicious Alan Cumming) tells a story of the horrors of 'reefer' and its effects on wholesome couple Mary Jane and Jimmy Harper played by Kristen Bell and Christian Campbell who along-side John Kassir reprise their stage roles. Reefer Madness originally was a 1930's exploitation propaganda film about the dangers of marijuana, so you can just imagine the fun, excess and sheer exaggerated nature of this movie! With theatrical 'high' scenes and songs reflecting their stage beginnings, this is an outrageous parody musical comedy that you really must see!
 Song to look out for: Little Mary Sunshine
8.       Poultrygeist – Night of the chicken dead (2006)
Brought to you by the freaky family of Troma, Poultrygeist is a black comedy musical-horror film centred around Arbie, an American Chicken Bunker employee. He tries to win back his recent ex-girlfriend who left him for a woman and who is now an activist protesting against his work. Life seems to take a strange turn for Arbie when people get trapped in the fast food restaurant which is attacked by a chicken-possessed zombie demonic alien spirit because the building was built on top of a Native American burial ground. It's a crazy as it sounds and a whole lot of fun!
 Song to look out for: Ghost of Chicken Past
9.       The Lure (Córki dancingu) (2015)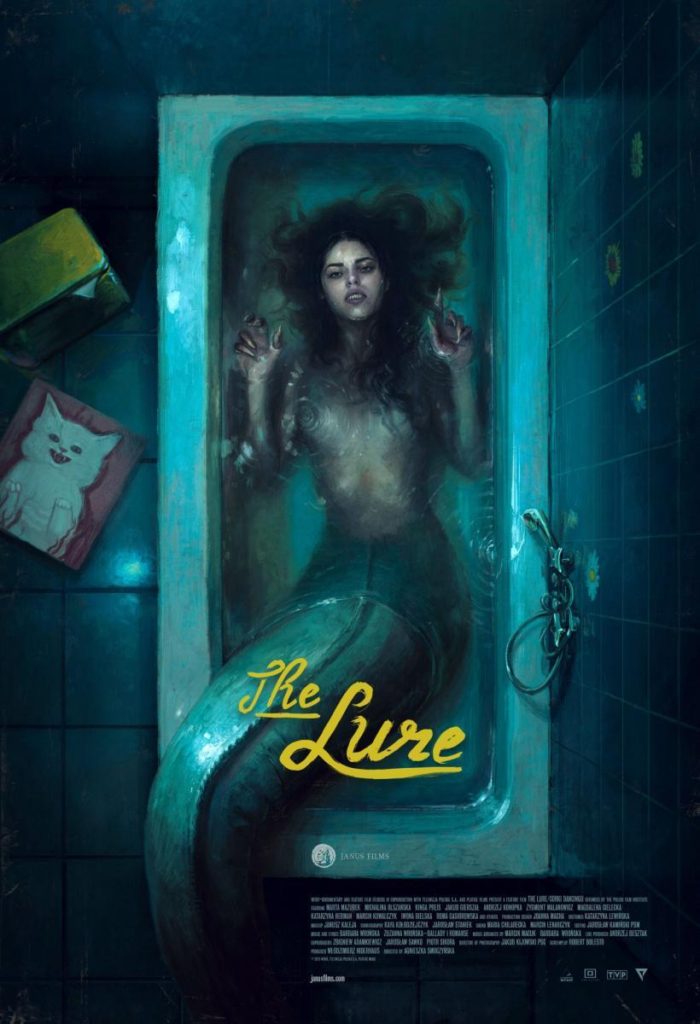 Set in Warsaw sometime in the 80's, the band Figs n' Dates encounter two mermaids named Golden and Silver who they then recruit to perform as strippers and backup singers for their show at a city night club. The two soon begin their own act called The Lure and while Silver seeks love with a human, Golden desires to dine on the people who live in the city. This Polish music takes a unique twist on the classic Hans Christian Andersen story with inspiration from the directors (Agnieszka Smoczy?ska) own experiences. One for the mermaid fans!
Song to look out for: Abracadabra
10. The Devils Carnival series
Devils Carnival (2012)
Alleluia! The Devils carnival (2016)
Director Darren Lynn Bousman collaborates again with writer, actor and composer Terrance Zdunich who previously worked together on the cult favourite Repo! The Genetic Opera (which you MUST see). The first film (lasting a mere 50 minutes) is about three souls that enter hell A.K.A The Devil's Carnival who are each faced with the sins they committed in life. Based around Aesop's Fables with the main characters each representing a fable.
The second film is feature length and follows directly on from the first film with Hell declaring war on Heaven (where the film is mainly set). It explores the past of various characters old and new featuring Adam Pascal as The Agent,Emilie Autumn as June, Paul Sorvino as God and Terrance Zdunich as Satan. This series is the dark, eccentric, colourful freakshow we all need to visit.
Song to look out for: First film: Grace for sale
Second:  Down at the Midnight Rectory
By Alice Bizarre
https://www.facebook.com/alicebizarremakeup/
Alice Bizarre is an SFX make-up artist and film writer, a prop maker and prosthetic sculptor based north of London.Wife of a wolfman and mummy of a baby bat.