Debbie Rochon is easily one of the most underrated women in horror. Actress, Director, Writer and all around demon of film, Rochon talks to us about uncomfortable truths, women in horror and what drives her to create her raw art.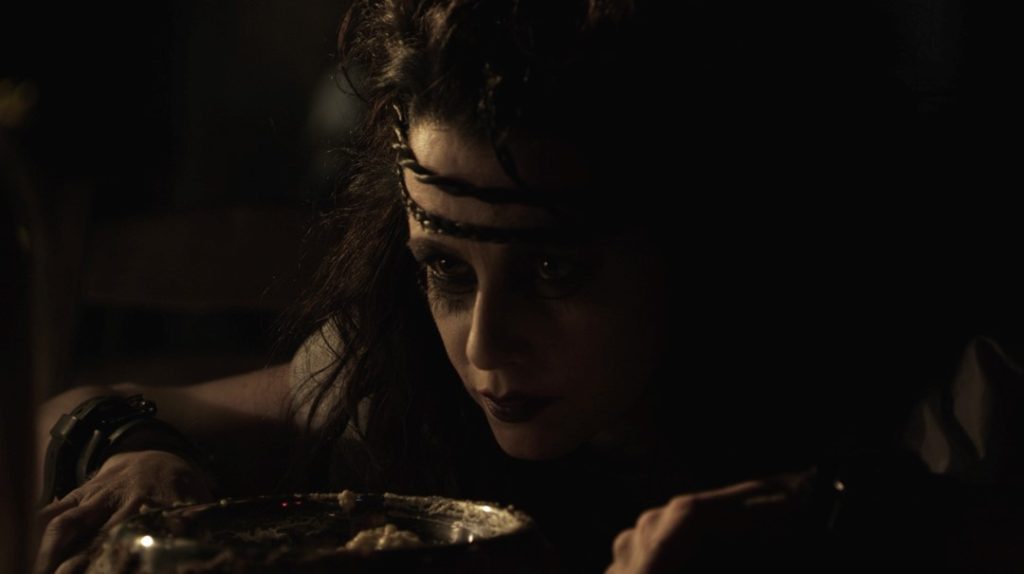 [in Doom Room]
You began your film career with "Ladies and Gentlemen, The Fabulous Stains" after a chance audition, what got you interested in acting?
I was told about the audition by a friend of mine who was managing drag shows at the time. I walked in and had an interview, took a Polaroid and was cast. I loved watching the process of film making while working on that film. Plus it incorporated my two loves; music and movies. It was like a big, organised circus that came to town and I wanted it to go on forever. I felt really alive when I was working on it so that's when I got the bug and decided I wanted to spend the next few years in acting class. So, I moved to NYC and began training.
Our readers will know you best from films like Tromeo and Juliet. How did you get involved with Troma?
I met Lloyd Kaufman when I was writing a feature for a magazine on the company. After that meeting he invited me to be a part of cable TV skits Troma would shoot for channels around the world that would air Troma marathons. We shot the wrap-arounds for the stations. By the time Tromeo and Juliet came to be I had already been working with them for 2-3 years. Tromeo was the first feature film I made with Lloyd. I've worked with him throughout the years, this past summer we shot Shakespeare's Shitstorm which is possibly his last movie as a director. I love Lloyd's social commentary and comedy, he's a great artist.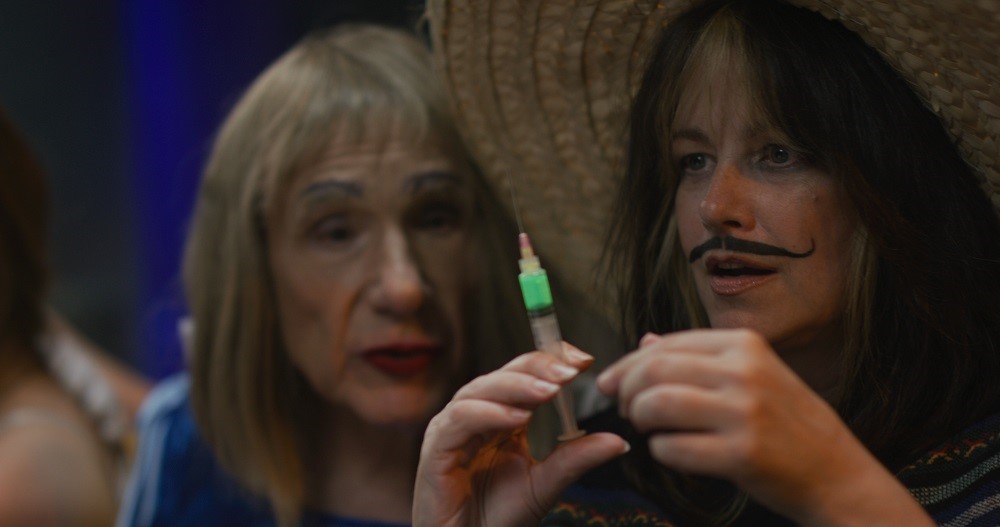 [with Lloyd Kauffman on Shakespeare SH*TStorm]
You are considered a new era Scream Queen. How do you feel about holding that title?
Well, ever since I started working in horror movies that moniker has been used to describe me. I've gone through many different opinions on it over the years. I didn't mind it, I hated it, I came to understand it and why it was used and now it's just an after-thought for me. I just like to work and create so if that's the term used to describe women who work in my field then I will likely be stuck with it. I don't use it to describe myself. But there's no getting around other people using it to label me with, so there it is.
Is there anyone in the industry or outside you look up to in particular?
I admire and am inspired by people from many disciplines. I love Nick Cave, Lydia Lunch, David Lynch, painters, sculptors, countless directors. My actor inspirations include anyone who takes big risks and gambles on crazy material, typically who works outside of the mainstream. You can't take the really big chances working inside the industry machine. So independent artists who have their own voice and vision inspire me most.
Your resume and credit list is an incredibly impressive size. Would you say you have a strong work ethic to work so hard?
I have always loved to work. I find my voice as a human through my work so in order to feel the most alive I need a vehicle. Whether it's acting, writing and now directing. Normal life, which we all have to navigate, is important but not where I find my happiness. So I love to work.
You work a lot with "new talent", what do you look for when considering a film?
Often new talent can have new things to say and express. I base my choices on the scripts not the budgets. With that said you certainly can't control whether a movie will turn out the way you envisioned it reading the script. But there have been enough very cool, very indie thinking movies that I have made that I really like to have made it well worth taking the chances. Budget doesn't equal talent. Budget doesn't equal a movie that has something unique to say. It can be the opposite quite often, the more money poured into a movie the less say most, but not all, directors have regarding the themes and chances the story can take. I love movies that are either different and off the beaten path or movies that are executed so stylishly they just shine. I also adore raw feeling cult movies.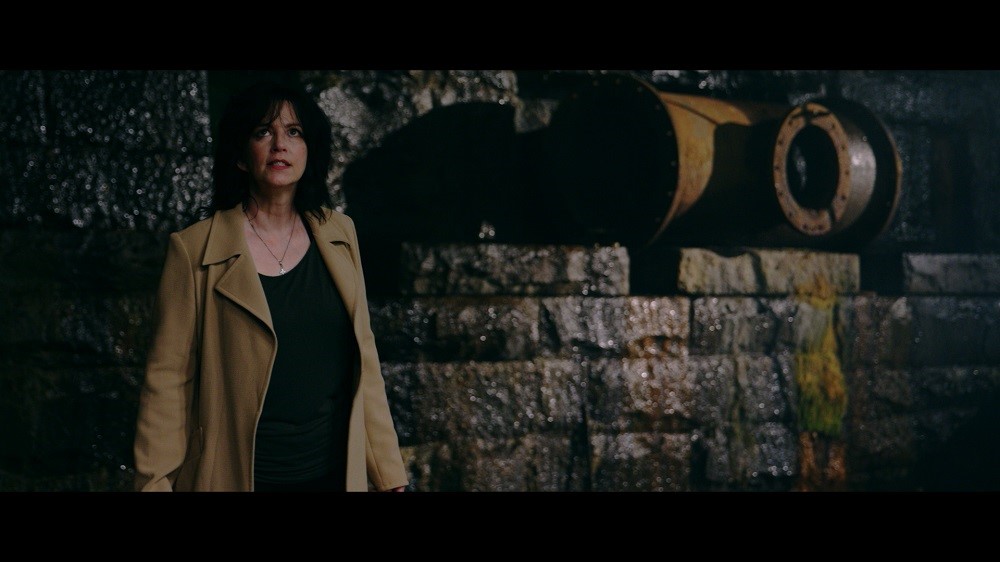 [in Bloody Ballet]
You directorial debut was with Model Hunger, what gave you that push to begin directing? 
I had always wanted to direct but I never wanted to take any of the offers I had up until Model Hunger. They were all for really crappy T&A movies that I had done in the past as an actor starting out, but had no interest in directing. I knew when you direct a movie you have to live with it intimately for years before it's released into the world to either live or die on it's own merit. So when James Morgart sent me the script for Model Hunger I read it and before the script hit the table I knew I had to make it. Not wanted to make it but had to. I knew it was a movie I wanted to live with creating for the following few years. It had so much to say, it was gritty, mean, raw and yet poetic in it's message. I also had the very rare 'free reign' with the material, and I did change a lot. That was very important to me. I was given final cut as well. Again, as a director, that's really important and not entirely common your first time out. Unless you're making your movie with your own script and money which I wasn't.
Do you have an aim as an artist?
I have an aim yes. It has changed over the years. My aim now is to make movies or write stories that are as brutally truthful as possible. Even if they have beauty in the telling of them, I want the uncomfortable truth so that more people can relate and connect with it, this is the most important thing is to speak your truth. It doesn't have to be autobiographical. It must be honest in nature. That's my singular aim as an artist now. It might look pretty, it might look ugly, but it will be based in reality.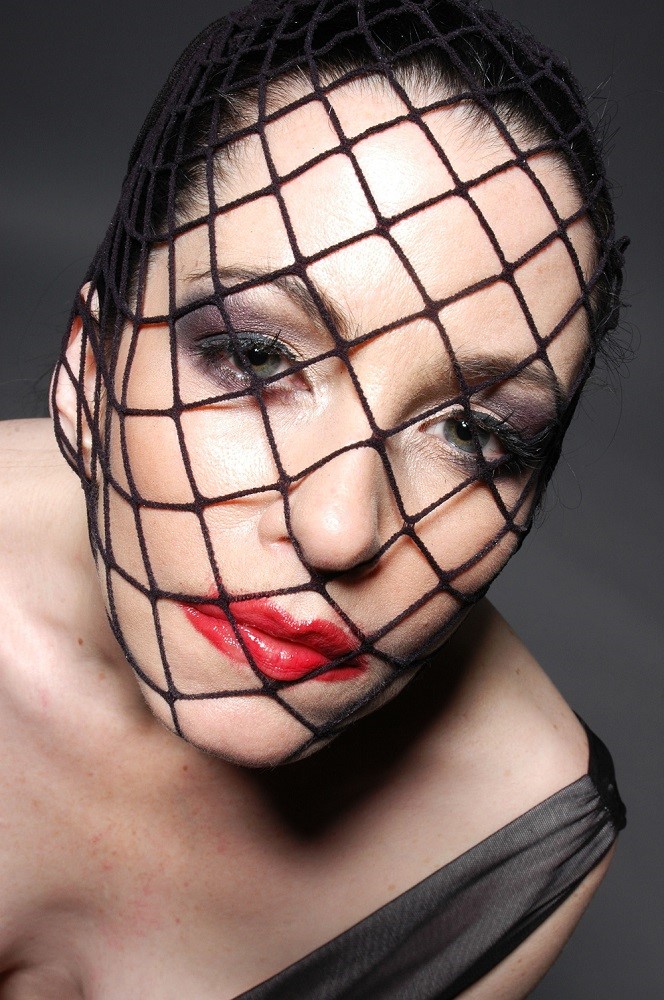 [photo by Gary Cook]
How is your current film progressing? We heard you have used Indiegogo?
Yes! I had an Indiegogo campaign to get the funding started, of course bringing in an investor is also imperative for the movie. Torment Road is a really gritty road movie where some bad characters impede the quest that the main character is on after getting out of jail. It's a really fantastic script, written by James Morgart with the story created by both of us, and will be shot in 2019. More details on it as they become solid. But needless to say it's a movie that I am seriously jacked to make.
You also have many films you have acted in that are soon to be released! Is there any in particular you are looking forward to seeing the finished product?
I have seen Doom Room which is coming out in Jan. 2019. It's really an incredible film directed by Jon Keeyes who I made American Nightmare with in 2000. Doom Room is inspired by a true life event, it's based on a woman's experience being kidnapped and kept under a couple's bed in a box for 7 years. The movie is a trippy telling of the tale from her mind's perspective. Think Alice in Wonderland but as dark a wonderland as you can imagine. We shot it near Manchester in the UK. Bloody Ballet just came out but I haven't seen it yet. It's getting a lot of wonderful reviews. The director Brett Mullen is a true visionary. He is without a doubt someone to watch. It takes it's cues from Italian "giallo" movies, so of course even in the more brutal scenes it's beautiful to watch.
Do you feel horror as an overall genre is good for women to be in currently?
Yes, there couldn't be a better time. Women have a lot to say in the genre and there are more and more women taking the reins now. If anyone thinks woman might be soft at the helm, think again. Our version of storytelling in horror can be just as brutal; we just have different stories to tell and heroes within. There are male writers who pen magnificent roles for women, see American Horror Story series, but I think we'll see more and more women coming forward and taking the genre to another level, or at least to a very different place.
Your story is not the happiest to say the least, especially your youth. What drives you?
My will. In order to survive the most treacherous of events and environments you have to have a strong, determined will. Even in my down periods my inner desire always punches through. The things you develop to survive the streets, or where ever you come from, will be the same skill set you have when dealing with your life and career. You are your best friend. You are your greatest source of strength. Recognise the 'victim' pitfalls and never let that negativity rule you.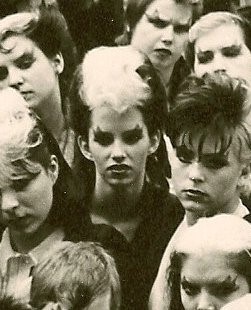 [in Ladies and Gentlemen, The Fabulous Stains]
Do you have any advice for those in similar situations or struggling to persuade their art?
Do not let 'no' affect you deeply. Always have a few plans in the mix then at least one of them will pan out. If you put everything into one idea or project and that doesn't happen then you will feel defeated. Learn that criticism is not bad. Haters can go fuck themselves that's not what we're talking about. Good criticism has a powerful place to help you. Get away from people who don't believe in you and your dreams. Act on your goals don't just think about them. What have you done today to get you closer to your passion? Also, the journey is different for every person walking the face of this Earth. Never try to copy someone else's trajectory. If the road takes you in a different direction than you imagined – go with it. The best way to a destination is the road least travelled and your way will be no one else's.
Figure Of 8 Quick Fire Questions:
In your home you will always find… Coffee
Your best quality is… Listening
As a child, you wanted to be… An actor
The last thing to make you laugh was…. Something Agent Orange said on TV. There are so many quotes to choose from, I think his last one, as of this interview, was "I have one of the best memories in history" I don't know why, it made me choke on my coffee.
Your pet peeves are… No coffee, power outage, no internet. OH, and most important, people who bag on other people's art for no reason other than just being an asshole. You are allowed to say "It wasn't for me" it doesn't have to say "It sucked ass (with no explanation)". Just remember, it may be someone's movie or music that they have spent 5 years on. Being a little kinder wouldn't fucking hurt you.
Something that may surprise us about you… I drink my coffee black
Your favourite movies are… John Carpenter's The Thing, The Warriors, Taxi Driver, The Road Warrior
Dinner with the deceased! Who is invited? Gunnar Hansen, Ed Wood, Stanley Kubrick and Marc Bolan
https://www.facebook.com/DebbieRochonNewsPage/
https://www.instagram.com/officialdebbierochon/
By Alice Bizarre
https://www.facebook.com/alicebizarremakeup/
Alice Bizarre is an SFX make-up artist and film writer, a prop maker and prosthetic sculptor based north of London.Wife of a wolfman and mummy of a baby bat.