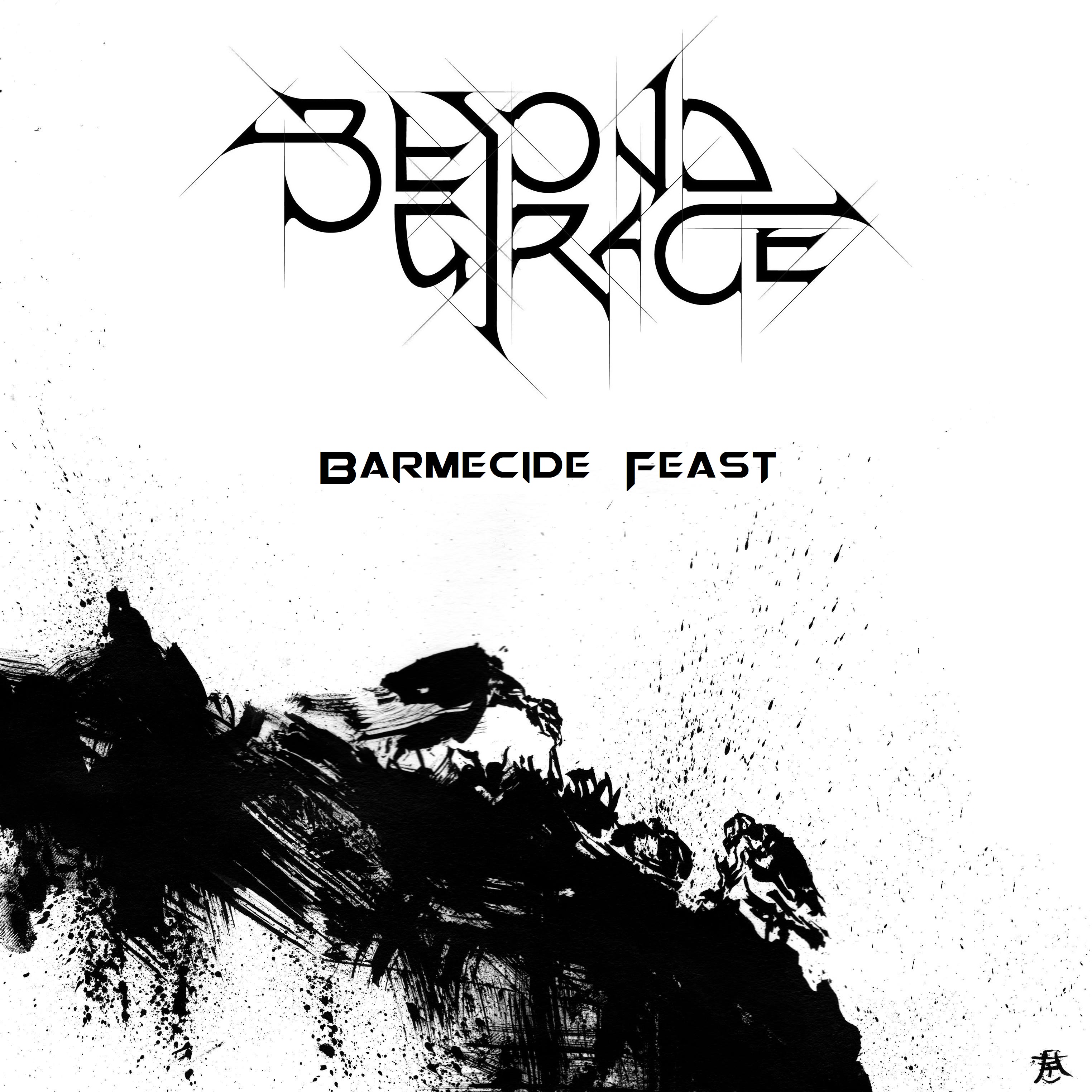 Nottingham Based Extreme Metallers Beyond Grace Release New Single
Band To Donate All Proceeds From "Barmecide Feast" To Local Food Banks
Nottingham's Beyond Grace have announced the release of their latest single "Barmecide Feast" which released July 1st and can be purchased from their Bandcamp page. All proceeds from the sale will be donated to local food banks.
When asked about the meaning behind the track, the band stated:
"In The Arabian Nights there's a story where a beggar is taken in by a rich man and served an imaginary meal and, after playing along with the illusion, is ultimately rewarded with a life of luxury and opulence.
Of course, in the real world, this isn't what happens. We wait and we wait, but nothing changes. We're just told to do more with less, to keep our mouths shut, even as those upstream do their best to dam the river so that all that reaches us is the merest trickle of the wealth they've hoarded."
"Barmecide Feast" marks the beginning of a new era for Beyond Grace. Darker, heavier, and angrier than ever, it offers a taste of what to expect from their upcoming second album, "Our Kingdom Undone", aided and abetted by some suitably guttural guest vocals by Matt Moss (Slugdge) and a fittingly massive production job courtesy of Charles Elliott (Abysmal Dawn).
"Barmecide Feast" can be purchased here: https://beyondgrace.bandcamp.com/
Since coming together in 2014 Beyond Grace have been honing their craft and sharpening their skills through endless practice and perseverance, which finally paid off with the release of their 2017 debut album, Seekers.
Accompanied by a pair of enigmatic, unorthodox videos – "Oracle", which premiered via Decibel Magazine, and "Apoptosis", which debuted via Ghost Cult Magazine – the album was widely praised for capturing the ferocious intensity of Death Metal and augmenting it with a plethora of bombastic grooves, blistering blastbeats, brooding melodies and punishing technical twists, as well as for its complex yet cathartic lyrics.
Following the album's release the band set out to spread the word by gigging up and down the UK, and their formidable and famously tight live shows soon garnered an impressive reputation, leading to multiple support slots and tour dates alongside such heavyweights as Cryptopsy, Darkane, Mithras, The Monolith Deathcult, and Blood Red Throne, as well as an appearance at the final edition of Mammothfest alongside bands like Ingested and Decapitated.
In late 2018 the quintet pressed pause on their live activities to focus fully on the writing and recording of their second album, Our Kingdom Undone, a much darker, heavier, and more aggressive piece of work than their debut, whose meatier riffs and even more punishing percussion are matched by an increasingly political, yet viscerally personal, set of lyrics and vocals.
Mixed and mastered by Charles Elliott of Abysmal Dawn – who also appeared on the band's first ever single, "Acolytes" – the band hope to release the album in mid-2019 and are currently shopping around for a potential label home.
The record's release will be preceded by the issuing of the brand-new single and video for "Barmecide Feast", featuring guest vocals by Matt Moss of Slugdge, with all profits from the release going to local food banks, and followed up with a two-week UK/EU tour which will provide the band with a fresh opportunity to introduce the world to their signature style of devastating Death Metal.