Electro Rockers Primal Static Release New Single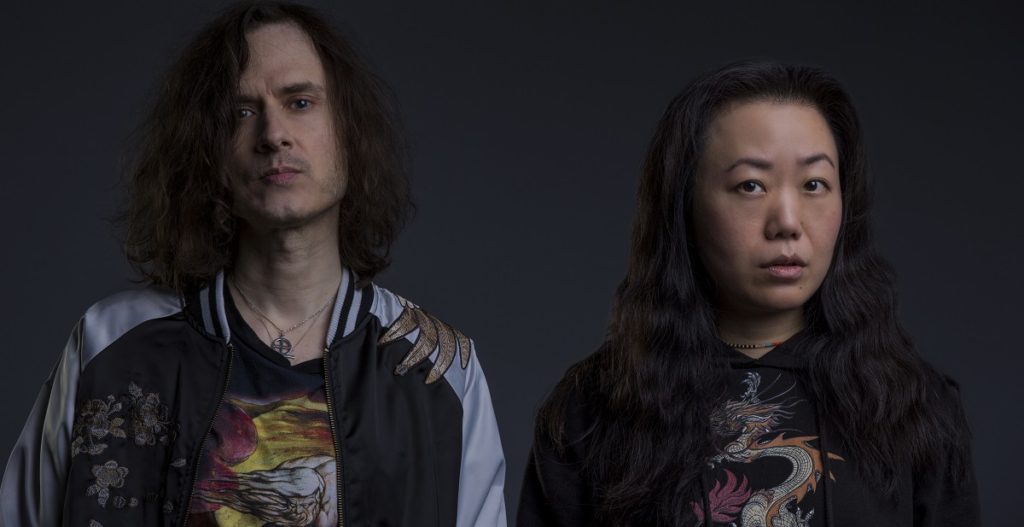 US Outfit Release "Need You So Bad" Ahead Of New EP
Electro rock band Primal Static have released their latest single, "Need You So Bad" on January 25th ahead of the release of their debut EP. The band, who are currently gearing up for dates in the US, are preparing for the release of "The Corrupting Of The Revolution" on March 15th.
The single can be found here:
https://open.spotify.com/album/0Uf6M29KmS65h4RXYNj1So
Known for their incredible live show, Primal Static, made up of songwriter/beat creator/singer/guitarist G.T. and keyboardist/bassist HouFei bring an insatiable energy on botht he stage and record. Embracing the unique dimensions of electronic music – a world of infinite possibilities – with the timeless soul of the blues and a caustic rock edge.
The band is winning over both fans and critics, with Speak Into My Good Eye have said of the band; "Their style of music is a mix of hardcore Texas blues combined with an electronic undertone." While The Aquarian have said of the band "If you were on the hunt for something new, look no further than Primal Static. They have a novel method of creating new music with their combination of sounds that makes them stand out from any other band in the music scene today."
Both life-long musicians, G.T. and HouFei originate from two very different cultures. G.T.'s journey started behind a drum kit, given to him by a neighbor when he was five.  His childhood love for rock and blues soon led him to pick up the guitar as his main instrument which allowed him to delve deep into the realm of melody and harmony. Entirely self-taught, G.T. has drawn inspiration from many great musicians and a myriad of music genres: from primal blues to modern electronic; from The Master Musicians of Jajouka to Mahler.
In contrast to G.T.'s American roots, HouFei was born in the mountains of China and began playing piano at the tender age of four. Her journey to Primal Static started when she turned heads with her piano playing in Shanghai; from this notoriety, she scored a full scholarship to the U.S.  Now having finished her musical studies at the Peabody Conservatory and winning numerous prizes along the way, HouFei professes that she has found her authentic home in Primal Static. With a profound adoration of the music, she is now using her vast knowledge of the keyboard for the music she is made for. HouFei shares that "the electric energy and freedom in the music we are making complete me.  All the demons that used to roar in my heart when I earned applause playing Bach to Rachmaninoff quieted."
Now hailing from Austin, Texas, Primal Static is releasing their newest EP "The Corrupting of the Revolution."  They're set to hit the road again soon with a US tour in support of the new record.  Those in their audience "witness how only two band members can elevate the sound of music to electrifying heights," says The Record, the award-winning news outlet of Buffalo State University. In this light, Primal Static continues to amplify their distinctive, soul-stretching sound to a growing fan base. Here's hoping they make it to European shores soon!