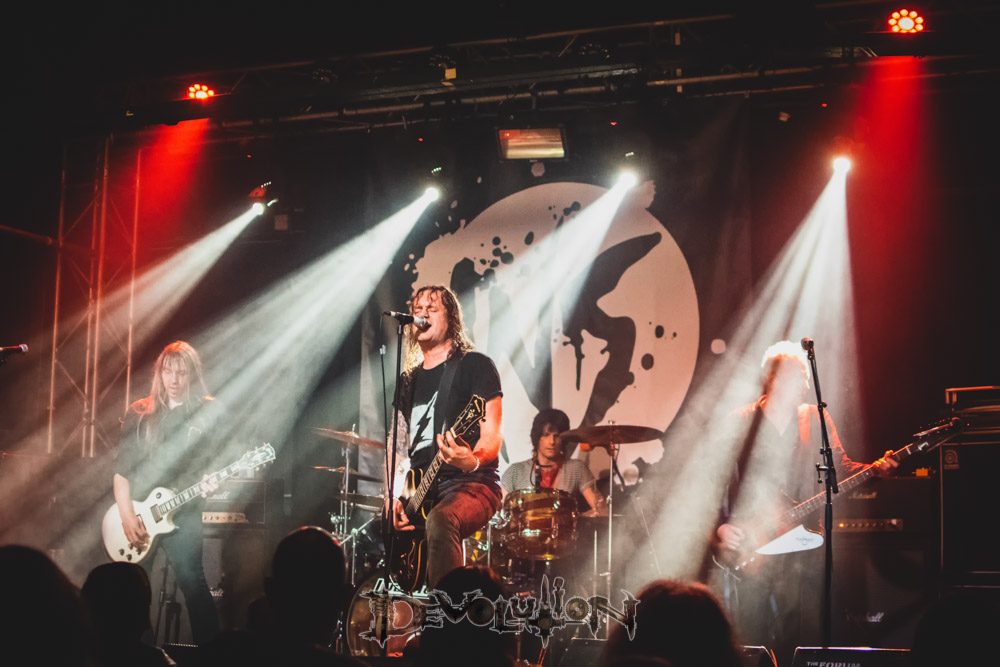 Wayward Sons, Oxford O2 Academy 2, 21/11/2018
It's a rare busy week as for the second time in one week there's a midweek show on. This time it's Wayward Sons who pack out the upstairs of the O2 Academy.
Doomsday Outlaw get things going and soon have the crowd warmed up. For a Wednesday night there's a good crowd and they're enjoying it. As ever they put on a great show and use the stage to good effect, moving around the stage and throwing off some great vibes. Support shows are all about making new fans and they certainly do that here.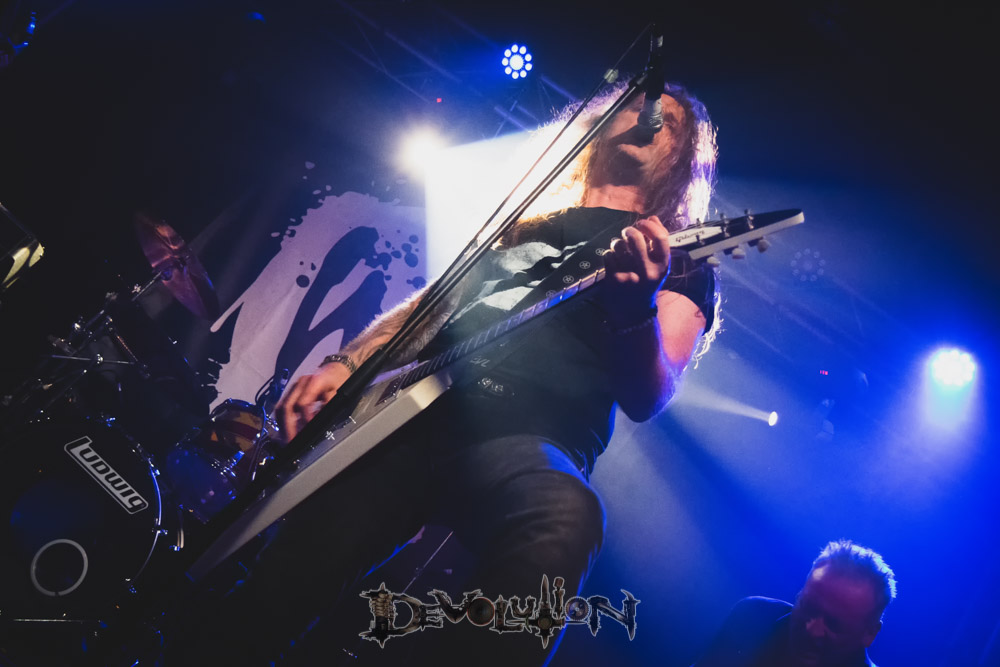 Wayward Sons take to the stage and it's clear who everyone is here to see. There's a lot of love in the room for Toby as he's clawed his way back from his Little Angel days. He needn't worry though as the magic that made Little Angels so special is still there, great songs. With so much new music now being written for Wayward Sons it's inevitable that the Little Angels covers are making way, but Young Gods still gets the crowd going. Hopefully it'll remain in the setlist for a long time coming, or at least get swapped out with other Little Angels tracks from time to time. It's always good to see where a band has come from and these older tracks are still very much part of what makes Toby who he is. It's not the only cover of the night though as Blondie's Union City and The Stranglers' No More Heroes get mixed into a couple of the Wayward Sons tracks. No More Heroes is such a good cover it could do with being played in its entirety. At times Toby looks like he might run out of energy, but somehow manages to keep going, giving every song his all. One thing is clear, he's back doing what he loves the most and he's back to stay.
Review and Photos: Mark Bestford
[pp_gallery gallery_id="11443″ width="150″ height="150″]