The Dead Daisies, Oxford O2 Academy, 20/11/2018
First up is Massive Wagons, and once again they do not disappoint. Baz is all over the stage (and sometimes off it) like the Energizer Bunny who has just had his drink spiked with acid. When the Wagons roll into town for a show you get a show. While there aren't any surprises for regular Wagons fans, except maybe a change in style, no one really cares, as they sing along to every song played.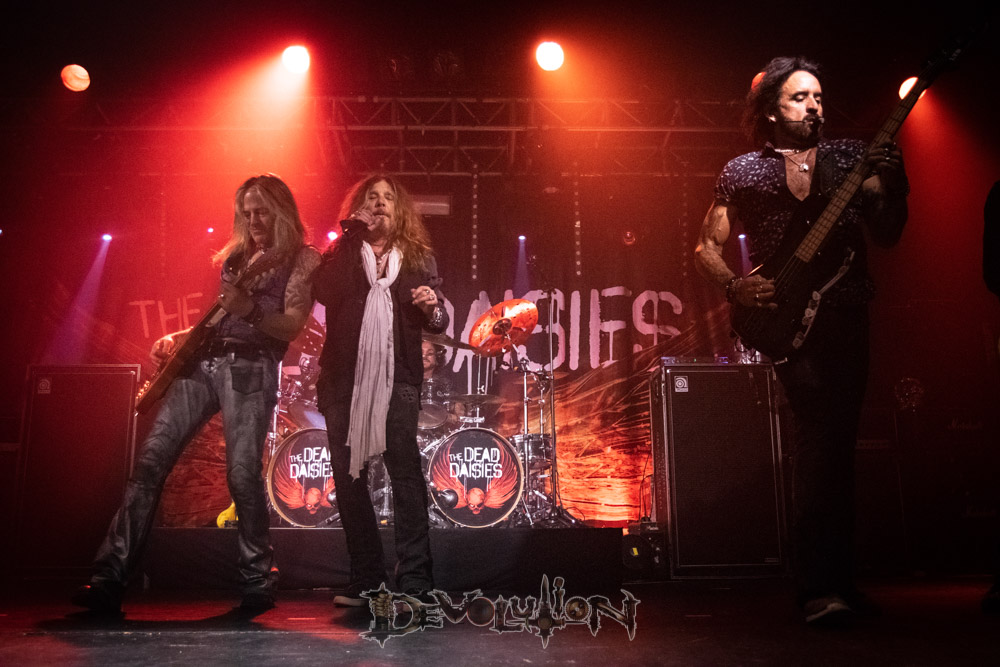 After a show like that it's hard to see how the Dead Daisies can impress, but impress they do. It's clear right from the start that these aren't your average musicians, individually they've played with some of the biggest names in rock music, and that experience shows. It's a long show, so thankfully it's broken up somewhat with a short acoustic set in the middle (for the early birds there was also a full acoustic set prior to the support band playing) and along with their own material they throw in a handful of classic cover songs to get the crowd singing along. Near the end they do a great rendition of Helter Skelter by the Beatles, but fans of John Corabi may remember it better from his Mötley Crüe days. It's a good call given the band clearly have an older audience to play to being a midweek show. The encore seems short after such a long show, but finishes with the final cover of the night, the Deep Purple classic, Highway Star.
Review and Photos: Mark Bestford
[pp_gallery gallery_id="11413″ width="150″ height="150″]