31 Days of Halloween – Day 23, Spotty Clown Lips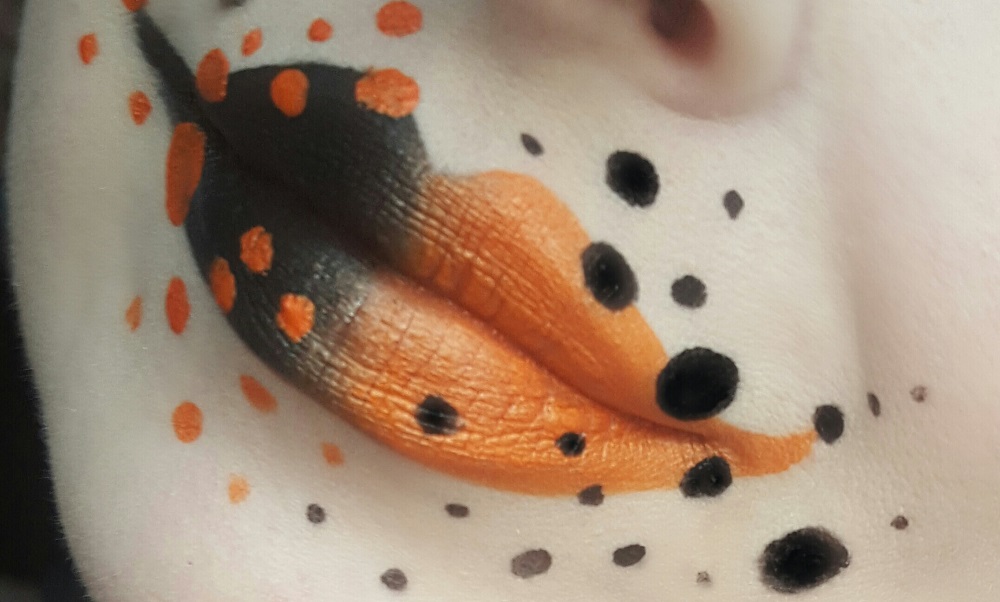 Something simple but cute for your clown look this halloween!
Here I have used orange Unicorn Goo and Black Hole lipstick by ve cosmetics
1. Apply the black and Orange lipstick to either side with a tiny bit of space in the middle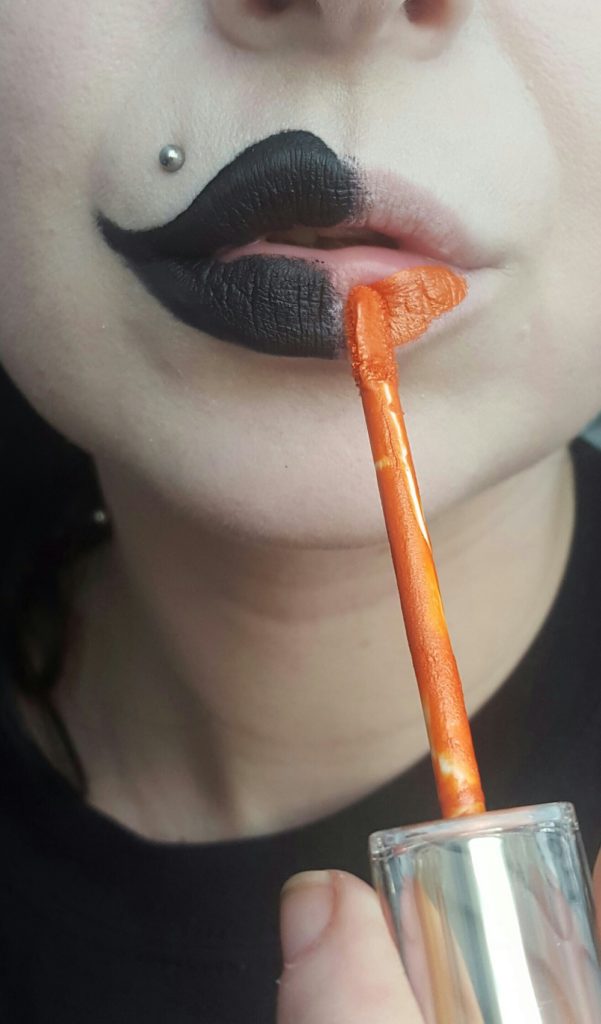 2. Using a small brush blend the two together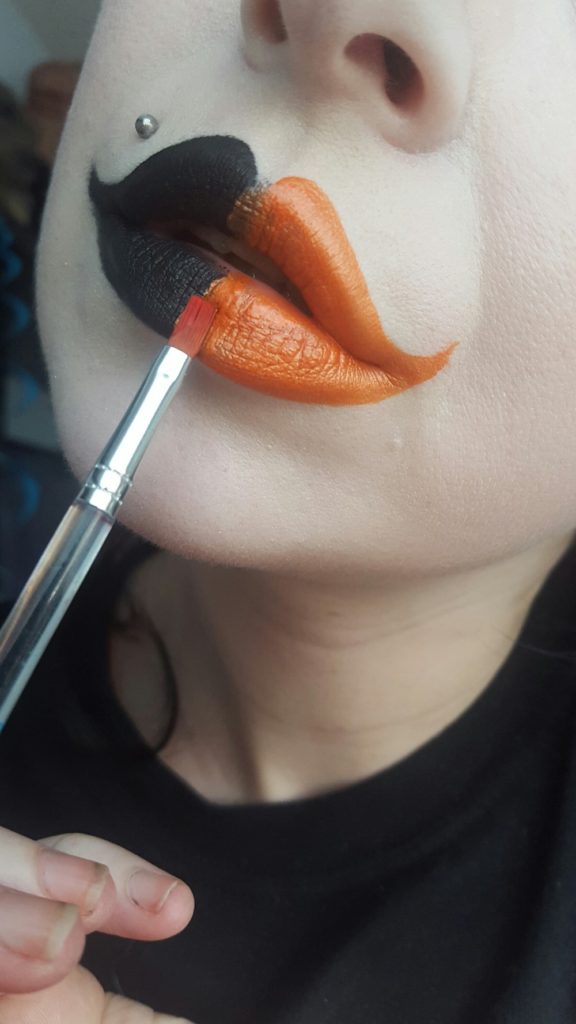 3. Use a small brush to add the black dots over the orange side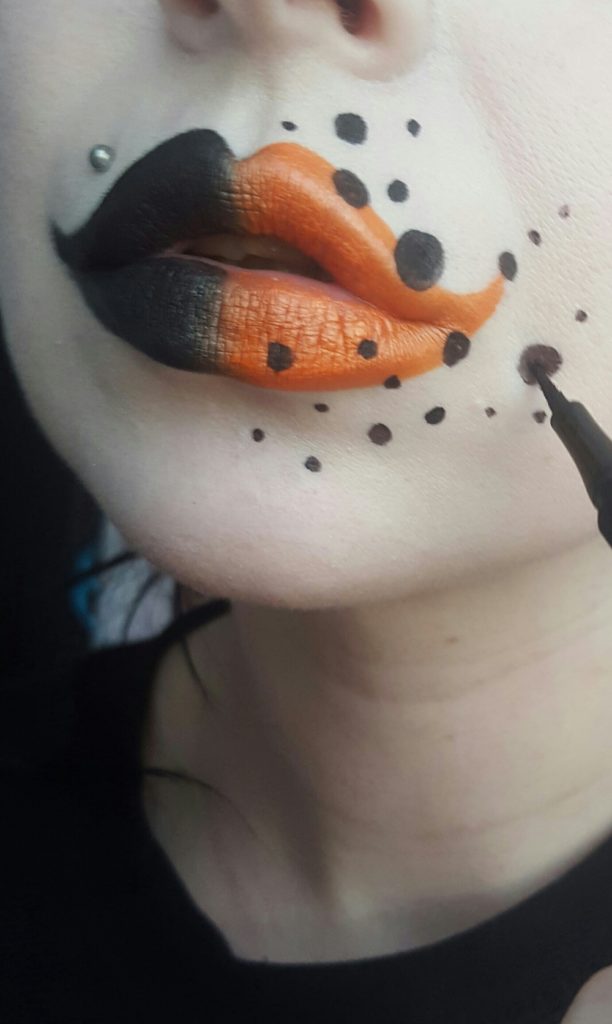 4. Repeat with the orange on the black side. You can you different colours if you like but this is a classic halloween combo!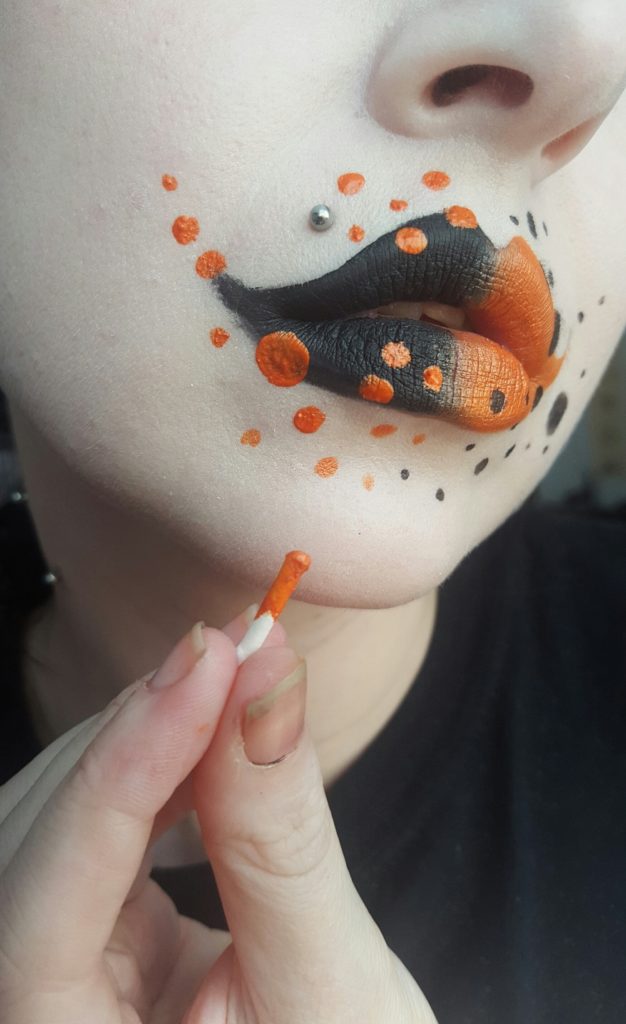 The finished result: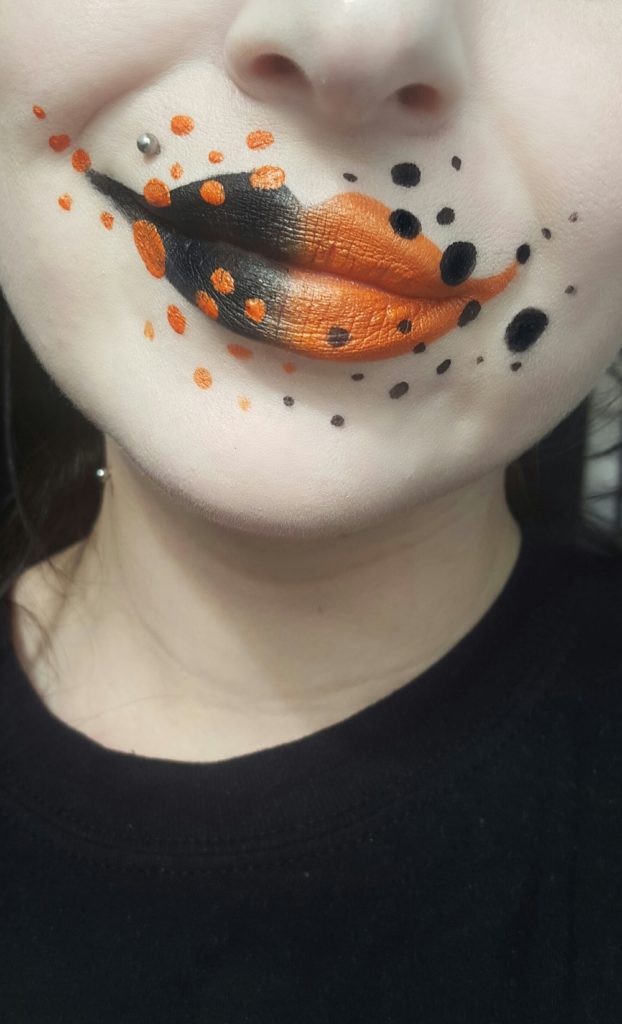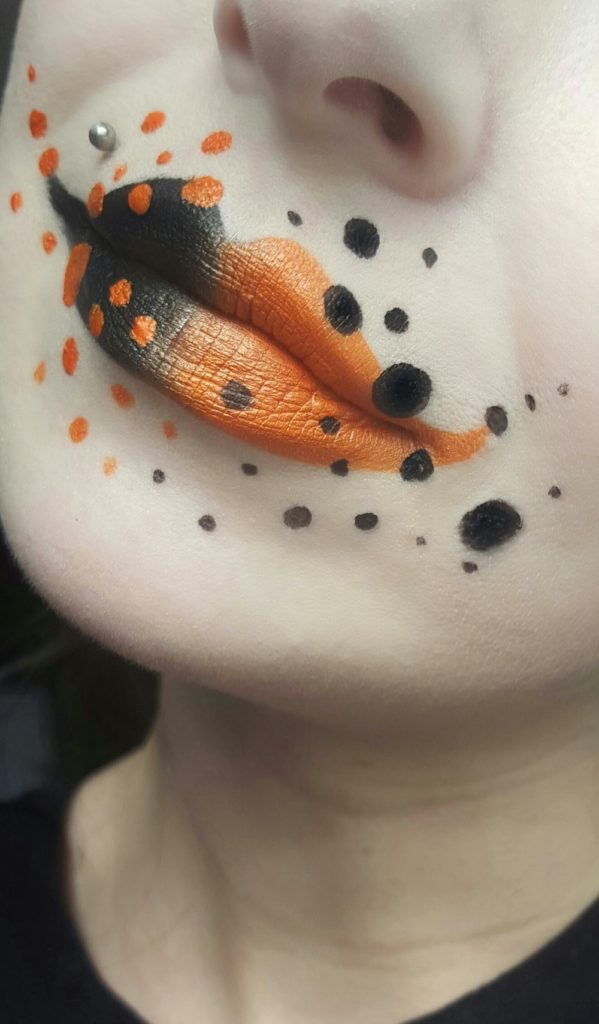 By Alice Bizarre
https://www.facebook.com/alicebizarremakeup/
Alice Bizarre is an SFX make-up artist and film writer, a prop maker and prosthetic sculptor based north of London.Wife of a wolfman and mummy of a baby bat.