31 Days of Halloween – Day 19, Candy Corn Girl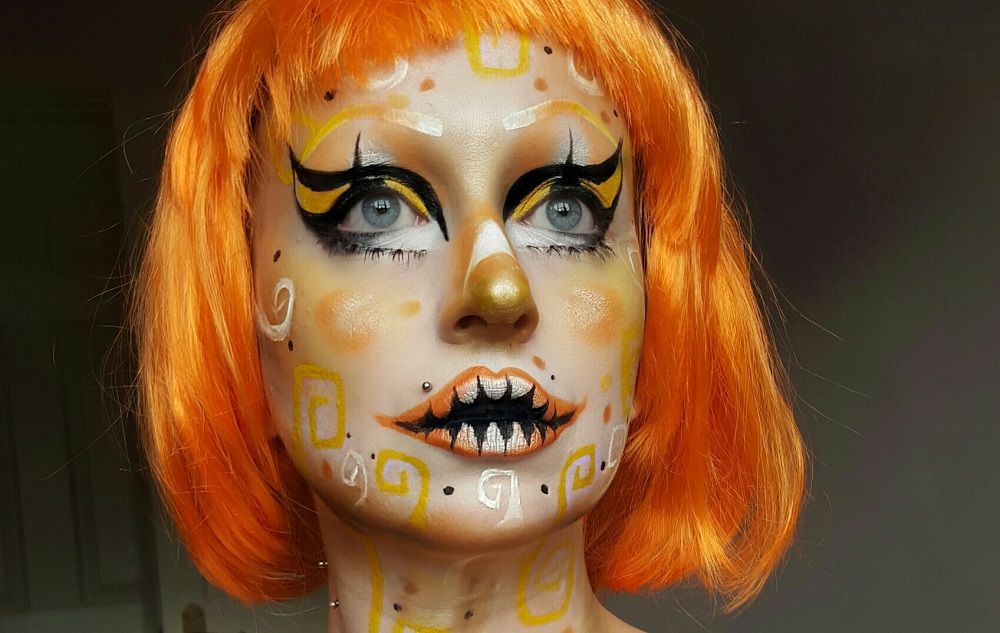 This look is inspired by that classic American sweet treat; Candy corn! Here I've used:
Ve cosmetics :
Witchcraft liquid foundation 01
Frankly a rainbow palette (orange, black, yellow and full moon eyeshadow)
Pocket Rocket eyeliner
Orange Unicorn Goo
Occult bewitch stick
Mehron paradise paints in orange, yellow and white.
City lashes: Downtown for bottom and Dublin for top lids!
1. Apply your base foundation and shade your face using a mix of oranges, yellows and blacks.
2.  After drawing white triangles on  the eyes, shade around using white. Use the white under the eye for the large doll effect.
3. Add highlight to your nose and in a circle not your cheeks.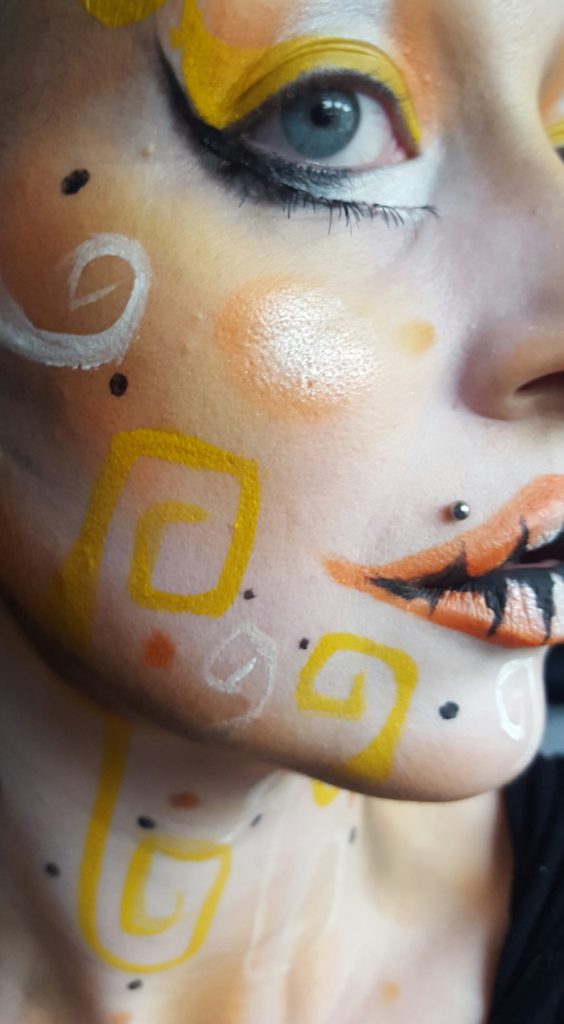 4. Draw Tim Burtonesque swirls around your face using yellow, white and orange paints. Finish with dots of eyeshadow and liner.

5. Blend Orange and Occult lipsticks together. Once dry draw pumpkin like spikes using the liner or black lipstick.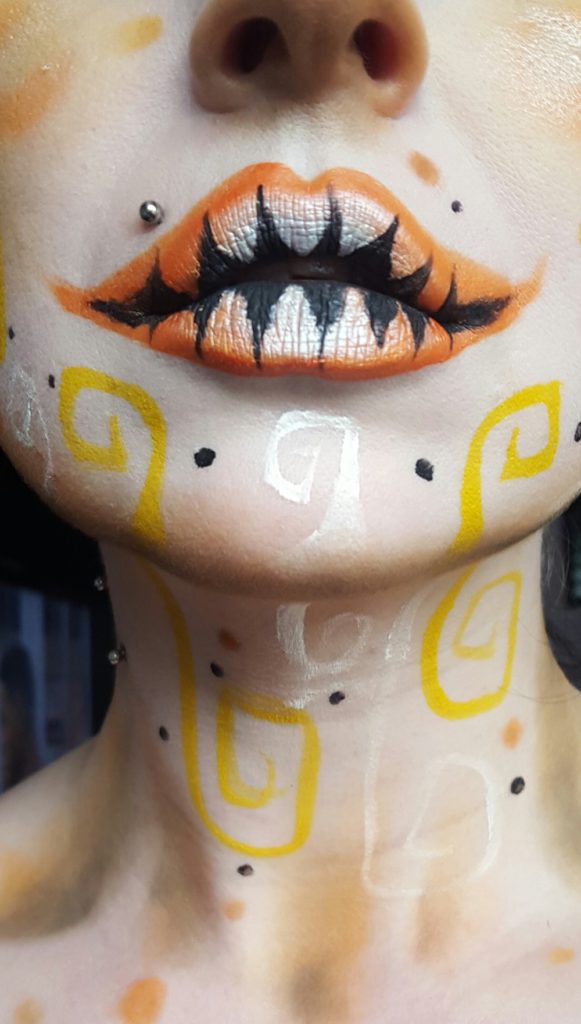 6. Add thick black liner to the eyes in the cat flick shape and long point. Nice on its own or can act as a cat eye.
7. Finish off with a clown nose of yellow and Orange shading, highlight to tip and white paint on top to create the classic Candy corn shape.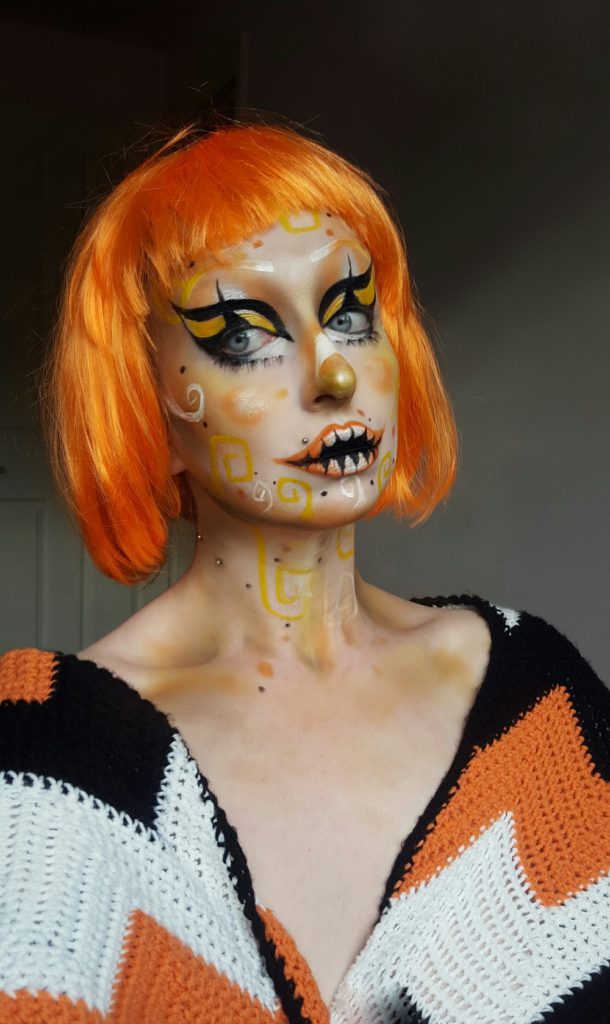 Finished result: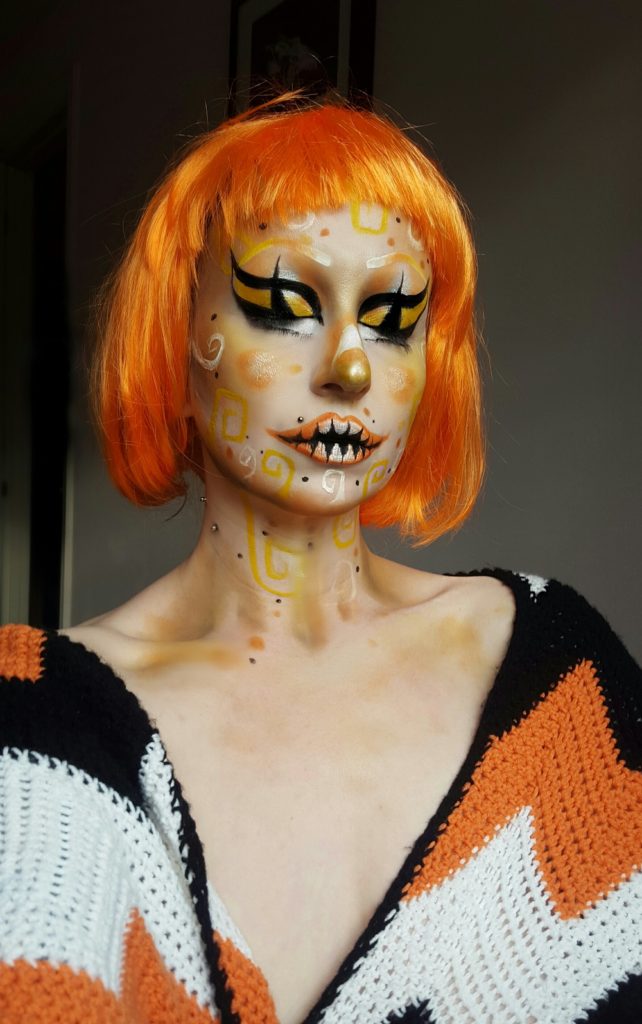 By Alice Bizarre
https://www.facebook.com/alicebizarremakeup/
Alice Bizarre is an SFX make-up artist and film writer, a prop maker and prosthetic sculptor based north of London.Wife of a wolfman and mummy of a baby bat.