31 Days of Halloween – Day 17, Near Dark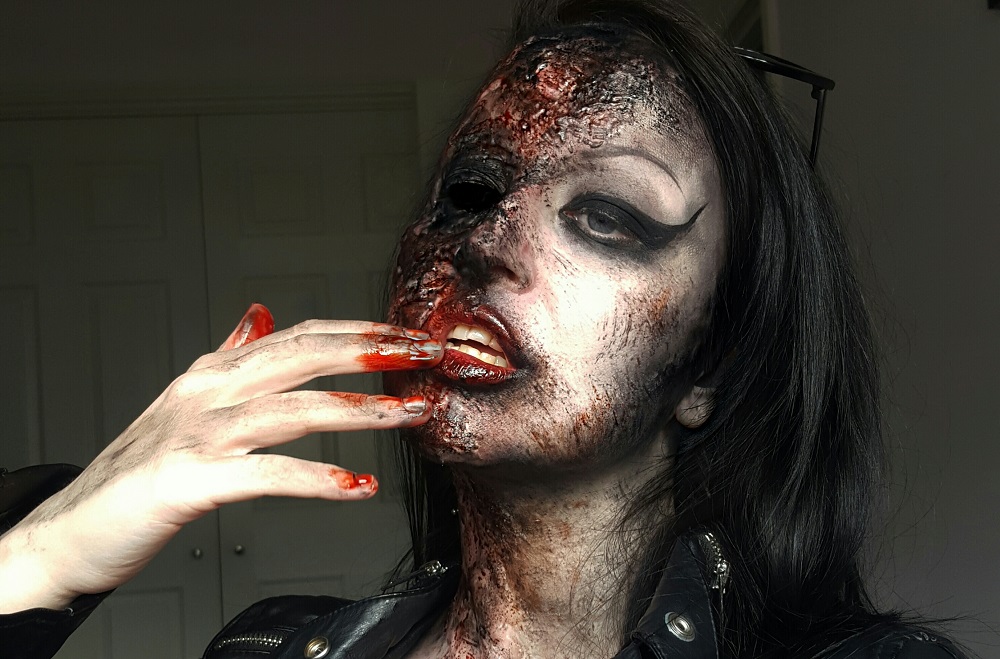 Finger lickin good!! This burn makeup is based on Bill Paxtons chacter in the film Near Dark; one of the most underrated vampire movies ever! Beauty products are Ve cosmetics :
Witchcraft liquid foundation 01
Feline good eyeliner
Black eyeshadow
Special effects products:
Mould life 3D Sculpt Gel and veinal blood
Mehron Black paradise paint
Mr dashbo Ultimate alcohol FX pallette  (and alcohol to activate )
glycerin (you can buy in the baking section or even boots!)
(This how-to uses a little more advance products so beware of prices!)
1. Mixing equal parts A & B of the sculpt gel and apply to clean skin. Use a flat spatular or brush end to smooth out the edges.
– Alternatively you can layer liquid latex on your face.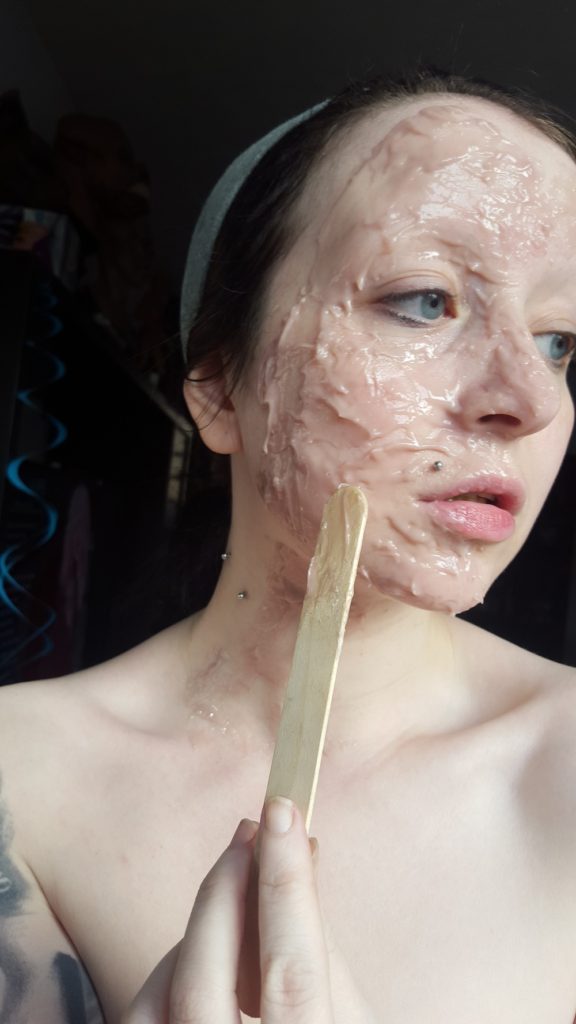 2. Whilst it dries/ sets, apply foundation to your unburnt side and shading using Black or grey eyeshadow. Dont worry about it being 'clean' , a little rough and sooty looking make it more realstic.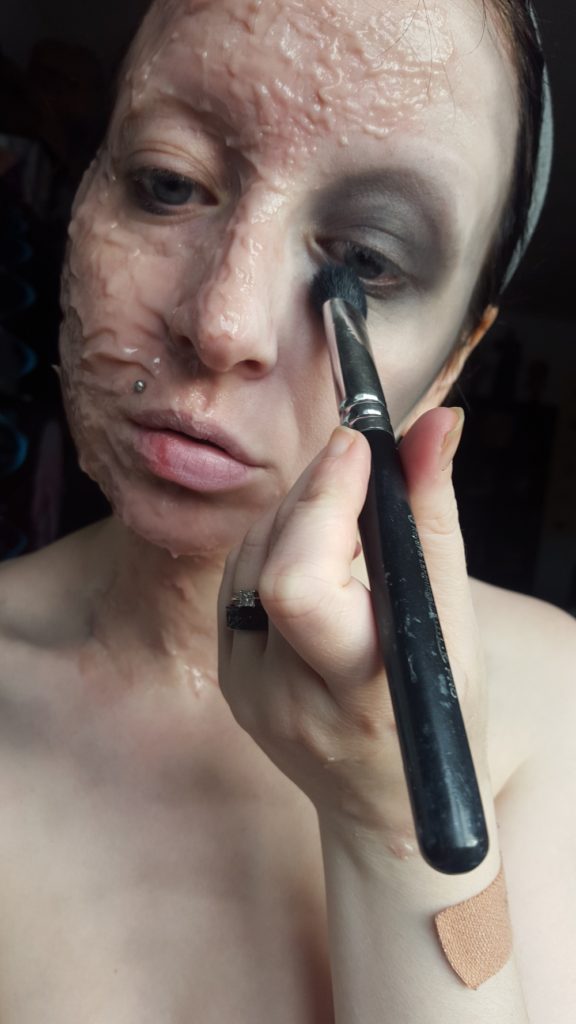 3. Use the FX pallette to add very thin layers of red and yellow
– if your base is latex you can use a thin layer of cream or water base paint or ever eyeshadows.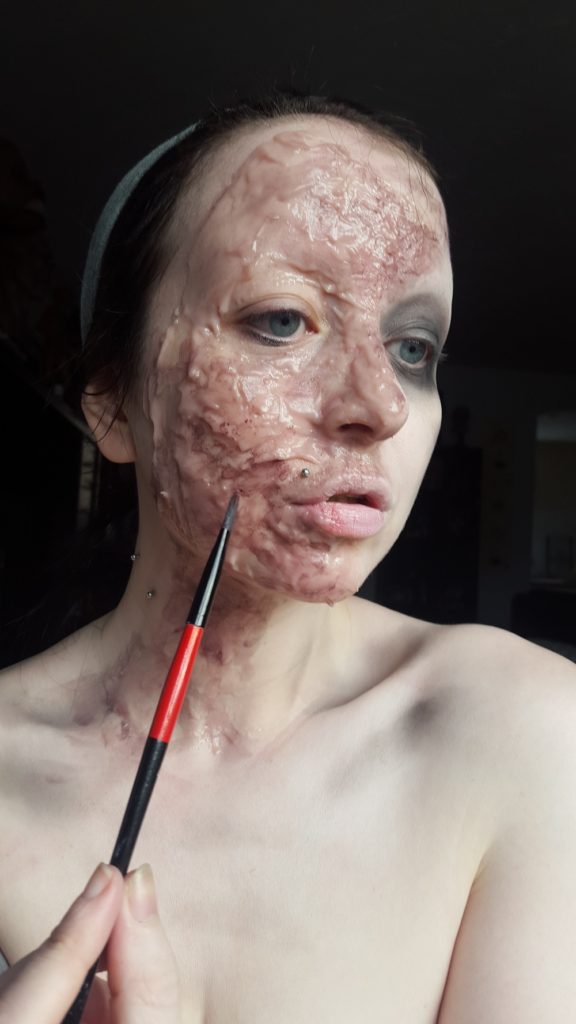 4. Keep layer with darker reds until you are happy. Look at it as water colours, too thick and you'll hide all the detail!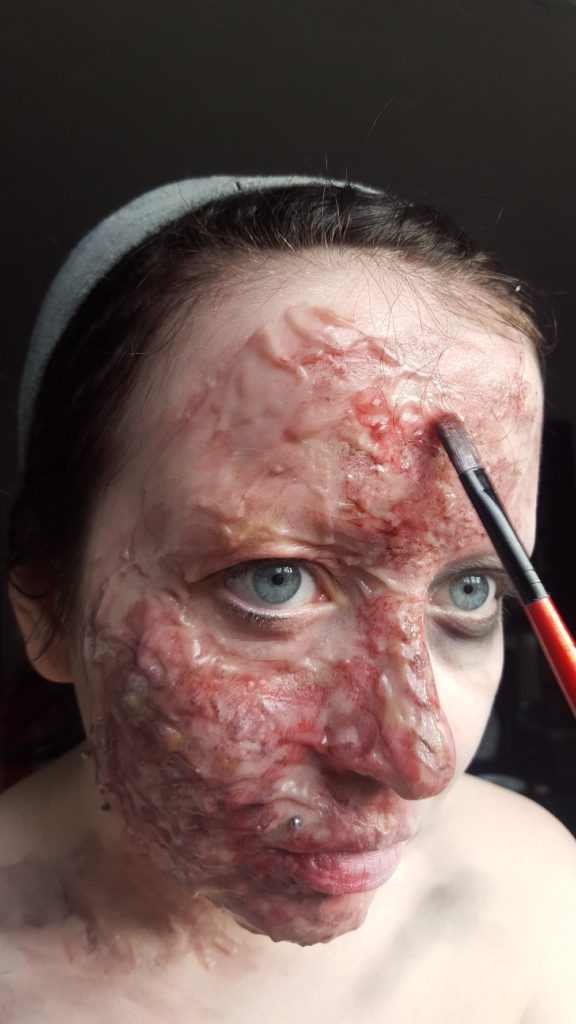 5.  Add black paint for that crispy chard look to big areas but making sure you have sections to show off the colours underneath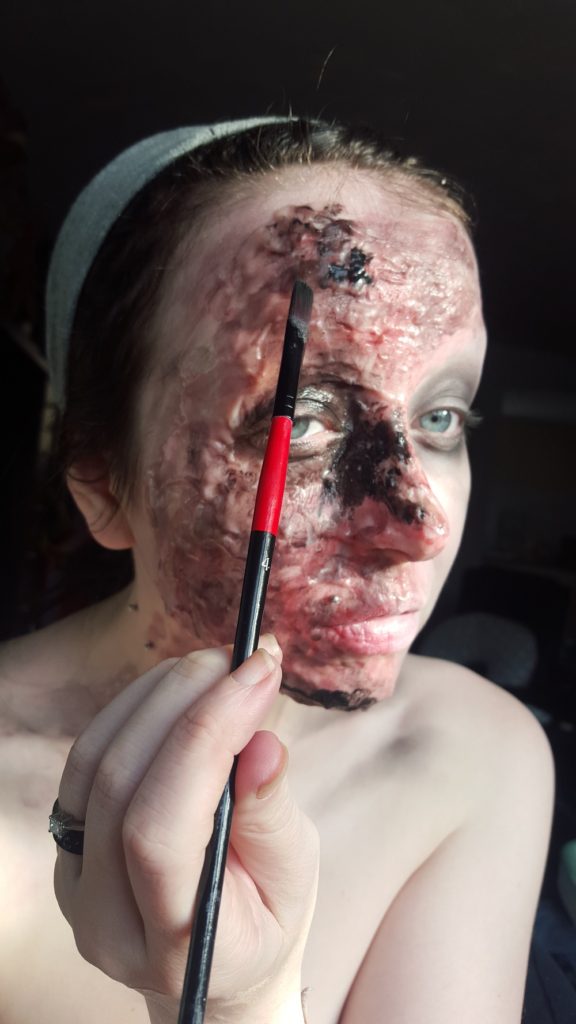 6.  Add more black and grey eyeshadow to blend and mess up the unburnt side.  Add eyeliner if you fancy!
7.  Use a STIPPLE sponge with black to create a rough soot textures and scratches. Make sure this is all over, not just the burnt side.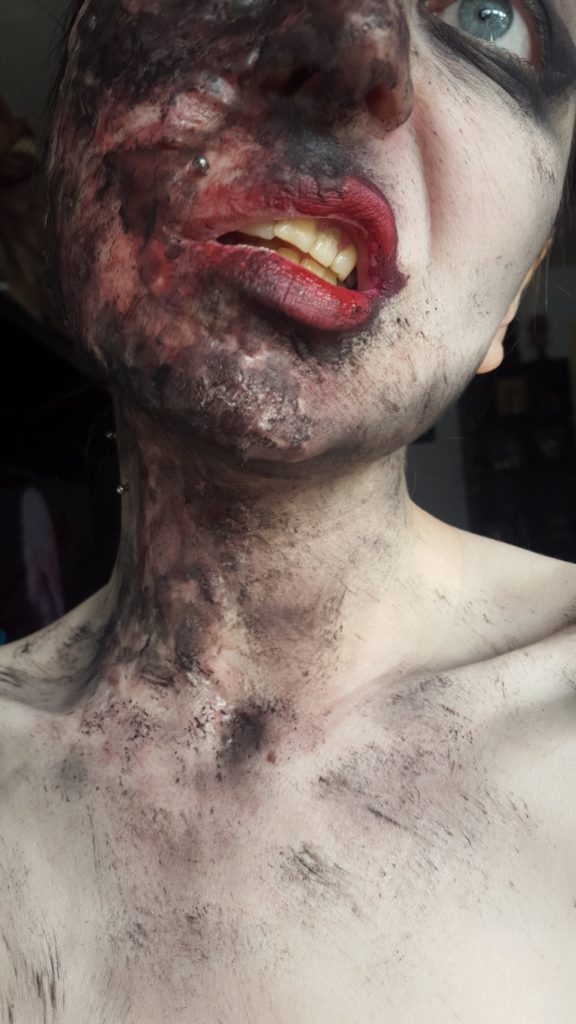 8. Add a dab of blood to some of your lighter burn areas . Using the glycerin to make your burn makeup look wet, sweaty and oozy.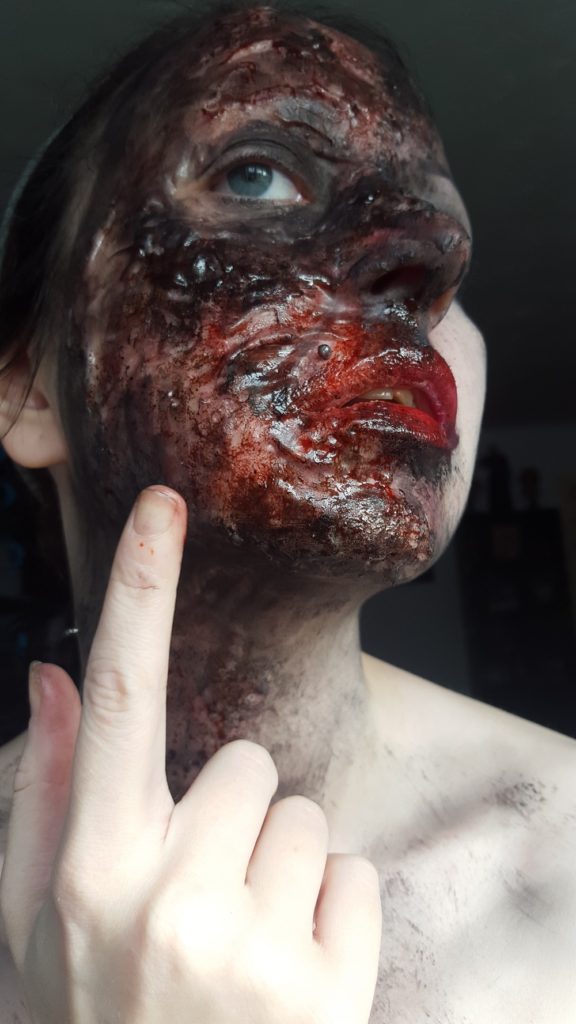 The end result: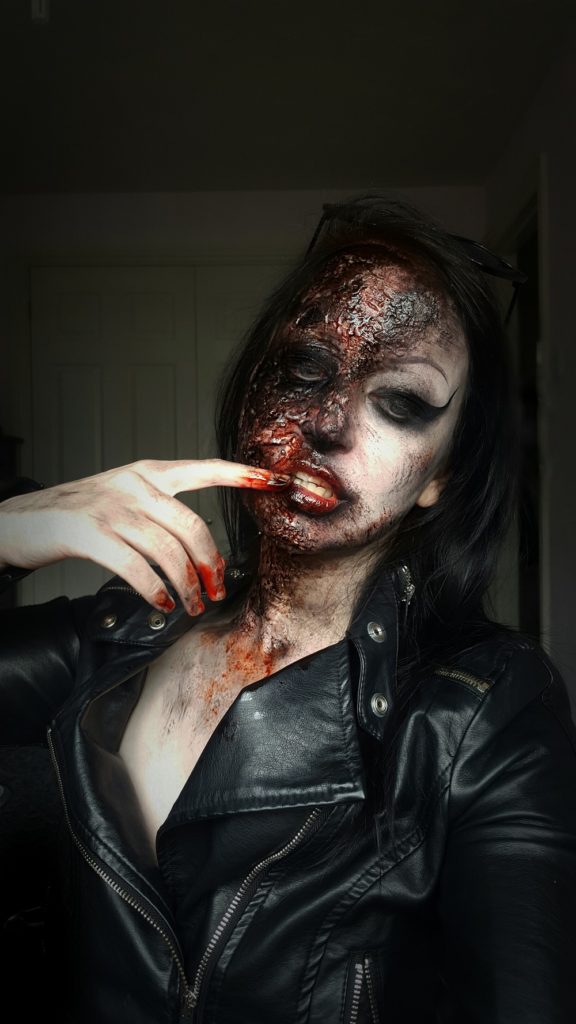 By Alice Bizarre
https://www.facebook.com/alicebizarremakeup/
Alice Bizarre is an SFX make-up artist and film writer, a prop maker and prosthetic sculptor based north of London.Wife of a wolfman and mummy of a baby bat.