31 Days of Halloween – Day 14, Halloween Mayor Lips
Here is my step by step guide to a lip look inspired by the two faced Mayor featured in the classic halloween movie; The Nightmare Before Christmas.
Using Ve Cosmetics:
Orange Unicorn Goo
Shiver matte lipstick
Pocket Rocket eyeliner
Salem bewitch stick
Nyx cosmetics White liquid eyeliner
Finished off with a little clear gloss by bourjois
1. Start off by applying Shiver  (blue) to one side, making a sad mouth and Salem  (gold) to the other to make a happy mouth.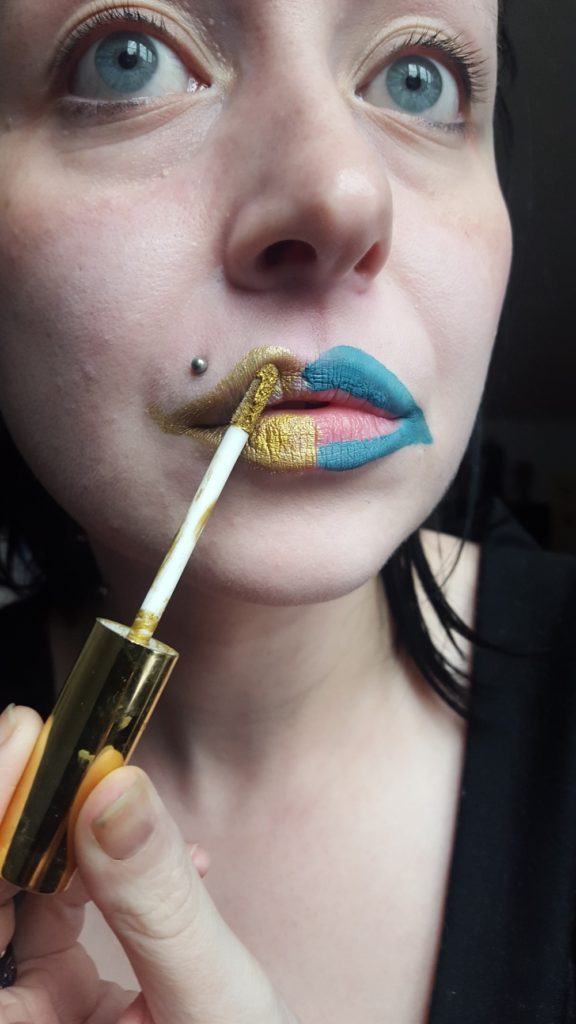 2. Apply the orange lipstick to the edge and blend down into the gold.
3. Outline using liquid liner  (or black lipstick ) and start to draw in teeth for the sad side.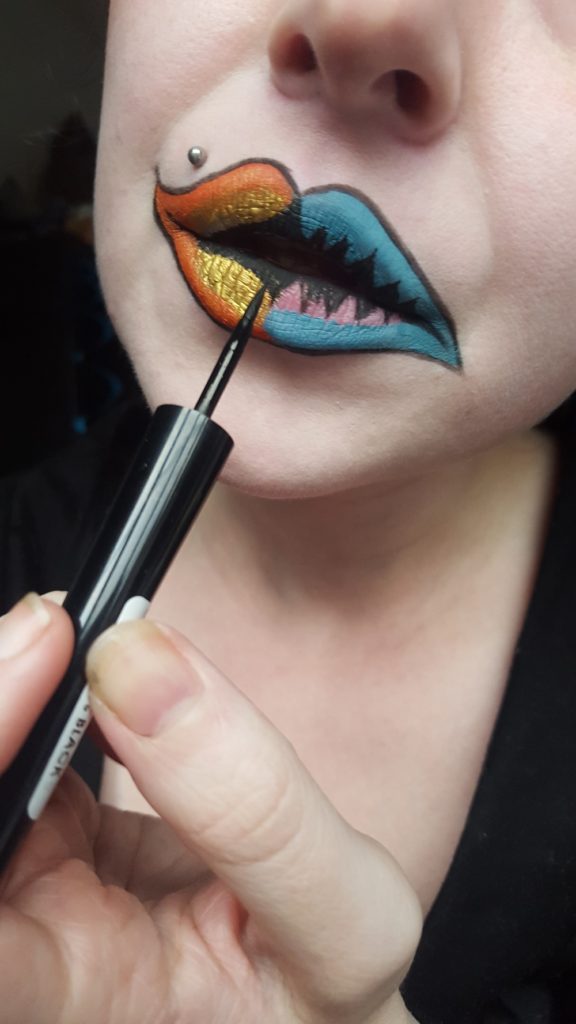 4. Fill in the teeth using white liner,  lipstick or face paint.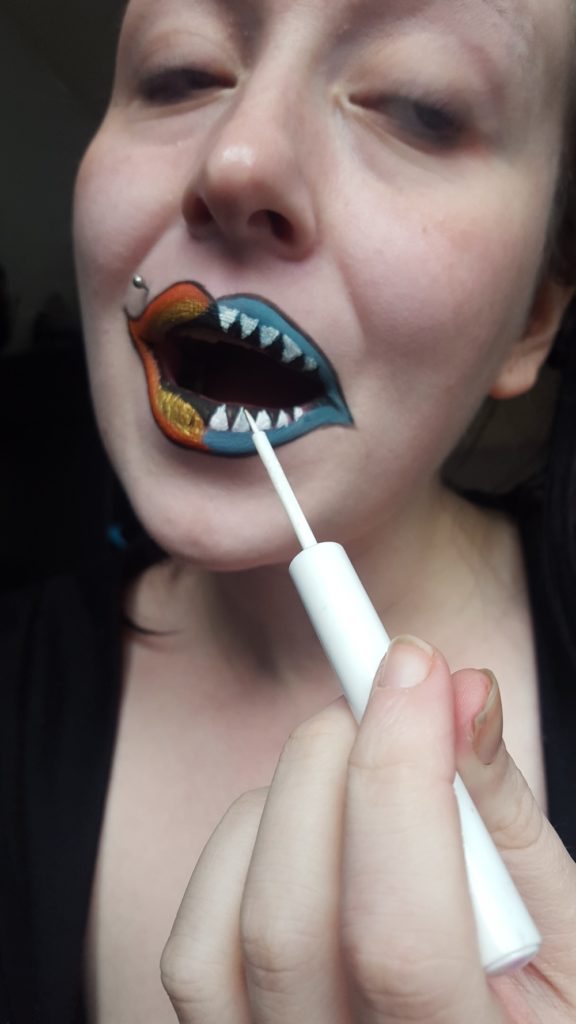 5. Draw tim burtonesque swirls on the gold side and any cartoonish detail you like around the mouth.
OPTIONAL: Once all is dry add gloss over the gold side and only to the blue "lip" sections on the other side.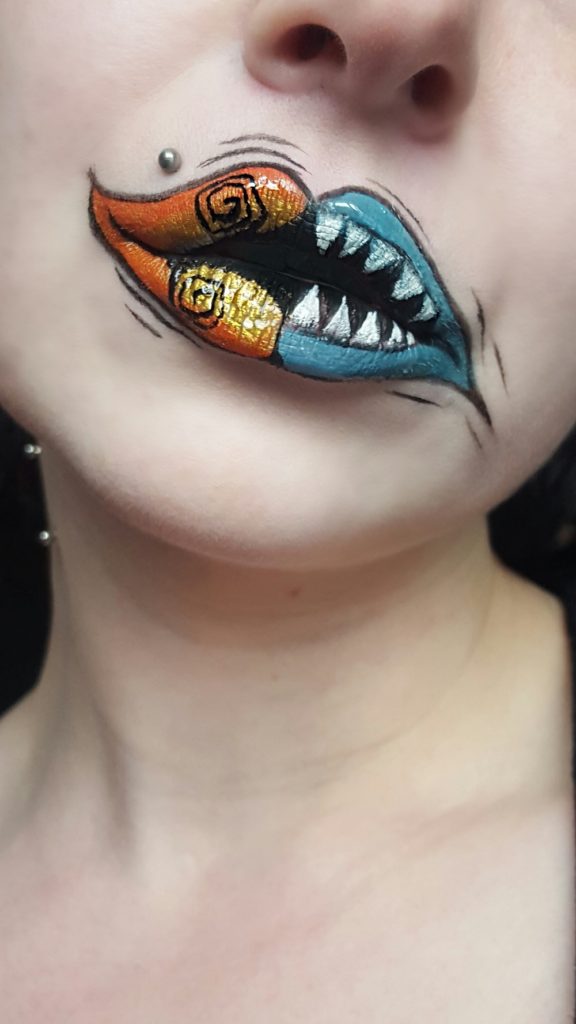 By Alice Bizarre
https://www.facebook.com/alicebizarremakeup/
Alice Bizarre is an SFX make-up artist and film writer, a prop maker and prosthetic sculptor based north of London.Wife of a wolfman and mummy of a baby bat.