31 Days of Halloween – Day 13, Mother Bird – Momo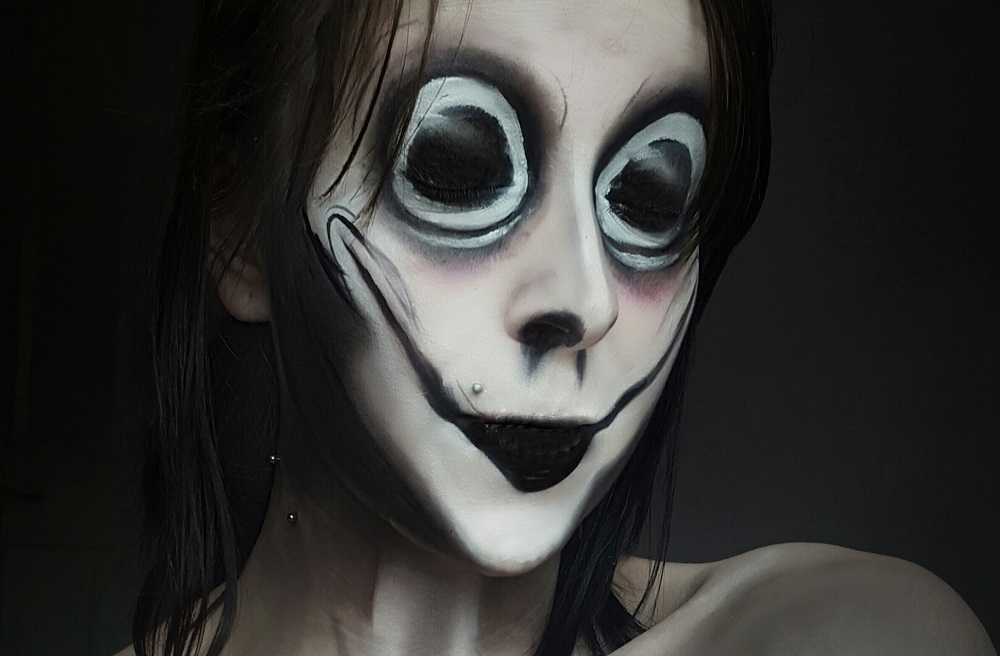 The image of the  Motherbird sculpture by Link factory  has been taken by the disturbing creepy pasta known as Momo so here I've attempted a face paint inspired version of it !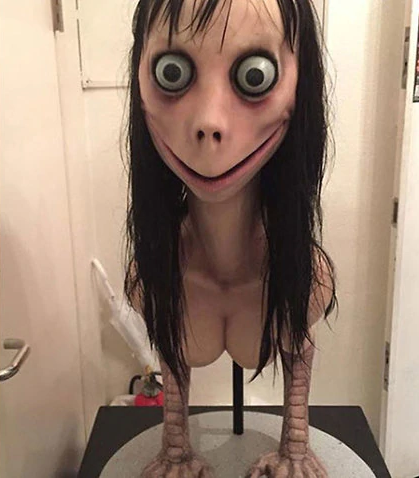 Using Ve Cosmetics:
Witchcraft liquid foundation 01
Goth Life palette
Black hole lipstick
Feline good eyeliner
Occult bewitch stick (white lipstick for eyes but you can simply use white face paint)
And mehron black paradise paint
1. Apply your foundation base and draw steep lines down the side of your jaw line to create the pointed shape.
2. Blend this up to create shadow. Add eyeshadows such a greys blacks and purples to create a smoother contour and blend.
3. Draw your eyes ontop of your lids, blending the black out a little.
4. Add detail lines using your liquid liner.
5. Make sure your upper lip is a light foundation shade or even blended with a little white paint. The moth "opening" will be black on your bottom lip, making sure your "smile" is as steep as your original contour.
6. Blacken your nostrils and pull your black eyeshadow down to elongated them.
7. Just keep working into your Contours and shadows until you are happy with the finished look!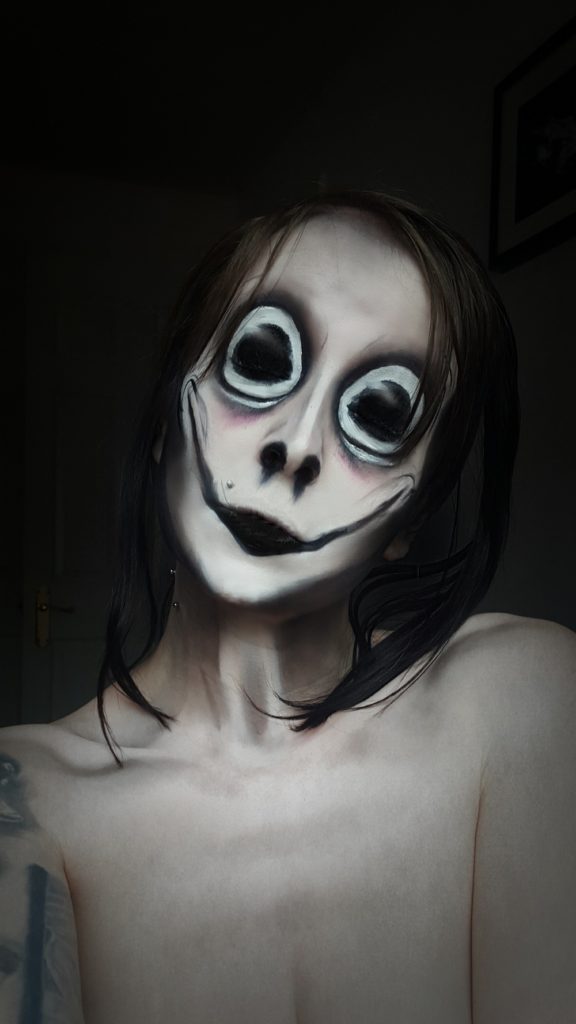 By Alice Bizarre
https://www.facebook.com/alicebizarremakeup/
Alice Bizarre is an SFX make-up artist and film writer, a prop maker and prosthetic sculptor based north of London.Wife of a wolfman and mummy of a baby bat.