Black Stone Cherry Carry On Down The Road…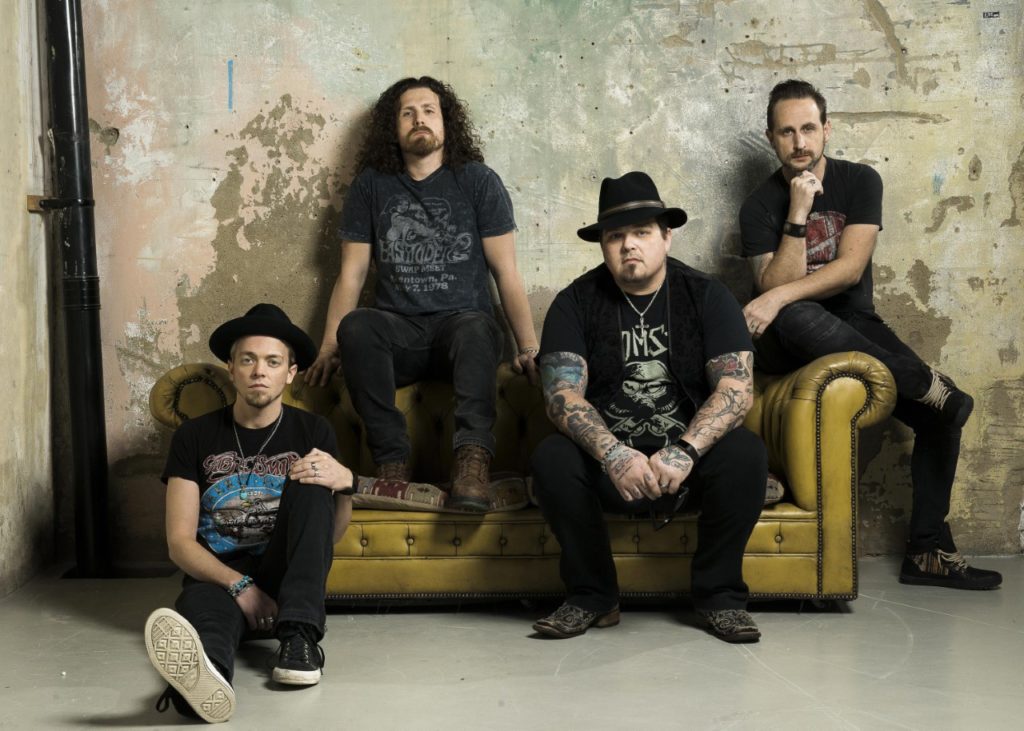 Kentucky's favourite rock sons, BLACK STONE CHERRY have released their brand new video for Carry Me On Down The Road, taken from their current sixth studio album, Family Tree.   Check out the clip here – https://youtu.be/0N4LHA01i5I.  Directed by Mike Rodway and shot on the road with the band over the last year, the video features clips of them on stage at the UK's Download Festival and on the road across Europe and the US.
BSC bassist Jon Lawhon tells us, "If you've ever wondered what it's like or wanted to experience a tour with BLACK STONE CHERRY, the Carry Me On Down The Road music video gives you the coolest and most unique perspective of our touring lives."  Guitarist Ben Wells continues, "Carry Me On Down The Road is one of my personal favourites on the album.  I remember as we were writing it and creating these riffs, I knew we had something unique and different to anything else we had done before.  To me, it's a catalyst song for the overall vibe of Family Tree."
Family Tree (available now via the Mascot Label Group) landed at #7 on the Official UK Album Chart upon its release in April.
Your next chance to catch BLACK STONE CHERRY in the UK is at one of their tour dates below.  Support comes from THE CADILLAC THREE and Mascot labelmates, MONSTER TRUCK.  Check out the tour trailer the Black Stone Cherry and Cadillac 3 boys recorded recently when they played together in the US – https://youtu.be/6e2Ffs3XhS0.
Tickets are available from venue box offices, all usual agents and online via http://www.livenation.co.uk/artist/black-stone-cherry-tickets.
For further information on BLACK STONE CHERRY point your mouse at www.blackstonecherry.com, www.facebook/blackstonecherry, www.twitter.com/BlkStoneCherry, www.instagram.com/blackstonecherryofficial.