Opeth Release Live Video From Garden of the Titans
Swedish progressive metal legends OPETH have revealed another live video taken from their upcoming Moderbolaget Records / Nuclear Blast release, Garden of the Titans: Live at Red Rocks Amphitheater set for release on 2nd November.  Check out the clip for Demon of the Fall here – https://youtu.be/9In0bTUquIc.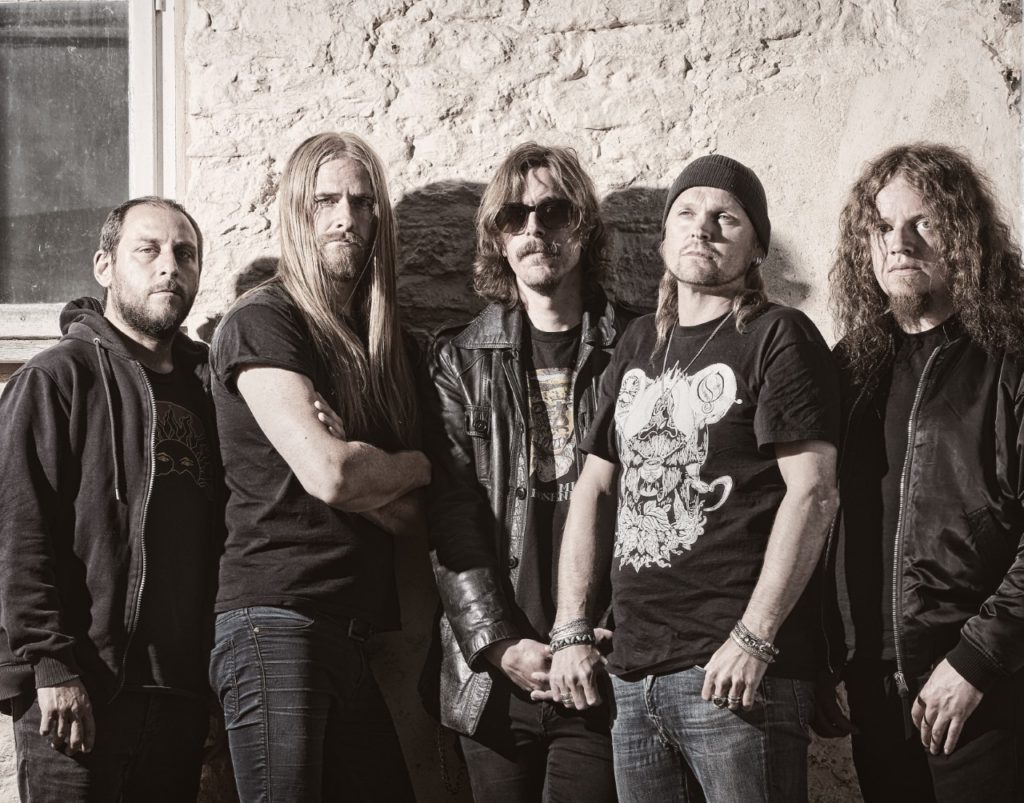 This historic show in the band's career was captured for the DVD, Blu-Ray and vinyl formats during their set on 11th May 2017 at the world renowned Red Rocks Amphitheater in Denver, CO.  Both the DVD and Blu-ray formats also include additional CDs featuring the audio recordings.
You can also watch Sorceress, the lead track taken from the set here: https://youtu.be/cHt4KNTgujQ.  Last week OPETH also announced the release of a limited 10" vinyl of Ghost Of Perdition (Live) on 19th October in 10″ pink sparkle (limited to 700) and 10″ violet sparkle (Nuclear Blast mail order exclusive, limited to 300).  Pre order them now over at  www.nuclearblaststore.co.uk/shop/nuclearblast/products.php?cat=4894, where you can also pick up various editions of the live album/DVD.
Video footage for Garden of the Titans was overseen by The Deka Brothers (Carpenter Brut, The Prodigy) and audio was mixed by David Castillo (Bloodbath, Katatonia).  All versions of the release feature the masterful artwork of revered artist Travis Smith.
Garden of the Titans: Live at Red Rocks Amphitheater track listing:
01.           Sorceress (live)
02.           Ghost Of Perdition (live)
03.           Demon Of The Fall (live)
04.           The Wilde Flowers (live)
05.           In My Time Of Need (live)
06.           The Devil's Orchard (live)
07.           Cusp Of Eternity (live)
08.           Heir Apparent (live)
09.           Era (live)
10.           Deliverance (live)
Always an unstoppable force for uniqueness amid a sea of generic swill, OPETH has been setting the rule book ablaze, and ploughing a uniquely progressive and exploratory furrow for over 25 years now.  Neither conforming, nor exhibiting any desire to be restricted to a single genre, OPETH quite simply, has a time honoured tradition of blowing our minds with both class and forward thinking.  All these years later, nothing and everything has changed once again with their most recent album, Sorceress.
Sorceress is the band's first effort for Nuclear Blast via OPETH's imprint label Moderbolaget Records and was released in September 2016.  For the recording, the group returned to the legendary Rockfield Studios in South Wales – also the birthplace of pivotal releases from Queen, Rush and Judas Priest – where the Swedes had tracked Pale Communion in 2014 with Tom Dalgety.
For more info on OPETH, visit OPETH online at:
www.opeth.com
www.facebook.com/opeth
www.twitter.com/officialopeth
www.instagram.com/officialopeth
www.youtube.com/opethofficial