Nyx Pro Foundation Mixer in White
As someone who has blindingly pale skin, sometimes foundations are just a little too dark for your skin. Finding a product that can lighten your foundation that is high quality and works with a range of tone and shade is very hard, when I was younger I would use stargazers' white liquid foundation which was far too thin to work well as an addition! So today I am trying out the NYX cosmetics Pro Foundation Mixer in white-  £8
When I wear foundation, I use the Illamasqua light liquid foundation in LF 120 (one of the lightest shades with undertones that match my face). In the image below, you can see the swatches before and after the mixer is added, adding a little more each time. The first example is about half the amount of mixer to foundation (1 – 1/2), as you can see it now matches my skin colour! One of my worries is that it would make it very thin which it didn't. Though I think if need to use a large enough ratio that is gets very thin, you're starting with a shade that's too far from your skin colour!
As a makeup artist, I was curious to whether this would work with darker colours as base tones can be very different so I tried it with a ScreenFace foundation in SHINTO – Vlll. Using the mixer with a cream foundation really is the way forward, it thins it just enough to make it more manageable to apply to the skin.  The shade is nice too but white is not recommended for anyone who likes their foundation with warm tones, there are other mixer colours you can buy! This is product is perfect to create a highlight when contouring using the fame foundation or when you can't find the right shade for your vampish skin. Defiantly one to recommend.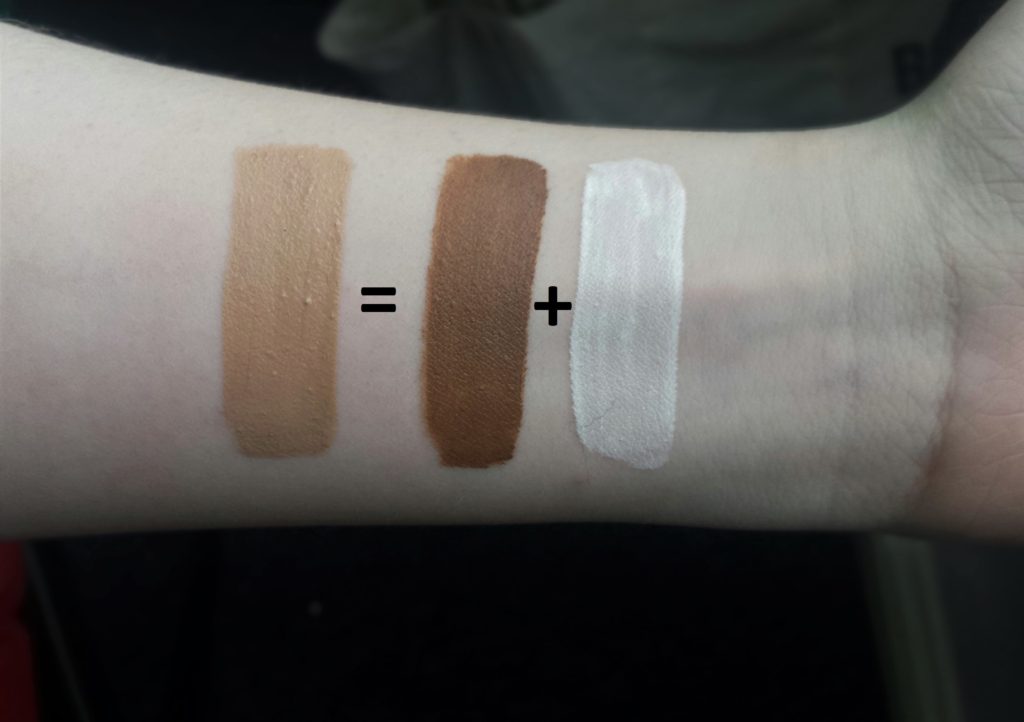 By Alice Bizarre
https://www.facebook.com/alicebizarremakeup/
Alice Bizarre is an SFX make-up artist and film writer, a prop maker and prosthetic sculptor based north of London.Wife of a wolfman and mummy of a baby bat.