Kryolans' Rouge Lip Wheel
Unlike many of our red lip loving readers, I personally don't like to wear red lipstick. That said from a makeup artist point of view, I know how much all you pin up kings and vampire fans and Robert smith lovers value a good product. Here is a rundown of each different lipsticks found in the Kryolan Lip Wheel Rouge #D boasting five section shades and a one red gloss middle.
This is how the wheel looks as advertised on the Kryolan website:
And this is mine! (Yes… I have used it a lot)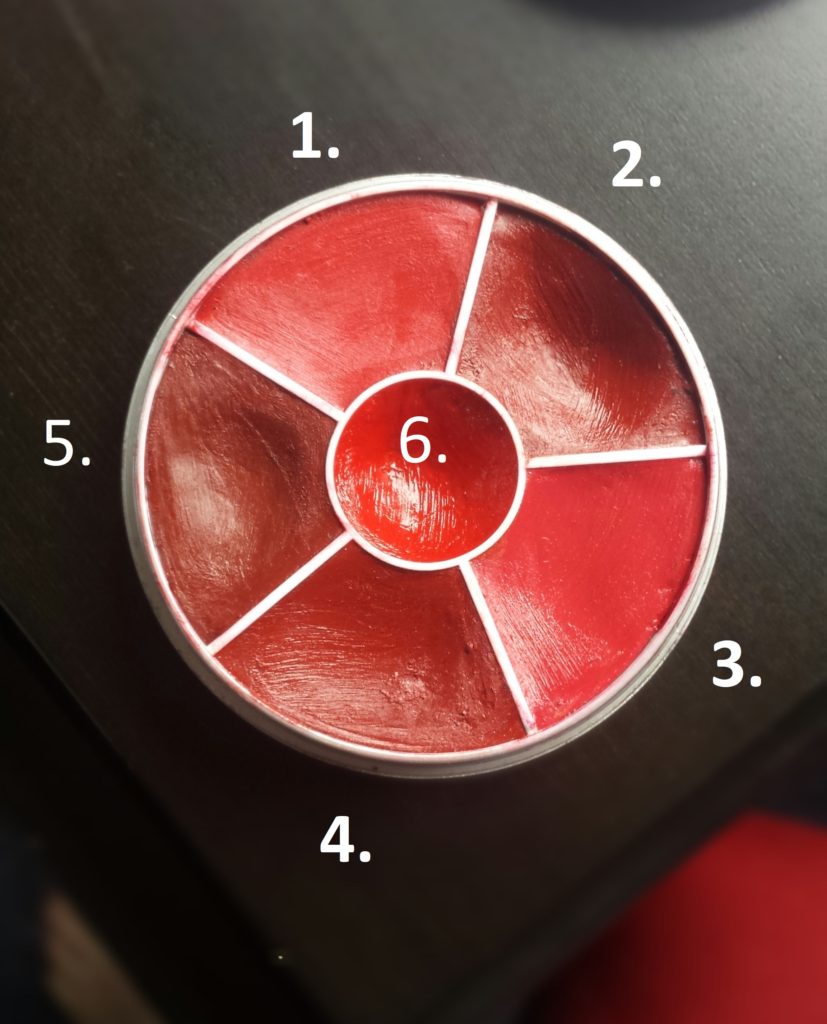 The numbered wheel in corresponds with the numbered swatches
This one comes out as a classic bright bold red, a great allrounder
This is like a darker version of number one with natural warm tones, this comes out a very blood red colour.
This is the pinkest of the bunch yet comes out a deep rich tone for a more sophisticated lip colour
The classic vampish red, this shade is darker and included a slightly browner base tone
The darkest shade in the wheel, the red is slightly more on the plum/purple side!
Less sticky than a regular gloss, this red is the most orange but is a perfect way to finish off your lip colour.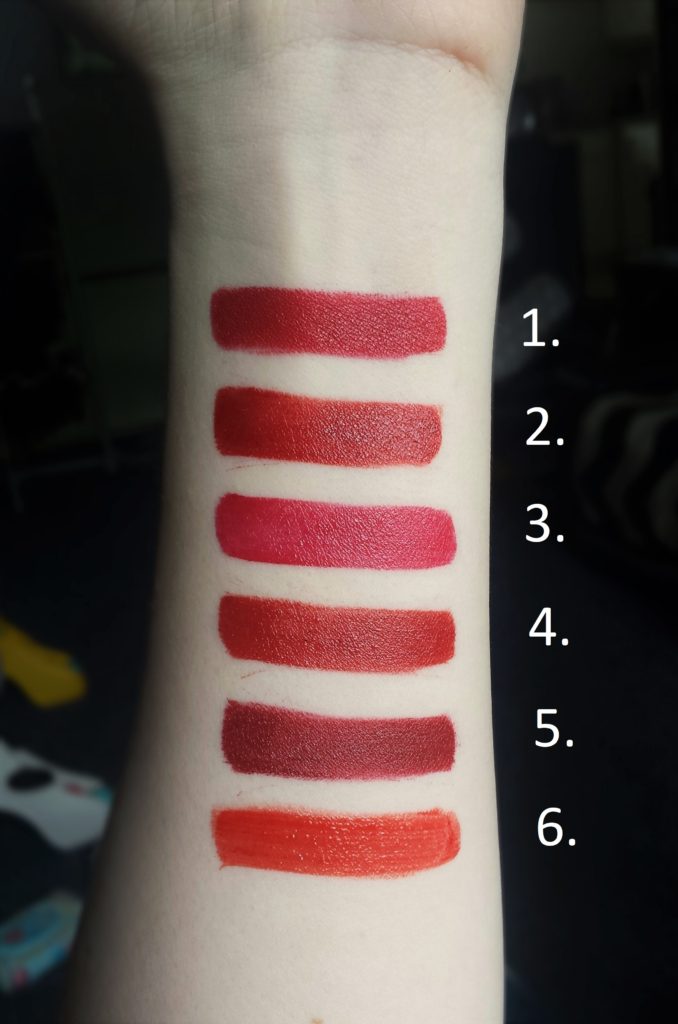 The lipsticks themselves hold very well for regular cream lipsticks. It comes how it is shown so invest in a good lipstick brush for application. If you don't wear red lipstick often then it may not be worth spending the average £25 price tag but if you're a red-lip-oholic or someone who loves trying lots of different looks then its defiantly worth the investment!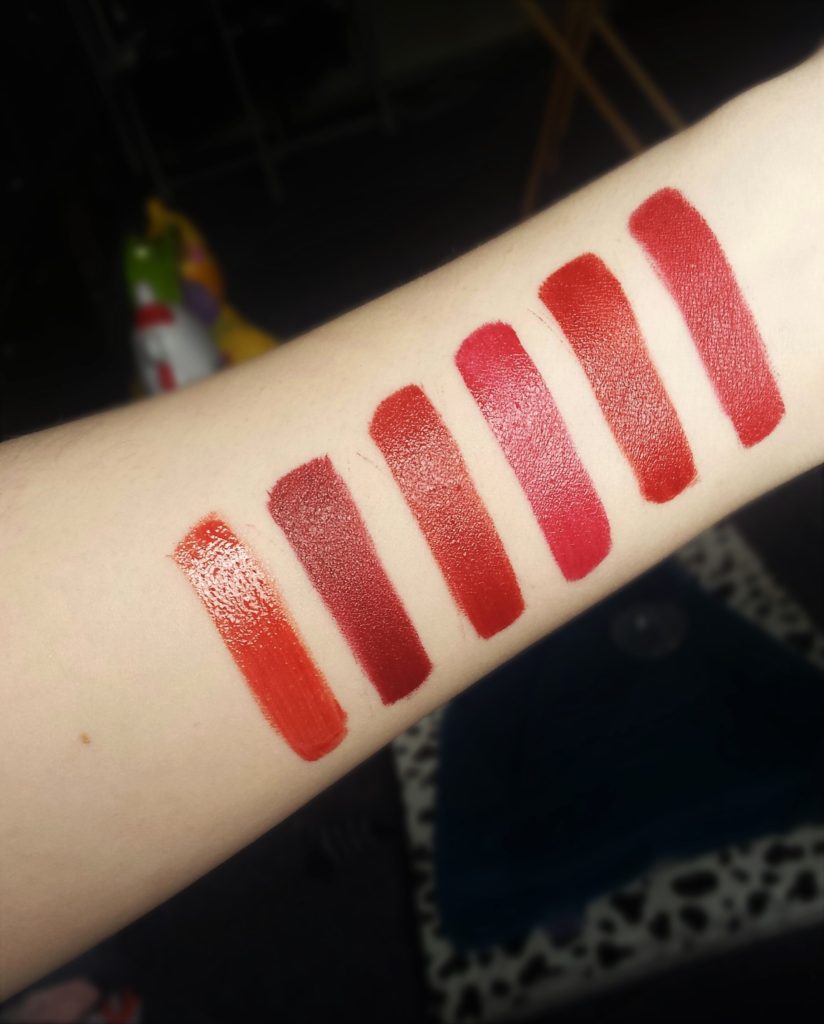 By Alice Bizarre
https://www.facebook.com/alicebizarremakeup/
Alice Bizarre is an SFX make-up artist and film writer, a prop maker and prosthetic sculptor based north of London.Wife of a wolfman and mummy of a baby bat.