A dark rainy night seems apt for tonight's show , there's something magical about the rain and tonight's headline act are a magic all of their own. Starbenders finish their run of UK headline shows in our capital.
First on stage tonight is Alien Blaze. A confident performer with plenty of attitude, she takes to the stage and gives us a dose of her eclectic edgy style. There's a moody air about her as she struts around the stage, and a vulnerability too, She asks the audience to jump with her and reaches out to them with roses making sure to stay connected throughout her set. There is a slight hesitation from the singer songwriter, but she states later in her set that she has been unwell and so perhaps this is why she isn't quite on her finest form, but nonetheless she powers through and her vocal is still impressive. This feels like retro and new all at once, which fits in well tonight. All in all it is a fun set and the room is suitably warmed up for the main event.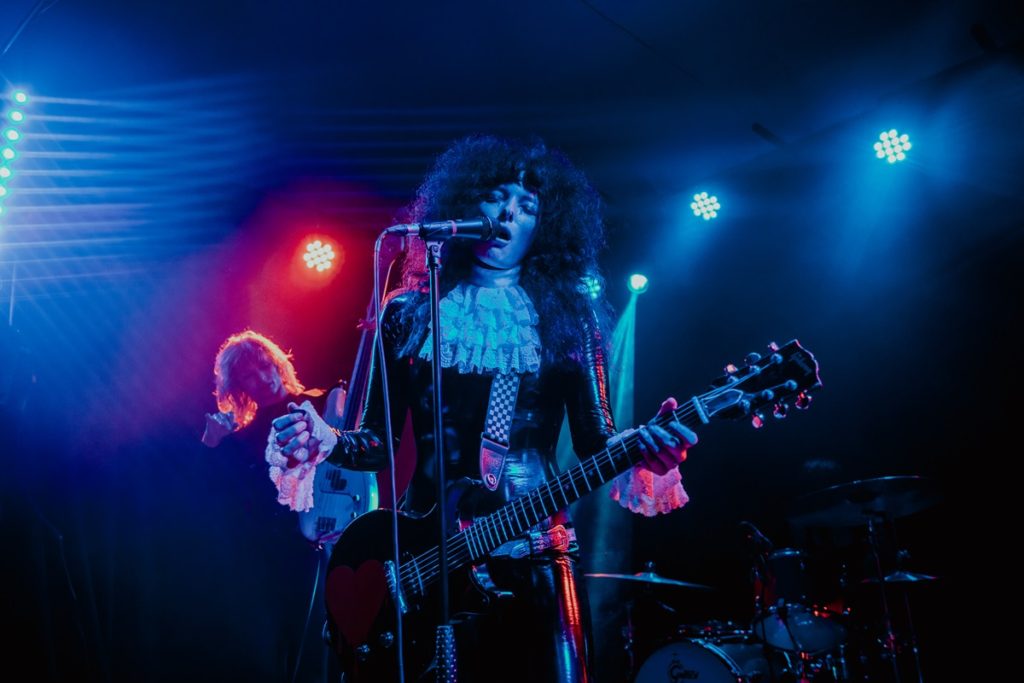 Headliners tonight Starbenders have only travelled to our shores once before and that was earlier this year in support of Palaye Royale – the singer of whom collaborated with them on a track on their debut album 'Precious'.
Tonight they are winding up their very own tour in support of brand new album and it has been wonderful – and not surprising- to see how well received they have been on this run. The foursome from Atlanta bring a lot to the table, or should that be altar? They are mesmerising to watch and beautiful to listen to and vice versa! Emerging through the smoke singer Kimi Shelter, dressed head to toe in black latex and wielding a guitar emblazoned with bleeding heart, kicks the set off with 'Blood Moon' showcasing perfectly their versatility mixing punk rock, glam and metal as Kimi's vocal range astounds. It may be cold and rainy outside but inside the intimate venue the heat is rising! They power through a 19 track set list delighting all in attendance. The chemistry between all four members is wonderful to witness and Kimi interacts with the crowd often. She asks if there are any witches in attendance before 'Bitches be Witches' to which there was an excitable response – of course there are witches here tonight, we are drawn to the band like moths to a flame! I said when I saw these guys earlier in the year they could easily be headlining shows and that when they were I'd be in the front row cheering them on and here we are! They definitely have the whole room enthralled and fully immersed in their wonderful world of glam, punk, rock and roll and magic. The sky is the limit for Starbenders and their rocket ship is well on it's way.
Check out new video for 'The Game' here https://youtu.be/Cx0Tj24RpYs?si=yu0i0ZH9kMj_EnE7
Review and Photos: Rebecca Bush
Alien Blaze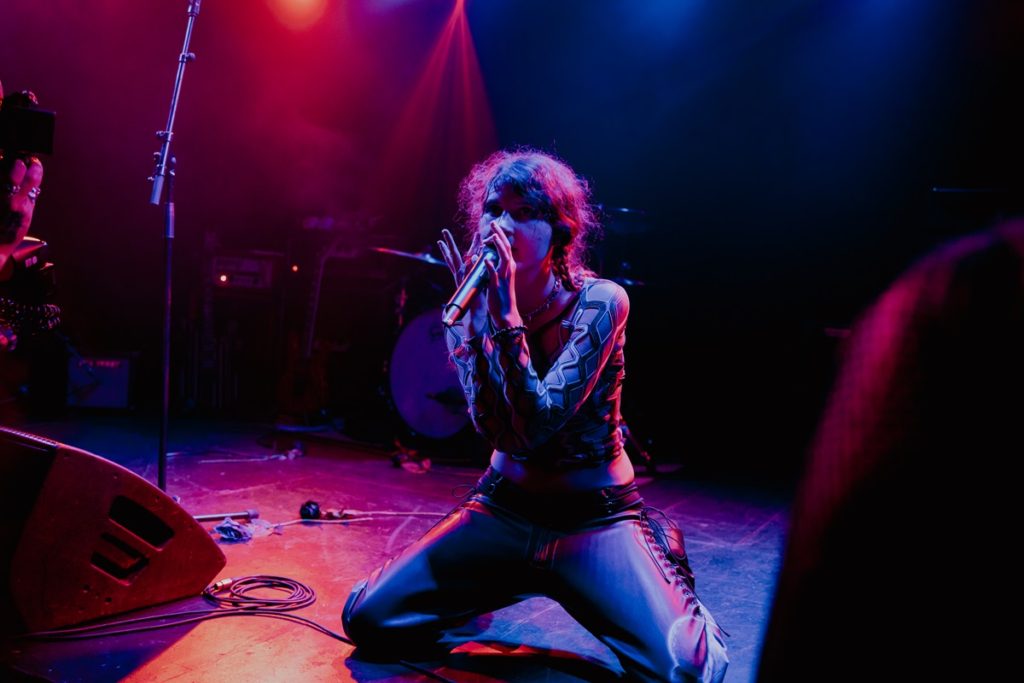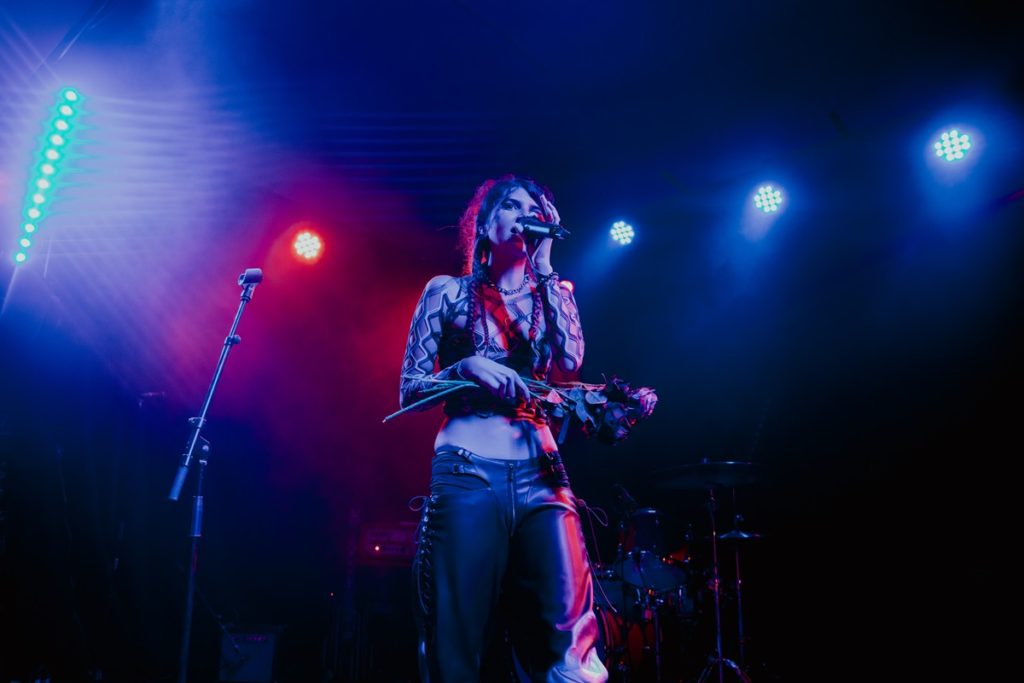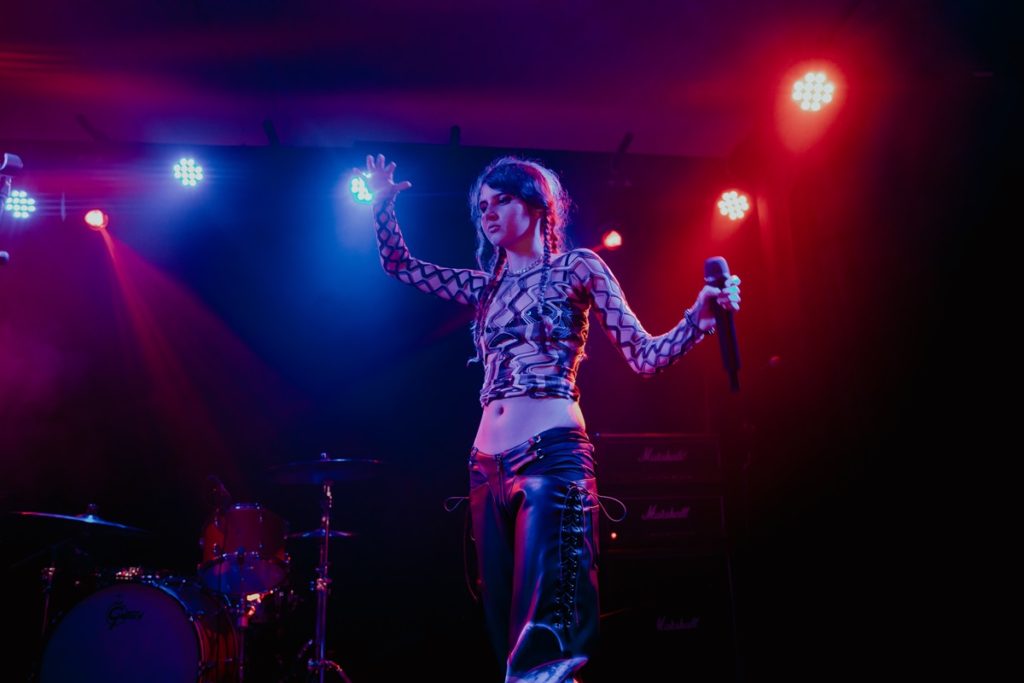 Starbenders