Millie Manders And The Shutup
& Ramonas Tea Party
@ The Joiners, Southampton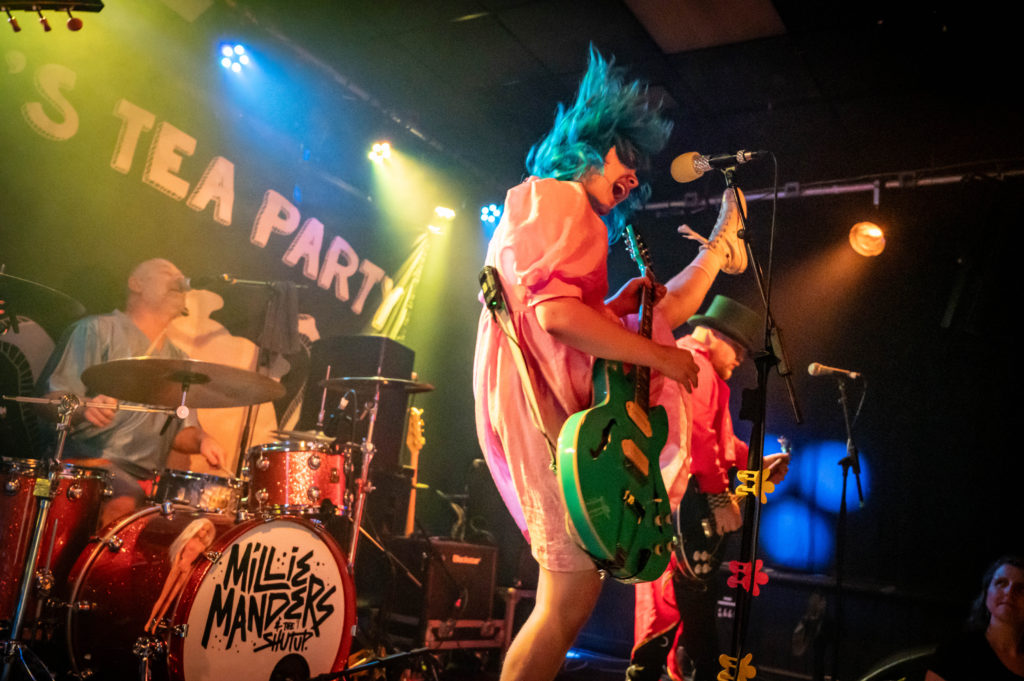 Norway – a place best known for its Seafood, Oil and Gas exports and the early home of Black Metal. It's safe to say that we can now add Ramonas Tea Party to the list. From the get-go the four piece are a blurry colorful cyclone of pogoing pop punk rock and you are immediately drawn into the party. With infectious and communicable shake your hips songs like '100 Washing Machines', 'Bacon Snacks' and 'British Tea Isn't Even British' it's a captivating sound and their latest single 'Empty Pool' is a superb track with real depth and a great place to get acquainted with the band musically. Dressed like a grungy 90's riot grrrl pretty in pink vocalist Ramona leads us through the show excitedly introducing her band who were Christopher on guitar, Espen on Bass and her dad Lutz who was on drums. The quartet effortlessly win over the crowd with their vigor and positivity which doesn't waver for a single second giving us all a very special performance that shows real promise for the band's future.
It's always a treat visiting The Joiners which is historically a fantastic independent venue where you are guaranteed a decent friendly night knowing that so many legendary bands have played here, and its chilled environment allows for the fans and bands to mingle over at the merch tables while others grab a drink from the bar with a welcomed sizeable gap in between the two bands on tonight's bill.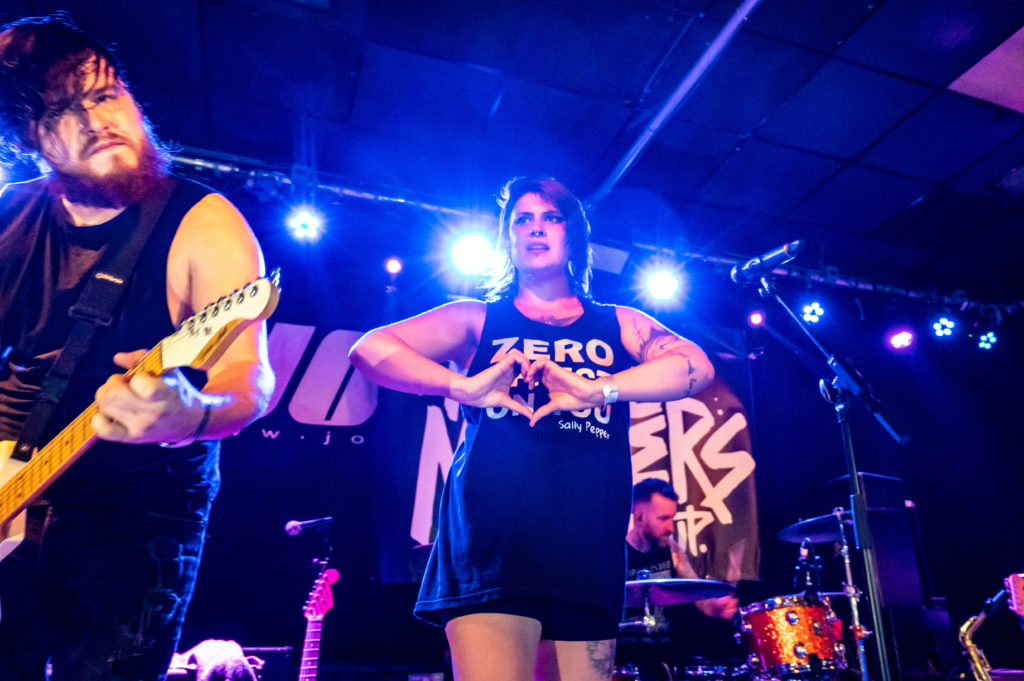 Millie Manders And The Shutup need no introduction as the band hungrily launch straight into their latest single 'Shut Your Mouth' which is a powerhouse anthem that needs to be added to your playlist immediately. The crowd knowingly strap in for the show as we're all taken through an emotional rollercoaster of fine-tuned infectious punk rock that is on the ferocious, feelgood, fun and political side. Having the ability to sandwich the more serious songs with solemn messages like upcoming single 'Me Too' that came with its own rape trigger warning and a segway raising awareness about the dreadful treatment of Palestinian people in between the ones that make you dance and sing your heart out like 'Here We Go Again' and 'Not OK' complete with live Saxophone is a true art. Millie and her cohorts have so many wonderful traits and talents amongst them that are actively displayed tonight that it's easy to see why the band have justifiably earnt the respect and hearts of their fanbase. With a hefty touring schedule to follow things seem incredibly positive for the friendliest band who deservedly attract such loyal fans, they deserve the world.
Review By Nickie Hobbs
Photos By Alienation Photography
Ramona's Tea Party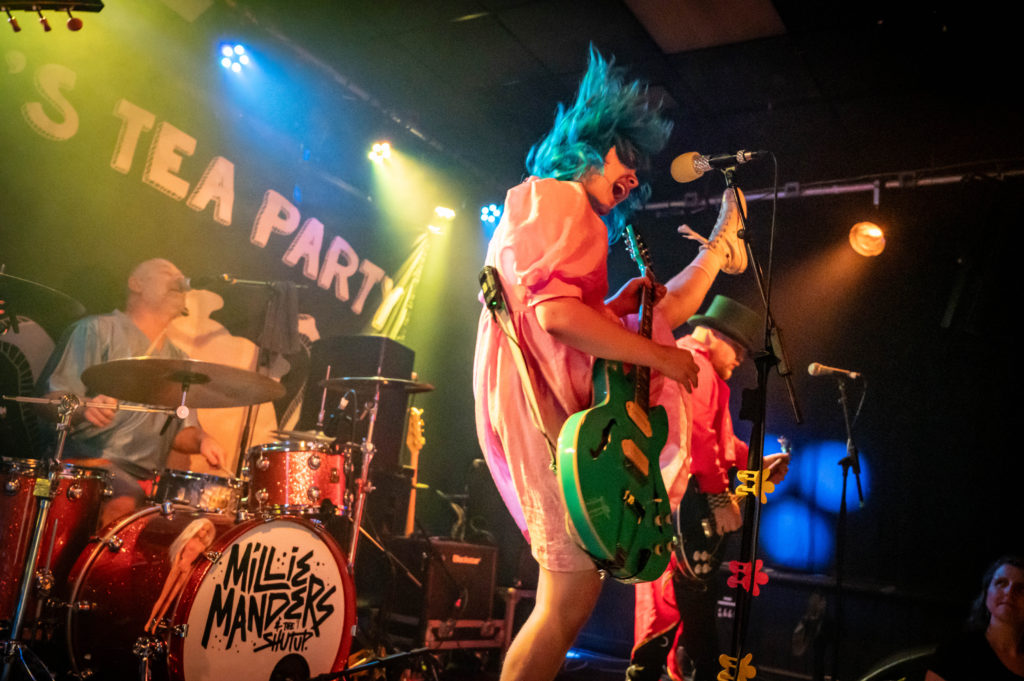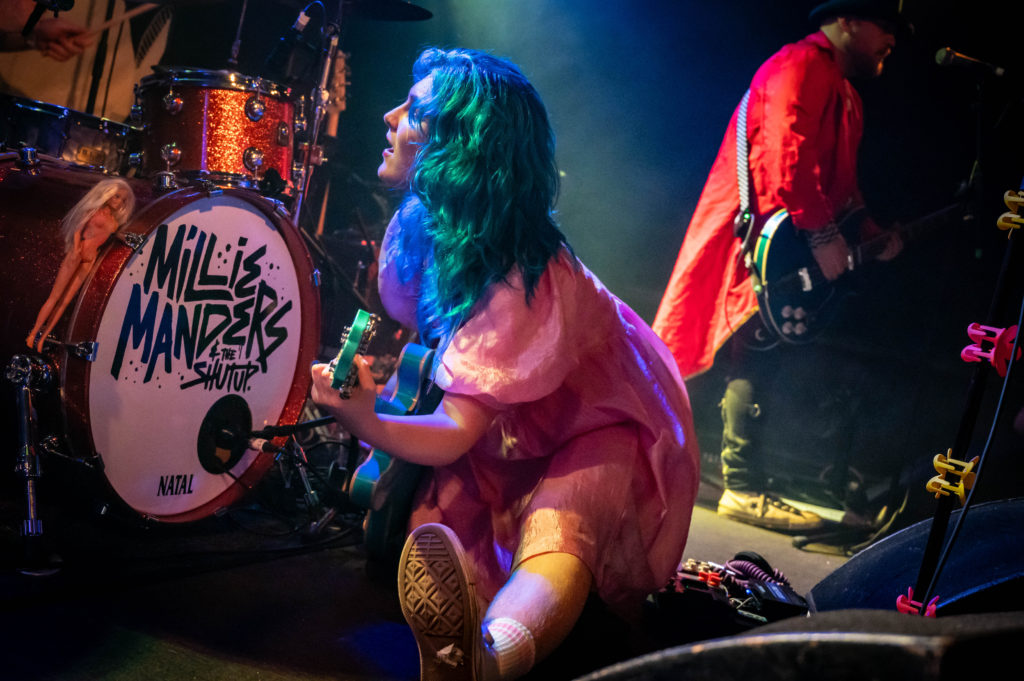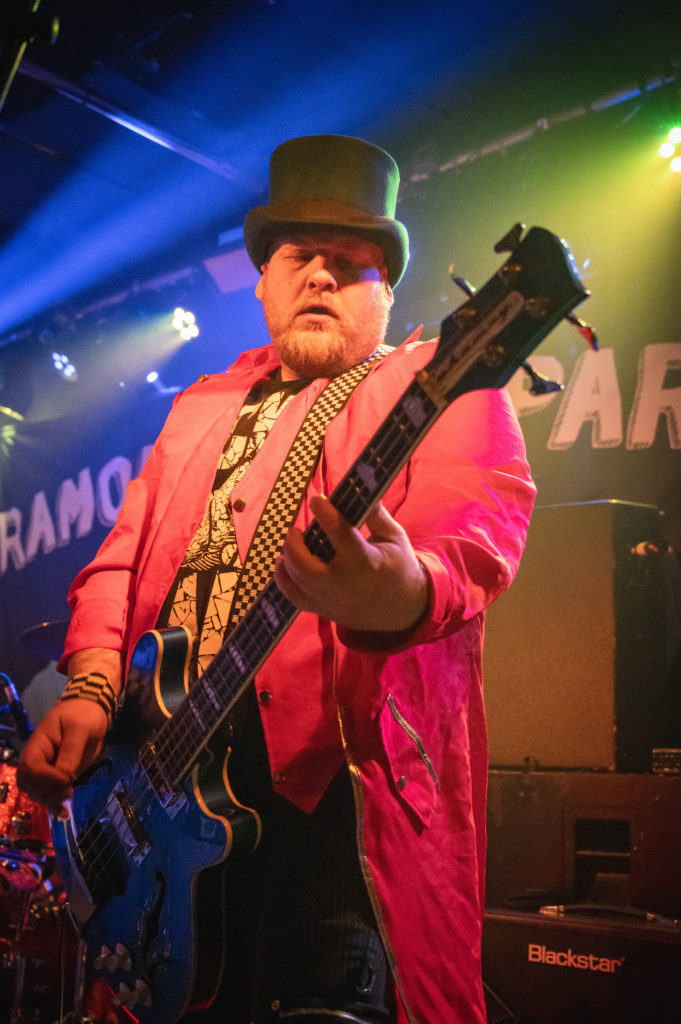 Millie Manders And The Shutup