Invasion Earth – Re-Release (Original Release 2016)
Invasion Earth follows a group of addicts who have gone to a remote therapy location to combat their problems and avoid prison called "Rough it out Rehab" with a TV journalist set out to expose it for the 'scam' he thinks it is.  All this after an explosive opening scene with chases, scientists and the prediction that aliens will arrive to Earth in 3 months' time.  The film is advertised as a Science Fiction Thriller but it is a lot more of an independent drama with a little science fiction . This isn't a bad thing at all but it is misleading as most the film is focused on developing stories of each rehab participant rather than action, thrills and aliens.
A number of scenes were really well written and included enjoyable realistic 'banter' but other scenes were the complete opposite with unnecessary lines and unrealistic character moments. That said, the script was well delivered by the majority of the cast throughout and the swearing actually felt natural (which is such a personal pet peeve because it's often feels so forced in independent movies). The pacing of the film was really off which meant the quality scenes were wasted; either being put in far too early or in the middle of chaos. The impact of them gets lost and doesn't allow the viewer to experience the character development in a realistic way.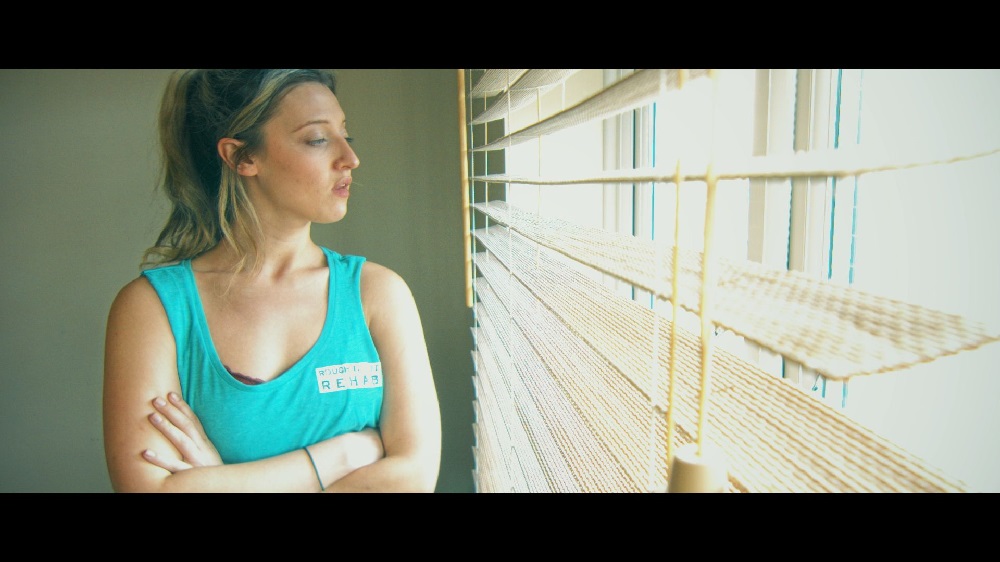 The use of lights to indicate the aliens was very reminiscence of Close Encounters and worked for the film (and is a very good and effective trick when you have a low budget). The audio was slightly off from time to time, especially in echoey corridors and rooms. The score written by Jon Bentley worked well and gave the films' opening and end a much greater impact. The addition of moving cameras and quick shots works well for the more violent special effects but the make-up (or maybe the lighting) is incredibly disappointing in a pinnacle scene for one of the characters. And no, we are not going to be talking about why the alien was wearing platform shoes…
Overall Invasion Earth has solid ideas and so much potential to be a really good British sci-fi drama but it needs a lot of work. If you are a fan of the British indie film scene then give this a shot, just don't expect aliens throughout.
Directed by James Twyman, the cast include Charlotte Gould, Phoebe Delikoura, Tony Fadil, Jon-Paul Gates, Nigel Thijs, and David Shaw and is now available On Demand and DVD from Midnight Releasing.
Trailer:
[youtube width="800″ height="600″ video_id="q8-IzaQvLRM"]
By Alice Bizarre