THE BIRTHDAY MASSACRE : Diamonds UK Tour 2021 – autumn 2020 Dates Rescheduled Due To Ongoing Covid-19 Crisis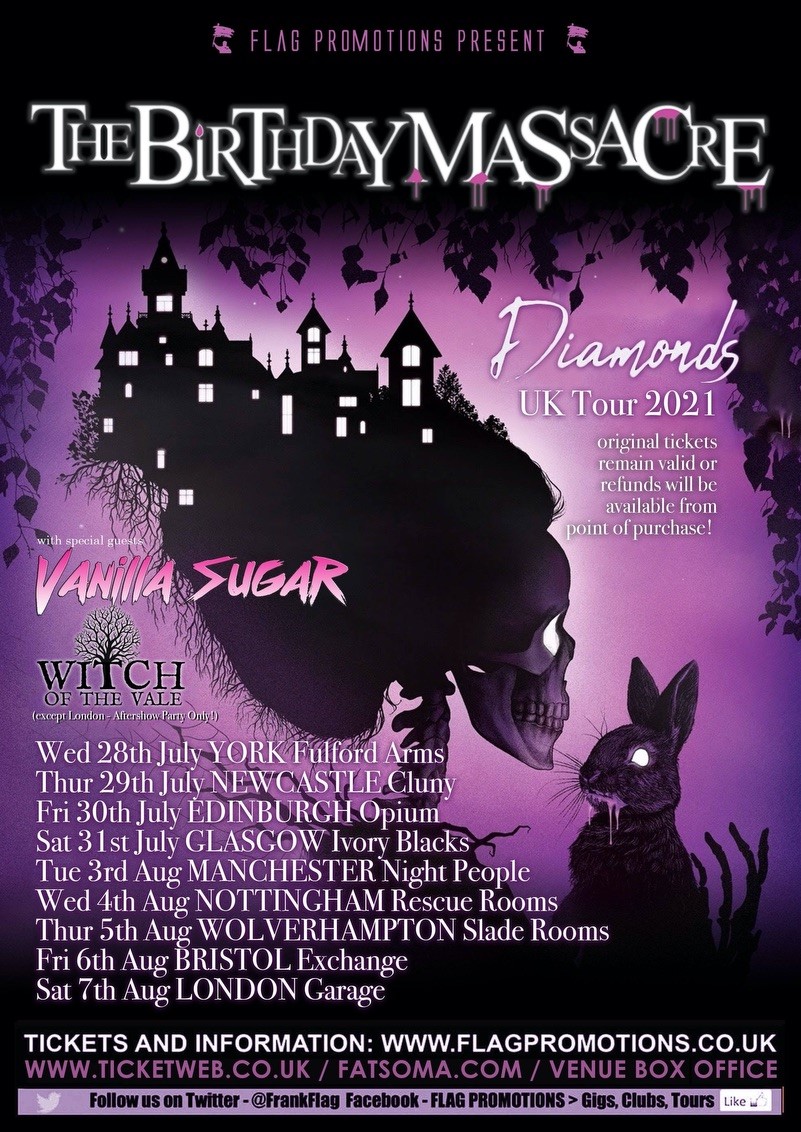 THE BIRTHDAY MASSACRE
DIAMONDS
UK TOUR 2021
28.07.21  YORK Fulford Arms
29.07.21  NEWCASTLE Cluny
30.07.21  EDINBURGH Opium
31.07.21  GLASGOW Ivory Blacks
03.08.21  MANCHESTER Night People
04.08.21  NOTTINGHAM Rescue Rooms
05.08.21  WOLVERHAMPTON Slade Rooms
06.08.21  BRISTOL Exchange
07.08.21  LONDON Garage
tickets and information
flagpromotions.co.uk / ticketweb.co.uk / fatsoma.com
Due to the ongoing Covid-19 crisis, Canadian post-punk goth act The Birthday Massacre have been forced to postpone a November 2020 UK tour to promote their new album, 'Diamonds', which was released in late March. All nine shows have now been rearranged for the summer of 2021, as per the itinerary above.
The tour will be the first opportunity for UK fans to see two recently installed group members, drummer Phil Elliott and bassist Brett Carruthers, perform with the band. Carruthers is also the frontman of fellow Toronto-based act A Primitive Evolution, who released an excellent album of industrial tinged rock entitled 'Becoming' on Metropolis Records in 2018 and have remained an ongoing concern.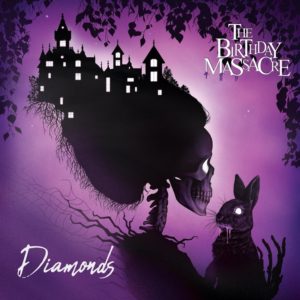 DIAMONDS the album out now [Metropolis Records]
"Glittering post punk and eighties goth influenced mega ballads"
VIVE LE ROCK
"Night time songs that need to be played at volume, this album will happily tuck in between All About Eve and Sisters Of Mercy ****"
NARC.
"A blissful slab of elegantly executed electro"
ROCK AND ROLL FABLES
"Entertaining, riveting and memorable"
SPUTNIK MUSIC
"Diamonds is a gem"
BLOODY GOOD MUSIC
An exciting series of dark and light moments, 'Diamonds' explores themes ranging from heartbreak to anguish and from lust to love. From the epic and majestic opener 'Enter', with its pounding bassline and soaring guitar textures, to the chugging guitars of 'Run', the propulsive beats of 'Mirrors', right through to the contemplative and highly atmospheric album ending 'Parallel World', 'Diamonds' is a consistently cohesive album that highlights the instrumental and vocal prowess of The Birthday Massacre. Set apart from other post-punk contemporaries by their distinctive soaring synths and guitars paired with Chibi's beautiful familiar and reassuring vocals, the group have mastered the art of balance. Exploring darker registers, their songs dare to peek into the depths and look around, while simultaneously offering hope and joy…and, with their pounding beats and rhythms, an invitation to dance.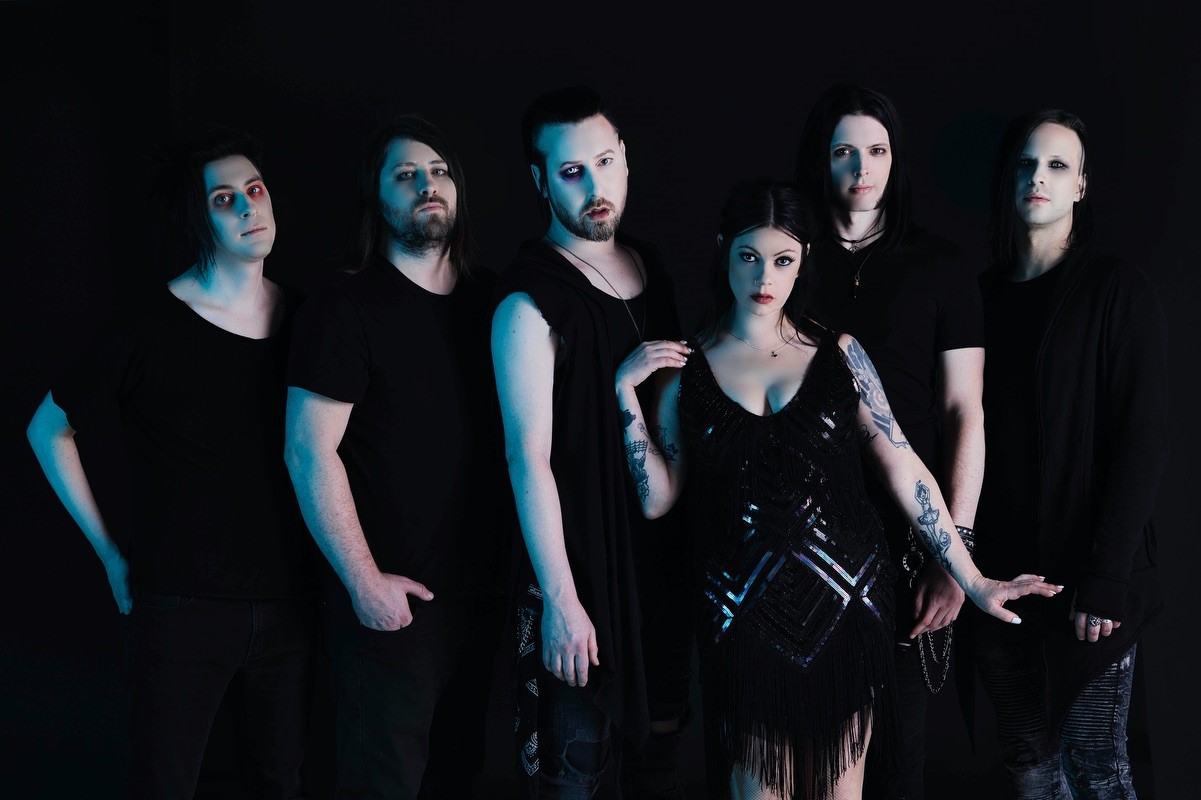 THE BIRTHDAY MASSACRE
Chibi – vocals
Rainbow – guitars, programming, vocals
Falcore – lead guitar
Phil Elliott – drums
Owen – keyboards
Brett Carruthers – bass