The Big Dirty's New Album "The Sex" Released July 17th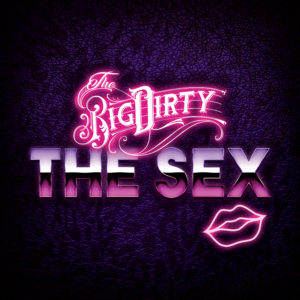 Northampton Quartet Release New Album & Video For 'Sensual Lover'
Northampton based rockers The Big Dirty have released their long-awaited new album "The Sex" today (July 17th)! On the run up to the album's release the band also released their latest video for the track 'Sensual Lover' which premiered on Kerrang! Radio in the UK.
The video for 'Sensual Lover' can be found here:
https://www.youtube.com/watch?v=A7iA4h9CiUQ
On the new video, the band had this to say:
"The song will drip into your ears like something you know has no place being there. Even though you know it's wrong it feels so right. Sensual, sublime, sultry. Just what you need when it's time to get down and dirty.
'Sensual Lover' will make you feel like warm thick melted chocolate is getting licked off your body, the further in you go the closer the tongue gets to the good parts"
Describing their sound as "sex rock", the Northampton rockers music does exactly what it says on the tin and you can hear it on "Dirty Rider".
So why are they called The Big Dirty? They wanted a name that left no confusion to what they're are all about. Big, loud and larger than life. Dirty…. Well listen to the music and you'll see why.
They formed in 2018 with a common goal of revitalising the Sleaze Rock genre with beefy riffs, pumping drums, face melting guitars and vocals so catchy they'll be forever stuck in your head, they're paving the way for the resurgence of sleaze rock.
"The Sex" has garnering great interest and support from their ever-growing fan base and industry professionals alike. It marks a new maturity in their collective songwriting and has been painstakingly recorded and produced for a full, rich and clear sound.
Social media links: Facebook | Twitter | Spotify