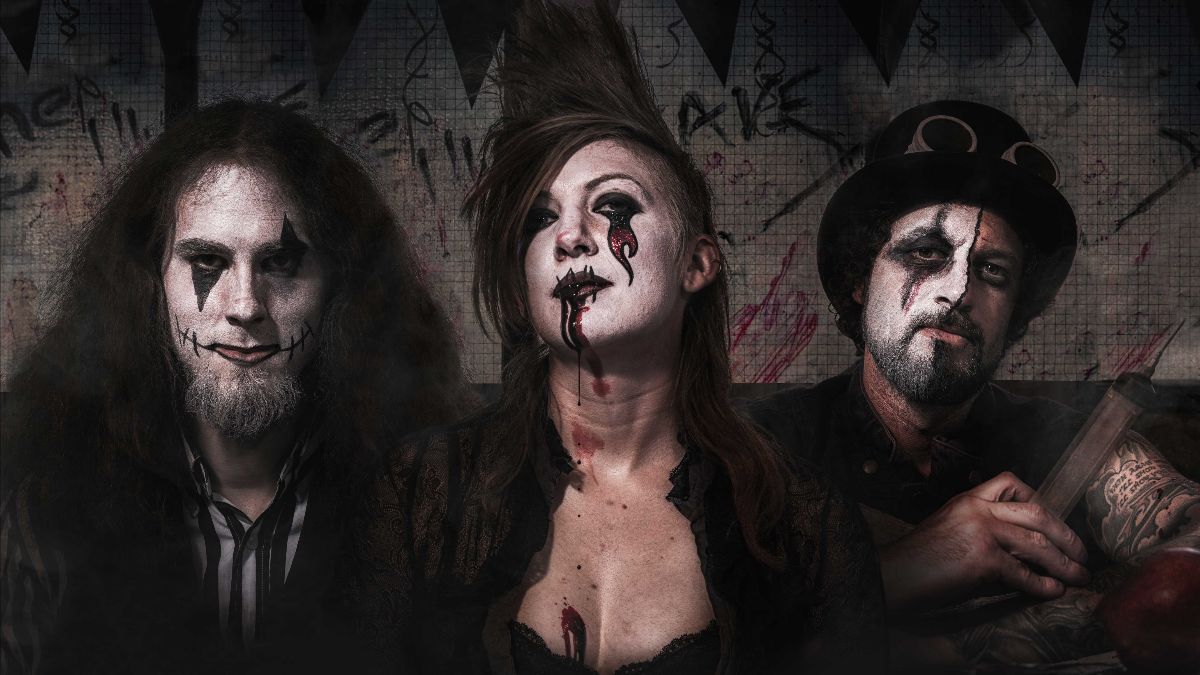 WARD XVI Sign To Metal Rocka Recordings!
Details released for upcoming album!
Ward XVI are proud to announce their signing to Metal Rocker Recordings, a sister label to Off Yer Rocka Records by Hard Rock Hell, releasing the first album on the label that was revealed earlier this year.
"We've been talking with the Label for several months about the next album and our vision, which we are very passionate about and absolutely want to surround ourselves with people who not only feel the same, but also how we can work together to push each other to another level. From early on we were encouraged by the passion and enthusiasm that John brought to the conversation, and his vision for where he wants to take Ward XVI."
John Ellis, Director of Media, label, Chic Festival and Off Yer Rocka Recordings:
"It is with great pleasure that we can announce our first signing to Metal Rocka Recordings are the incredible Ward XVI. For the uninitiated, Ward XVI are a superb hard 'n' heavy band from the north-west of England that expertly balance a perfect blend of rock with the theatrical beauty and intensity of your favourite classic metal bands.
The band have a stellar reputation as one of the UK's best live acts and their shows are a sensual and frightening treat for the eyes and ears. Ward XVI's first release for Metal Rocka Recordings is the follow up to the eagerly awaited and critically acclaimed to 2017's "The Art Of Manipulation',
Metal Rocka Recordings and Ward XVI cannot wait for you to hear the next chapter of Psychoberrie's strange and terrifying tale, the album will be available on September 25th 2020!"
WARD XVI can also reveal details for their next album…
"We're very excited to bring you the sequel to our debut with our second album, 'Metamorphosis', which continues the story from 'The Art of Manipulation', following a central character.
Our first album was released three years ago and we've been performing those songs for over five years, so we were desperate to get the next chapter written. We faced some challenges as a band due to touring and line-up changes and it became too difficult to sit and write and took longer than anticipated, so we removed ourselves from the normal gigging scene which felt a gamble at the time as it is easy to be forgotten, but it was a step that had to be taken to complete the writing.
We are a lot more confident about who we are with our sound and as a performing band compared to the first album, and as the line-up had changed somewhat, the decision-making process was much more straightforward, less forced and less stressful. The concept for a whole series of albums has been planned way before the release of our debut, and so writing and recording at home we were able to compose tracks that fit into the concept, and we were free to progress sonically without pressure – other than what we put on ourselves. We faced challenges head on and as a result we're very excited to offer our inmates and new fans the next chapter.
Once the demos were complete, we again booked our time at Edge Recording Studios in Macclesfield to work with our producer-Mark Winterburn. This man is a genius and very much one of the band. He gets us, he's not worried about challenging each of us or developing tangents to songs that we had not thought of. We were far more prepared for the studio this time around so it was more controlled and less stressful. The 'Metamorphosis' sessions took ten continual days of recording from around twelve hours a day to get wrapped up. It all seemed very natural and didn't feel like 4 years had passed since we were last there. Unlike the 'Art of Manipulation' sessions, we had the bonus of not having to camp in beer gardens and car park floors for two weeks, as we had the baby with us."
'Metamorphosis' will be the darkest but probably the most important piece of the jigsaw detailing the making of the serial killer we came to both love and fear during the first album. We've challenged ourselves musically and theatrically with this next release.
Psychoberrie, Lead vocals.