The Fangs Of The Dodo's Cinder Launches Make-Up Tutorial Collaboration With Stargazer.
"I enjoy the heat of the spotlight, and singing lead in Hung By A Thread gives me that. That huge guitar riff with the vocal top line will have you hanging on my every word from start to finish. The world needs more blue."
– Cinder
Heavily inspired by iconic supervillain tropes of Marvel and DC fame, five otherworldly individuals known as The Fangs Of The Dodo have finally hatched their latest criminal plot, a brand new EP titled 'The Curtained Sleep'!

In support of the new EP, Fangs' femme fatale Cinder has teamed up with Stargazer make-up to demonstrate how she creates her character using their products.
View the full make-up tutorial video on Youtube HERE
Cinder says this about the collaboration
"I've been using this brand for years, in fact the first time I dyed my hair entirely blue was using Stargazer's Azure Blue eight years ago. Now i've been using Stargazer Products constantly since "Cinder" was first created three years ago. I've tried a lot of different products since our first gigs, learning what is gig-proof and what isn't, and now I swear by this routine and this brand. We've shot music videos on the hottest day of the year and played some sweltering gigs, but the makeup always survives it in perfect condition. I'm so grateful to Stargazer for this opportunity to collaborate and make this tutorial."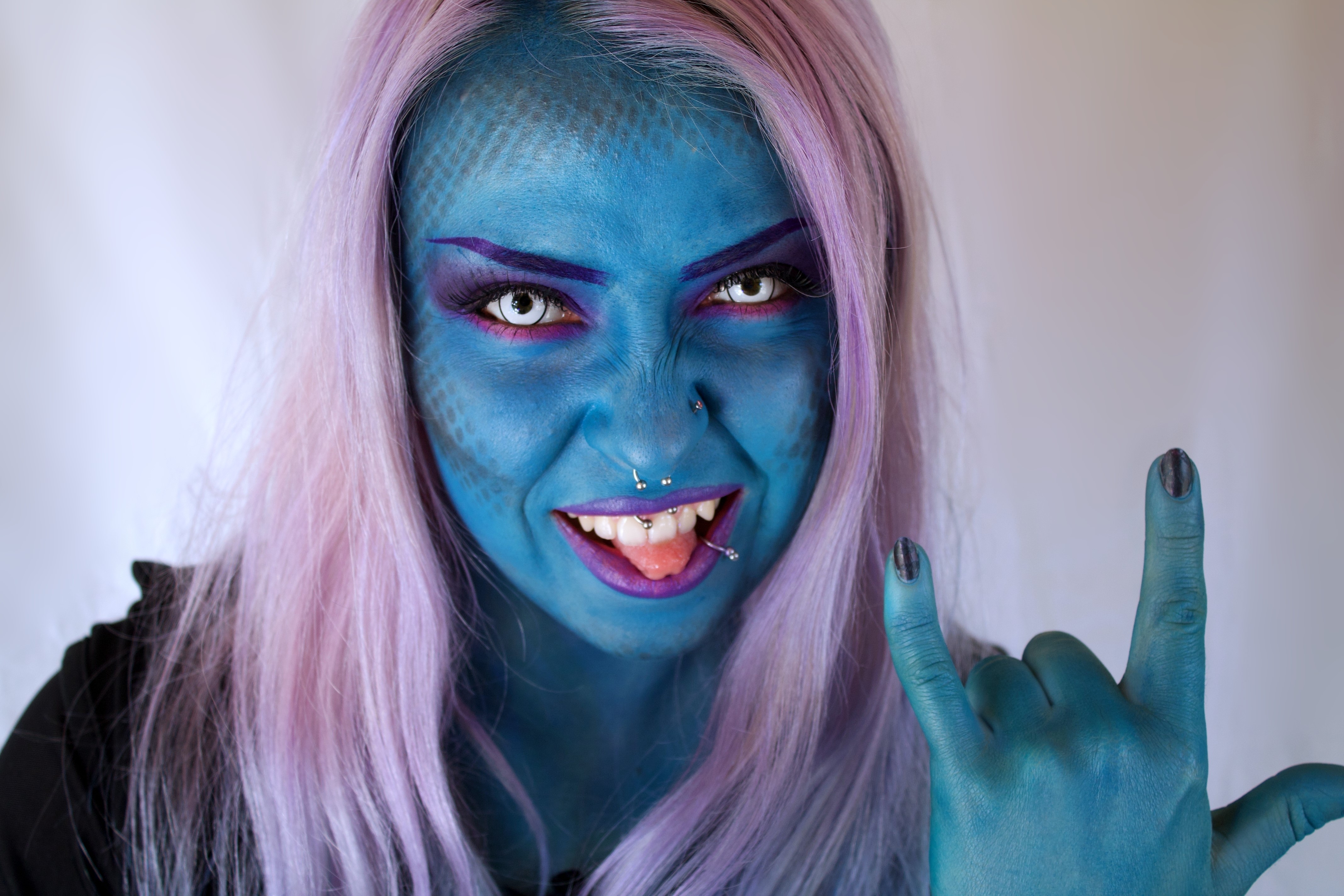 This is Cinder from The Fangs of the Dodo showing you how she gets ready for the stage.
Stargazer products used: – Cream Primer – Fixing Spray – Loose Powder (White) – Volumizing Extra Black Mascara – Eye Pencil (Black) – Semi-Permanent Black Eyeliner – Semi-permanent lip liner (Purple) – Blue Eyeshadow (Shade Aqua) – Black Eyeshadow (Shade "Black") – Pink Eyeshadow (Shade Fuschia) – Purple Eyeshadow (Shade "Purple") – Pro Foundation – Shade "Translucent" – Lipstick (Shade 130 and 145) – False Lashes (Lash 17) – Azure Blue Semi-Permanent Hair Dye
Stargazer Website: https://www.stargazer-products.com
Recently released as the band's latest single, 'Hung By A Thread' sees The Fangs of the Dodo's femme fatale, Cinder, take the spotlight at the EP's midpoint. delivering an almost heartfelt discussion about the voice that keeps you tethered during the storms of life.
On the release of 'The Curtained Sleep', Cinder comments:
"We took a lot of time deciding how to put together an EP that gives people a strong example of our sound along with pieces of our story, and "The Curtained Sleep" does exactly that. It's got fiery hooks and heated grooves, as well as melancholic themes that kindle the need for more…and we will always provide."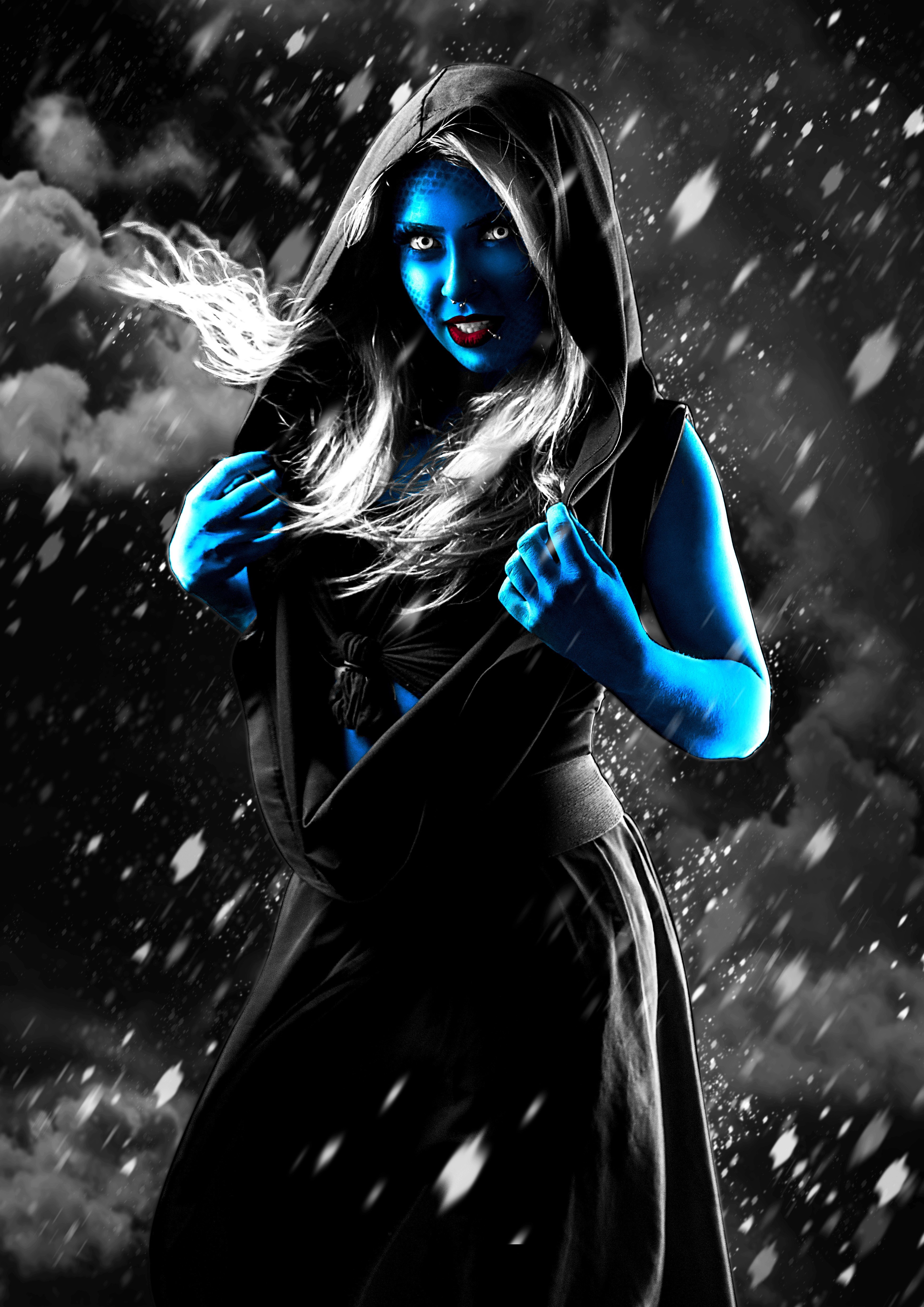 Harboring a gothic art-rock sound that will intoxicate fans of My Chemical Romance, Them Crooked Vultures, Fall Out Boy and Creeper, The Fangs Of The Dodo's latest EP boasts a highly re-playable collection of songs that will have listeners singing along in no time!
The Fangs of the Dodo's 'The Curtained Sleep' EP is available to stream and download now via Spotify and the band's website.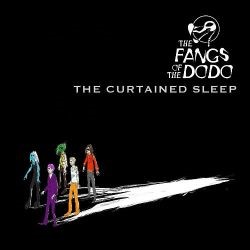 TRACK LIST
1. Crime Of The Century (Watch on YouTube)
2. Safe
3. Hung By A Thread (Watch on YouTube)
4. Home?
5. The Cause