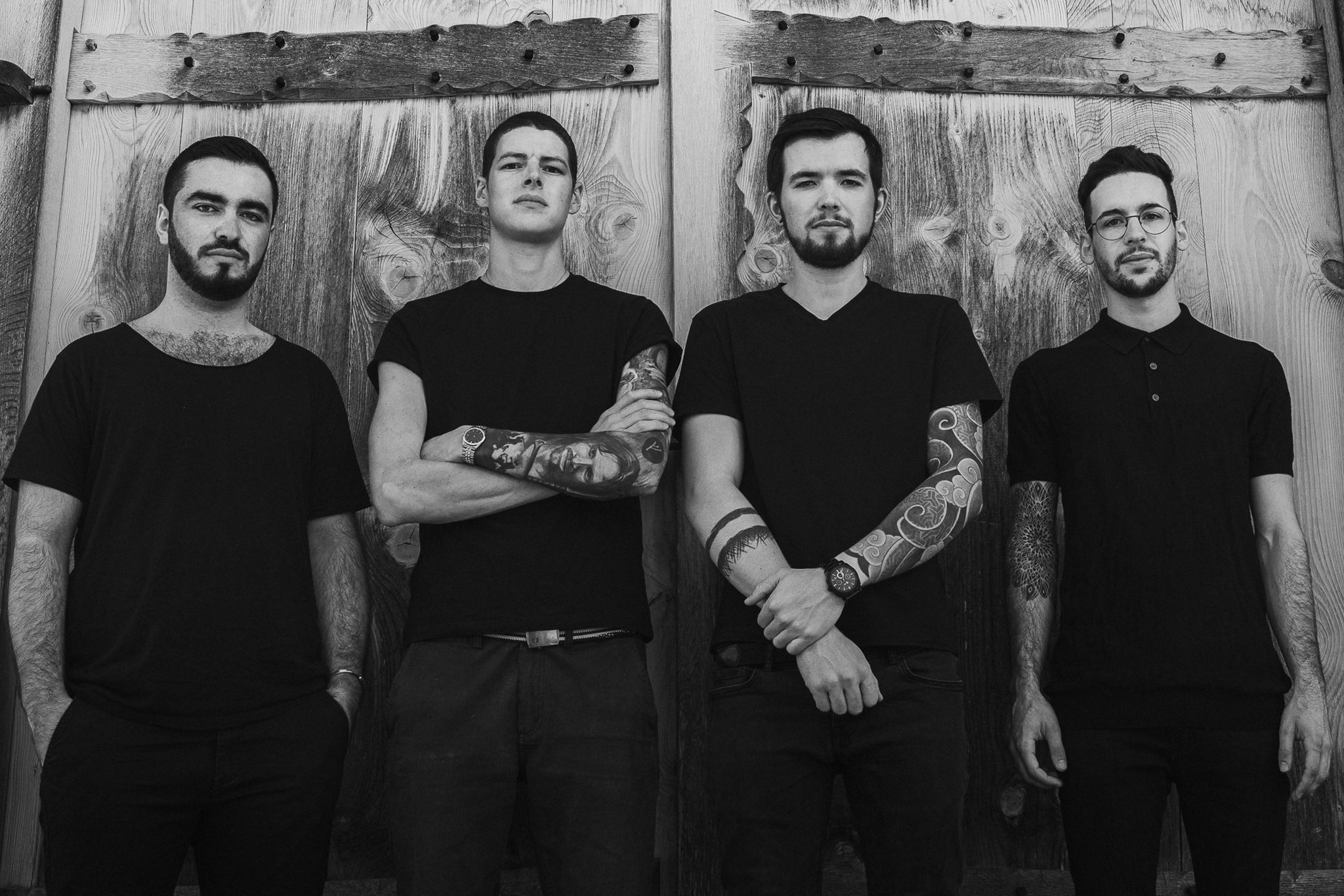 Swiss Post-Rock Quartet Hubris Announce New Album
Fribourg Outfit Sign To Art As Catharsis Records
Swiss post-rock quartet Hubris have announced the release of their new album "Metempsychosis" through Art As Catharsis Records on March 13th 2020.
Formed in 2014, the instrumental quartet is characterised by their original style which blends an experimental touch of post-rock, electronica atmosphere and some elements of the metal scene. They draw their inspiration from bands like This Will Destroy You, Tides of Man or Jon Hopkins amongst others. With their style evoking introspection, hubris. Characterise themselves with the length of their compositions, allowing a range of evolving emotions through softness and power.
Often compared to bands like Sigur Ros or Long Distance Calling, the quartet evoke a heterogeneous musical landscape mixing poetic ambiance and raw energy. On May 2nd 2015, Hubris released their first opus "Emersion" along-side the New Zealander post-rock band Jakob. The album was well-received, picking up excellent reviews and airplay. In April 2017, Hubris came out with their second album; "Apocryphal Gravity". The band set forth a musical style rarely explored to this day, breaching pre-established post-rock conventions and incorporating electronic influences.
In 2020 the band are set to return with their new album; "Metempsychosis" The record explores the cycle of life and death, but most importantly, as its name suggests, reincarnation and rebirth. The songs tell a story of the intricacies surrounding pivotal moments in the lives of characters from Greek Mythology.
Heracles tells the story of the Greek Hero Heracles, also known as Hercules. He was not only given the chance to be born in the first place when Zeus intervened at the trial of Heracles' mother who had been sentenced to burn at the stake but was the only mortal who was granted access to Mount Olympus after his death. The song's repeating patterns echo Heracles' own life, as he was constantly tried, most famously by Zeus' resentful wife Hera. The song is divided into twelve parts alluding to both Heracles' labours and the different stages of his life, the last two being musical illustrations of his rise to Mount Olympus and his place among the gods until the end of times.
Metempsychosis invites you on a musical journey through the tales of Hepius, Dionysus, Icarus and his father Dedalus, Adonis and Heracles and to reflect on how their stories may mirror your own.