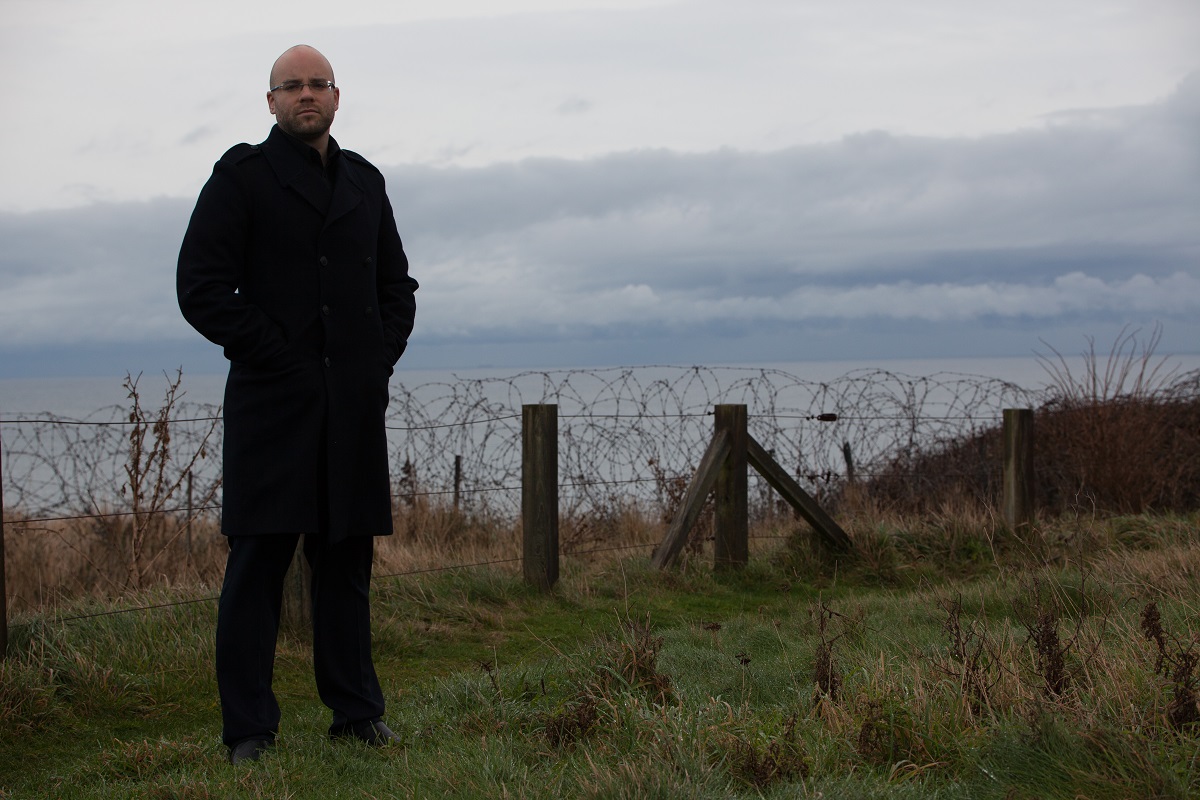 Luxembourg's ROME Unveils Two New Releases
Neo Folk Outlet To Release The Dublin Sessions & Hinter den Mauern der Stadt To Be Release On December 6th
Luxembourg's premiere neo folk outfit ROME is set to release a pair of records on December 6th via Trisol Music Group; The Dublin Sessions & Hinter den Mauern der Stadt!
Following on from the universal acclaim of their last record "Le Ceneri Di Heliodoro", The Dublin Sessions was born in May 2019 while mainman Jerome Reuter spent some quality time among friends in Dublin and ended up recording a selection of several new and gripping folk compositions. During these stout-fuelled sessions, local talents were quickly recruited to join in the fun and to give the tracks the necessary Irish grit with traditional instruments such as banjo, bouzouki and uilleann pipes.
The tracks this motley band cut in Dublin's legendary Sonic Studio are all completely new and unreleased songs that combine elements of the traditional world of Irish folk music and its up-beat feel, with ROME's rather sombre contemporary songwriting and sentiment. The almost danceable "Antenora" and "Holy Ennui" stand out as catchy sing-alongs, whereas songs like "Slash 'n' Burn" and "Vaterland" showcase ROME's unique brand of European proto-folk tradition.
A special appearance on the haunting ballad "Evropa Irredenta" is delivered by Sweden's Superstar THÅSTRÖM who has already collaborated with Reuter on the song "Stillwell" of the 2016 album "The Hyperion Machine".
Meanwhile, "Hinter den Mauern der Stadt" sees Reuter teaming with Eugen Balanskat, original vocalist for East-Berlin punk band DIE SKEPTIKER (formed in 1986 in the GDR) for a reimagining of their single of the same name. DIE SKEPTIKER released their first official album "Sauerei" in 1991, the young Jerome Reuter, who was a devoted listener of many underground punk bands of the era, bought a copy in far-off Luxembourg. Reuter was impressed by the Balanskat who had a remarkably unique delivery and unusually poetic lyrics to go with the punk arrangements of the band.
DIE SKEPTIKER managed to incorporate the poetic Weltschmerz of classic German poetry (notably of authors like Hesse and Heym) into their grippingly raw punk rock – a juxtaposition which certainly proved quite influential on Reuter's own musical universe years later. The song "Hinter den Mauern der Stadt", dealing with the difficulties of coming to grips with the clash of the two German cultures and societies after the Fall of the Berlin Wall, particularly stood out on the SKEPTIKER's release.
To celebrate this year's 30th anniversary of the Fall of the Berlin Wall, it is a distinct pleasure and honour for Jerome to collaborate on giving this classic song a new coat of paint with the band's original singer Eugen Balanskat.
Both "The Dublin Sessions" and Hinter den Mauern der Stadt vinyl releases (Hinter den Mauern der Stadt is a vinyl only release) come in sturdy cardboard sleeves, reverse board printed cover and are hand-numbered and signed by Jérôme Reuter with only 500 copies available.
ROME maintain their reputation as workhorses consistently releasing stunning work year in and year out. With much more lined up in 2020, the next steps in the band's evolution starts here.