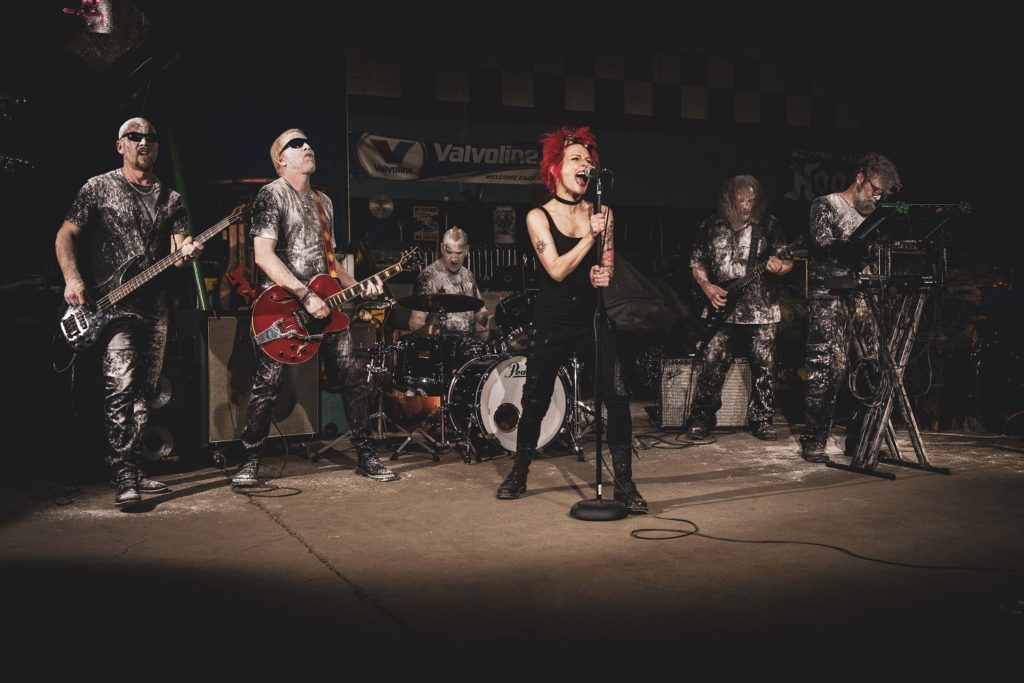 The Joy Thieves have released a new video for their cover of 'Cities in Dust' which was originally written by Siouxsie and the Banshees, lyrics by Siouxsie Sioux and was directed by Joel Lopez at Lumbra Records.
[youtube width="800″ height="600″ video_id="D-jzIcKQBiE"]
The Joy Thieves is not a band that collaborates with others. The Joy Thieves IS the collaboration. Members include current, former, and touring members of Ministry, Revolting Cocks, Pigface, Marilyn Manson, Stabbing Westward, The Machines of Loving Grace, Skatenigs, Mary's Window, My Life With the Thrill Kill Kult, Blue October, Ashes Divide, W.O.R.M., 16VOLT, 13MG, and more.
Created by a cast of over 30 musicians, The Thieves' surprisingly cohesive sound has led some members to describe it as something that was somehow created by "all of us. And yet…none of us." That sound is raw, yet precise. Combative, but refined. Tribal, dark, and aggressive, but layered with haunting melodic harmonies. It is a sound that honors industrial music's past, while quickly evolving it into the present.
The Joy Thieves. It is all of us. It is none of us.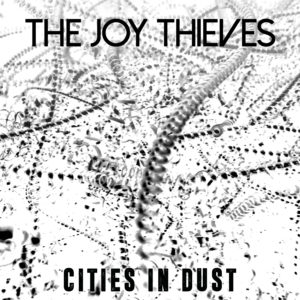 Cities In Dust EP on Armalyte's Bandcamp: https://armalyte.bandcamp.com/album/the-joy-thieves-cities-in-dust
(It is available as a FREE download!)
Website: TheJoyThieves.com
Facebook: Facebook.com/TheJoyThieves
Twitter: twitter.com/TheJoyThieves
Instagram: instagram.com/TheJoyThieves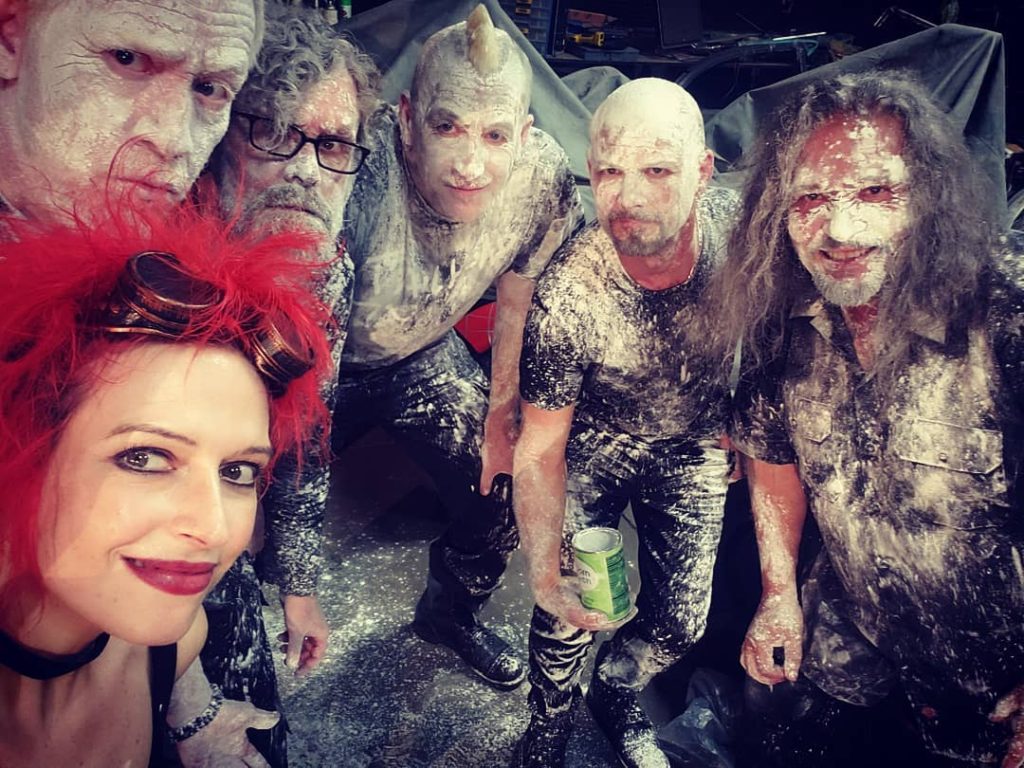 Members: The Joy Thieves have an ever-changing lineup,
Chris Connelly: solo artist. Vocalist for Fini Tribe, Revolting Cocks, Ministry, Pigface, Murder Inc., Damage Manual, Acid Horse, Cocksure, Bells Into Machines, and more. Author. Poet. Joy Thief.
Dave Suycott: former drummer for Stabbing Westward, The Machines of Loving Grace, Spies Who Surf, Razorhouse, Verbow, and more. Joy Thief
Louis Svitek: guitarist for Ministry, Pigface, Mindfunk, Zoetrope, Project 44, and more. Joy Thief.
Ania Tarnowska: one woman industrial army for I Ya Toyah. Dog lover. Joy Thief.
Eric Liljehorn: vocalist for Ravens and In Europe Without a Jacket. Joy Thief.
Mike Reidy: vocalist/programmer for Chicago industrial rock band, Worm (The World Organization of the Righteous Movement). Vocalist for Now I'm Nothing. Joy Thief.
Matthew Clark: guitarist/vocalist for Mary's Window. Joy Thief.
James Scott: bassist/vocalist for She Rides Tigers and Matthew. Owner and engineer at Populist Recording Studio. Joy Thief.
Dan Milligan: producer, drummer, and songwriter for Drownbeat. Drummer/programmer for Mary's Window. Joy Thief.
Michael Allen Gould: vocalist for Spyderbone. Vinyl enthusiast. Joy Thief.
John Fryer: musician, producer, mixer and remixer for Black Needle Noise, Nine Inch Nails, Depeche Mode, This Mortal Coil, White Zombie, Stabbing Westward, Gravity Kills, Jesus Jones, Silver Ghost Shimmer, Yaz, Peter Murphy, etc. etc. etc. Legend. Joy Thief.
Lana Guerra: Lone of a kind artist, fashion designer, performer, and owner of CrudeThings.com. Joy Thief.
Gordon Young: guitarist for Children On Stun, Dream Disciples, and too many others to list. Mastering engineer. Sound designer. Writer/producer/arranger/remixer with Gary Numan and members of The Prodigy and Marilyn Manson. Modular synth geek. Joy Thief.
Howie Beno: keyboardist, producer, mixing engineer, and remixer for Ministry, Black Asteroid, Silver Relics, Depeche Mode, The Red Hot Chili Peppers, Mary's Window, Sheep On Drugs, Skrew, 13MG, Blondie, and many more.
Mike Czarnik: bassist for Mary's Window. Joy Thief.
Taylor Busby: guitarist/vocalist for Purple. Joy Thief.
Mimi Wallman: singer/vocal architect for ONO, Ampyre, and Host Body. Joy Thief.
Andy Gerold: multi-instrumentalist. Former bassist with Marilyn Manson. Guitarist with Ashes Divide, 16VOLT, There Is No Us, and more. Joy Thief.
Geoff Matson: solo artist. Joy Thief.
Jeff Harris: guitarist for Mary's Window. Joy Thief.
Matt Mercado: singer/guitarist/songwriter/producer for Mindbomb, Daisy Chain, Supermercado, Pivot Man, and more. Owner of Sonic Palace Recording Studio, Chicago. Joy Thief.
Katzen Hobbes: bassist with The Human Marvels. Sideshow performer at 999 Eyes Freakshow. Joy Thief.
Bradley Bills: drummer/songwriter/leader of Chant. Drummer/percussionist for Evil Mothers. Has played and/or toured with KMFDM, My Life With the Thrill Kill Kult, Skatenigs, Die Krupps, and more. Joy Thief.
Dave Bachta: guitarist/vocalist/songwriter for Lovelies Bleeding. Joy Thief.
Laura Glyda: solo artist. Joy Thief.
Jaysun McBain: vocalist/instrumentalist/songwriter for Murmuur. Joy Thief.
Matt Noveskey: bassist for Blue October. Joy Thief.
Marcus Eliopulos: guitarist for Stabbing Westward. Joy Thief.
i!: Joy Thief.
Brandt Gassman: hypefactor. Joy Thief.