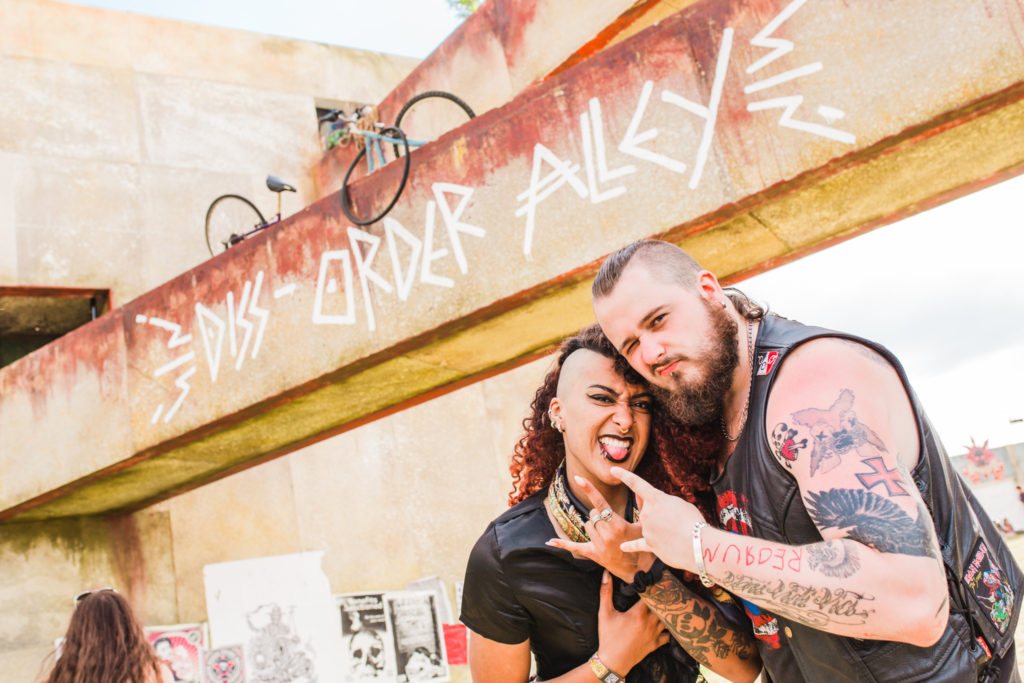 Boomtown is now just a mere 7 weeks away with its highly anticipated 11th installment catering for the 66,000 capacity music festival taking place over 7th – 11th August at the Matterley Estate nr. Winchester. Mixing up a huge range of musical genres with other worldly set design and an immersive story line to provide a festival experience unlike any other, the 2019 line up is a perfectly hand crafted mix of all genres from reggae to metal, punk; techno to folk, and so much more!
Boomtown's uniqueness comes from the different 'districts' that make up the ever evolving 'city'. Each district (there are 12) is a mini festival in its own right, with a main stage, smaller venues and an interactive theatrical experience as part of the overarching festival storyline and its own unique mix of genres represented.
The heavier side of live music – who Devolution are keen to check out – has a firm place at Boomtown; from acts on the ' Town Centre' down to the dedicated metal, punk, ska district ' Diss-order Alley' . Trailblazing veterans Killing Joke, will be bringing their eclectic show, spanning post-punk to industrial metal. Joining them are; American punk rock icons Pennywise, Northern Irish alt-rockers Therapy? and digital hardcore, anti-fascist punks Atari Teenage Riot.  Legendary independent label Earache Records are back with their venue 'The Earache Factory' which will feature grindcore pioneers Napalm Death , Swedish melodic death metal masters At The Gates, Brummy industrial metallers Godflesh and more. In 'Hangar 161', the district's squatted ex-military aerodrome, expect energetic crust-punk from Leftöver Crack, pioneering dub punk from Inner Terrestrials and hardcore punk from Russia's The Svetlanas and Siberian Meat Grinder as well as the return of Moscow Death Brigade with their unique politically charged blend of techno, rap and punk.
'This is by far the most eclectic and diverse lineup we've ever had, it's even more 'Boomtown' than ever before. There is something really special about completely different artists, who are at the top of the genre they represent all together together on the same bill. It feels like a true privilege to be able to introduce thousands of people to a huge amount of totally different music from all over the world and the entire spectrum of musical tastes.'
– Boomtown Organisers
Image Above: C/O Leora Bermeister
https://www.boomtownfair.co.uk/
https://www.facebook.com/boomtownofficial/