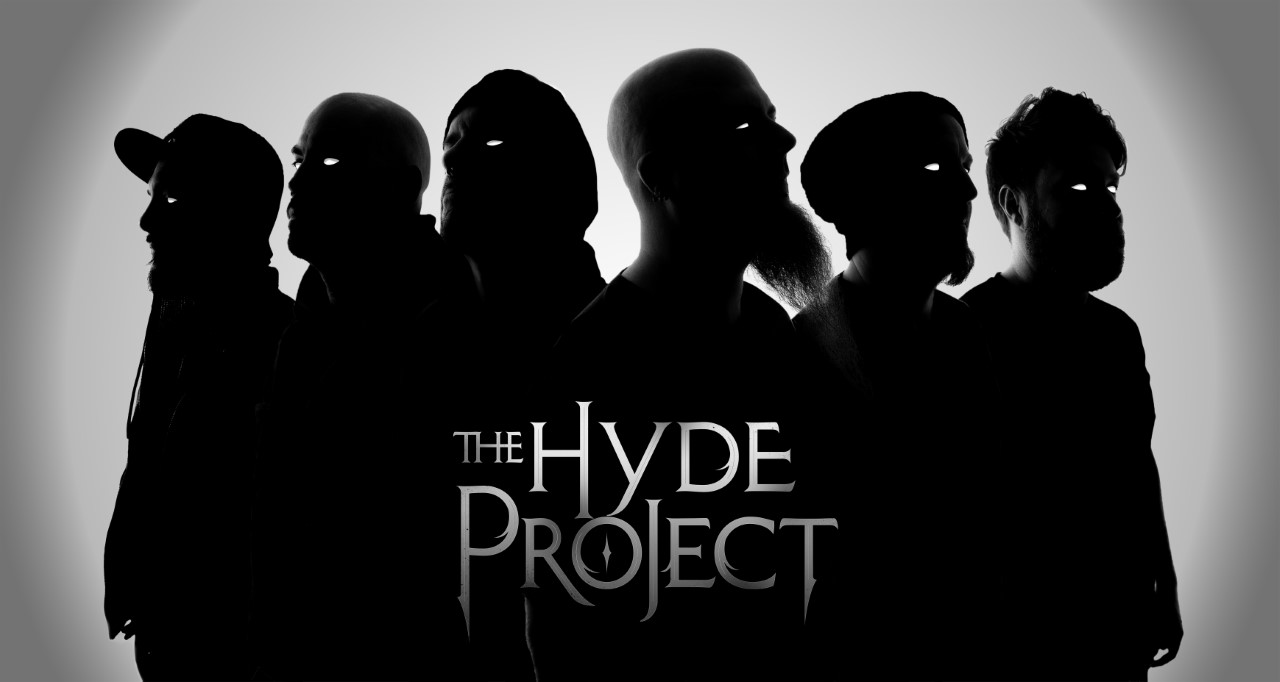 News: The Hyde Project Release New Video 'Hello Kitty'
The Hyde Project – A powerhouse collective featuring members of Gravil/Dishonour the Crown/Khaidian/Forever Never, release the coursing monochrome music video 'Hello Kitty' taken from the bands 2018 debut 'This Damn Dead Circus'.
Conceived from the Jekyll and Hyde tale……Man becomes beast, The Hyde Project is a recording group drawing inspiration from some of the worlds most prolific serial killers. Formed in 2015 by Ron D (Dishonour the Crown/Romeo Must Die) and Kris Perrin (Gravil/Khaidian) the objective of the project was to write and record with a 200 mile distance between the members and never stepping into a rehearsal room. 2018 saw this objective met with the release of the The Hyde Projects mini album 'This Damn Dead Circus'.
Ron D "The idea of the project was to never play a live show and just write and release music but this changed when were asked to play Amplified Festival 2018. This was an opportunity we couldn't turn down and glad we didn't, what a weekend that was. We've spoken about doing more shows but with commitments to our main bands we'll only do it again if we can fit it in. Moving forward we have 4 new tracks written with a plan to write more for a concept album but we'll release them all as singles to form the album"
If you want to check out more from the band give them a like facebook and follow them on spotify or other streaming platforms. The mini album is available to download free from www.thehydeproject.bandcamp.com
[youtube width="800″ height="600″ video_id="9E01m0c5t70″]
Social Media
www.facebook.com/thehydeprojectuk